If you purchase an independently reviewed product or service through a link on our website, we may receive an affiliate commission. Learn more.
We recently told you about a great sale at Best Buy that cuts the M1 MacBook Air to just $799.99, a $200 discount. That deal has unfortunately ended, but there's a new sale on the M2 MacBook Air that will save you just as much money.
For the first time ever, you can save $200 on the M2 MacBook Pro with 16GB of RAM. That drops your price to $1,299, which is a terrific deal for Apple's latest and greatest Air laptop.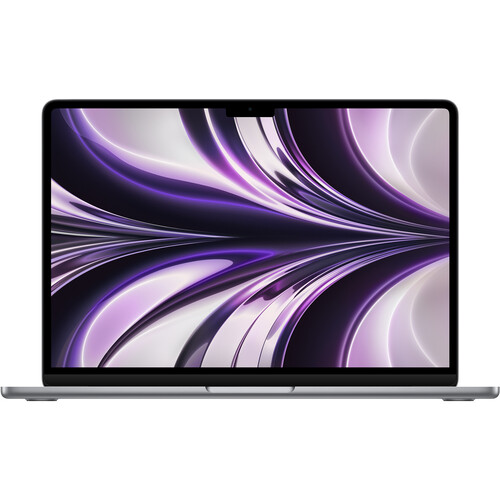 Apple 13.6-Inch MacBook Air (M2, Space Gray) 16GB of RAM, 256GB SSD $1,299 (save $200) $1,299 at B&H
Read our M2 MacBook Air review and you'll see how impressive Apple's latest-generation laptops are. It's not quite as powerful as Apple's latest MacBook Pro models, but the MacBook Air costs so much less money. Unless you need to do some very heavy-duty work that requires tons of processing power, the M2 MacBook Air will be more than fast enough to suit your needs.
Apple's M2 MacBook Air has a gorgeous 13.6-inch 2560 x 1664 Liquid Retina Display. It also has the new design with a notch at the top for the FaceTime HD camera. This is Apple's new signature look, and we really like it. It's unique, and it lets Apple keep the bezels very narrow around the rest of the screen.
The M2 chipset makes big strides in terms of both power and efficiency. You get all-day battery life, as well as an 8-core CPU, a 10-core GPU, and a 16-core neural engine.
Considering the price tags on Apple's MacBook Pro models, the $1,499 price of the M2 MacBook Air with 16GB of RAM is more than fair. With B&H Photo's current sale, however, you can get one for just $1,299.
Or, if you just want the base model and don't need to double the RAM, there's a $100 discount at Amazon. That means you can pick up a new M2 MacBook Air for only $1,099.