Are you looking for a deal on an Apple Watch? I have been keeping track of Apple Watch prices and discounts since Apple launched its first smartwatch back in 2015, and there are some great ones and some average ones available this month.
You can save on the Apple Watch Series 8, Apple Watch Ultra, and even the entry-level Apple Watch SE. But there are a couple of deals that aren't too enticing, and I'm going to point that out. Plus, the new Apple Watch Series 9 and Apple Watch Ultra 2 have finally launched and are both available to order.
The Apple Watch Series 8 is on sale starting at $299, and there are other Apple Watch deals you need to know about. That's the lowest price ever, and there are other Series 8 deals that'll save you as much as $130.
I'll cover all the best Apple Watch deals in this extensive guide.
If you want the best of the best, the Apple Watch Ultra is currently on sale for $698.99 in brand-new condition. That's the lowest price ever for this model, and it'll undoubtedly sell out quickly since the new Apple Watch Ultra 2 is now available.
Or, you can save even more by picking up a renewed Apple Watch Ultra on sale instead. Prices start at just $669.99 right now, which is a great price for the Apple Watch Ultra. Or, if you absolutely must have the latest and greatest model, you can save $19 on the Apple Watch Ultra 2.
Now that we've gone over the basics, let's break down each model and dive into the best deals on every smartwatch that Apple makes.
New for 2023: Apple Watch Series 9 & Apple Watch Ultra 2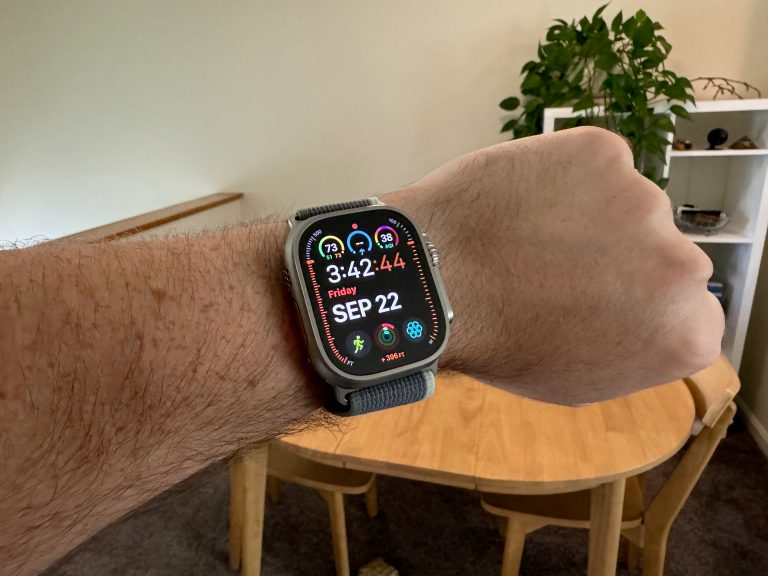 Apple held a huge iPhone 15 event on September 12, 2023, during which it finally took the wraps off its latest and greatest iPhones. But if you ask me, the new Apple Watch models Apple unveiled at the show were way more exciting than Apple's new iPhones.
The Apple Watch Series 9 and Apple Watch Ultra 2 are impressive upgrades — and they're already available to order.
The Series 9 has an all-new S9 SiP that gives it a massive power boost. Plus, the display is way brighter, and there are so many new features to enjoy in watchOS 10. Tons of new sensors mean you'll get even more accurate health data. And let's not forget that crazy new double tap pinch gesture… how cool is that?!
Prices start at $389.99 for the Apple Watch Series 9 GPS model in 41mm, and the 45mm version starts at $419.99. Those are both $9 discounts off of Apple's retail prices.
You can also pick up the Apple Watch Series 9 GPS + Cellular model starting at $489.99 for the 41mm model and $519.99 for the 45mm model. Again, those are $9 discounts.
As great as Apple's new Series 9 models are, the Apple Watch Ultra 2 is an even more impressive update.
The new Apple Watch Ultra 2 has an insanely bright new OLED display that can reach an eye-popping 3,000 nits of brightness. But it's also great for battery life because it can drop all the way down to just 1 nit in low-light conditions.
On top of that, this model also has the new S9 SiP and all the same new health sensors as the Series 9 model. That means faster performance, better efficiency, and that awesome new double tap feature that lets you control the watch just by pinching your thumb and pointer together twice.
The Apple Watch Ultra 2 costs $799, just like its predecessor, and it comes with a bunch of new band options. It's currently on sale with a $19 discount on Amazon, even though it was just released.
Apple Watch Series 8 deals
Following a few sellouts during Prime Day this year, the Apple Watch Series 8 and Apple Watch SE 2 are both now back in stock and available to ship immediately.
The new Apple Watch Series 8 is definitely the more popular of the two models. It comes with new features such as crash detection and body temperature monitoring, as well as the sleek redesign Apple introduced on the previous-generation Series 7 lineup.
You can read our Apple Watch Series 8 review for more info on this awesome new model.
These deals slash up to $70 off the Apple Watch Series 8 in so many different color and band combinations. Prices start at just $299, which is the lowest price ever for this model.
Apple Watch Series 8 is by far the best-selling smartwatch in the world. It's packed with great features like an always-on display, blood oxygen sensor, heart rate sensor, ECG, sleep tracking, crash detection, fall detection, and so much more. Plus, it obviously runs all the awesome watchOS apps you might want.
Of note, these deals are no longer available at Best Buy, where this sale started a few days before it did on Amazon. That likely means there's a good chance the sale will also end soon at Amazon.
Apple Watch Ultra is on sale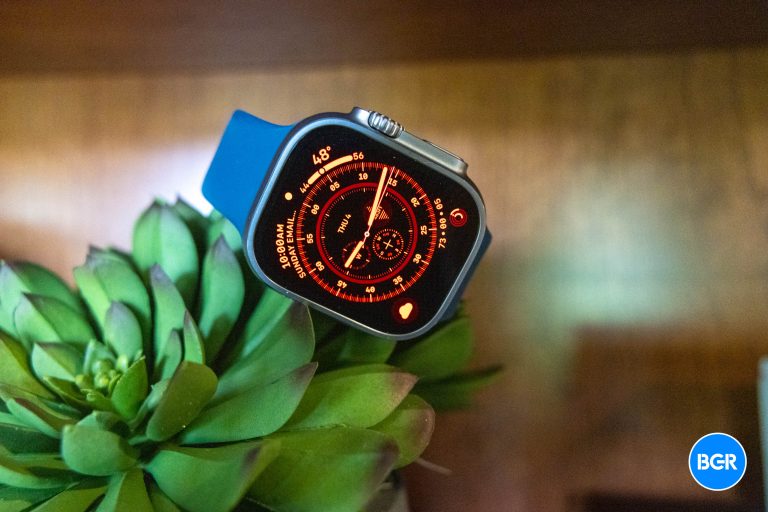 The hot new Apple Watch Ultra was first released on September 23, 2022, and it has rarely been discounted since then. But right now, you can actually get Apple's new flagship Watch model without paying full price.
Check out just about any retailer, and you'll see that the Apple Watch Ultra costs $799. It doesn't matter if you buy it directly from Apple or from a big store like Walmart. In either case, you're going to pay $799 plus tax. But if you head over to Amazon right now, you can save some cash.
Amazon is currently selling the Apple Watch Ultra with discounts of up to $101 off, which is the deepest discount I have seen in about a month for this model. That means now is a great time to get Apple's most impressive smartwatch yet.
If you want to save even more money on Apple's biggest and best smartwatch ever, renewed Apple Watch Ultra models are on sale starting at $669.99. Considering how expensive the Apple Watch Ultra is compared to other models, this is a fantastic opportunity to save a lot of cash.
Importantly, renewed Ultra models are guaranteed to look and function like new, or you have 90 days to get a refund. That's a great policy, of course, because it means you have nothing to lose.
I told a good friend of mine about Amazon's renewed Apple Watch Ultra deals the last time they were available. He ended up buying one, and he texted me as soon as it arrived to thank me. He said that the one he got looked brand-new like it was the first time it was ever removed from the box. The only difference was that he paid over $100 less than he would've if he bought a new Apple Watch Ultra instead of a renewed one.
And right now, there are renewed Apple Watch Ultra models on sale for even less than what my friend paid!
The only caveat here is the same caveat we always warn our readers about when it comes to deals on renewed products. Inventory is obviously going to be very limited, and the best deals usually sell out fast once we've let the cat out of the bag.
Apple Watch SE price discounts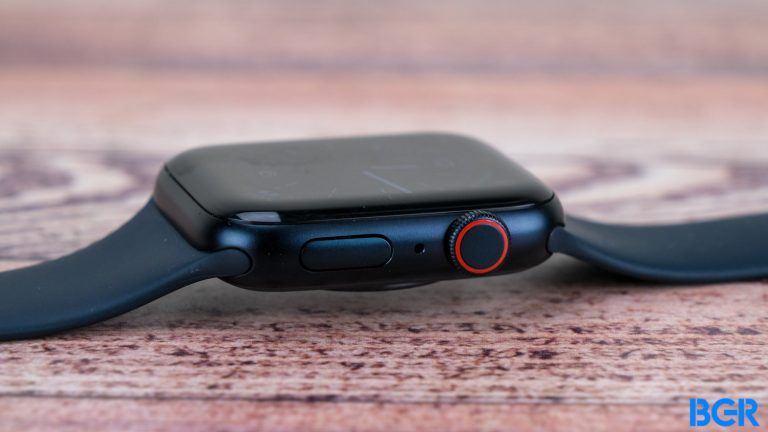 There haven't been many noteworthy Apple Watch SE deals this year, which is a bummer. I think the Apple Watch SE often gets overlooked, and it shouldn't. This model is Apple's most affordable smartwatch, and it makes Apple Watches accessible to people who otherwise couldn't afford one.
The bad news is that most of the impressive deals we saw earlier this month have either ended or sold out. It's a shame, but there's always a chance that the sales will return soon. After all, the current crop of Apple Watch Series 8 deals began at the same time, and they're still available now.
Read our Apple Watch SE 2 review for more info about this model, and keep your eye on the listings below to see which colorways are on sale right now.
Sometimes people scoff at the Apple Watch SE because it doesn't garner quite as much fanfare as Apple's flagship smartwatches. But of all the models Apple sells, the Apple Watch SE is by far the best value.
Yes, the SE lacks some of the more complex features that you'll find on the Apple Watch Ultra and Apple Watch Series 8. But all of the core features are there, and it runs all the same apps. If you want to spend less time fishing around on your iPhone, but you don't want to pay $399+, the Apple Watch SE is definitely a great buy.
Apple Watch Series 7 deals and discounts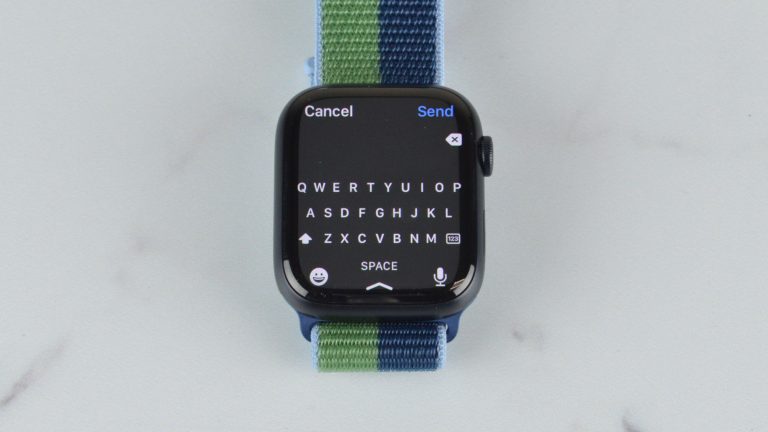 The Apple Watch Series 7 models sometimes have deep discounts on Amazon and from other retailers.
We know what you're thinking… Apple already released the new Apple Watch Series 8, so why buy an old model?
The answer is pretty simple: the new Series 8 isn't necessarily a big upgrade. It has the same design, the same specs, the same processor, and the same features other than the addition of a body temperature sensor that only works when you're sleeping.
Do you really want to spend all that extra money on a body temperature sensor? You can also read our Apple Watch Series 7 review here if you're deciding what model is better for you.
Compared to earlier models, the Series 7 features a refreshed design with a larger display that almost reaches the edges of the watch face. It's the same as the new Apple Watch Series 8. The old Apple Watch can also run watchOS 9, the brand new operating system that's now available on the Series 8.
The Series 7 model also has impressive specs, of course. In fact, there really isn't anything new on the Series 8 that makes it a big upgrade.
Of note, multiple colorways have gotten price cuts lately, but most deals have already sold out. One example is a huge $340 discount on the Apple Watch Series 7 Cellular model. If you don't see the discount anymore, be sure to check back in a few days. Amazon has started and stopped this deal half a dozen times in the past few months.
Of note, you should only take advantage of these Apple Watch Series 7 deals if the discount is at least a few hundred dollars. Otherwise, you should definitely skip this sale. The aforementioned Apple Watch Series 8 deals are far more attractive.
Best Buy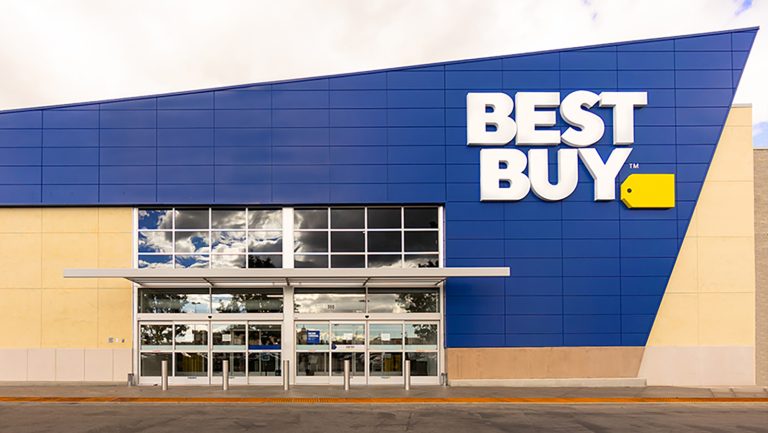 Some people prefer to shop exclusively at Best Buy for their electronics, including Apple products. If you're in that camp, there are a few Apple Watch deals at Best Buy that you'll want to know about.
The Apple Watch Ultra isn't discounted at all right now at Best Buy, so you'll need to look elsewhere if that's the model you have your eye on. Apple's other two smartwatches are both currently on sale, however.
Those are both entry-level Apple Watch models in the smallest available sizes. Other sizes are also discounted though, and the cellular versions are on sale as well.
If you want to check for other Apple Watch deals that might pop up at Best Buy, you'll find them all right here.
Our favorite Apple Watch bands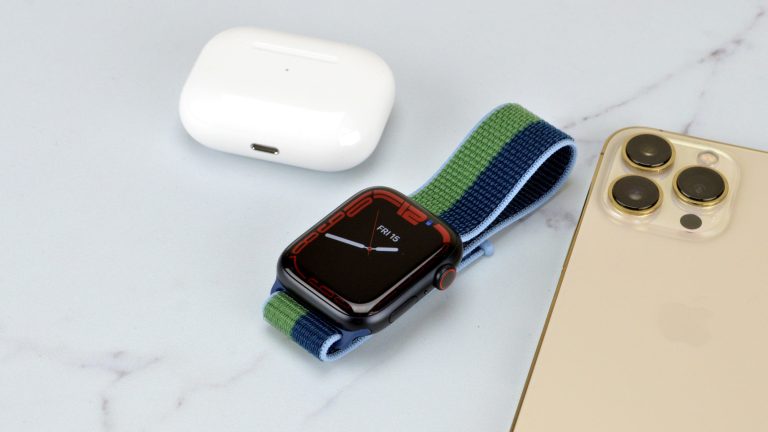 One of the best parts of owning an Apple Watch is the fact that you can customize any model with a wide range of Apple Watch bands. That includes tons of different first-party bands that Apple sells, of course. I not only swap bands daily, but I went so far as the buy a storage case for all of them. Once you swap, you can't stop!
However, in addition to Apple's own bands, there are countless third-party Apple Watch bands that you can get to separate yourself from the pack. Prices range from a few dollars to hundreds of dollars, and there's a practically endless variety of options to suit every style, color, and taste.
Here are some of our favorite Apple Watch bands that you can get right now to customize your Apple Watch Series 8, Apple Watch SE, Apple Watch Ultra, or any other Apple Watch model you might own.
I own several of these popular Apple Watch bands myself, so I can vouch for how good they are. Apple sells plenty of great Apple Watch bands as well, but we think they're way overpriced. Some fabric straps that Apple sells cost as much as $99.
That's crazy, especially when you can get practically the same bands for a fraction of the price when you buy similar bands that aren't made by Apple. Or, if you're looking for other designs, the Apple Watch band deals we listed above are all great options.
FAQ
Do you need a data plan for Apple Watch 8?
Apple Watch with cellular offers LTE connectivity so you don't need your phone to make or receive calls or send messages. Apple also sells Apple Watch without cellular for a less expensive price.
If you want to make use of the Apple Watch's cellular connectivity, however, you will need to pay your wireless carrier a monthly fee for a separate data plan. The Apple Watch is not able to piggyback on your smartphone's data plan.
How much does the Apple Watch Series 8 cost?
Apple Watch Series 8 normally starts at $399 for the smaller 41mm version. The 45mm model retails starting at $429. If you're looking for Apple Watch with cellular, those models start at $499 and $529, respectively, for the 41mm and 45mm models.
Needless to say, all of these different models are on sale right now with deep discounts.
Is the Apple Watch Series 8 waterproof?
Yes, for all intents and purposes. Apple Watch Series 8 is water-resistant with a WR50 rating. That offers up protection up to 50 meters in water. That means you can go swimming with the Apple Watch in a pool.
Apple Watch is also rated IPX6, which means it is dust-tight against dust particles.
When did the Apple Watch Series 8 come out?
Apple Watch Series 8 was first released on September 16, 2022. Meanwhile, the original first-generation Apple Watch was released on April 24, 2015, after Apple unveiled it earlier that month.
Apple has released at least one new Apple Watch model each year since then.
Can you buy Apple Watch 8 in stores?
If you're in the US, Apple Watch is available at all Apple retail stores, and also retailers such as Best Buy, Amazon, and more. You can also find LTE and cellular models at carrier stores like AT&T and Verizon
Which Apple Watch does ECG and heart rate?
Since Apple Watch Series 4, the Apple Watch has offered the ECG feature. All Apple Watch models also offer heart rate monitoring and notifications. To use the ECG electrocardiogram functionality, which is also sometimes referred to as EKG, your iPhone should be running the latest version of iOS.