If you purchase an independently reviewed product or service through a link on our website, we may receive an affiliate commission. Learn more.
Apple fans in search of the best Apple Watch deals have come to the right place. Our shopping experts at BGR Deals have scoured the internet in search of the best prices on the latest Apple Watch models. You can save big on the Apple Watch Series 8, Apple Watch Ultra, and even the entry-level Apple Watch SE.
In fact, all three models happen to be on sale at the lowest prices ever. That includes a crazy Apple Watch Series 7 sale that will save you up to $340!
But there is one problem with these sales: they started right at the beginning of this past week, which means the odds are good that they'll end either on Friday or over the coming weekend. The next big sales event might not be until July 4th and Prime Day, and this could be your last chance until then to get any Apple Watch model you want at the lowest possible price.
Now, on to the details. To start things off, Amazon has a sale that discounts certain Apple Watch SE models. For example, you can get the GPS 40mm version starting at $219. That's $30 off, and it matches the lowest price of 2023 for the 2nd-generation Apple Watch SE.
Or, if you want something that packs a bit more punch, it doesn't get any better than the Apple Watch Ultra, which has a $30 discount right now at Amazon. That drops it to $769, which isn't a huge discount but it's certainly better than nothing.
Last and certainly not least, the best Apple Watch deals right now are on the Apple Watch Series 8. The Series 8 is on sale at the lowest prices ever for multiple models and sizes. Prices start at just $329 instead of $399 for the Apple Watch Series 8 41mm, and you can upgrade to the 45mm model for $359, down from $429.
That means you'll save $70 on either version. Once again, that matches the lowest price ever, which means all three models are down to all-time lows right now.
Then, of course, we have the fantastic Apple Watch Series 7 deals we mentioned earlier that knock up to $340 off the price of Series 7 models in brand-new condition.
In this roundup, we're going to tell you about those Apple Watch deals and more. Plus, BGR will explain all of the best Apple Watch features that make these smartwatches so appealing.
Apple Watch Series 8 deals
Following a few sellouts ahead of the holidays last year, the Apple Watch Series 8 and Apple Watch SE 2 are both now back in stock and available to ship immediately.
The new Apple Watch Series 8 is definitely the more popular of the two models. It comes with new features such as crash detection and body temperature monitoring, as well as the sleek redesign Apple introduced on the previous-generation Series 7 lineup.
You can read our Apple Watch Series 8 review for more info on this awesome new model. What's more, Amazon and Best Buy are both offering the Apple Watch Series 8 at the lowest prices ever right now!
These deals slash $70 off the Apple Watch Series 8 in so many different color and band combinations. Prices start at just $329, which is an all-time low price.
Initially, these huge discounts were only available on Apple's PRODUCT(RED) watch models. But now, as we noted in our coverage of this expanded Apple Watch Series 8 sale, all aluminum colorways are down to the lowest prices ever. That includes Midnight Apple Watch models, which our readers love.
Apple Watch Series 8 is by far the best-selling smartwatch in the world. It's packed with great features like an always-on display, blood oxygen sensor, heart rate sensor, ECG, sleep tracking, crash detection, fall detection, and so much more. Plus, it obviously runs all the awesome watchOS apps you might want.
Of note, these deals are no longer available at Best Buy, where this sale started a few days before it did on Amazon. That likely means there's a good chance the sale will also end soon at Amazon.
Apple Watch Ultra: In stock and on sale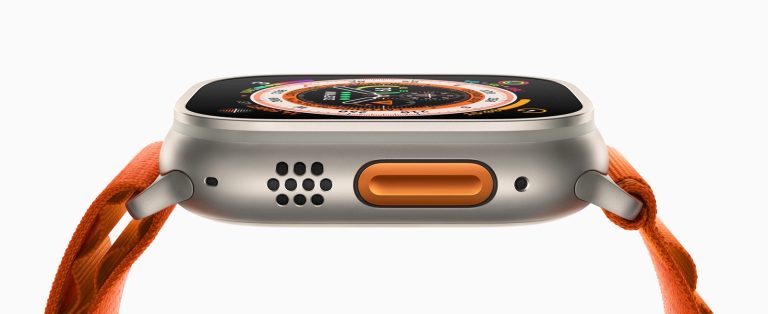 Believe it or not, you can actually get Apple's new flagship Watch model. That's right… the Apple Watch Ultra is in stock in multiple colors!
Check out just about any retailer, and you'll see that the Apple Watch Ultra costs $799. It doesn't matter if you buy it directly from Apple or from a big store like Walmart. In either case, you're going to pay $799 plus tax. But if you head over to Amazon right now, you can save some cash.
Amazon is currently selling the Apple Watch Ultra with discounts of up to $30 across different colors and styles. That means now is a great time to get Apple's most impressive smartwatch yet. The only problem is that many of the deals on various Apple Watch Ultra colorways have ended. There are a few popular watch and band combos that are still on sale though, so you should definitely take advantage before it's too late.
The hot new Apple Watch Ultra was first released on September 23, 2022, and it's been back-ordered ever since. But at the time of this writing, there are actually same-day Apple Watch Ultra deliveries available from Amazon. That means you can get your new flagship Watch immediately instead of waiting weeks!
If you order from Apple, on the other hand, you'll have to wait at least a few weeks for delivery.
Apple Watch SE on sale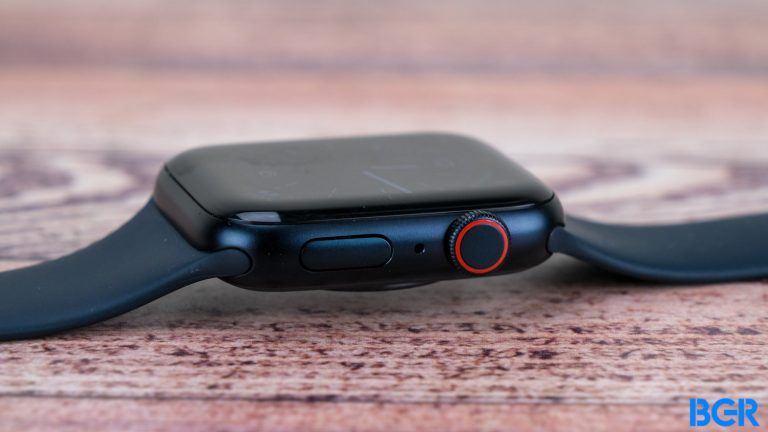 You'll also find a few discounts on the Apple Watch SE 2 right now, but the current deals aren't quite as impressive. Most models currently have discounts of only $10 off, but some have $30 discounts right now.
The good news, however, is that both the 40mm model and the 44mm model are on sale. That means no matter what size you're looking for, you should be able to find at least one SKU that has a discount right now. Several models are already sold out, however.
You can read our Apple Watch SE 2 review here.
Since this matches the Apple Watch Series 7 all-time low price, there's no way these deals will be around for long. Hurry up and save while you still can.
Some models have already sold out, however.
Apple Watch bands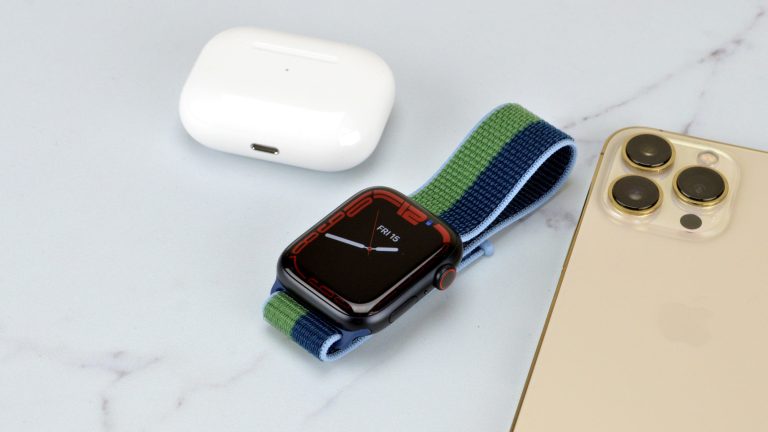 One of the best parts of owning an Apple Watch is the fact that you can customize any model with a wide range of Apple Watch bands. That includes tons of different first-party bands that Apple sells, of course.
However, in addition to Apple's own bands, there are countless third-party Apple Watch bands that you can get to separate yourself from the pack. Prices range from a few dollars to hundreds of dollars, and there's practically endless variety to suit every style, color, and taste.
Here are some of our favorite Apple Watch bands that you can get right now to customize your Apple Watch Series 8, Apple Watch SE, Apple Watch Ultra, or any other Apple Watch model you might own.
FAQ
Do you need a data plan for Apple Watch 8?
Apple Watch with cellular offers LTE connectivity so you don't need your phone to make or receive calls or send messages. Apple also sells Apple Watch without cellular for a less expensive price.
How much does the Apple Watch Series 8 cost?
Apple Watch Series 8 normally starts at $399 for the smaller 41mm version. The 45mm model retails starting at $429. If you're looking for Apple Watch with cellular, those models start at $499 and $529, respectively, for the 41mm and 45mm models.
Needless to say, all of these different models are on sale right now with deep discounts.
Is the Apple Watch Series 8 waterproof?
Yes, for all intents and purposes. Apple Watch Series 8 is water-resistant with a WR50 rating. That offers up protection up to 50 meters in water. That means you can go swimming with the Apple Watch in a pool.
Apple Watch is also rated IP6X, which means it is dust-tight against dust particles.
When did the Apple Watch Series 8 come out?
Apple Watch Series 8 was first released on September 16, 2022. Meanwhile, the original first-generation Apple Watch was released on April 24, 2015, after Apple unveiled it earlier that month.
Apple has released at least one new Apple Watch model each year since then, with the exception being 2020. That year, Apple released the entry-level Apple Watch SE on September 18, 2020, in addition to the Apple Watch Series 6.
Can you buy Apple Watch 8 in stores?
If you're in the US, Apple Watch is available at all Apple retail stores, and also retailers such as Best Buy, Amazon, and more. You can also find LTE and cellular models at carrier stores like AT&T and Verizon
Which Apple Watch does EKG and heart rate?
Since Apple Watch Series 4, the Apple Watch has offered the EKG feature. All Apple Watch models also offer heart rate monitoring and notifications. To use the EKG or ECG electrocardiogram functionality, your iPhone should be running the latest version of iOS.