So far, it's looking like I'm going to pass on buying the Apple Watch Ultra 2.
Apple is set to host its September special event tomorrow, where it is expected to announce the iPhone 15, Apple Watch Series 9, new AirPods, and potentially the second-generation Apple Watch Ultra. We're only one day away so, at this point, we've likely gotten all of the leaks out of the way and, based on what we know right now, I don't think there's enough to get me to upgrade from my first-generation Ultra.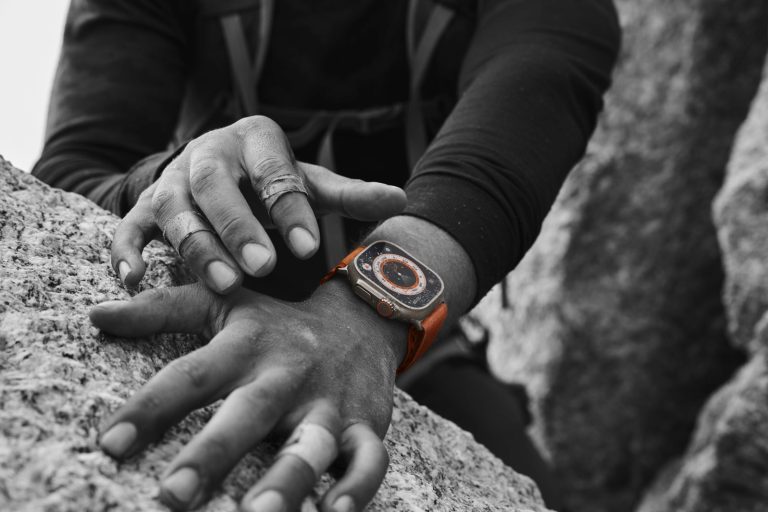 I should preface this by saying that my hesitation to upgrade has nothing to do with being unhappy with my Ultra — I absolutely love it. As someone who is deep in the Apple ecosystem and goes running, hiking, backpacking, and biking, it's the perfect smartwatch for me. It's much more durable with its titanium housing and upgraded glass, much lighter than I would have thought, and features the battery life that I need to get through multiple days of adventure.
So, when I say that I'm not likely going to upgrade to the Apple Watch Ultra 2, it's not because I'm unhappy with my current Ultra. It's more that Apple nailed the experience so well with the first generation that, after reviewing the rumors, I don't think there's enough with the second generation to constitute an upgrade.
So, what's coming with the Apple Watch Ultra 2?
While there aren't too many rumors about the Apple Watch Ultra 2, there are a few things that we likely know about the device. First, the second generation Ultra is expected to feature a new processor. While a new processor is always great, such an upgrade usually means two things: better performance and better battery life. At this point, I'm really happy with both on my current Ultra. I don't feel it is slow at all and also have felt the need for more battery life with how I use it. That's one reason to skip the Ultra 2.
The Ultra 2 is also expected to feature a new U2 chip, Apple's second generation of its ultra-wideband technology. According to a recent report from Bloomberg's Mark Gurman, the U2 will enable more precise Find My capabilities in case you lose and need to locate your watch. Since the Ultra is literally strapped to my wrist all day except for when it is charging, I can't imagine an upgrade substantial enough to make me need the U2. One more point to keeping the Ultra 1.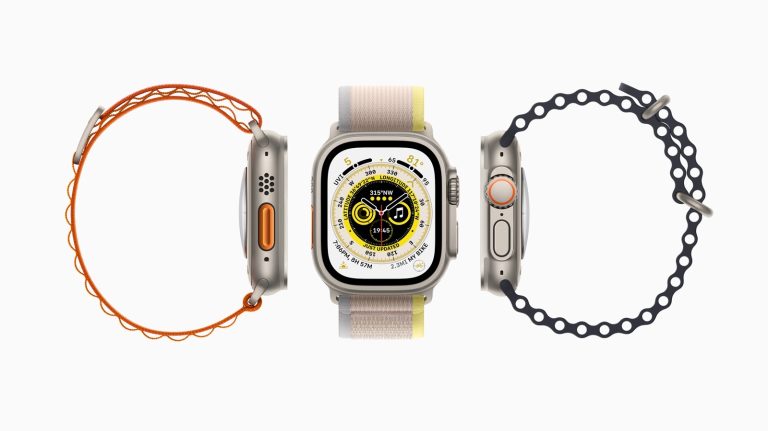 Here's the tough one. The Apple Watch Ultra 2 is expected to come in black. Oh, no! I'm just kidding — this one isn't phasing me either. Don't get me wrong — matte black is a very cool and satisfying colorway and I completely understand anyone who is immediately drawn to upgrading their Ultra for the color alone. However, after living with the first-generation Ultra in its natural titanium color for the last year, I actually really enjoyed it. And, since I'm planning to opt for the iPhone 15 Pro in the rumored dark blue color, I'm not tempted to ensure my phone and watch color match. Another point to skip the upgrade.
The only thing that could get me to consider the upgrade is that the Ultra 2 could receive some sensor upgrade to improve its heart rate detection, according to a recent report from Bloomberg. While that alone isn't enough to get me to upgrade, I wonder if those new sensors will enable new health features currently unavailable in the first-generation Ultra. I'm a total sucker for health tracking so if the Ultra 2 enables new ways to track my health that I find meaningful to me, I could see myself doing the upgrade for this alone. One point to the Apple Watch Ultra 2!
Outside of those four, there's not much else in the rumor mill for the Ultra 2 outside of Apple using more recyclable materials in the watch as well as potentially using 3D printing technology in some of the bands — although that rumor says that isn't expected until 2025.
I'm "probably" not going to upgrade
After thinking through those four categories of upgrades, it looks like it's 3 to 1 against upgrading to the Apple Watch Ultra 2. I don't need the processor update for more performance and battery life. I don't need better Find My capabilities. I don't need it in black. My first-generation Ultra works fine for how I use it in all of these areas!
However, as I said above, the new health tracking features potentially enabled by the sensor upgrades could put a lot of weight on that 1 point I gave to the Ultra 2. It's all going to depend on what those sensor updates actually equate to, though. If it doesn't enable anything new but just incremental improvements to current features, that'll be the final nail in the coffin for the Ultra 2 — at least for me.
Of course, you might feel different! Some of the updates could be more meaningful to you than me and upgrading may make sense — especially if you really want that matte black colorway. Also, if you don't have an Ultra at all yet, the second generation is going to make a ton of sense as those improvements will have a meaningful impact for you over time — especially if you're the type of person who holds on to their devices for multiple generations.
We'll have to wait and see, but thankfully, we won't have to wait for long. Apple is hosting its September special event tomorrow and, if we are going to see an Apple Watch Ultra 2 this year, this is the event where it is going to be announced. Let's see if Tim Cook and friends can surprise us all with some upgrades that made it past the leakers!