With the iPhone 15 now out, we can turn our attention to Apple's upcoming iPhone 16. This new series is expected to be announced later in 2024. One of the highlights could be an iPhone Ultra model. So far, here's what we heard about these devices.
How many iPhone models will Apple introduce?
For the 2024 iPhone 16 models, Apple is expected to introduce three different ranges that include a total of five different models:
iPhone 16
iPhone 16 Plus
iPhone 16 Pro
iPhone 16 Pro Max
iPhone 16 Ultra
Mark Gurman teased this new Ultra line in his February 2023 Power On newsletter.
iPhone 16 Ultra: Here's what we know
In the newsletter mentioned above, Gurman said that "Apple's plan to draw a greater distinction between the Pro and Pro Max has spurred speculation that the company will opt for a new top-end brand: the Ultra. (…) But instead of renaming the Pro Max "the Ultra," Apple could add an even higher-end iPhone above both Pro models. Internally, the company has discussed doing just that — potentially in time for the 2024 iPhone release."
While previous rumors said this Ultra brand would come for the iPhone 15 models, Apple has delayed it for 2024. That said, it's unclear which features this phone will get, mainly because the iPhone 15 Pro Max has a titanium frame and an exclusive periscope lens with up to 5x optical zoom.
Display size and design
For the 2024 iPhone lineup, display analyst Ross Young believes Apple will offer a pill shape cutout to all models (regular and Pros). Following the iPhone 15 release, all iPhone 16 models will also feature the Dynamic Island – although ProMotion and Always-On Display technologies will remain exclusive for the higher-end models.
Interestingly enough, Young says the regular models will maintain 6.1 and 6.7-inch displays, while the Pro models would jump for 6.3 and 6.9-inch screens. A Weibo leaker also corroborated this possibility. This would practically make the bezels disappear from the Pro models. In 2025, the regular iPhone 17 models would follow this display size increase.
According to The Elec, the next iPhone display could be even brighter as Samsung and LG have apparently demoed micro-lens arrays (MLA) OLED panels to Apple.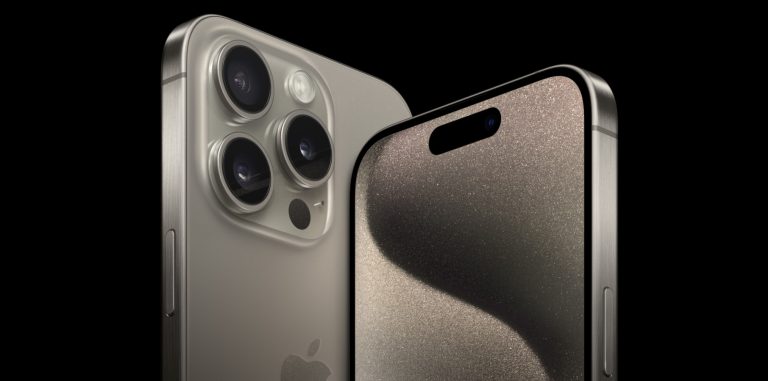 Placing the MLA layers of lenses within the OLED panel would turn reflected light toward the user. This would increase the brightness of the handset without increasing the power consumption. An immediate advantage would be reducing the power consumption when using the OLED panel at regular levels. After all, the iPhone 14 Pro supports up to 2000 nits of brightness, but I hardly take advantage of that.
However, the MLA layer would impact viewing angles. Moreover, OLED panels featuring MLA tech would be more expensive to produce.
At the moment, Apple may maintain the same finishes used for the iPhone 15: glass and aluminum for the regular models and titanium and glass for the Pro versions.
Last but not least, analyst Jeff Pu from Haitong Securities says there's a "low" chance that Apple will add solid-state buttons for these Pro models. This design change was expected for the iPhone 15 models. The Weibo leaker mentioned above believes solid-state buttons are still on the table and could appear in next year's release.
Processors: A18 Pro and a new variant of the A17 Pro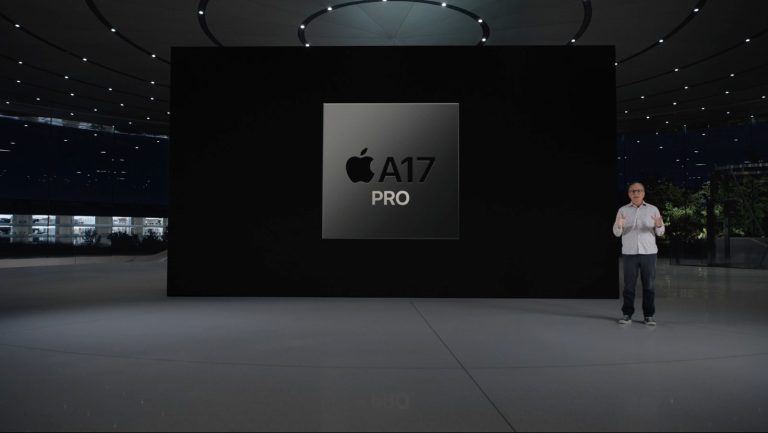 According to Jeff Pu, a tech analyst at Hong Kong investment firm Haitong International Securities, Apple plans to add an enhanced A17 Pro chip for next year's base models in addition to more RAM, as only the iPhone 15 Pro has 8GB of RAM.
Pu believes Apple will offer a new A17 Pro chip for the iPhone 16 and models. This processor uses a 3nm manufacturing process. For next year, the analyst says Cupertino will use a new manufacturing process to develop the A17 Pro chip for the standard iPhone 16 versions.
According to Pu, Apple will switch from the N3E manufacturing process to N3B. N3E has fewer EUV layers and lower transistor density than N3B, resulting in efficiency tradeoffs, but the process can provide better performance.
The A18 Pro chip, on its way, will likely be a slight improvement from the A17, as it will probably offer the same 3nm technology process. But we still have to learn more about it through future reports and leaks. Interestingly, with a Pro chip now available, maybe the company uses the same terminologies it uses for the Macs and starts calling these chips "Pro," "Max," and, eventually, "Ultra."
iPhone 16 cameras
While we still don't know much about all the camera upgrades for the iPhone 16, by the beginning of 2023, the Korean version of The Elec said that Apple plans to add a periscope lens for both Pro models.
With the periscope lens exclusive to the iPhone 15 Pro Max with up to 5x optical zoom, the company could make it available for both Pro models in 2024. Analyst Ross Young says this will be possible thanks to the larger display size, which could help house more components on the smaller Pro model.
For the main lens of the Pro models, Apple would use Sony's newest 2-layer system, which can capture more light and reduce noise. The sensor would improve low-light photography while also improving dynamic range.
Next-gen Wi-Fi support
Camera enhancements aside, Pu also relays that the iPhone 16 Pro and Pro Max models will support Wi-Fi 7. Apple's current iPhone lineup supports Wi-Fi 6E, which offers improved wireless performance, lower latency, and lower power consumption. Wi-Fi 7, meanwhile, will bring more of the same. Put simply, Wi-Fi 7 will boast faster speeds, even lower latency, and "better connectivity experiences in areas with high device density."
iOS 18 will power this device
Naturally, the operating system of the iPhone 16 will be iOS 18. We still don't know about rumors regarding this operating system, and we'll update this section once we learn more about it.
Wrap up
This is everything we know about the iPhone 16 so far. We still have a long year of rumors and reports ahead, so stick with us.