Ahead of the iPhone 15 announcement tomorrow during Apple's Wonderlust event, a last-minute rumor says that not only will Cupertino remove all leather accessories, but even the silicone options will be discontinued as Apple focuses on its goal of being carbon-neutral by 2030.
According to Apple collector Kosutami X's account, Cupertino will remove all leather and silicone accessories for upcoming iPhone and Apple Watch models. For the iPhone 15 models, for example, it's expected that Apple will announce new FineWoven cases.
This new accessory is made of woven, which is more eco-friendly than silicone and leather. Interestingly, Apple might also be ditching the current accessories for the Apple Watch as well. While the company already has some metal and nylon bands, it would be interesting if Cupertino also ditches the current silicone and solo loop bands in favor of other materials.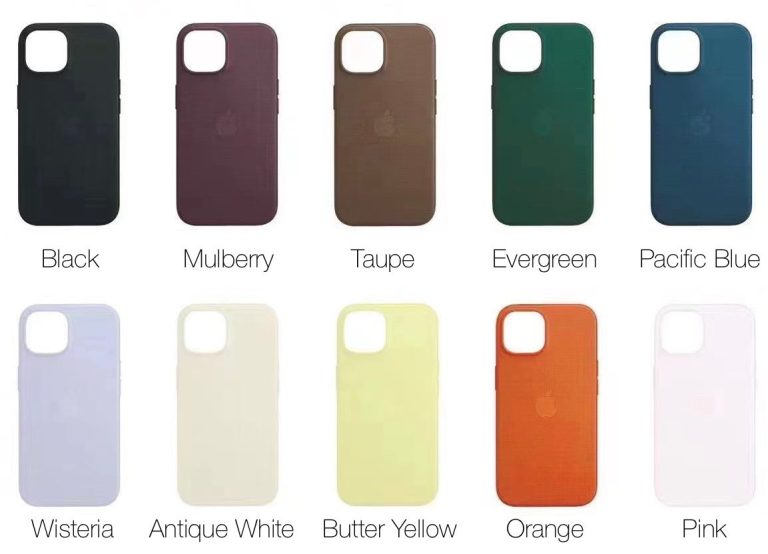 Kosutami previously said that Apple plans to release new woven fabric bands with magnetic buckles alongside the Apple Watch Series 9. This could happen as cases and bands start selling out at Apple's physical and online stores.
In addition, Hermès has already removed all Apple Watch leather bands ahead of new Watches being announced tomorrow. While the company has done that, it might be the first time the luxury band won't introduce new leather options. Instead, it might switch to a new material.
At tomorrow's event, Apple is expected to introduce four new iPhone 15 models, the Apple Watch Series 9, Apple Watch Ultra 2, and a new USB-C MagSafe Charging Case for the AirPods Pro 2. If this change from leather and silicone to woven turns out to be accurate, the company might save some keynote time to discuss these eco-friendly changes as it pursues its carbon-neutral goal.
BGR will report everything about Apple's Wonderlust event and will let you know about all the announcements as soon as we learn about them.