If you're looking for the best movies on Netflix to stream, then you have come to the right place. There are several thousand new titles on Netflix every single year, which can make deciding what to watch on any given night rather difficult.
So we're here to help with a massive list of all the best movies on Netflix. We will continue to update this post throughout the year as new movies start streaming on Netflix. We'll also remove any movies that are no longer streaming on Netflix.
Last updated on Thursday, March 2, 2023.
Easy A (2010) – New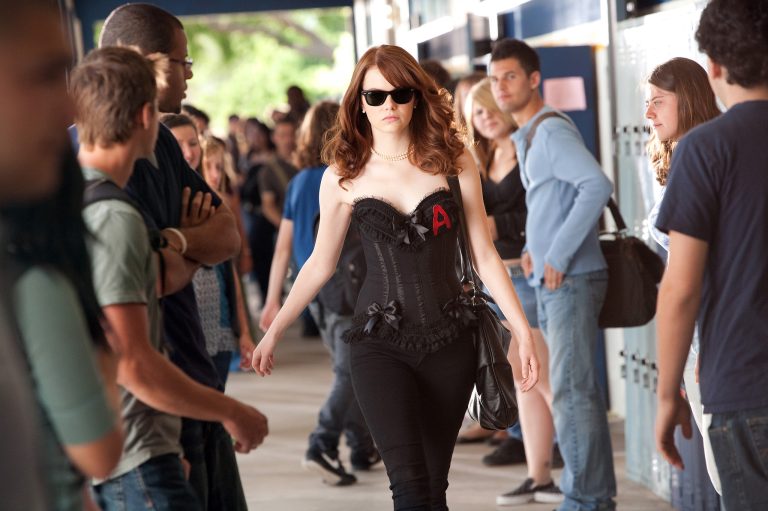 Director: Will Gluck
Cast: Emma Stone, Penn Badgley, Amanda Bynes
Running time: 92 minutes
Synopsis: "When a lie about Olive's reputation transforms her from anonymous to infamous at her high school, she decides to embrace a provocative new persona."
---
The Hangover (2009) – New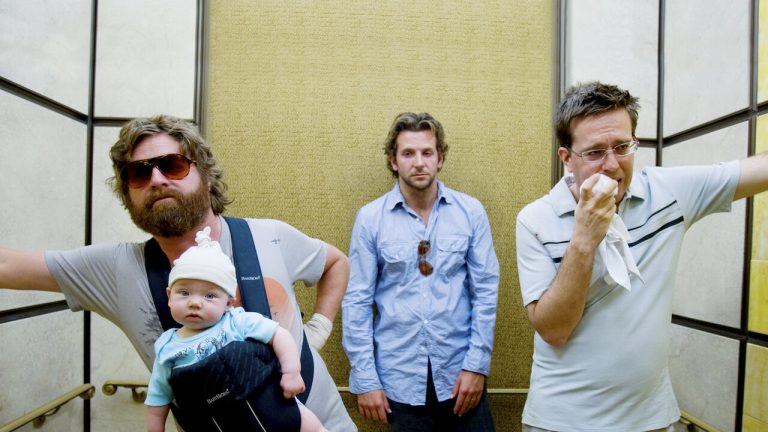 Director: Todd Phillips
Cast: Bradley Cooper, Ed Helms, Zach Galifianakis
Running time: 99 minutes
Synopsis: "A bachelor party in Las Vegas spins out of control when the groom goes missing and his three buddies can't remember the debauchery from the night before."
---
The Woman King (2022) – New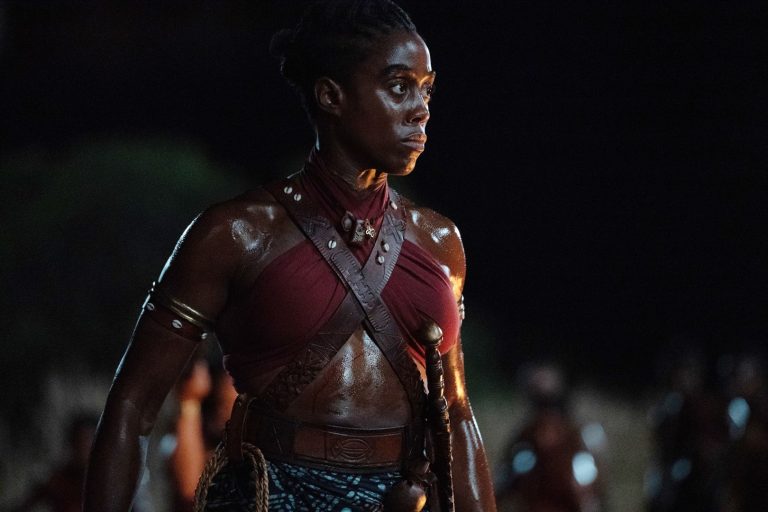 Director: Gina Prince-Bythewood
Cast: Viola Davis, Thuso Mbedu, Lashana Lynch
Running time: 134 minutes
Synopsis: "In the 1820s, a battle-tested general trains a new generation of female warriors to protect their kingdom from a powerful foe. Inspired by true events."
---
The Lord of the Rings: The Fellowship of the Ring (2001)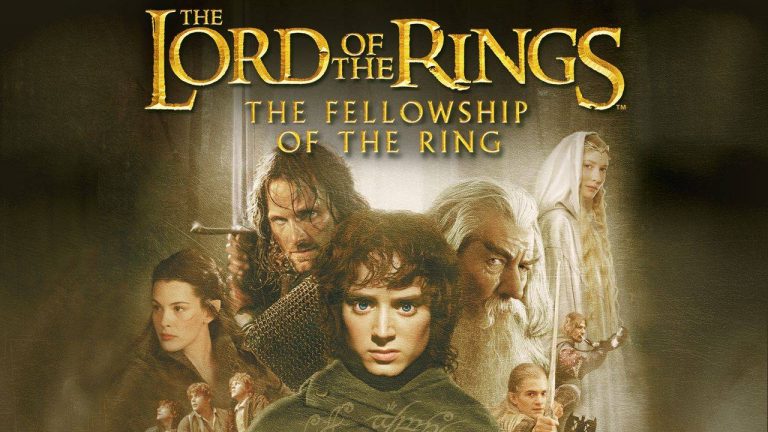 Director: Peter Jackson
Cast: Elijah Wood, Ian McKellen, Viggo Mortensen
Running time: 178 minutes
Synopsis: "From the idyllic shire of the Hobbits to the smoking chasms of Mordor, Frodo Baggins embarks on his epic quest to destroy the ring of Sauron."
---
The Lord of the Rings: The Two Towers (2002)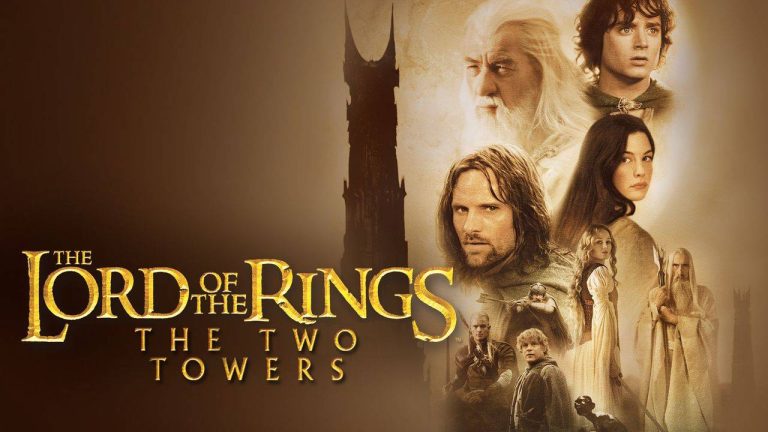 Director: Peter Jackson
Cast: Elijah Wood, Ian McKellen, Liv Tyler
Running time: 179 minutes
Synopsis: "Gollum tracks Frodo and Sam as they set out to destroy the One Ring, while their Fellowship mates reunite with Gandalf and battle an evil legion."
---
The Lord of the Rings: The Return of the King (2003)
Director: Peter Jackson
Cast: Elijah Wood, Ian McKellen, Liv Tyler
Running time: 200 minutes
Synopsis: "With Gollum as their guide, Frodo and Sam near Mordor — and the end of their mission — as Aragorn leads a battle against Sauron to save Gondor."
---
Forrest Gump (1994)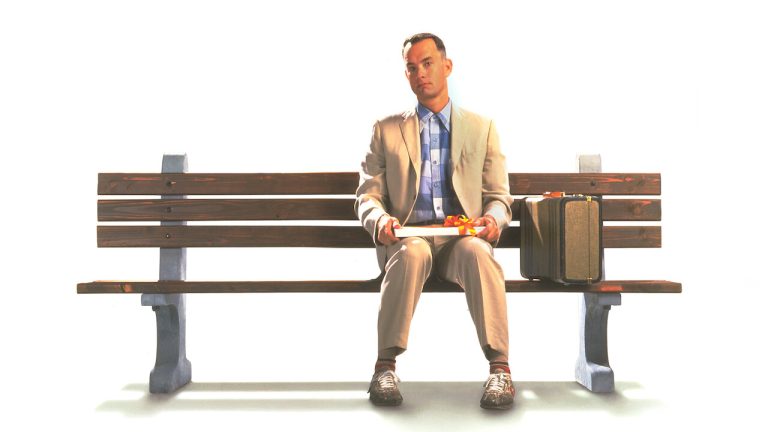 Director: Robert Zemeckis
Cast: Tom Hanks, Robin Wright, Gary Sinise
Running time: 143 minutes
Synopsis: "A gentle, friendly man navigates through the major events of the 1960s and '70s while inspiring those around him with his perpetual optimism."
---
Reservoir Dogs (1992)
Director: Quentin Tarantino
Cast: Harvey Keitel, Tim Roth, Michael Madsen
Running time: 99 minutes
Synopsis: "In the violent aftermath of a jewelry heist gone awry, tensions turn deadly for a group of thieves convinced there's a police informant among them."
---
Scott Pilgrim vs. the World (2010)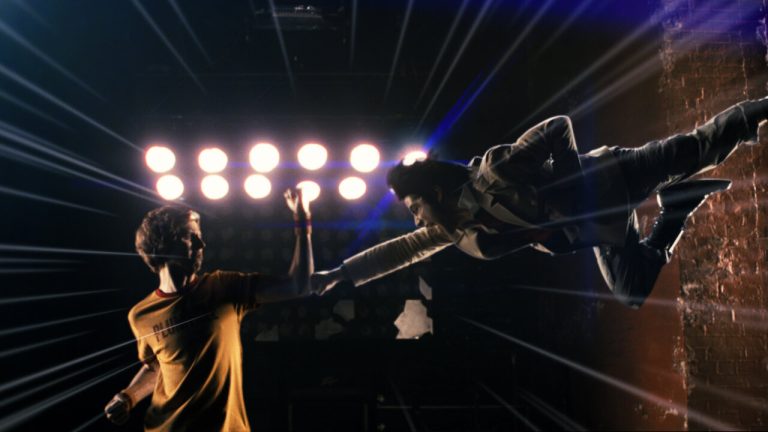 Director: Edgar Wright
Cast: Michael Cera, Mary Elizabeth Winstead, Kieran Culkin
Running time: 112 minutes
Synopsis: "Dreamy delivery girl Ramona captures Scott Pilgrim's heart, but he must vanquish all seven of her evil exes in martial arts battles to win her love."
---
Top Gun (1986)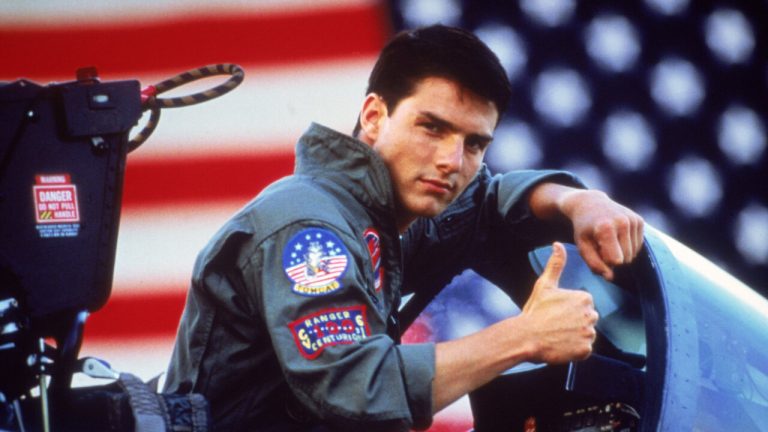 Director: Tony Scott
Cast: Tom Cruise, Kelly McGillis, Val Kilmer
Running time: 109 minutes
Synopsis: "A renegade pilot enters an elite combat training school where he finds fierce competition, a heated romance and danger lurking in the skies."
---
Glass Onion: A Knives Out Mystery (2022)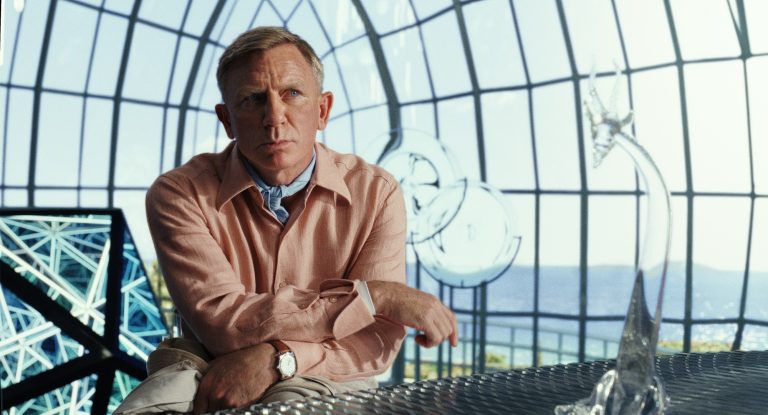 Director: Rian Johnson
Cast: Daniel Craig, Edward Norton, Janelle Monáe
Running time: 139 minutes
Synopsis: "World-famous detective Benoit Blanc heads to Greece to peel back the layers of a mystery surrounding a tech billionaire and his eclectic crew of friends."
---
Guillermo del Toro's Pinocchio (2022)
Director: Guillermo del Toro
Cast: Ewan McGregor, David Bradley, Gregory Mann
Running time: 116 minutes
Synopsis: "Oscar-winning filmmaker Guillermo del Toro reinvents the classic story of a wooden puppet brought to life in this stunning stop-motion musical tale."
---
Bullet Train (2022)
Director: David Leitch
Cast: Brad Pitt, Joey King, Aaron Taylor-Johnson
Running time: 126 minutes
Synopsis: "Five assassins board a Japanese bullet train bound for Kyoto and come to discover that their seemingly separate missions are mysteriously linked."
---
21 Jump Street (2012)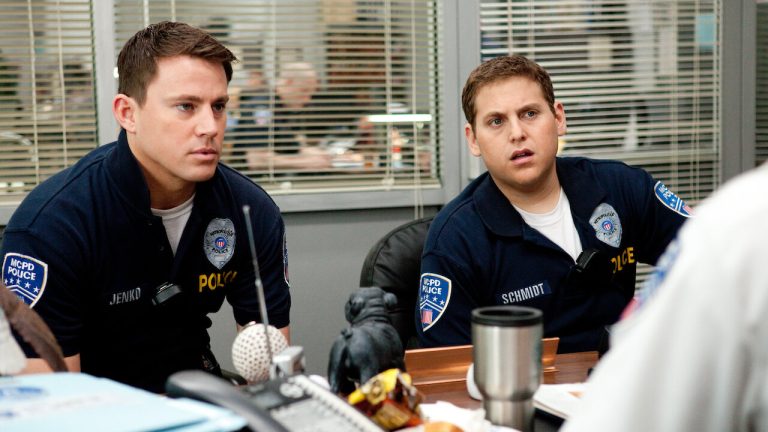 Director: Phil Lord and Christopher Miller
Cast: Jonah Hill, Channing Tatum, Brie Larson
Running time: 109 minutes
Synopsis: "Two rookie cops go from park duty to prom when they're given a big assignment: Bust a drug ring by going undercover as high school students."
---
Lady Chatterley's Lover (2022)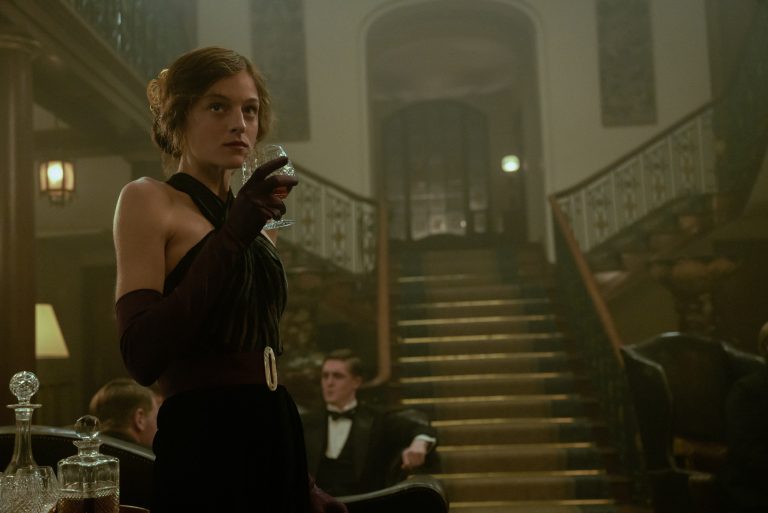 Director: Laure de Clermont-Tonnerre
Cast: Emma Corrin, Jack O'Connell, Matthew Duckett
Running time: 127 minutes
Synopsis: "Unhappily married aristocrat Lady Chatterley begins a torrid affair — and falls deeply in love — with the gamekeeper on her husband's country estate."
---
My Father's Dragon (2022)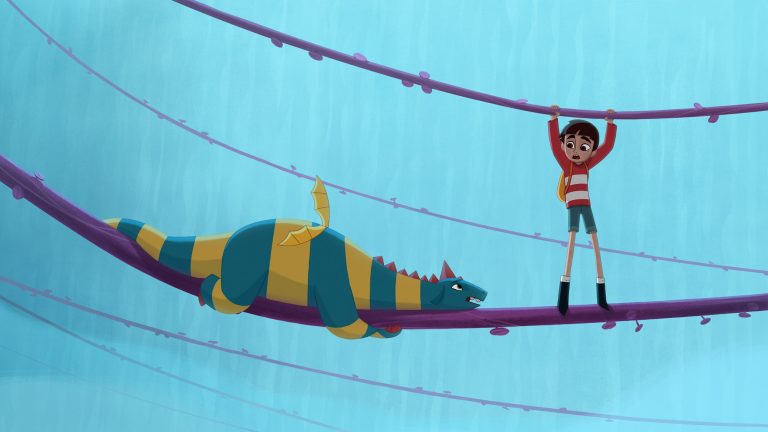 Director: Nora Twomey
Cast: Jacob Tremblay, Gaten Matarazzo, Golshifteh Farahani
Running time: 103 minutes
Synopsis: "A young boy leaves the city of Nevergreen and journeys to the mysterious Wild Island, where he finds ferocious beasts — and the friendship of a lifetime."
---
Stutz (2022)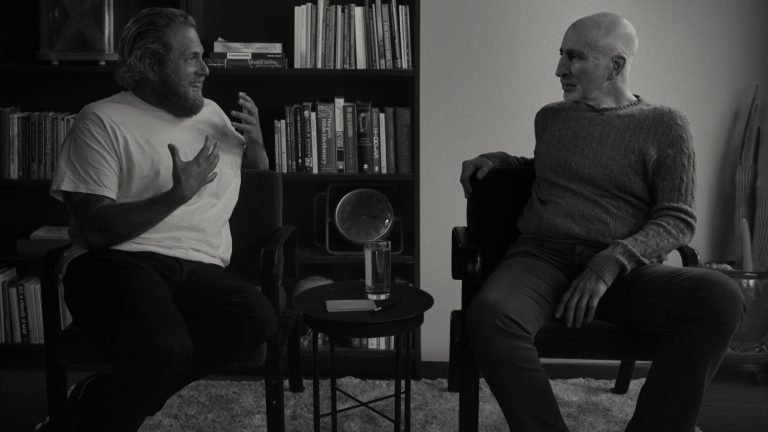 Director: Jonah Hill
Cast: Phil Stutz, Jonah Hill
Running time: 96 minutes
Synopsis: "In candid conversations with actor Jonah Hill, leading psychiatrist Phil Stutz explores his early life experiences and unique, visual model of therapy."
---
The Wonder (2022)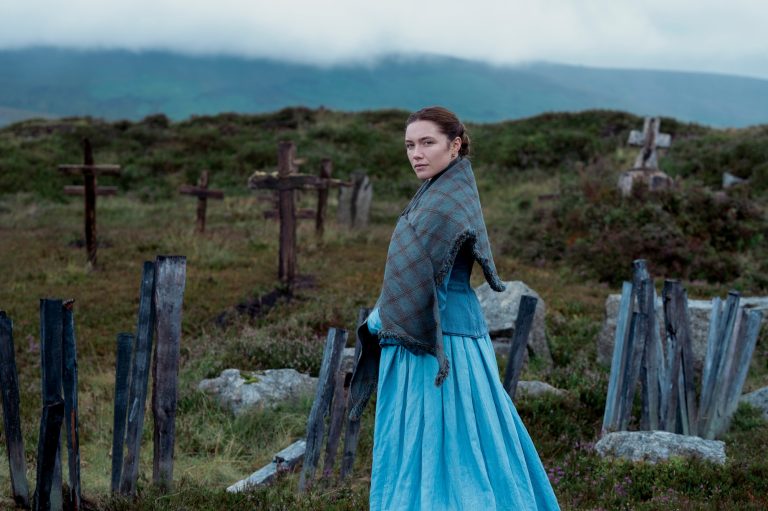 Director: Sebastián Lelio
Cast: Florence Pugh, Tom Burke, Kíla Lord Cassidy
Running time: 109 minutes
Synopsis: "Haunted by her past, a nurse travels from England to a remote Irish village in 1862 to investigate a young girl's supposedly miraculous fast."
---
All Quiet on the Western Front (2022)
Director: Edward Berger
Cast: Felix Kammerer, Albrecht Schuch, Aaron Hilmer
Running time: 148 minutes
Synopsis: "When 17-year-old Paul joins the Western Front in World War I, his initial excitement is soon shattered by the grim reality of life in the trenches."
---
The Good Nurse (2022)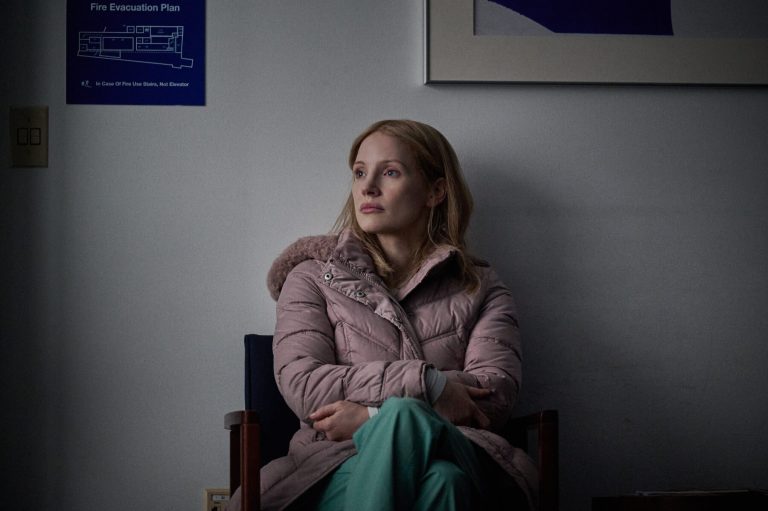 Director: Tobias Lindholm
Cast: Eddie Redmayne, Jessica Chastain, Nnamdi Asomugha
Running time: 123 minutes
Synopsis: "An overburdened ICU nurse leans on her selfless new colleague at work and at home — until a patient's unexpected death casts him in a suspicious light."
---
Wendell & Wild (2022)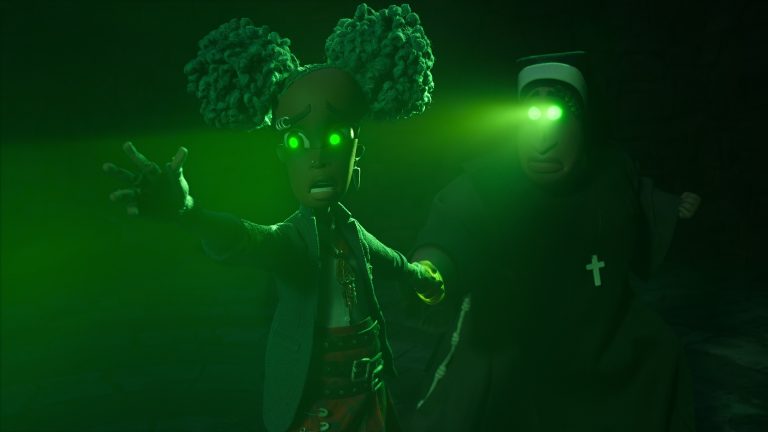 Director: Henry Selick
Cast: Keegan-Michael Key, Jordan Peele, Angela Bassett
Running time: 106 minutes
Synopsis: "Two scheming demons strike a deal with a punk rock-loving teen so they can leave the Underworld and live out their dreams in the Land of the Living."
---
Doll House (2022)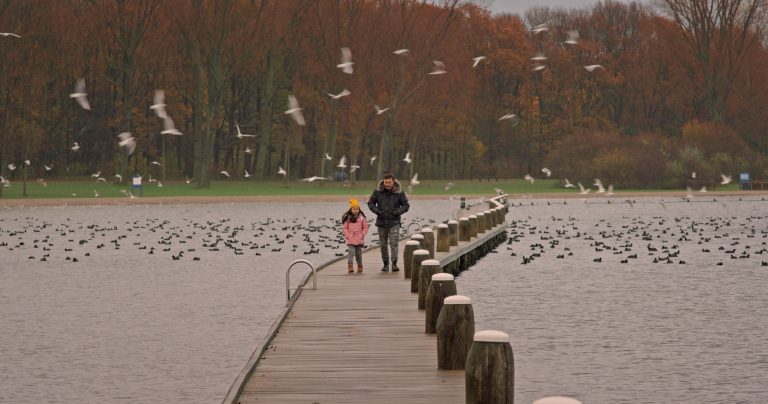 Director: Marla Ancheta
Cast: Baron Geisler, Althea Ruedas, Mary Joy Apostol
Running time: 106 minutes
Synopsis: "A troubled lead singer of a rock band sets out to rekindle the relationship he never had with his long-lost daughter."
---
Mr. Harrigan's Phone (2022)
Director: John Lee Hancock
Cast: Donald Sutherland, Jaeden Martell, Joe Tippett
Running time: 106 minutes
Synopsis: "Craig, a young boy, befriends the elderly billionaire John Harrigan. Craig then gives him a mobile phone. However, when the man dies, Craig discovers that he can communicate with his friend from the grave."
---
A Silent Voice (2016)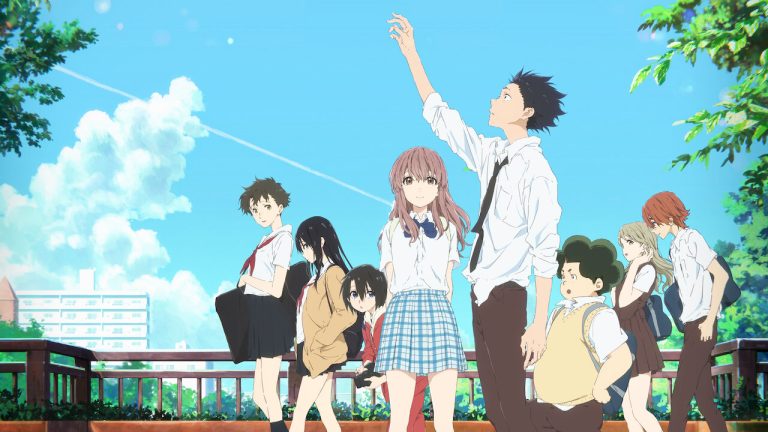 Director: Naoko Yamada
Cast: Miyo Irino, Saori Hayami, Aoi Yūki
Running time: 130 minutes
Synopsis: "When a grade school student with impaired hearing is bullied mercilessly, she transfers to another school. Years later, one of her former tormentors sets out to make amends."
---
Klaus (2019)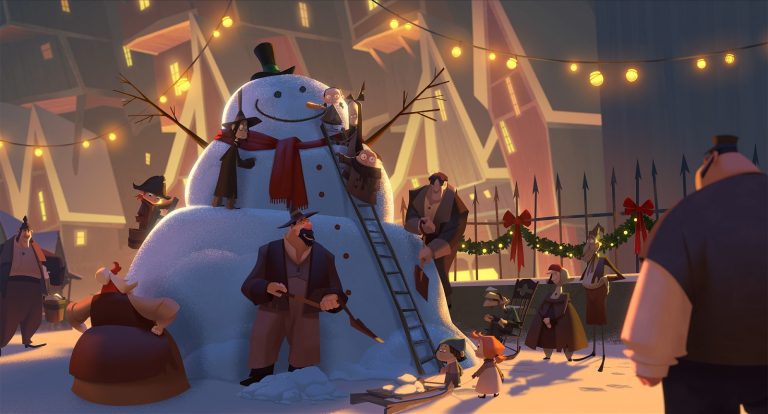 Director: Sergio Pablos
Cast: Jason Schwartzman, J.K. Simmons, Rashida Jones
Running time: 97 minutes
Synopsis: "After proving himself to be the worst student at the academy, a postman is sent to a frozen town in the North where he discovers a reclusive toymaker named Klaus."
---
Hustle (2022)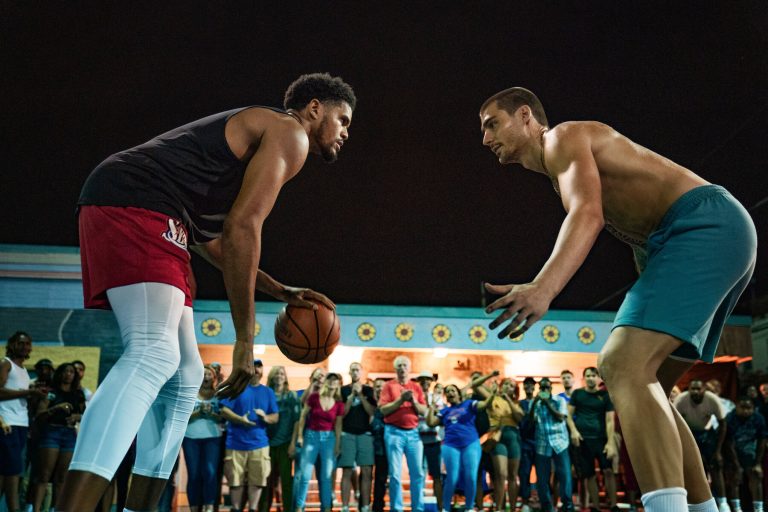 Director: Jeremiah Zagar
Cast: Adam Sandler, Queen Latifah, Ben Foster
Running time: 118 minutes
Synopsis: "After a down-on-his-luck basketball scout discovers an extraordinary player abroad, he brings the phenom back without his team's approval."
---
The Nice Guys (2016)
Director: Shane Black
Cast: Russell Crown, Ryan Gosling, Angourie Rice
Running time: 116 minutes
Synopsis: "Holland March (Ryan Gosling) is a down-on-his-luck private eye in 1977 Los Angeles. Jackson Healy (Russell Crowe) is a hired enforcer who hurts people for a living. Fate turns them into unlikely partners after a young woman named Amelia (Margaret Qualley) mysteriously disappears. Healy and March soon learn the hard way that some dangerous people are also looking for Amelia. Their investigation takes them to dark places as anyone else who gets involved in the case seems to wind up dead."
---
Rush (2013)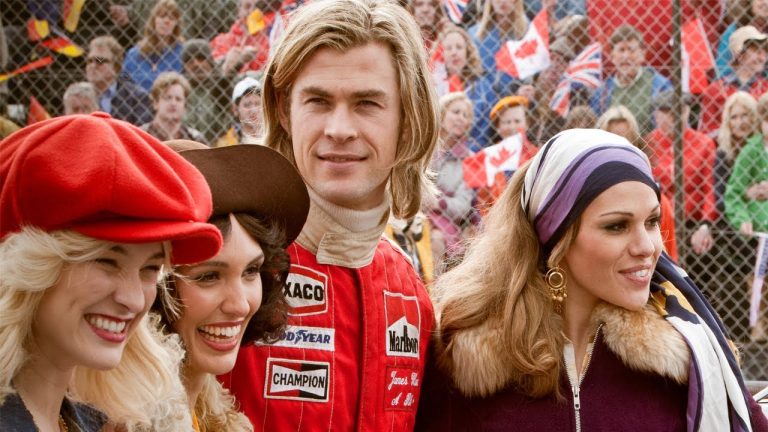 Director: Ron Howard
Cast: Chris Hemsworth, Daniel Brühl, Olivia Wilde
Running time: 123 minutes
Synopsis: "In the mid-1970s, charismatic English playboy James Hunt (Chris Hemsworth) and Austrian perfectionist Niki Lauda (Daniel Brühl) share an intense rivalry in Formula 1 racing. Driving vehicles that are little more than gas-filled, rolling bombs, Hunt and Lauda burn up the track, all the while pushing themselves to the breaking point of physical and mental endurance. Meanwhile, the women (Olivia Wilde, Alexandra Maria Lara) in their lives can only watch as both drivers risk death with every lap."
---
What We Leave Behind (2022)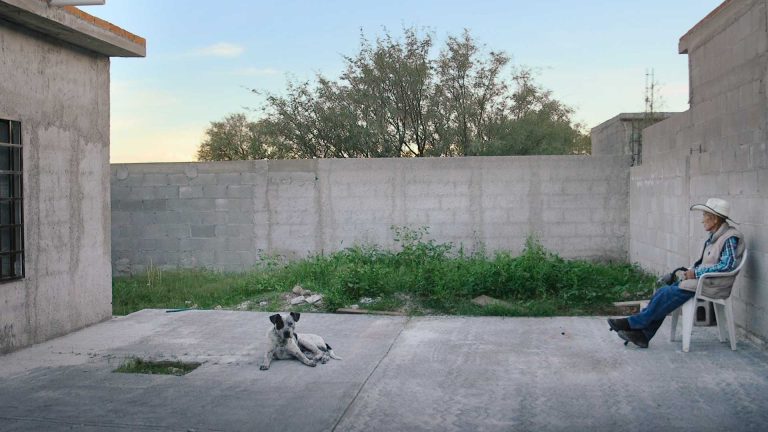 Director: Iliana Sosa
Running time: 70 minutes
Synopsis: "Following the life of Julian Moreno, an 89-year-old who has made a 17 hour bus ride every month from Primo de Verdad, Mexico, to visit family in El Paso, Texas."
---
The End of Evangelion (1997)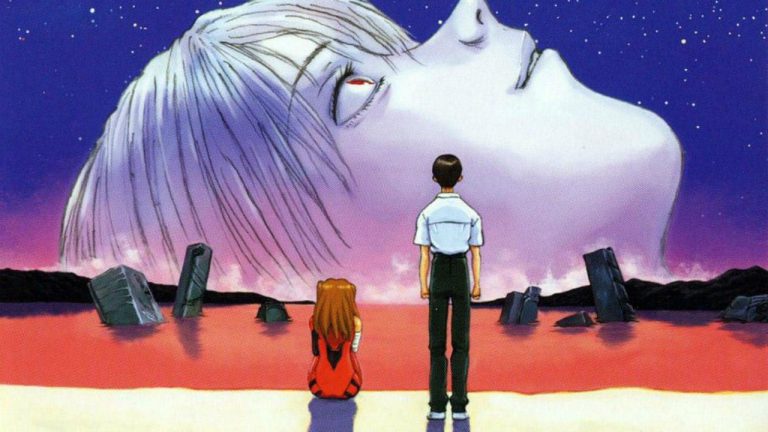 Director: Kazuya Tsurumaki & Hideaki Anno
Cast: Megumi Ogata, Megumi Hayashibara, Yūko Miyamura
Synopsis: "NERV face off against the Eighteenth Angel, humanity itself, but in the end the fate of the world depends upon Shinji's choices."
---
Hunt for the Wilderpeople (2016)
Director: Taika Waititi
Cast: Sam Neill, Julian Dennison, Rhys Darby
Running time: 101 minutes
Synopsis: "A boy (Julian Dennison) and his foster father (Sam Neill) become the subjects of a manhunt after they get stranded in the New Zealand wilderness."
---
If Beale Street Could Talk (2018)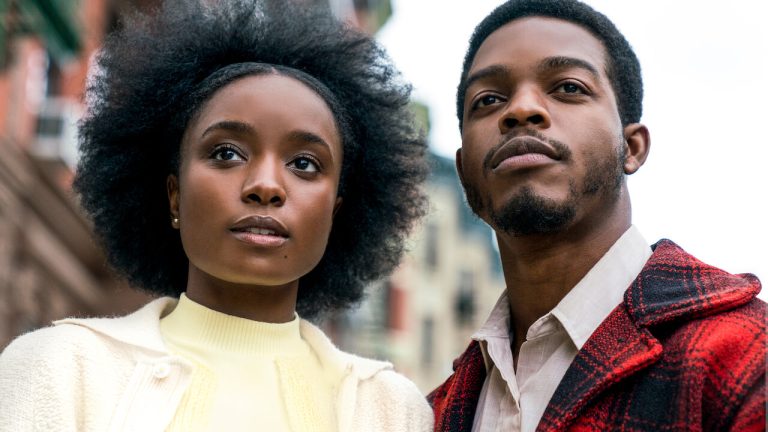 Director: Barry Jenkins
Cast: Adale Romanski, Sara Murphy, Dede Gardner
Running time: 117 minutes
Synopsis: "In early 1970s Harlem, daughter and wife-to-be Tish vividly recalls the passion, respect and trust that have connected her and her artist fiancé Alonzo Hunt, who goes by the nickname Fonny. Friends since childhood, the devoted couple dream of a future together, but their plans are derailed when Fonny is arrested for a crime he did not commit."
---
The Irishman (2019)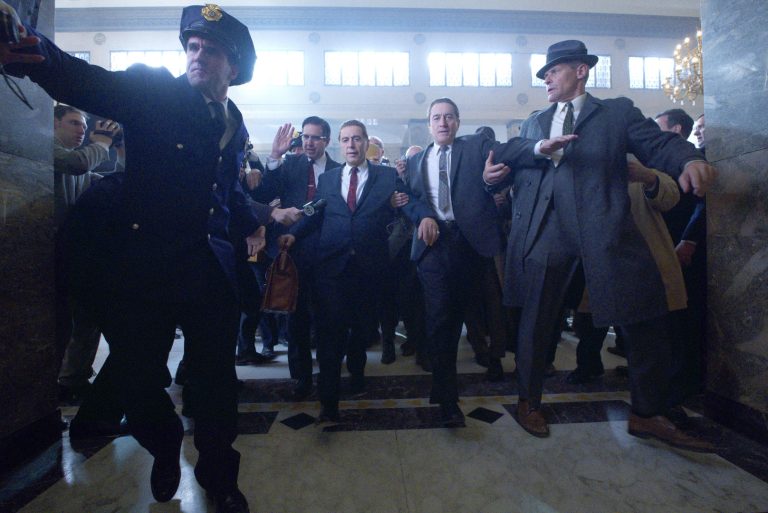 Director: Martin Scorsese
Cast: Robert De Niro, Al Pacino, Joe Pesci
Running time: 209 minutes
Synopsis: "In the 1950s, truck driver Frank Sheeran gets involved with Russell Bufalino and his Pennsylvania crime family. As Sheeran climbs the ranks to become a top hit man, he also goes to work for Jimmy Hoffa — a powerful Teamster tied to organized crime."
---
It (2017)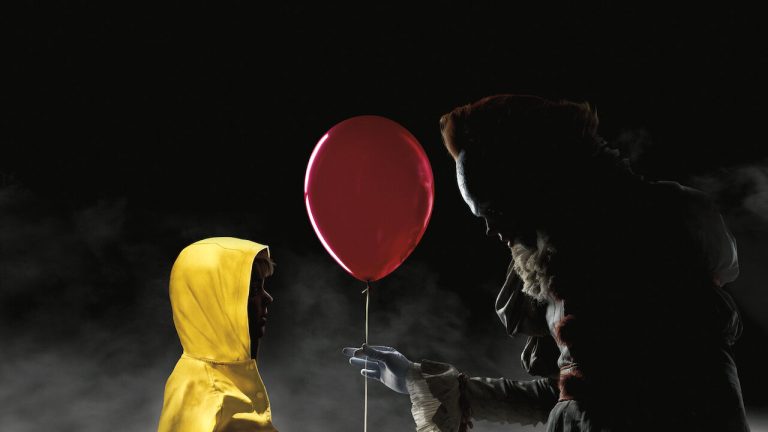 Director: Andy Muschietti
Cast: Jaeden Lieberher, Bill Skarsgård, Jeremy Ray Taylor
Running time: 135 minutes
Synopsis: "Seven young outcasts in Derry, Maine, are about to face their worst nightmare — an ancient, shape-shifting evil that emerges from the sewer every 27 years to prey on the town's children. Banding together over the course of one horrifying summer, the friends must overcome their own personal fears to battle the murderous, bloodthirsty clown known as Pennywise."
---
It Follows (2014)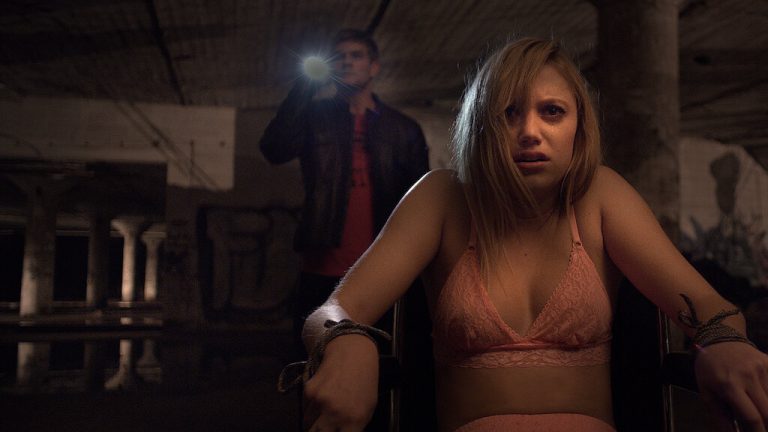 Director: David Robert Mitchell
Cast: Maika Monroe, Keir Gilchrist, Daniel Zovatto
Running time: 100 minutes
Synopsis: "After carefree teenager Jay (Maika Monroe) sleeps with her new boyfriend, Hugh (Jake Weary), for the first time, she learns that she is the latest recipient of a fatal curse that is passed from victim to victim via sexual intercourse. Death, Jay learns, will creep inexorably toward her as either a friend or a stranger. Jay's friends don't believe her seemingly paranoid ravings, until they too begin to see the phantom assassins and band together to help her flee or defend herself."
---
Marriage Story (2019)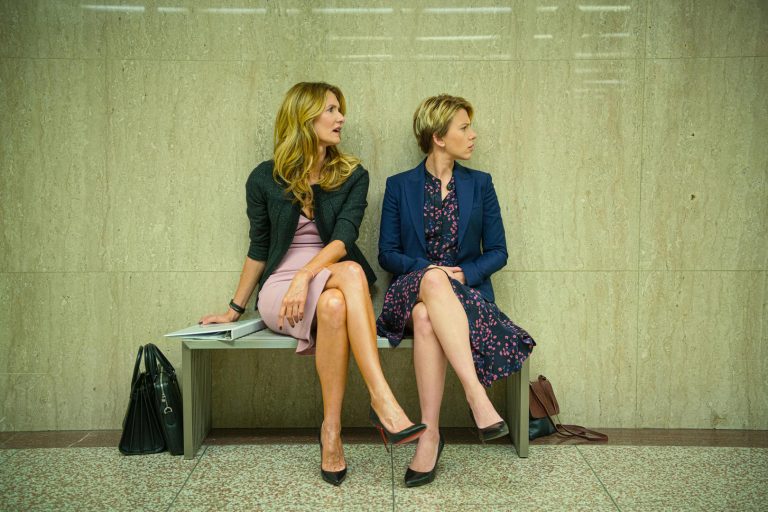 Director: Noah Baumbach
Cast: Scarlett Johannson, Adam Driver, Laura Dern
Running time: 137 minutes
Synopsis: "A stage director and his actor wife struggle through a gruelling, coast-to-coast divorce that pushes them to their personal and creative extremes."
---
The Meyerowitz Stories (2017)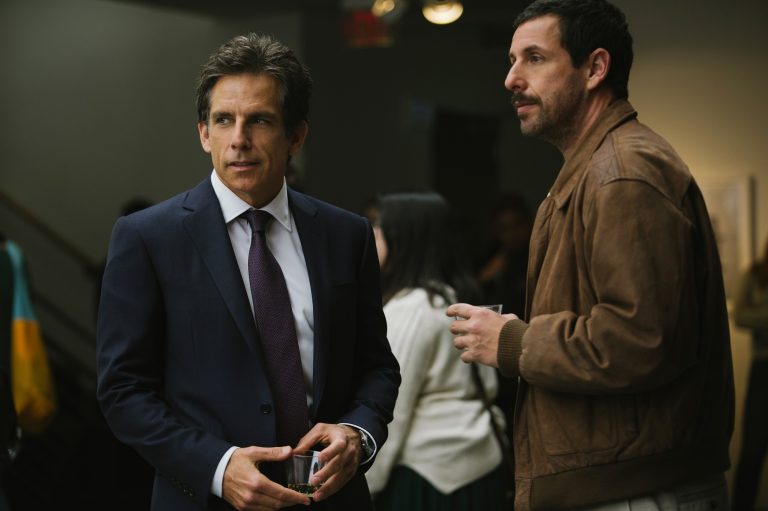 Director: Noah Baumbach
Cast: Adam Sandler, Ben Stiller, Dustin Hoffman
Running time: 112 minutes
Synopsis: "Estranged siblings come together to celebrate their father and his work as an artist. Harold Meyerowitz's children reunite in New York."
---
Mirai (2018)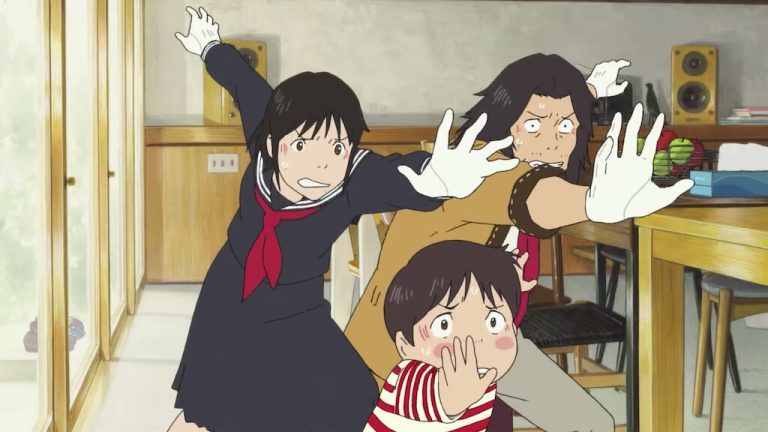 Director: Mamoru Hosoda
Cast: Moka Kamishiraishi, Haru Kuroki, Gen Hoshino
Synopsis: "A young boy named Kun feels forgotten by his family when his little sister Mirai arrives. Running away from home, Kun stumbles upon a magical garden that serves as a time-travelling gateway where he encounters his mother as a little girl and has a series of adventures with his baby sister, who is all grown up, opening a new perspective on his world."
---
The Mitchells vs. the Machines (2021)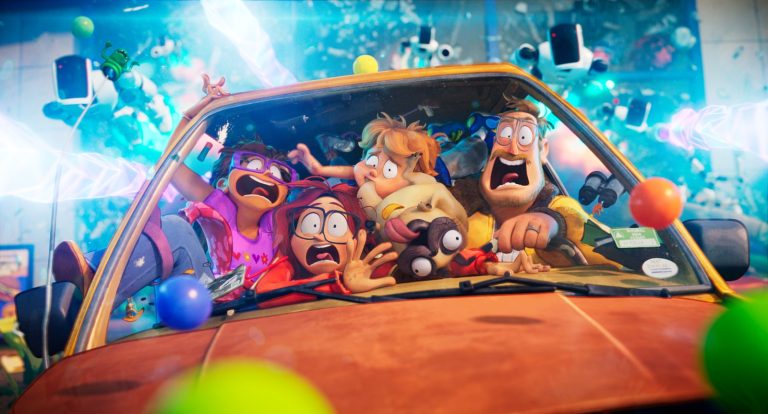 Director: Mike Rianda
Cast: Abbi Jacobson, Danny McBride, Maya Rudolph
Running time: 114 minutes
Synopsis: "Young Katie Mitchell embarks on a road trip with her proud parents, younger brother and beloved dog to start her first year at film school. But their plans to bond as a family soon get interrupted when the world's electronic devices come to life to stage an uprising. With help from two friendly robots, the Mitchells must now come together to save one another — and the planet — from the new technological revolution."
---
Monty Python and the Holy Grail (1975)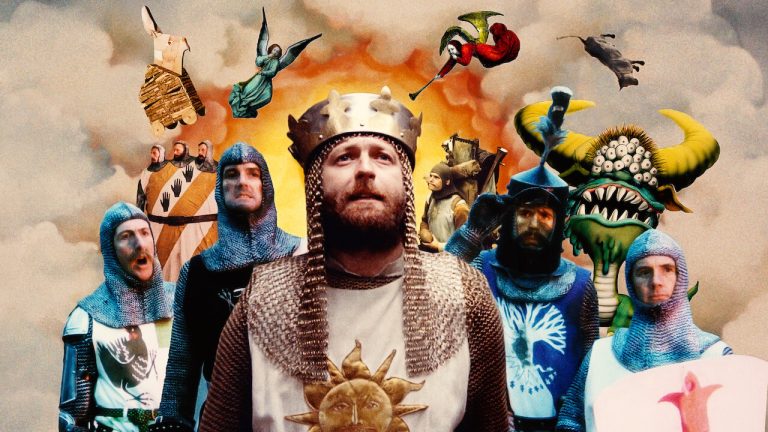 Director: Terry Gilliam & Terry Jones
Cast: Graham Chapman, John Cleese, Eric Idle
Synopsis: "A comedic send-up of the grim circumstances of the Middle Ages as told through the story of King Arthur and framed by a modern-day murder investigation. When the mythical king of the Britons leads his knights on a quest for the Holy Grail, they face a wide array of horrors, including a persistent Black Knight, a three-headed giant, a cadre of shrubbery-challenged knights, the perilous Castle Anthrax, a killer rabbit, a house of virgins, and a handful of rude Frenchmen."
---
Paddington (2014)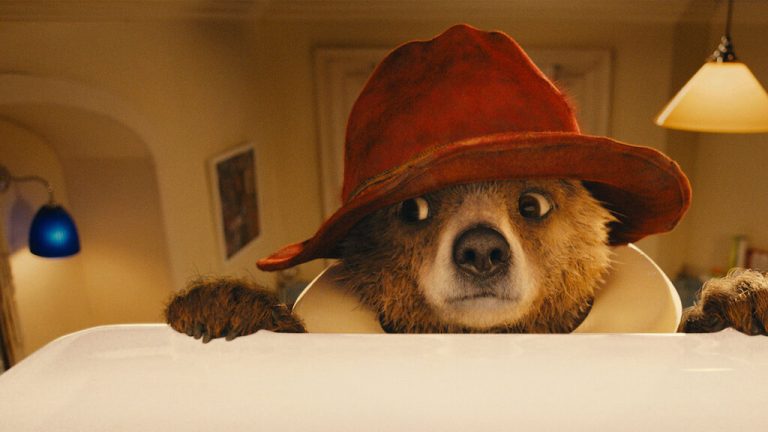 Director: Paul King
Cast: Hugh Bonneville, Sally Hawkins, Julie Walters
Synopsis: "After a deadly earthquake destroys his home in Peruvian rainforest, a young bear (Ben Whishaw) makes his way to England in search of a new home. The bear, dubbed "Paddington" for the london train station, finds shelter with the family of Henry (Hugh Bonneville) and Mary Brown (Sally Hawkins). Although Paddington's amazement at urban living soon endears him to the Browns, someone else has her eye on him: Taxidermist Millicent Clyde (Nicole Kidman) has designs on the rare bear and his hide."
---
The Power of the Dog (2021)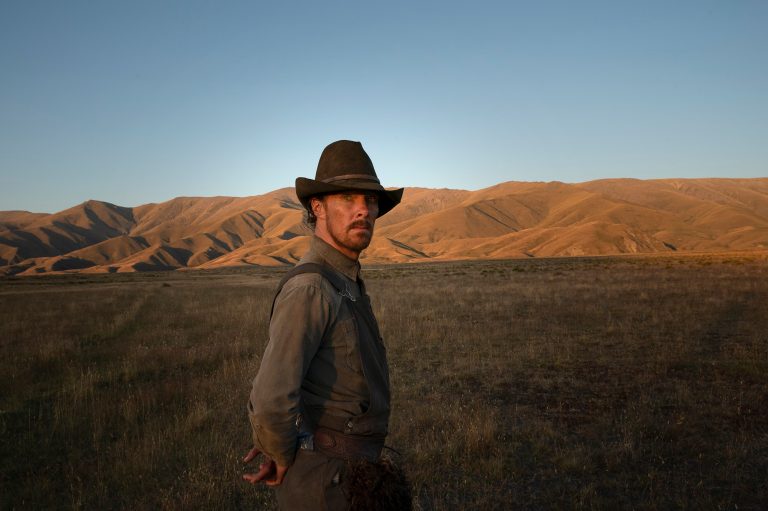 Director: Jane Campion
Cast: Benedict Cumberbatch, Kirsten Dunst, Jesse Plemons
Running time: 126 minutes
Synopsis: "A domineering rancher responds with mocking cruelty when his brother brings home a new wife and her son, until the unexpected comes to pass."
---
RRR (2022)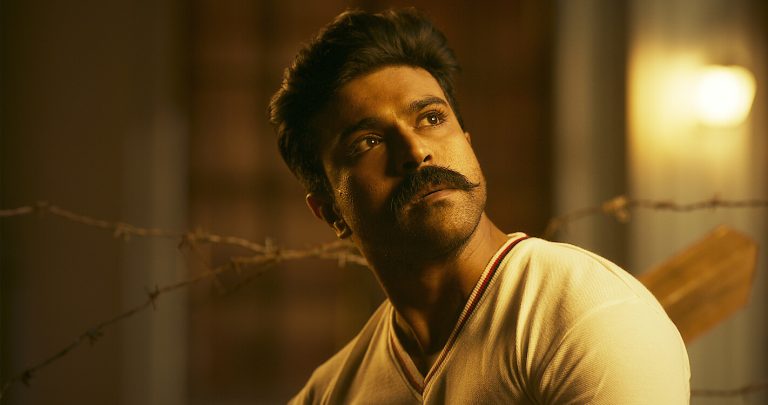 Director: S. S. Rajamouli
Cast: N. T. Rama Rao Jr., Ram Charan, Ajay Devgn
Running time: 182 minutes
Synopsis: "A tale of two legendary revolutionaries and their journey far away from home. After their journey they return home to start fighting back against British colonialists in the 1920s."
---
The Sea Beast (2022)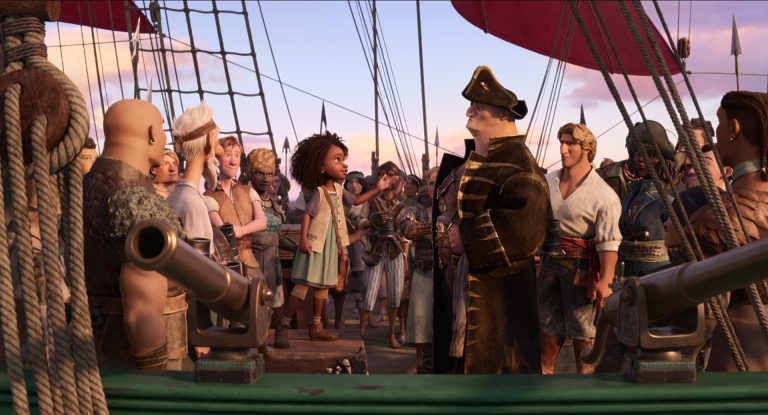 Director: Chris Williams
Cast: Karl Urban, Zaris-Angel Hator, Jared Harris
Running time: 119 minutes
Synopsis: "A young girl stows away on the ship of a legendary sea monster hunter, turning his life upside down as they venture into uncharted waters."
---
tick, tick…BOOM! (2021)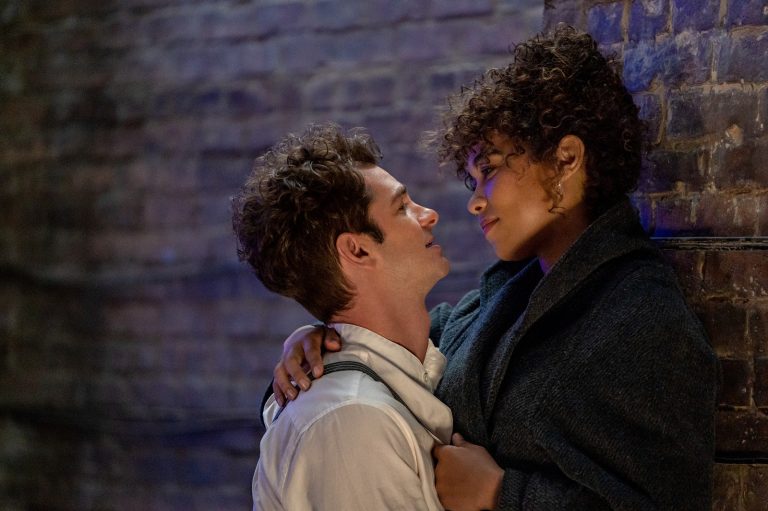 Director: Lin-Manuel Miranda
Cast: Andrew Garfield, Alexandra Shipp, Robin de Jesús
Running time: 121 minutes
Synopsis: "Based on the autobiographical musical by playwright Jonathan Larson. It's the story of an aspiring composer in New York City who is worried he made the wrong career choice, whilst navigating the pressures of love and friendship."
---
Here's a running tally of movies that have stopped streaming on Netflix. We won't always catch them right as they leave the service, but here's when we took them off the list:
Movies removed on March 2, 2023: Zero Dark Thirty, Spider-Man 2, The Hurt Locker, The Hunt for Red October, Ferris Bueller's Day Off, Cloudy with a Chance of Meatballs, Casino Royale, Wedding Crashers, Rush Hour, Risky Business, Ocean's Eleven, National Lampoon's Vacation, Gladiator, Moneyball, Captain Phillips, and The Conjuring
Movies removed on December 1, 2022: The Color Purple
Movies removed on November 1, 2022: Friday
Movies removed on October 4, 2022: 42, Blade Runner 2049, Boogie Nights, Catch Me If You Can, Dumb and Dumber, I Am Legend, Insidious, Mean Girls, Taxi Driver, The Terminal, and The Town
We'll be back every week with updates to this list as movies join and leave the Netflix library. You can also check out all of the new releases on Netflix here.