Disney Plus has an exciting month of new releases in store for subscribers this December. Whether you are searching for new originals taking place in the Marvel Cinematic Universe or a galaxy far, far away, Disney's streaming service always has you covered.
In December, the Disney Plus original series National Treasure: Edge of History makes its debut, picking up with a new cast and new puzzles to solve. We're also getting a number of music-centric specials, including Idina Menzel: Which Way to the Stage?, If These Walls Could Sing, and Encanto at the Hollywood Bowl.
What's new on Disney Plus in December 2022
---
Streaming December 2
Diary of a Wimpy Kid: Rodrick Rules

The riotous antics of angst-ridden, disaster prone, middle school student Greg Heffley continue, focusing this time around on his complicated relationship with older brother Rodrick. Now, Greg takes on one of his biggest challenges yet – surviving a weekend alone with Rodrick and abiding by his growing list of rules.

Pentatonix: Around the World for the Holidays

Superstar a cappella group Pentatonix is struggling to find inspiration for their annual holiday album, and the clock is ticking. To make matters worse, their well-intentioned but misguided manager mistakenly locks them in a magic mailroom. But with the help of some Disney magic, we're soon on a whirlwind tour around the world, discovering holiday traditions and inspiration from Pentatonix fans all around the globe: from Japan to Grenada, Iceland to Ghana and Mexico. The journey leads the group to realize that wherever we find ourselves, the holidays offer the perfect opportunity to discover how much we have in common and that it really is a small world, after all!

Akashinga: The Brave Ones
Heroes of the Mediterranean
Patagonia Wings
The Territory
Streaming December 7
The Mysterious Benedict Society | Episode 208 "A Two-Way Street"

After escaping Dr. Curtain's compound, the Society retreats to Number Two's family home in Luxembourg, where she reconnects with her mother and siblings. The kids scramble to rebuild the Worldview Wash but are interrupted by news of a group of Greys in the village nearby – they are out of time! The Society quickly comes up with defensive measures while Mr. Benedict and Dr. Curtain hash things out once and for all. After a final confrontation, the Society comes together to help one of their own.

The Santa Clauses | Episode 5 "Chapter Five: Across the Yule-Verse"

Scott is taken to the Yule-verse where he learns the truth about how he came to be Santa. Meanwhile things at the North Pole get worse as more elves disappear and Christmas spirit is all but destroyed. Scott returns from the Yule-verse and, with Noel, heads back to the North Pole to save Christmas. Before he can, he is quickly captured by Simon. Carol, Cal and Sandra race back to the North Pole to help Scott.

Sumo Do, Sumo Don't! | Episode 8

The summer training camp is over, and the fall tournament is near. The four members of the Kyoritsu sumo club are determined to win their first match. However, Ryota is unable to stay focused. Meanwhile, Kawarada from the ekiden club joins the sumo club, creating a team of five. In the women's tournament, Honoka is matched up against Mayu.

Willow | Episode 3

An epic period fantasy series with a modern sensibility set in an enchanted land of breathtaking beauty, "Willow" features a diverse international cast with Jonathan Kasdan, Ron Howard, Wendy Mericle, Kathleen Kennedy, and Michelle Rejwan serving as executive producers. The story began with an aspiring magician from a Nelwyn village and an infant girl destined to unite the realms, who together helped destroy an evil queen and banish the forces of darkness. Now, in a magical world where brownies, sorcerers, trolls, and other mystical creatures flourish, the adventure continues, as an unlikely group of heroes set off on a dangerous quest to places far beyond their home, where they must face their inner demons and come together to save their world.

Alice's Wonderland Bakery (S1, 5 episodes)
Animal Fight Night (S1, S2, S3, S4, S5, S6)
Beyond Magic with DMC (S1)
Botswana (S1)
Gigantosaurus (S3, 8 episodes)
Raven's Home (S5, 2 episodes)
The Villains of Valley View (S1, 1 episode)
Streaming December 8
Solo Amor Y Mil Canciones

On the 10th anniversary of Violetta's release, Tini gets together with her former castmates to celebrate, giving her fans an intimate, unique, and unforgettable show. Tini, Jorge Blanco, Candelaria Molfese, and Mercedes Lambre gave the audience a night to remember with their new versions of five of the show's songs.
Streaming December 9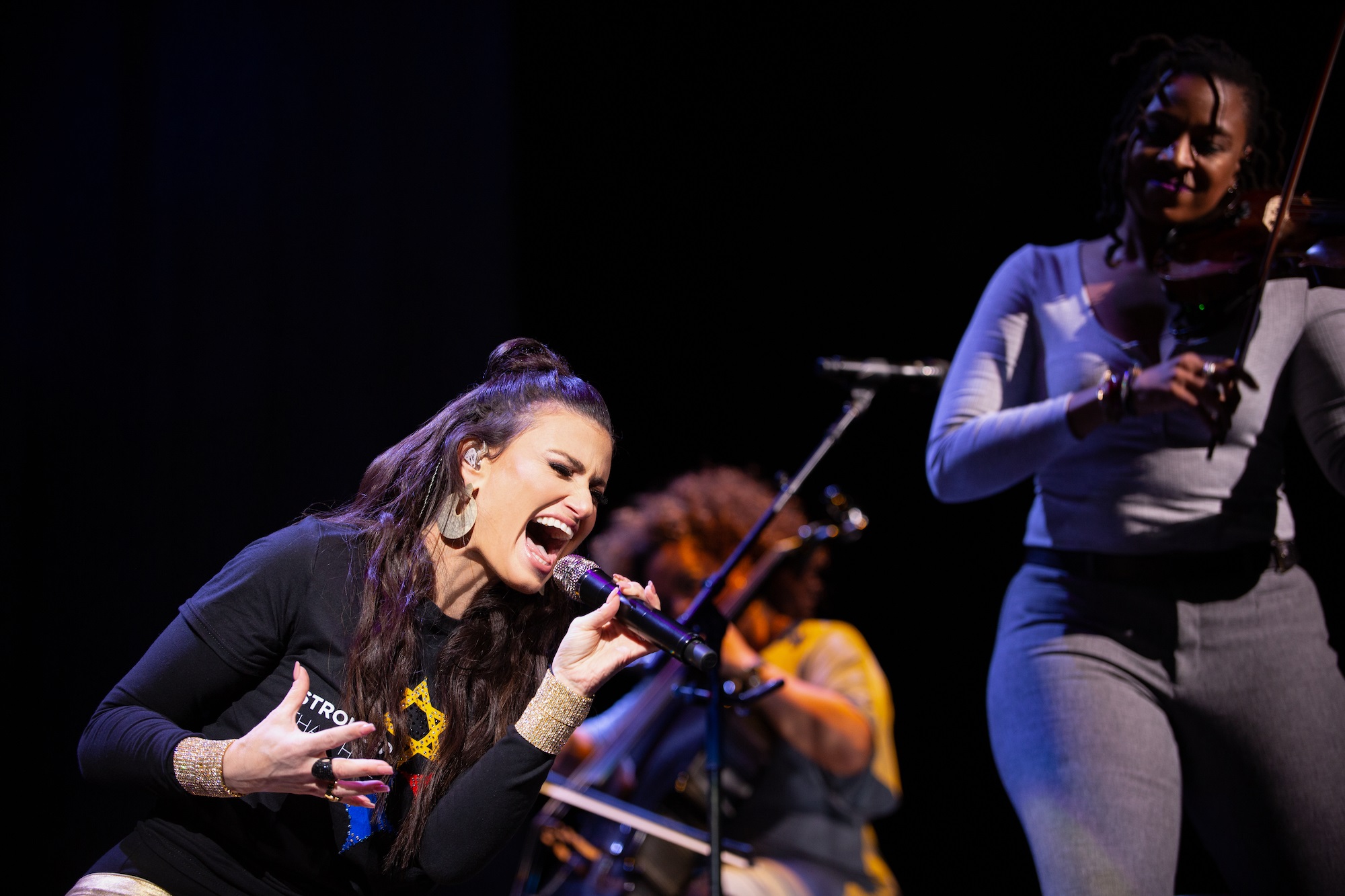 Idina Menzel: Which Way to the Stage?

Beloved Tony Award®-winning actress and singer Idina Menzel's many triumphs include iconic Broadway roles in productions of "Rent" and "Wicked" as well as the legendary voice of Elsa in Disney's "Frozen." Yet one dream goal has evaded her grasp: to headline a concert at the world-famous Madison Square Garden in her hometown of New York City. Filmmaker Anne McCabe follows Menzel on a national tour over the course of 16 shows as she juggles the challenges of being a working mom with a grueling travel schedule, all preparing to finally realize her dream.

Night at the Museum: Kahmunrah Rises Again

In "Night at the Museum: Kahmunrah Rises Again," Nick Daley is following in his father's footsteps as night watchman at the American Museum of Natural History, so he knows what happens when the sun goes down. But when the maniacal ruler Kahmunrah escapes, it is up to Nick to save the museum once and for all.

Area 51: The CIA's Secret
CMA Country Christmas
Ocean's Breath
Shark vs. Tuna
Retrograde
Streaming December 14
National Treasure: Edge of History | Episode 1 "I'm a Ghost" & Episode 2 "The Treasure Map"

Jess Valenzuela's life is turned upside down when an enigmatic stranger gives her a clue to a centuries-old treasure that might be connected to her long-dead father. Jess has a knack for solving puzzles, and her skills are put to the test as she and her friends follow a series of clues hidden in American artifacts and landmarks. But can Jess outsmart a black-market antiquities dealer in a race to find history's greatest lost treasure and unbury the truth about her family's past?

The Santa Clauses | Episode 6 "Chapter Six: A Christmas to Remember"

The Calvins race against Simon to find the Santa coat in order to save Christmas. Simon realizes the error of his ways and steps aside to let Scott be Santa again. The elves return and everyone hustles to get this year's Christmas deliveries pulled off in time. Scott takes his family on the delivery run, then they return to retake their place as the first family of the North Pole.

Sumo Do, Sumo Don't! | Episode 9

Ryota trains hard for the upcoming tournament, with Honoka advising him. Natsuko and Arisa are deeply moved to see the team united. Honoka's graduation is approaching, and the thought of parting ways with Ryota saddens her. Meanwhile, she hears that Natsuko and Aoki are planning the first-ever co-ed tournament.

Willow | Episode 4
Alaska's Deadliest (S1)
Broken Karaoke (Shorts) (S1, 1 episode)
Drain the Oceans (S5)
The Great Christmas Light Fight (S10)
The Owl House (S3, 1 episode)
Positive Energy (S1)
Streaming December 15
A Very Backstreet Holiday
Streaming December 16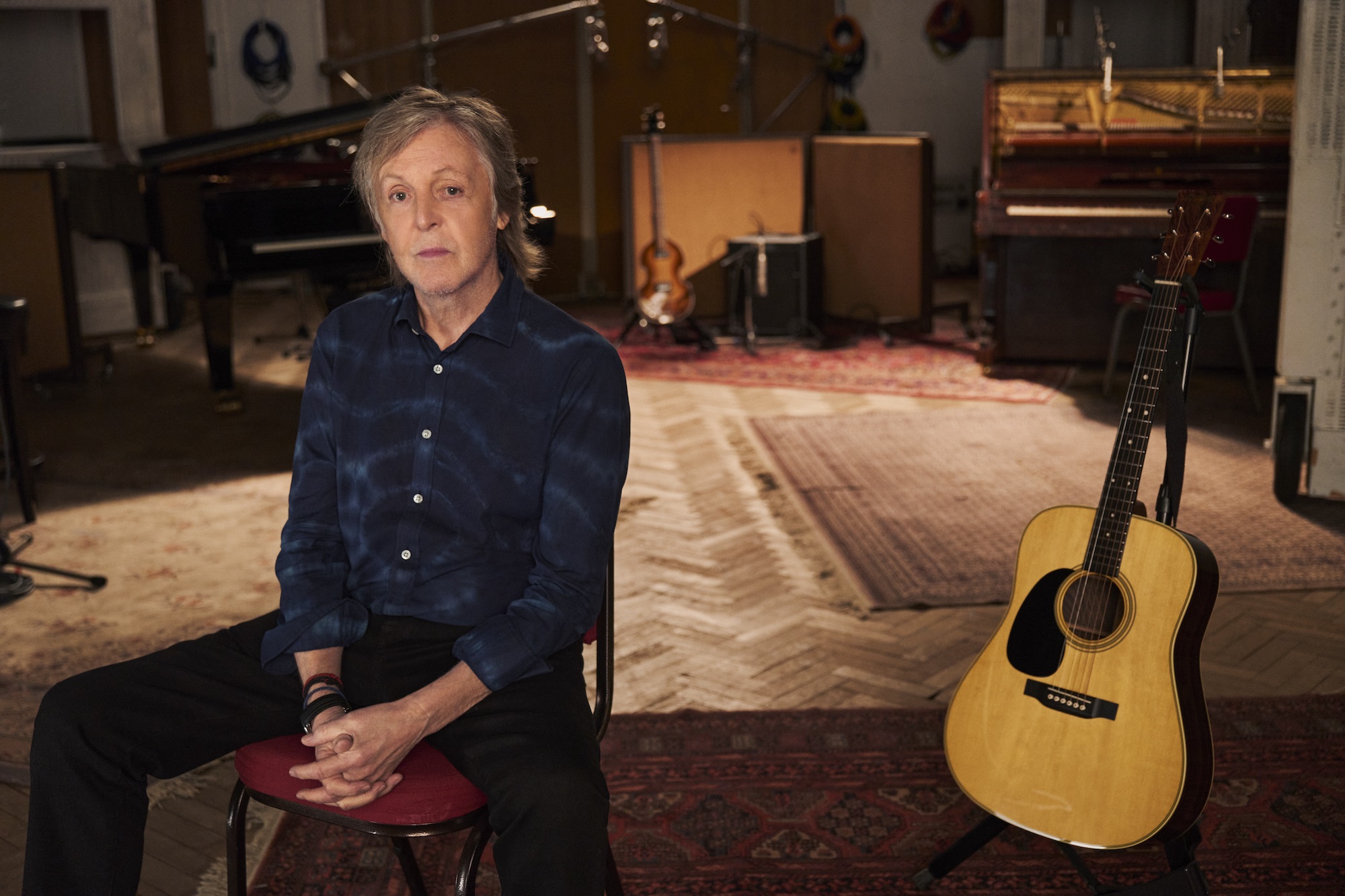 If These Walls Could Sing

For more than 90 years, Abbey Road Studios has been at the heart of the music industry. Fans journey every year to have their photo taken at the world-famous zebra crossing, and artists strive to follow in the footsteps of their heroes. In this personal film of memory and discovery, Mary McCartney guides us through nine decades to see and experience the creative magic that makes it the most famous and longest-running studio in the world. From classical to pop, film scores to hip-hop, Disney Original Documentary's "If These Walls Could Sing" explores the breadth, diversity and ingenuity of Abbey Road Studios. Intimate interviews reveal how leading artists, producers, composers and the dedicated engineers and staff of Abbey Road all found their musical language and community, while vivid archive footage and session tapes give exclusive access to these famously private studios. Featuring Paul McCartney, Ringo Starr, Elton John, Roger Waters, Liam Gallagher, John Williams, Celeste and Sheku Kanneh-Mason, among others.

Le Pupille

From writer and director, Alice Rohrwacher, and Academy Award®-winning producer, Alfonso Cuarón, "Le Pupille" is a tale of innocence, greed and fantasy. This live action short is about desires, pure and selfish, about freedom and devotion, and about the anarchy that is capable of flowering in the minds of girls within the confines of a strict religious boarding school at Christmas.

Beauty and the Beast: A 30th Celebration
Heroes of the Long Road Home with Martha Raddatz
Mafia Confidential
Muppets Most Wanted (Sing-Along Version)
Where Oceans Collide
Streaming December 21
National Treasure: Edge of History | Episode 3 "Graceland Gambit"

After Jess discovers her late mother's involvement in the treasure hunt, Jess becomes even more determined to unravel the secrets her mother never told her about their past. She enlists the help of her friends and Liam. This newly formed team of treasure hunters bonds as they decipher a clue handed down by the Masons and embark on a risky mission that sends them to a mansion once owned by and American icon.

Sumo Do, Sumo Don't! | Episode 10

The last team left in the tournament is Hokuto Gakuin, Kyoritsu's long-time rival. Saki tells the guys that they can compete in the co-ed tournament with Honoka if they win. Meiritsukan has already made it to the co-ed tournament, allowing Honoka to go up against Mayu once again. As she has never been allowed to compete in the national tournament as a female, Honoka strongly desires to compete in the co-ed tournament.

Willow | Episode 5
Ancient X Files (S2, 5 episodes)
Born in Africa (S1)
Danger Decoded (S1)
The Flagmakers
Port Protection Alaska (S1, S2, S3, S4, S5)
Streaming December 23
From the Ashes
Jaguar Beach Battle
Little Giant
Streaming December 28
Encanto at the Hollywood Bowl

Step into Casa Madrigal for an unprecedented concert spectacular as the original voice cast of Walt Disney Animation Studios' Academy Award®-winning "Encanto" reunites at the Hollywood Bowl. Starring Stephanie Beatriz, Adassa, Carolina Gaitán, Jessica Darrow, Diane Guerrero, Mauro Castillo, Angie Cepeda and Olga Merediz, along with special guests including legendary Colombian superstar Carlos Vives, "Encanto at the Hollywood Bowl" transforms the historic venue into the world of the animated film that became a worldwide phenomenon. This live-to-film concert experience gives you a front-row seat to the unprecedented musical extravaganza celebrating the world, characters and songs of Disney Animation's "Encanto."

National Treasure: Edge of History | Episode 4 "Charlotte"

For the first time ever, Jess finds herself in a puzzle-solving slump when she can't crack the clue found in the last episode. Her personal life isn't any less confusing as she tries to figure out if she and Liam have romantic feelings for each other. At the wake for Liam's grandpa, Jess and her friends meet famous treasure hunter Riley Poole (from the National Treasure movies) and enlist his help. Jess's puzzle-solving skills are put to the test when she and Riley get caught in a deadly trap.

Willow | Episode 6
Generation X (S1)
Savage Kingdom (S1, S2, S3, S4)
Street Genius (S1, S2)
Wicked Tuna: Outer Banks Showdown (S1)
Streaming December 30
Black Pharaohs: Sunken Treasures
Generation Youtube
That's everything new coming to Disney Plus through the month of December 2022. We will be back next month with a list of all the TV shows and movies coming to the streaming service in January, including The Bad Batch season 2.
---
What's new on Disney Plus in November 2022
---
Streaming November 2
Donna Hay Christmas | All Episodes Streaming

Donna Hay shows us how to create the most spectacular festive celebration in her new four-part series, Donna Hay Christmas. From reimagined festive mains like the ultimate glazed ham, to showstopping desserts like her signature centerpiece pavlova, Donna shares her best time-savers and signature cheats to create your very own kind of Christmas magic.

Andor | Episode 9

The "Andor" series will explore a new perspective from the Star Wars galaxy, focusing on Cassian Andor's journey to discover the difference he can make. The series brings forward the tale of the burgeoning rebellion against the Empire and how people and planets became involved. It's an era filled with danger, deception and intrigue where Cassian will embark on the path that is destined to turn him into a rebel hero.

The Mighty Ducks: Game Changers | Episode 206 "Twigs"

The Mighty Ducks face rough tournament play where they wonder if team spirit and heart are enough for them to win. Jace struggles with his glitch and resists becoming part of the group. Over on top-notch Dominate, Evan proves himself to be a grinder, and Coach Cole takes notice. With the Ducks and Dominate set to go head-to-head on the ice, Alex tries an unconventional way to prepare her team – but Cole has his own tactics in mind.

The Mysterious Benedict Society | Episode 203 "A Gold Bar in Fort Knox"

After narrowly avoiding capture by the imposturous water polo team, the kids try to stay hidden, but are distracted by an underground casino. At Curtain's compound, an acolyte is found completely unresponsive, suggesting a frightening symptom of his methodology, while Number Two works on an intricate escape plan. After negotiating with the Captain, the kids arrive successfully in Lisbon, but are immediately on the run again when Curtain's Head of Security spots them at the port of entry.

Sumo Do, Sumo Don't! | Episode 3

Honoka runs into Tomio Aoki, an alumnus of the Kyoritsu sumo club whose book inspired Honoka to enroll in Kyoritsu University. However, the book is filled with lies, and the other alumni are still angry over it. Meanwhile, Kumada promises Ryota and the others a reward should they win just one team match. A student named Shun Kato visits the club under the pretense of doing an editorial cover story. Kato heads back to the dojo and runs into Aoki.

Airport Security (S1, S2, S3)
Cesar Millan: Better Human Better Dog (S2)
Critter Fixers: Country Vets (S4)
Dino Ranch (S2, 6 episodes)
Locked Up Abroad (S3 – 9 episodes, S4 – 3 episodes, S5, S6, S7, S8, S9 – 10 episodes, S10 – 10 episodes, S11)
To Catch a Smuggler (S1, S2, S3)
Streaming November 3
Marvel Studios' Assembled: The Making of She-Hulk: Attorney at Law
Streaming November 4
Director by Night

Acclaimed composer Michael Giacchino made his directorial debut with Marvel Studios' Special Presentation "Werewolf by Night." "Director by Night" explores Giacchino's vision, style and approach to bringing the chilling story to life, as well as offering an insider's look at the between-the-scenes making of "Werewolf by Night."

Marvel Studios Legends | "King T'challa"

The Black Panther has been a protector of Wakanda for generations. A mantle passed from warrior to warrior. LEGENDS recalls T'Challa's tenure as the iconic champion, and revisits the tragic struggle against Killmonger who sought to seize Wakanda's throne from T'Challa and wage war against the world. LEGENDS also remembers the critical role the Black Panther played in the epic fight to thwart Thanos.

Marvel Studios Legends | "Princess Shuri"

Princess of Wakanda. Sister of T'Challa. Genius in the field of vibranium-based technology. First appearing in 2018's "Black Panther," Shuri proved to be a forward-thinking inventor with an irreverent sense of humor. LEGENDS recalls Shuri's struggles to save Wakanda from the despotic plans of Killmonger, and revisits the dire moments in which the princess stood with the Avengers to oppose Thanos.

Marvel Studios Legends | "The Dora Milaje"

The Dora Milaje is an elite fighting force comprised of Wakanda's fiercest female warriors, and LEGENDS revisits their extraordinary exploits in the MCU. The episode reviews how General Okoye and her vibranium-wielding soldiers fought valiantly to reinstate T'Challa as their king once the truth of his fate was revealed, and highlights the Dora Milaje's unrelenting campaign to crush the armies of Thanos.
The Gift
Ocean's Breath
Saving Notre Dame
Shortsgiving
Streaming November 7
Dancing with the Stars | Episode 9 (Live)

"Dancing with the Stars" is the hit series hosted by supermodel and businesswoman Tyra Banks and actor and television personality Alfonso Ribeiro in which celebrities are paired with trained ballroom dancers to compete in themed choreographed dance routines that are judged by a panel of renowned ballroom experts, including Len Goodman, Carrie Ann Inaba, Bruno Tonioli and Derek Hough.
Streaming November 9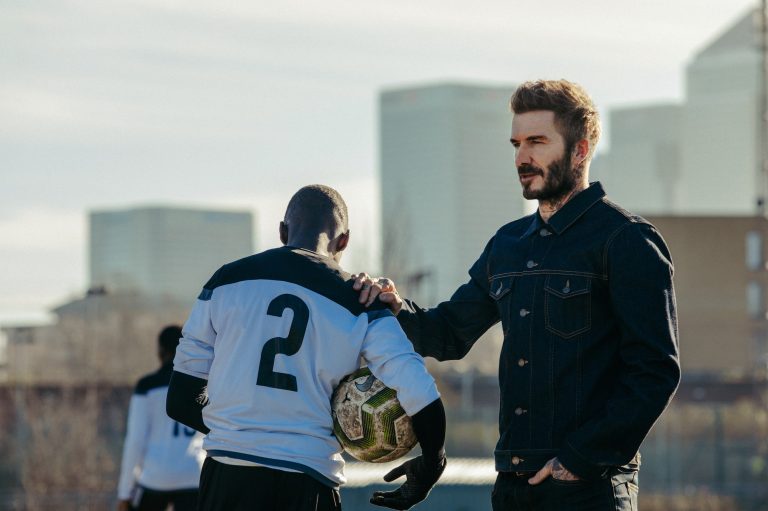 The Montaners | 5-Episode Premiere

We follow the iconic Montaner family, headed by one of the most important artists in Latin music's history: Ricardo Montaner. This family of artists has become one of the most successful in the entertainment business. Get a peek at their daily lives as they balance family and professional life. Ricardo and Marlene, the parents, observe how the nest becomes emptier and emptier. Their eldest son, Ricky, is ready to marry actress and model Stefi Roitman. Evaluna, the youngest is expecting her first child with Camilo. After overcoming a crisis trying to balance his work life and his relationship, Mau, the middle child, announces he is expecting a baby with his wife, Sara Escobar. We'll see stunning images and live performances. We'll get to know the family's lifestyle through videos captured on phones, interviews, and private family footage.

Save Our Squad with David Beckham | All Episodes Streaming

In Save Our Squad, David Beckham is joining up with Westward Boys, an under 14's grassroots side from East London who are in desperate need of help. Westward have not won a game all season, and the threat of being relegated looms large. David is going to have to draw on all of his years of experience in the game if he's going to stand a chance of saving them from relegation.

The Tatami Time Machine Blues | All Episodes Streaming

It is August 12th. After the remote control to his boarding house's only air conditioning unit is inadvertently destroyed by spilled cola, "I" devises a plan to return to yesterday in a time machine to recover the remote before it breaks. However, his prankster friend Ozu cannot resist playing with past events, even if it means bringing the universe to the brink of destruction. Now "I" finds himself racing through time to avoid disaster.

Zootopia+ (Shorts) | All Shorts Streaming

"Zootopia+" heads back to the fast-paced mammal metropolis of Zootopia in a short-form series that dives deeper into the lives of some of the Oscar®-winning feature film's most intriguing residents, including Fru Fru, the fashion-forward arctic shrew; ZPD dispatcher Clawhauser, the sweet-toothed cheetah; and Flash, the smiling sloth who's full of surprises.

Andor | Episode 10
The Mighty Ducks: Game Changers | Episode 207 "Spirit of the Ducks Part 2"

Alex takes the Ducks on an unsanctioned field trip, hoping some legendary hockey magic will turn the team around. Meanwhile, Evan feels the price of the sacrifices he's made at EPIC, and he's determined to become Dominate's captain to make it all worth it. While the excursion doesn't quite go as planned, Jace faces his past with help from Sofi, and Alex digs deep to help her squad. And when they return to EPIC, Jace's turnaround leads to a big moment between Alex and Cole.

The Mysterious Benedict Society | Episode 204 "Free of Pointless Command"

Heading to the train station, the kids realize that Curtain must have sent multiple teams after them. Benedict, in his state of involuntary elation, praises Curtain for his discovery. Jackson and Jillson alert Curtain's second in command that there are more "frozen" acolytes, but he dismisses their warning. As the kids board the train, the water polo team follows, and once again they have nowhere to run. While on lookout, Sticky's drowsiness defeats him, and when they wake up…Constance is gone.

Sumo Do, Sumo Don't! | Episode 4

With four male members in the club now, Ryota and the team train hard. When the day of the tournament arrives, Ryota and the team are nervous. Kyoritsu's alumni are present to watch the matches with expectations. Meanwhile, Honoka feels prepared for the women's tournament and trains with Kaito's help.

Breakthrough (S1, S2)
Gordon Ramsay: Uncharted Showdown (S1)
The Lion Ranger (S1)
World's Deadliest (S3)
Streaming November 11
Eyewitness: D-Day
Fire of Love
Mary Poppins Returns (Sing-Along Version)
Port Security: Hamburg
Sea of Shadows
Streaming November 14
Dancing with the Stars | Episode 10 (Live)
Streaming November 16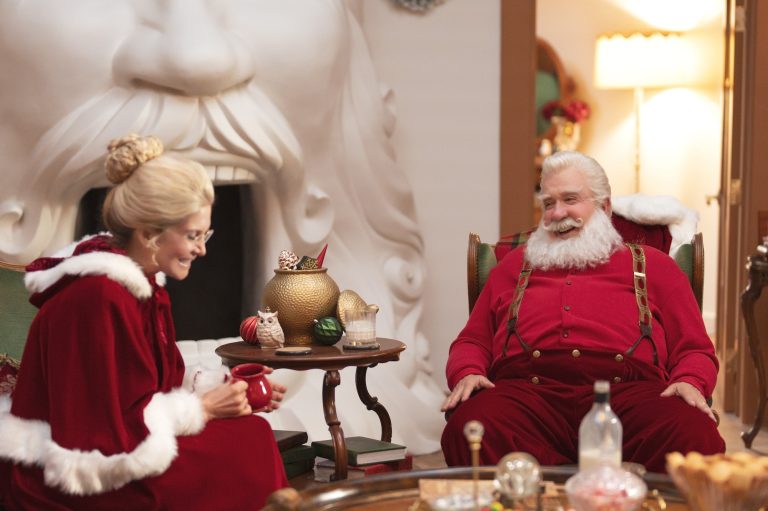 Limitless with Chris Hemsworth | All Episodes Streaming

What if you could combat aging and discover the full potential of the human body? Global movie star Chris Hemsworth ("Extraction," "Thor," "The Avengers") explores this revolutionary idea in the new National Geographic original series "Limitless with Chris Hemsworth," created by Darren Aronofsky and hailing from his production company Protozoa and Jane Root's Nutopia.

The Santa Clauses | "Chapter One: Good To Ho"

After stopping at one of his favorite houses on Santa's delivery list, Scott Calvin realizes that the twenty eight years he's been on the job has flown by. To make matters worse, his magic begins to falter. Scott trains to get his Santa mojo back, but the following Christmas things only get worse.

The Santa Clauses | "Chapter Two: The Secessus Clause"

Scott learns that, by way of the Secessus clause, he can retire, but he must find a worthy successor before doing so. Torn between wanting to retire and not wanting to leave the North Pole, Scott taps his children as possible candidates. He quickly realizes none of them are interested in the role, but instead want to know more about the world outside the North Pole.

Andor | Episode 11
The Mighty Ducks: Game Changers | Episode 208 "Trade Rumors"

Fresh off their visit to the Anaheim Pond, our Ducks have found their "sideways" skills – offbeat ways to succeed on the ice – putting them on a collision course with Coach Cole's juggernaut Team Dominate. Jace and Evan step into new roles as captains, but talk of a major shake-up threatens the chemistry of both the Ducks and Dominate. And while Alex and Cole grow closer, it's hard for them to overcome their nature.

The Mysterious Benedict Society | Episode 205 "Blank Expression"

The kids call in the help of an old friend as they scour the countryside for clues to Constance's whereabouts. Meanwhile, Constance finds herself imprisoned by a surprising foe who hopes to shed light on an old failure. After successfully following the kid's trail, Rhonda splits off from Milligan and Ms. Perumal on a solo detour. As Curtain's methods prove to have troubling side effects, his lackeys scramble to find a cure and Number Two begins to doubt Mr. Benedict's desire to escape.

Sumo Do, Sumo Don't! | Episode 5

On the day of the women's tournament, Honoka once again meets Mayu Motohashi, the top wrestler for Meiritsukan University. Ryota distances himself from sumo but still wonders about Honoka's matches. He watches the video recordings of the matches and is touched by Honoka's earnest attitude towards sumo. He realizes his love for sumo but cannot find an excuse to return to the dojo. Meanwhile, Honoka meets Sakurako Yoshino and invites her to join the sumo club.

Atlas of Cursed Places (S1)
Ice Road Rescue (S6)
Minnie's Bow-Toons: Party Palace Pals (S2, 11 episodes)
Ultimate Survival WWII (S1)
World's Deadliest Snakes (S1)
Streaming November 18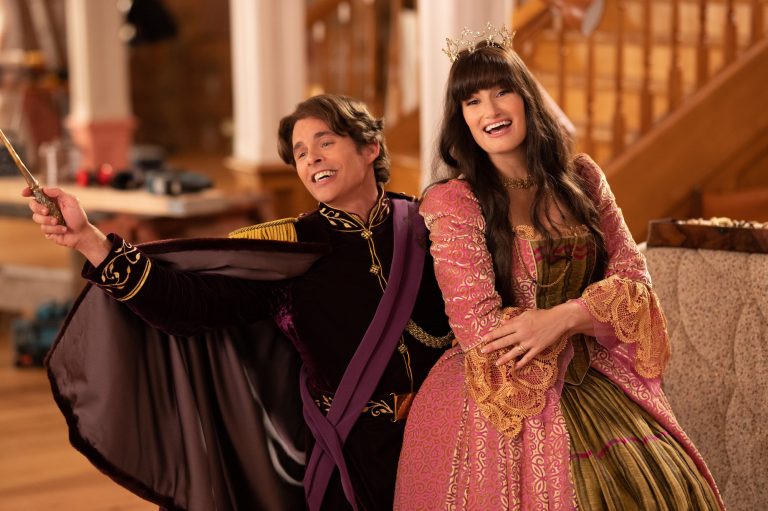 Best in Snow

"Best in Snow" is a festive holiday special, hosted by Tituss Burgess, featuring teams from around the world transported to a magical snowy village, Snowdome, and thrown into a spirited competition to compete for the title of Best in Snow. With the help of Snowdome's finest carvers, teams will transform their ten-foot, twenty-ton blocks of snow into beautiful creations inspired by Pixar, Marvel, Walt Disney Animation, Walt Disney Studios, and The Muppets Studios. The teams will take family favorites such as Moana, Coco and The Lion King and bring the characters to life in a way you've never seen before – in snow! Spectacular snow sculptures and lively musical performances from Tituss Burgess, Kermit the Frog, and DCappella make this an action-packed winter event for the entire family.
Disenchanted

It's been fifteen years since Giselle and Robert wed, but Giselle has grown disillusioned with life in the city. They decide to move their growing family to the sleepy suburban community of Monroeville in search of a more fairy tale life – unfortunately, it isn't the quick fix she hoped for. Suburbia has a whole new set of rules and a local queen bee, Malvina Monroe, who makes Giselle feel more out of place than ever. Frustrated that her happily ever after hasn't been easy to find, she turns to the magic of Andalasia for help, accidentally transforming the entire town into a real-life fairy tale, placing her family's future happiness in jeopardy. Now, Giselle is in a race against time to reverse the spell and determine what happily ever after truly means to her and her family.

Mickey: The Story of a Mouse

One of the world's most beloved icons, Mickey Mouse is recognized as a symbol of joy and childhood innocence in virtually every corner of the globe. Dreamed up at a low point in Walt Disney's burgeoning career, Mickey became an overnight sensation when he starred in the first sync-sound animated short, Steamboat Willie. Through the decades that followed, the character evolved into strikingly different versions of himself that reflect both his creator's remarkable career and dramatic societal shifts in the nation he came to represent.

The Wonderful Autumn of Mickey Mouse

In a leafy hamlet, Mickey Mouse is determined to undo the failures of his family's past after inheriting a rundown pumpkin farm from a distant relative, and the epic legend of its futility.
Game of Sharks
Genoa Bridge Disaster
Me & Mickey (Shorts) (S1, 20 episodes)
Mickey and the Roadster Racers: Diggity Dog (S1)
Mickey Mousekersize (S1)
Virus Hunters
Streaming November 20
ELTON JOHN LIVE: FAREWELL FROM DODGER STADIUM | Original Concert Event

7:30pm PST Live Red Carpet
8:00-10:00pm PST – Concert
Streaming November 21
Dancing with the Stars | Episode 11 (Live) | Finale
Streaming November 23
Andor | Episode 12 | Season Finale
Daddies On Request | All Episodes Streaming

California, a thirteen-year-old girl, and her three adoptive parents set out on a journey from Mexico City to Zacatecas in order for her to be reunited with her mother, whom she has not heard from in nine years. What they don't know is that they are being followed by two funny thugs with suspicious intentions.

The Mighty Ducks: Game Changers | Episode 209 "Summer Breezers"

The Ducks and their rival Dominate get ready to face each other in the Finals – with the champion moving on to the Summer Showcase. Tensions are high – captains Evan and Jace are at each other, Alex and Cole's summer romance has been called off, and both teams are mad at the adults for their misguided trade talk. But a new plan and an inspired day might just open up hearts and change the course of the entire summer for everyone.

The Mysterious Benedict Society | Episode 206 "Commitment to All Things Cozy"

After learning the location of Dr. Curtain's compound, the Society prepares to strike but is beset by Greys and must split up to escape. Meanwhile, Mr. Benedict tries to bond with his twin in an effort to gain intel, but is sidelined as Dr. Curtain sows discord between Mr. Benedict and Number Two. While on a detour, Constance finds herself surprisingly intrigued by Curtain's TV special. After discovering the scope of catatonia among his acolytes, Curtain is horrified but denies responsibility.

The Santa Clauses | "Chapter Three: Into the Wobbly Wood"

Scott interviews potential Santa candidates while the family gets ready to leave. Simon Choksi, one of the candidates, brings his daughter, Grace, with him to the North Pole. During Simon's interview, Sandra and Grace go missing. In finding their daughters together, Scott realizes Simon is the best choice to take the coat.

Sumo Do, Sumo Don't! | Episode 6

Summer's here, and the Kyoritsu University sumo club is participating in a training camp. Ryota, Shun, and Ren treat it as a fun vacation, but once they arrive, they learn that they will be training with Hokuto Gakuin, the champions of the sumo league. Ryota and the others are exhausted by the rigorous training, and they leave the training grounds in search of some fun. They find a bar where they eat and fall asleep, but find themselves unable to pay the bill in the morning.

Egypt with the World's Greatest Explorer (S1)
Last of the Giants: Wild Fish (S1)
Puppy Dog Pals (S5, 2 episodes)
The Villains of Valley View (S1, 4 episodes)
Witness to Disaster (S1)
World's Deadliest: Jaws and Sins (S1)
Streaming November 25
The Hip Hop Nutcracker

RUN DMC's Rev Run brings us along for a hip-hop reimagining of The Nutcracker ballet set in New York City. It's the night of the annual New Year's Eve block party and Maria-Clara's (Caché Melvin) mom and pop (Allison Holker Boss and Stephen "tWitch' Boss) aren't getting along … and it's bringing her down. Maria-Clara embarks on a holiday adventure to bring her parents back together, finding help along the way from the magical toymaker, Drosselmeyer (Comfort Fedoke), and the Nutcracker (Du-Shant "Fik-shun" Stegall) whom she brings to life.

Heroes of the Sky: The Mighty Eighth Air Force (Special)
Life and Death in Paradise: Crocs of the Caribbean (Special)
Streaming November 28
Streaming November 30
Willow | Episode 1

An all-new sequel series to George Lucas's 1988 fantasy adventure "Willow". The Nelwyn sorcerer returns, years after rescuing the infant empress Elora Danan, to lead group of misfit heroes on a harrowing rescue mission through a world beyond imagination.

The Mighty Ducks: Game Changers | Episode 210 "Lights Out"

With their heads on straight from their perfect summer day, our combined Ducks team heads to the Summer Showcase – with Alex as their coach and Cole in a new role, so that he won't get in Jace's way. But being there, the scouts, the pressure, and even an unexpected rival team, get to Jace, Evan, and the rest of our gang. Meanwhile, Nick wonders if he'll find a way to shine, on or off the ice. And all of our camp relationships play out… as summer ends, and everyone has to say goodbye.

The Mysterious Benedict Society | Episode 207 "A Joyful Lens"

Mr. Benedict and Number Two's plan to subdue Dr. Curtain backfires. After arriving at the compound, The Society regroups to rescue their captured comrades. Meanwhile, Dr. Curtain hosts a celebration to announce his plans for global expansion. After Sticky cracks the method behind Dr. Curtain's happiness technique, the kids struggle to devise a plan to reverse the effects before all is lost. The Society then attempts a daring escape and find themselves fleeing with a surprising companion in tow.

The Santa Clauses | "Chapter Four: The Shoes Off the Bed Clause"

Scott adjusts to life in Chicago, unsure what his identity is now that he is not Santa. Meanwhile, Simon settles in at the North Pole. He learns he can use Santa's delivery system year round for his e-commerce company, but in doing so he further diminishes Christmas spirit. Scott and the family get ready to spend their first Christmas together, but before they can, Scott is met by an unexpected visitor.

Sumo Do, Sumo Don't | Episode 7

During their rest day, Mayu suggests to Ryota that they go on a double date upon learning of Yoshioka and Honoka's date. Ryota keeps a close watch over Yoshioka as Honoka and Mayu have fun. Yoshioka shows up to the training session the following day ready to battle. On the last day of the training camp, something unexpected happens while Ryota is walking Saki home.

Buried Secrets of WWII (S1)
Firebuds (S1, 3 episodes)
Spidey and His Amazing Friends (S2, 4 episodes)
The Witch Doctor Will See You Now (S1)
That's everything new coming to Disney Plus through the month of November 2022.
---
FAQ
What is coming to Disney Plus in December 2022?
December 2022 on Disney Plus is packed with new library titles, Disney Originals, and classics. Some of the highlights are National Treasure: Edge of History, If These Walls Could Sing, and Idina Menzel: Which Way to the Stage?
What is included with Disney Plus?
Disney Plus offers a premium ad-free experience and free downloads for up to 10 devices with more than 300 movies in 4K UHD and HDR. Users also have the ability to use four screens at once to watch their favorite shows.
Where can I watch Disney Plus?
The Disney Plus app is accessible on mobile devices, online browsers, gaming consoles, set-top boxes, and smart TVs.
What Marvel TV shows are coming to Disney Plus?
Starting in 2023, What If…? season 2, Loki season 2, and Secret Invasion will be available for streaming on Disney Plus.