AirPods are unquestionably among the most popular headsets in the world, but the best model will be the one that fits your budget and style. This starts with the original AirPods (less expensive) and AirPods Pro (more features), then extends to the AirPods Max (high-end audiophile). And if you're in the market for a pair, there are some awesome discounts and deals on even the latest-generation AirPods.
Here are the best deals on AirPods we could find.
AirPods 2 are on sale right now for $99, and that has been the most popular AirPods deal for the past few weeks. These are Apple's most affordable AirPods, so they're always top sellers. Now, while they're on sale at the lowest price of 2023 so far, they have been flying off the shelves even faster than normal.
The only bad news is that this AirPods sale has been going on for a few weeks now. That means there's a good chance the deal will end fairly soon.
Another indication that the aforementioned AirPods deal may be over soon is the fact that other AirPods sales have been ending recently. Best-selling AirPods Pro 2 were down to $199.99, but now the price has jumped up to $234.99. And the deal on Apple's AirPods 3 model is over.
AirPods Max are still in stock with a deep discount, however. They normally cost $549, but you can pick up a pair in any colorway right now for $479.99. Or, if you prefer wired earphones to Apple's Bluetooth earbuds and over-ear headphones, you can save 38% on EarPods right now. That drops them to just $17.97.
Our favorite AirPods Pro 2 deals
Before we get to all the deep discounts and AirPods deals in this roundup, we need to cover Apple's newest model.
Apple announced AirPods Pro 2 during the big iPhone 14 event last September. Then, AirPods Pro 2 were released on September 23, 2022. Hardcore Apple fans already knew what to expect though, because they leaked long before Apple unveiled them.
When comparing AirPods Pro 2 vs. AirPods, here are the key upgrades:
Apple H2 chip
2x better active noise cancelling technology
New low-distortion drivers and custom amplifier
Volume control on stems
New wireless charging case with Find My integration and a speaker
Apple Watch charger support
When you combine all those features, AirPods Pro 2 are a pretty big upgrade!
The best way to learn more is to read our in-depth AirPods Pro 2 review. There are tons of features like great noise-cancellation, Spatial Audio, seamless transfer from one device to another, and cutting-edge specs.
If you're ready to purchase a pair of AirPods Pro 2, there are plenty of options. You can buy them directly from Apple or from one of its many retail partners, including Best Buy, Amazon, Target, Walmart, and more. Apple's AirPods Pro 2 retail price is $249, which is the same as the previous model.
However, Apple's retail partners often offer discounts on the AirPods Pro 2
If you order your AirPods Pro 2 from Amazon instead of Apple or Best Buy, you'll save $15. That drops this popular model to $234.99.
Alternatively, you can get AirPods Pro 2 on sale at Verizon for even less. This deal keeps coming and going though, so you'll need to check below to see if AirPods Pro 2 are still on sale at Verizon right now.
And don't worry, you can get this deal even if you're not a Verizon subscriber. Just choose the option to check out as a guest and you'll still get the discounted price.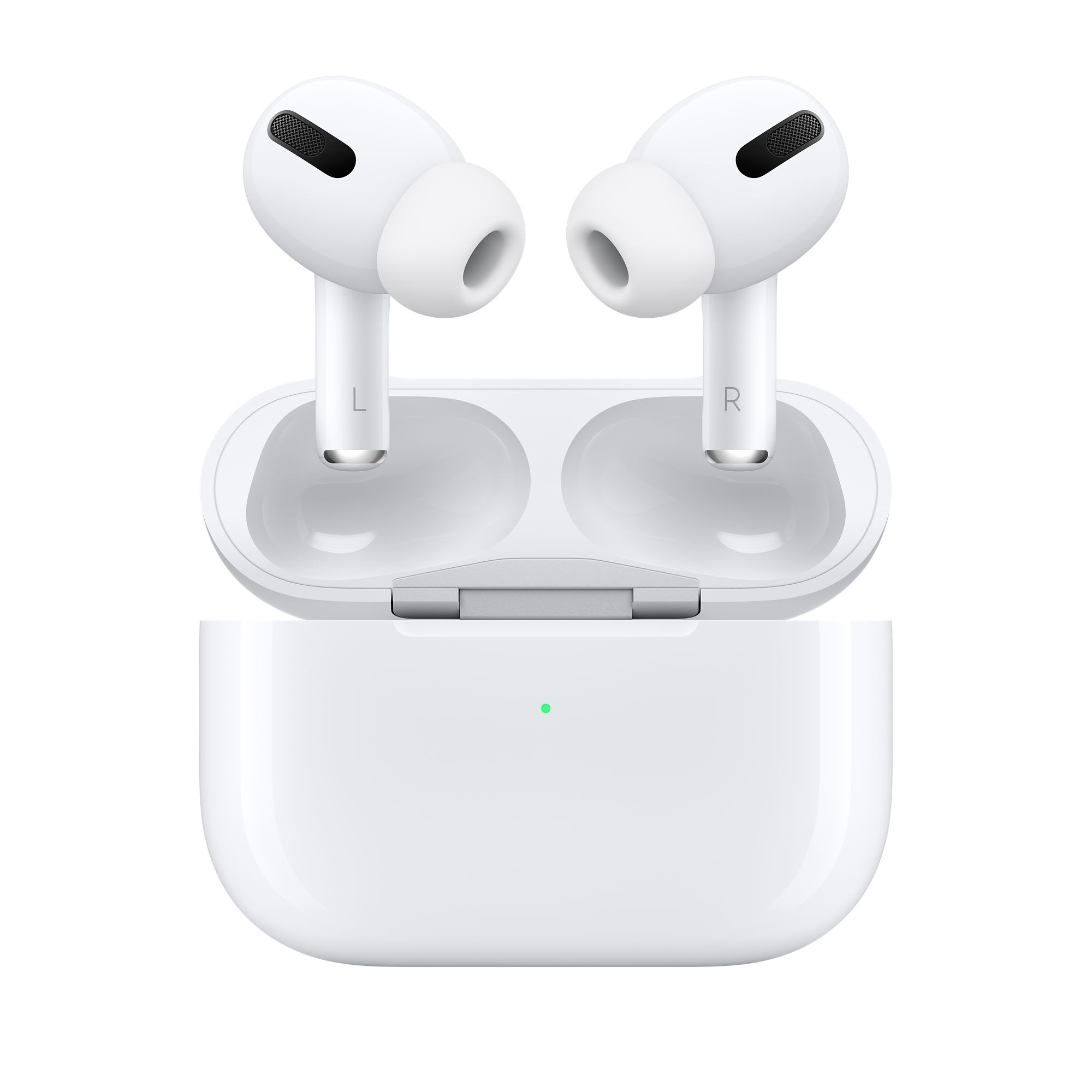 Apple AirPods Pro (2nd generation) with Wireless Charging Case $199.99 (reg. $249) $229.99 at Verizon
Every penny counts when you're shopping for expensive Apple products. Plus, you'll sleep soundly knowing that you were one of the people who scored Apple's new AirPods Pro 2 with the biggest discount that was ever offered.
The best AirPods Pro (1st Generation) deals
Apple's first-generation AirPods Pro were released in October 2019 with a starting price of $249. This model has since been discontinued following the release of AirPods Pro 2, but there is somehow still tons of inventory out there.
Since Apple's upgraded model is also priced at $249, the original AirPods Pro now cost much less. For example, Amazon has them on sale right now for just $194.99.
Let's dive into some of the key features that make AirPods Pro so popular.
Spatial Audio with dynamic head tracking makes it feel like music is coming from all around you. This makes listening with the AirPods Pro feel like being at a live music concert.
Also, AirPods Pro were the first AirPods to include active noise cancellation and transparency mode. Active noise cancelling headphones allow you to tune out external for an immersive listening experience. And, when you need to hear and interact with what's happening around you, you can switch to transparency mode.
They also offer sweat and water resistance with three sizes of tapered silicone tips so that you can choose the best fit for your ear canal. After all, even the best active noise cancellation technology in the world would be useless without a secure fit in your ear.
Additionally, you get more than 24 hours of listening time with the MagSafe charging case.
We'll note that this is the first time AirPods Pro have been back in stock on Amazon this month. They're also on sale at a great price — but there's a much better deal available right now. AirPods Pro 1st-Gen are on sale for just $194.99 at Amazon, which is the lowest price we've found this month.
Of note, Best Buy also has 1st-Gen AirPods Pro in stock for $194.99 right now. That means you have two different options to buy them with a deep discount. And if both Amazon and Best Buy run out of inventory or cancel their AirPods Pro sales, you can buy them for $214.98 at Walmart.
Or, if all of the listings above sell out, refurbished AirPods Pro are also available right now with a discount. They're currently available on Amazon with a nice big discount.
Note that these have Amazon's 90-day guarantee. If they don't look and perform like new, you have 90 days to return them for a full refund, no questions asked.
Also, you'll pay $174.99 if you pick up a pair of Geek Squad Certified Refurbished AirPods Pro from Best Buy. They're guaranteed as well, so you don't have to worry about getting a pair that doesn't look new.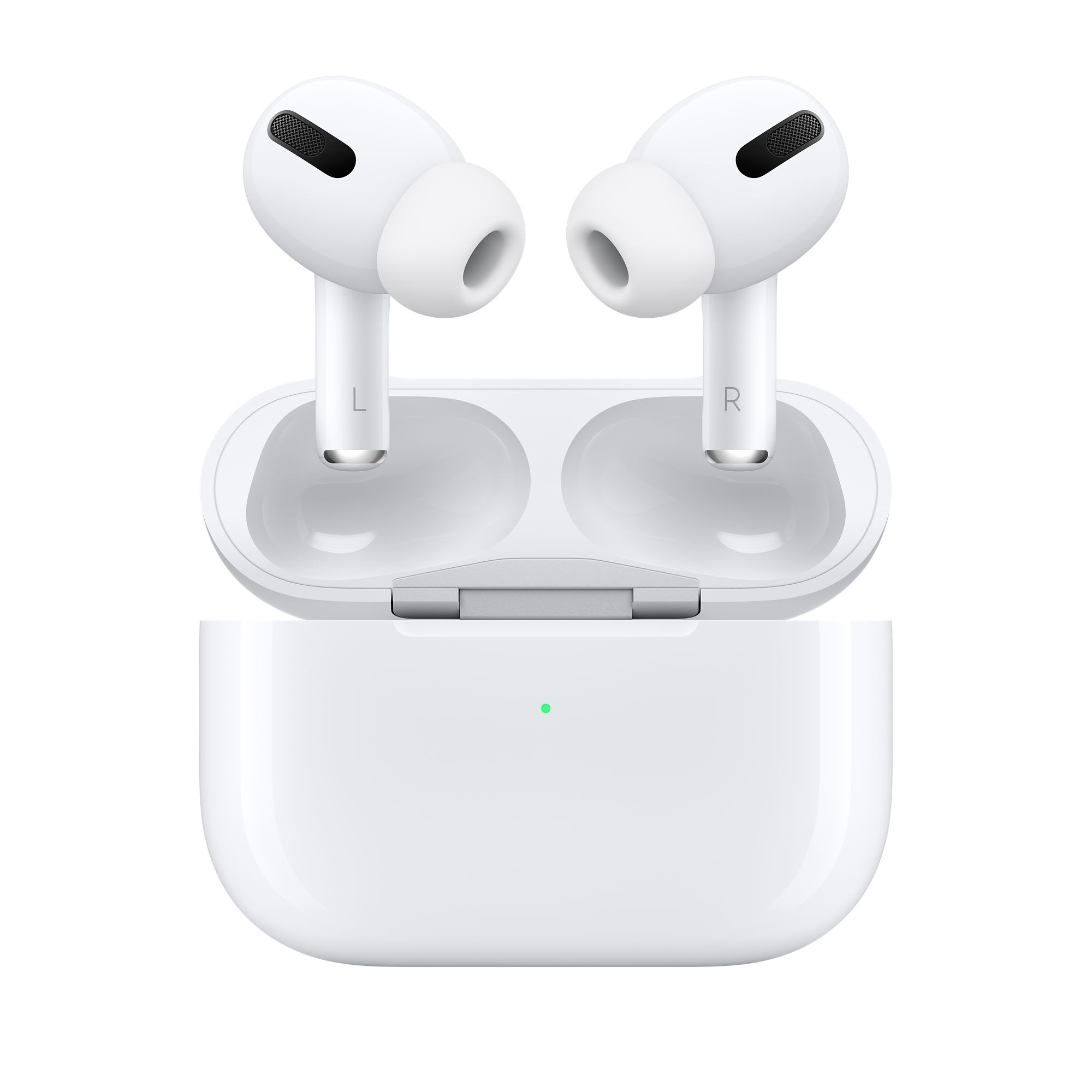 Geek Squad Certified Refurbished AirPods Pro $174.99 (reg. $220) Available from Best Buy
Awesome AirPods deals (2nd Generation)
As newer models of AirPods are being released, retailers are trying to clear out second-generation AirPods from their inventory. Retailers like Amazon periodically drop prices under $100.
AirPods 2 are not compatible with wireless charging and instead come with a regular charging case. The wireless earbuds offer great sound, excellent battery life, and a comfortable in-ear fit. Connection to your Apple devices is also relatively seamless.
Hurry, because right now AirPods 2 are back on sale with a discount. This is a new all-time low price, matching this year's price from Prime Day. There's no question this deal will sell out though, so you'll need to move fast or you'll definitely miss out.
If you do miss that Amazon deal though, you're not completely out of luck. Best Buy is currently selling Geek Squad Certified Refurbished AirPods 2 for $94.99. They look and perform like new, and they also carry Best Buy's guarantee.
The only thing to note is that there's a limited supply, of course, so there's no question that Best Buy's stock will also sell out soon.
Great AirPods 3 deals (3rd Generation)
Apple released the third-generation AirPods in October 2021. This latest model comes with all the features of its predecessor, plus even more functionality.
The AirPods 3 offer better sound quality than older AirPods models. This improved sound quality is a result of the Adaptive EQ feature. This automatically tunes music based on the shape of your ears. They are also IPX4 sweat and water-resistant.
These wireless earphones have better battery life than AirPods Pro, offering extended listening sessions. They also feature Spatial Audio with dynamic head tracking that places sound around you. Spatial Audio is Apple's version of surround sound, similar to Dolby Atmos. The third-gen AirPods also come with a wireless charging case that can be charged using a wireless charging pad.
The AirPods 3rd-generation are a good deal for the price, and cost less than the AirPods Pro and AirPods Max. However, they do not feature active noise cancelation. If that's a dealbreaker for you, there are AirPods Max and AirPods Pro deals mentioned above.
We'll note that stock keeps running out, so you may need to check back a few times in order to catch them after inventory has been replenished. Also, make sure you're aware that there are two different cases. The current deal covers the version with the Lightning charging case, not the wireless charging case.
It's also important to keep your eye on 1st-gen AirPods Pro deals now that the new 2nd-gen model is out. There's a good chance you can pick up a pair for close to the same price as the AirPods 3. It really depends on what kind of features you're looking for when it comes to AirPods.
If you want to go with the best option, the AirPods Pro is by far the more popular choice. You won't pay much more, thanks to all the deals out there. But you'll get better sound quality, a newer chip, active noise cancelling technology, and more. Our recommendation is to scroll back up and check out the current crop of AirPods Pro deals rather than purchasing a pair of AirPods 3.
Best cheap AirPods Max deals and sales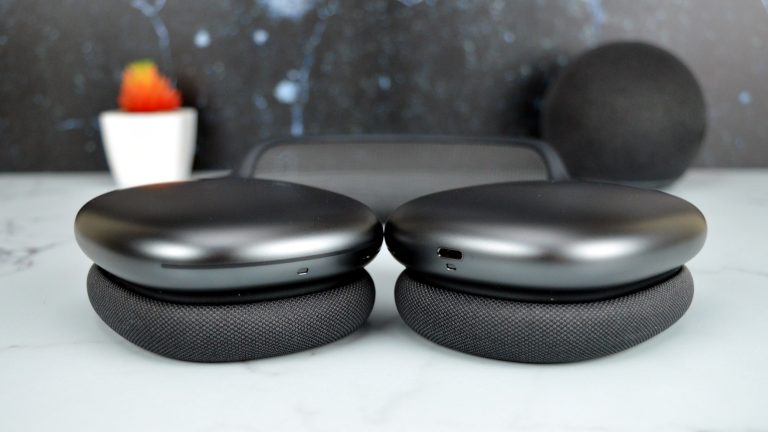 Apple released the AirPods Max in December 2021. They are the first over-ear headphones from Apple. AirPods Max are also the most expensive headphones from Apple with a starting price of $549.
If you read our AirPods Max review, however, you'll see why they might be worth that hefty price tag for many people.
The AirPods Max headphones feature a unique design with a breathable knit mesh headband and a stainless steel frame with memory foam ear cushions for maximum comfort. Other features include active noise cancellation and up to 20 hours of battery life.
Active noise cancellation allows you to block outside noise for a more immersive listening experience. You can also activate transparency mode like other AirPods to tune into conversations around you without having to remove your headphones.
The Apple AirPods Max also offers spatial audio with dynamic head tracking, and the headphones come in various colors including space gray, silver, sky blue, green, and pink.
Best of all, there are some fantastic AirPods Max deals going right now that will save you up to $50. Even with the discount though, they're still more expensive than rival noise cancelling headphones from the likes of Bose and Sony. What's more, there are several Bose headphones deals and Sony headphones deals available right now to save you even more money.
Discounted Apple wireless charging case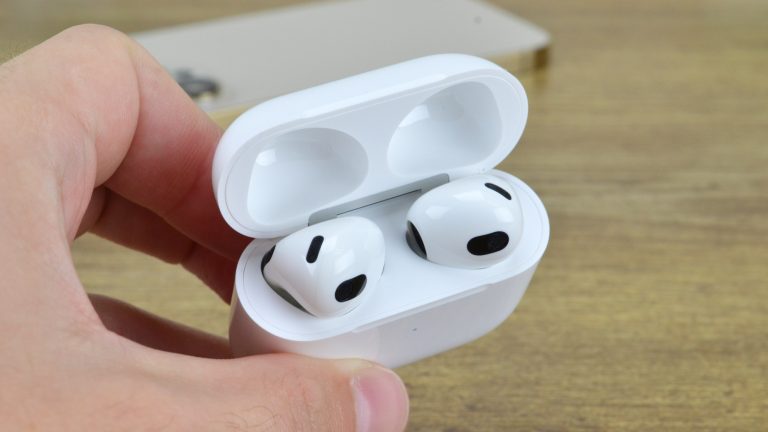 Using the AirPods wireless charging case, charging is as simple as placing your AirPods in the case and laying it on a Qi-compatible charging pad.
The case has an LED indicator on the front that lets you know that your AirPods are charging and you can charge the case using the lightning port when a charging mat is unavailable. All you need to do is to plug in a lightning cable.
You can use the charging case to recharge your earbuds multiple times when their batteries get drained while you're not at a charger. Extend your listening time even without a charging mat or power cable. The Wireless Charging Case works with AirPods (1st and 2nd generation).
Apple charges $79 for this case, but it's discounted on Amazon right now.
Carriers that offer AirPods deals
Verizon currently is the only wireless carrier right now with a discount on the brand-new AirPods Pro 2. You can currently save $50 and pick up a pair for $199.99. If you miss that sale, Amazon also has AirPods Pro 2nd-Gen on sale at the same price.
Anyone searching for a different AirPods model should check the retailers below, which all currently have better deals than carriers.
If you don't mind the previous-generation model, AirPods Pro 1st-Gen are on sale at Walmart. That happens to be the lowest price ever for Apple's first AirPods Pro model, so you really can't go wrong with this deal.
You can also pick up regular AirPods on sale the lowest price of the year so far for Apple's entry-level AirPods. The problem, however, is that they keep selling out so you'll need to hurry if you have any chance of finding them in stock. This deal is so popular that they keep selling out.
If you want to save even more, there are some other deals that you'll definitely want to check out. We covered them all above, but we'll run through them again.
If you miss Apple's AirPods 2 on sale since they keep going out of stock, there's a different deal you can still take advantage of. Another option is to pick up Geek Squad Certified Refurbished AirPods 2. They have Best Buy's guarantee, so this is also a great deal.
You can also pick up Geek Squad Certified Refurbished AirPods Pro on sale if and when Walmart sells out of discounted AirPods Pro.
Every AirPods model all the way up to AirPods Max is premium, and they're packed full of features in a high-quality product. Our expert team has tested every single pair of AirPods covered in this article, and you can read our individual reviews for each item to learn all about them.
And if you're looking for more than just headphones, you can read our roundup of the best Apple deals and also our best Apple Watch deals guide.
This roundup covers all the best AirPods deals for the month, and is updated frequently.
FAQ
Where can I buy AirPods for a cheap price?
You can get the best deals on AirPods from retailers like Amazon, Costco, and Walmart. Big sales events like Black Friday and Prime Day also offer some of the lowest prices you can get from AirPods.
How did you pick the best AirPods deals?
We have been covering AirPods deals since AirPods launched way back in 2016! Monitoring price changes and offers daily, we can spot the best pricing!
When are the best AirPods deals?
Typically, you can get AirPods deals at the best prices on particular days of the year. Big sales events like Prime Day, Black Friday, and Cyber Monday are great times to shop for AirPods. There are also lots of other sales throughout the year that offer decent discounts on AirPods.
Will there be new AirPods in 2022?
Apple released a new addition to the AirPods line in the second half of 2022. The AirPods Pro 2nd Gen bring a new design, innovative Lossless support, and fitness sensors for the first time.
Can you get a discount on AirPods Pros?
Yes, a lot of retailers give discounts on AirPods Pro headphones. We have several articles covering the best deals you can get on Apple devices.
What are the cheapest AirPods?
The second-generation AirPods (2019) are an excellent choice for most Apple fans. They're the best cheap AirPods you can get. Connection to your Apple devices is rapid and seamless because the earbuds use Apple's H1 chip.
They also feature hands-free Siri. Instead of having to tap out your requests on the AirPod stems, you can simply say 'Hey Siri' to launch the digital assistant.