Bowers & Wilkins Pi7 S2 earbuds are the latest flagship earphones from one of the top personal audio brands out there. These sleek in-ear headphones offer phenomenal sound quality, including teeth-rattling bass that has no business coming out of compact little earbuds like these. Unfortunately, however, they also come with an astronomically high price tag.
With a price tag of $399, Bowers & Wilkins Pi7 S2 earbuds are difficult to rationalize when premium earbuds from Sony, Bose, and Apple cost so much less. Right now, however, Amazon is offering an extremely rare discount that slashes them to $329, which is a new all-time low price.
The most important thing to note here is that this is a Prime Day deal on Amazon, and Prime Day is now over. With that in mind, this deal should theoretically be over as well.
I'm not sure if it's set to last until the end of the week, or if it's just a mistake and it was already supposed to have ended. Whatever the case, you should definitely take advantage now, while you still can.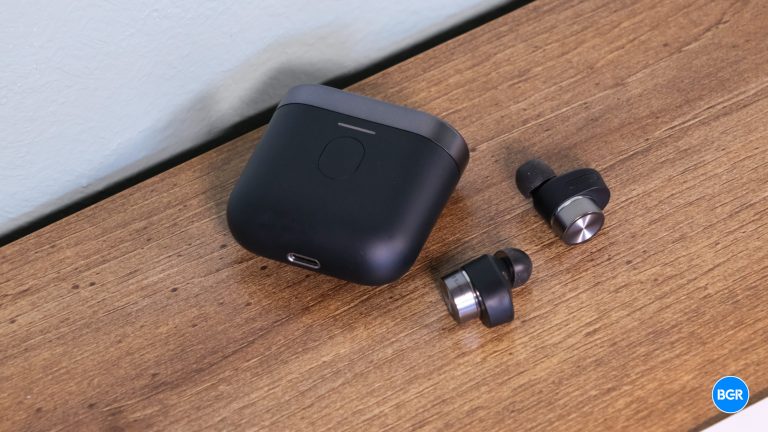 Apple's AirPods Pro 2 are undoubtedly the most popular ANC earbuds I cover here at BGR Deals. They go on sale quite often, which certainly helps with their popularity. As a matter of fact, they're currently on sale for $199 instead of $249. That's Amazon's best price of 2023, so it's a great time to pick up a pair.
I have AirPods Pro 2 myself, and I use them quite often. The active noise cancelling feature is a clear highlight, and I also love how deeply they integrate with my other Apple devices. I can't even remember the last time I took a call or jumped on a Zoom without my AirPods Pro.
But when I want to use my earphones to listen to music, I reach for a different pair of earbuds 100% of the time.
Bowers & Wilkins Pi7 S2 earbuds vs. AirPods Pro
To put it bluntly, AirPods Pro 2 have pretty poor overall sound quality, at least to my ear. Apple's flagship earbuds sound tinny and hollow to me, with barely any bass response. The clarity is great, and as I said earlier, Apple's ANC tech is quite impressive. But that's not my top priority when I'm listening to music.
Instead, I prefer the Bowers & Wilkins Pi7 S2 earbuds. They're the best-sounding true wireless earbuds I've ever tested, and they're on sale today with a rare discount.
For me, Bowers & Wilkins Pi7 S2 earbuds are all about sound quality. Yes, they offer a bunch of great features like touch control and impressive battery life. You'll get up to 5 hours of listening time per charge, plus another 16 hours from the battery case. The case also offers audio retransmission, which is something you won't get with any rival earbuds.
But the star of the show is the high-fidelity audio that beats all the other earbuds I've tried. If you like a bass-heavy audio profile, which I definitely do, these are by far the best earbuds in the business.
The Pi7 S2 earphones feature 9.2mm dual hybrid drivers with individual amplifiers. They also offer a true 24-bit connection and Qualcomm aptX Adaptive Technology. I've tried every pair of premium cord-free earbuds out there, and these offer the best overall sound quality for people who prioritize bass response.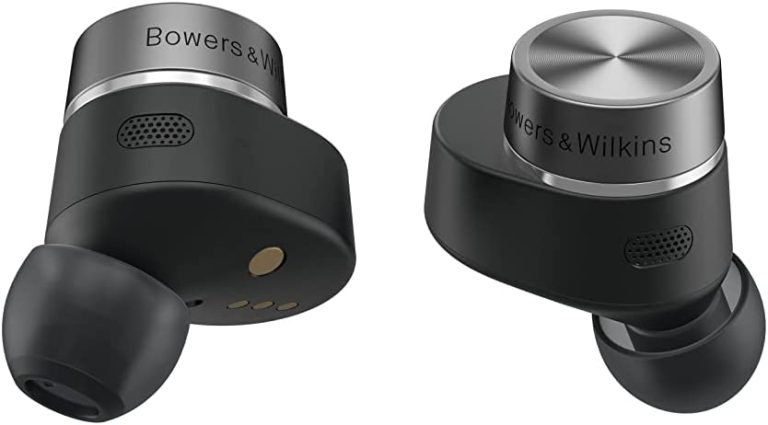 There are a few downsides as well, but they're definitely not deal-breakers. For me, the biggest one is that the included wireless charging case feels so cheap and plasticky. It's not a big deal, but I expect more from $399 earbuds. Heck, M&W earbuds come with a case made of stainless steel or carbon fiber.
The other main drawback to note is the ANC on Bowers & Wilkins' earbuds. If I'm being honest, ANC is lackluster in general on true wireless earbuds. Even on class leaders like the earphones from Sony and Bose, the "noise cancelling" feature doesn't actually cancel any noise, it just dulls it.
Pi7 S2 earbuds dull the surrounding noise a bit less than rival earbuds from Apple, Bose, and Sony. For me, however, sound quality is much more important.
As I said before, Bowers & Wilkins Pi7 S2 earbuds are by far the best-sounding premium ANC earphones I've ever tested. But they're also the most expensive, with a $399 price tag.
That's why Amazon's current sale is such a terrific opportunity. If you miss this deal, there's a good chance you won't find them on sale again for a very long time. Do yourself a favor and save 18% while you can.
Sony WF-1000XM5 also crush AirPods Pro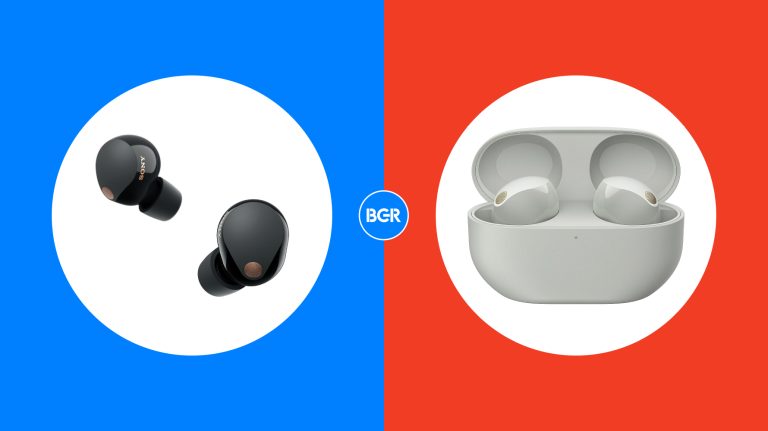 If you're not interested in Bowers & Wilkins Pi7 S2 earbuds and you're looking for another good option that blows Apple's AirPods Pro out of the water, look no further. Sony WF-1000XM5 wireless noise cancelling earbuds are by far the best all-around ANC earphones on the market, and they cost even less than Pi7 S2.
If you prioritize bass as much as I do, the Bowers & Wilkins earbuds are as good as it gets. I've tried every premium pair of earbuds, so I would know. But when it comes to overall sound quality, the Sony WF-1000XM5 buds are far superior. And Sony's noise cancelling performance is on an entirely different level.
Sony Sony WF-1000XM5 are still very new, so they haven't had any discounts yet, as of the time of this writing. But at $298, they cost less at full retail than Bowers & Wilkins Pi7 S2 earbuds do, even when they're on sale at a discount.