The AirPods Pro are considered by many to be among the best wireless earbuds out there, thanks to their excellent fit, high-end tech features, and more. Now, however, Apple has finally unveiled a second generation of the AirPods Pro — and they build on the original earbuds in a number of meaningful ways.
Interested in learning more about the second-generation AirPods Pro? Here's everything you need to know about the best Apple-built earbuds yet.
New AirPods Pro price and release date
The second-generation AirPods Pro headphones will come at $249. they're now available for pre-order, with full availability on September 23. You can pre-order the new AirPods Pro earbuds for yourself using the links below:
New AirPods Pro design
Despite some rumors, the second-generation earbuds didn't end up changing in design — instead retaining the overall design of the original AirPods Pro. That's not necessarily a huge issue, however, some were hoping that the earbuds would offer a new stemless design.
Alas, you'll still get a stem, with the same squeeze controls, and so on. The stem, however, is a little more functional. Now it features a touch sensor that can be used to change the volume of the audio that you're listening to. We'll have to wait and see just how sensitive or useful that feature ends up being.
New AirPods Pro features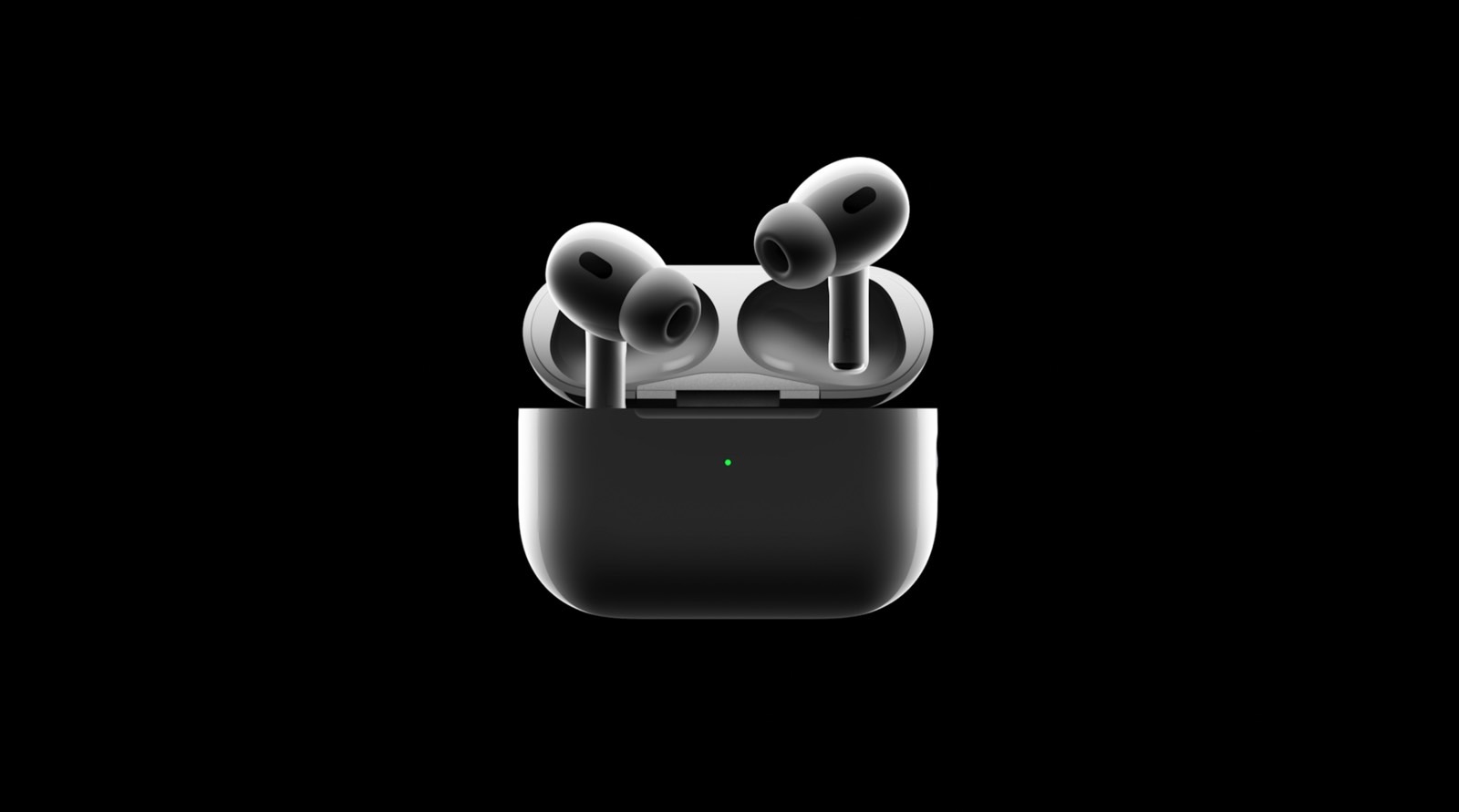 The new AirPods Pro earbuds offer Apple's new H2 chip, which is built for more advanced features compared to the original H1 chip. The H2 chip has new high-bandwidth connectivity, and allows for better noise cancelation and better transparency mode. In fact, Apple says that the earbuds can offer up to 2x the noise cancelation compared to the original AirPods Pro earbuds.
There are new audio features on offer too. According to Apple, the new AirPods Pro offer new low distortion drivers and a custom amplifier that should help make for a better audio experience. We'll have to wait and see just how much better the audio is on the earbuds.
The charging case has a speaker of its own now. This speaker is used in conjunction with the Find My app, allowing you to more easily find the case when you lose it. The case offers advanced Find My support too — like AirTags.
Last but not least, the new AirPods Pro earbuds boast support for better charging, Not only can you charge them with a Lightning cable and Qi wireless charger, but you can also now charge them with an Apple Watch charger.