In terms of what everyone around the world is bingeing on Netflix this week, based on the streamer's just-updated weekly Top 10 list, the immediate highlight that jumps out at you from the latest data involves the fan-favorite show that's at #1 this week.
Ginny & Georgia's newly-released second season racked up just shy of 88 million hours viewed around the world last week, meaning across Netflix's entire global user base. This week, the show pulled in enough viewership once again to remain at #1 — racking up 55.6 million hours viewed. What's more, this has proven to be such a hit franchise for the streaming giant that the release of Season 2 has also pulled Ginny & Georgia Season 1 back into the global Top 10 (where it's remained for four weeks now).
Netflix Top 10 (January 23-January 29)
Starting with Ginny & Georgia Season 2, here are the top 10 Netflix shows in the world at the moment:
Ginny & Georgia: Season 2 — 87.4 million hours viewed
Wednesday: Season 1 — 35.8 million hours viewed
Ginny & Georgia: Season 1 — 31.1 million hours viewed
That '90s Show: Season 1 — 26.2 million hours viewed
Vikings: Valhalla: Season 2 — 25.1 million hours viewed
Lockwood & Co.: Season 1 — 25.1 million hours viewed
New Amsterdam: Season 1 — 14.3 million hours viewed
Bling Empire: New York: Season 1 — 14.2 million hours viewed
Bake Squad: Season 2 — 13 million hours viewed
Kaleidoscope — 12.1 million hours viewed
These figures are drawn from Netflix's latest weekly Top 10 data just released on Tuesday, which shows that fans around the world also helped Ginny & Georgia's first season earn a little more than 31 million hours viewed this week in tandem with keeping the new season on top.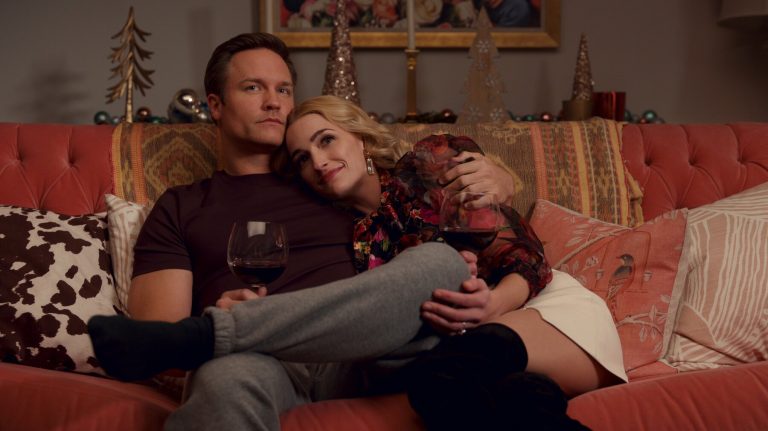 #1 this week on Netflix: Ginny & Georgia Season 2
Netflix's latest TV-focused Top 10 list, by the way, is one of four global charts that the streamer updates each week. And as for the #1 show in the world right now, there's some important additional context to be aware of:
For one thing, Season 2 of the Ginny & Georgia series is currently a Top 10 Netflix show in a whopping 75 countries. As of the time of this writing, the show's Rotten Tomatoes performance also includes a 76% audience score and a 64% critics' score.
"How do you live with the knowledge that your mother is a murderer?" reads Netflix's synopsis for the 10-episode Season 2. "That's what Ginny is going to have to figure out.
"Burdened with the new understanding that Kenny — her step-dad — didn't die of natural causes, now Ginny must deal with the fact that Georgia not only killed, she killed to protect Ginny. Georgia on the other hand would much prefer that the past be left in the past, after all, she's got a wedding to plan! But the funny thing about Georgia's past is that it never stays buried for long."
Ginny & Georgia — which stars Antonia Gentry and Brianne Howey in the title roles, respectively — debuted on Netflix back in February of 2021. To get a sense of just how big this show has always been for the streaming giant, more than 52 million households watched Season 1 during its first 28 days of availability. That figure, of course, is much larger now, no doubt to the satisfaction of series creator Sarah Lampert.
#2 on Netflix this week: Wednesday Season 2
As for what other shows are currently trending on the streamer, this week marks the 10th week that Netflix's Addams Family spinoff Wednesday has appeared at or near the top of the latest list of top-performing Netflix releases. The show starring Jenna Ortega is currently #2 in the world on Netflix, and it's also a Top 10 Netflix show in 80 countries around the world right now.
For now, Ginny & Georgia is the Netflix flavor of the moment that everyone can't get enough of, but it's only a matter of time before Wednesday is back on top again.
Just a few weeks ago, Netflix finally made official what everyone had been hoping to hear — that the hit series will definitely be returning for a Season 2. What we don't yet know is when. However, among the things that we do know:
Wednesday is currently the #2 biggest Netflix series of all time. That's according to Netflix's ongoing Top 10 data, separate from the weekly chart above, which shows that Wednesday racked up more than 1.2 billion hours during its first month of streaming availability. The only season of TV to outperform it? Stranger Things 4, but just barely — it pulled in a little more than 1.3 billion hours over its first month.