In terms of what everyone around the world is bingeing on Netflix this week, based on the streamer's just-updated weekly Top 10 list, it's no contest:
This is Wednesday Addams' world, and we're all just living in it.
Tim Burton's reimagining of the Addams Family story — expanding it to bring teenage Wednesday herself front and center — has clearly hooked millions of Netflix subscribers around the world, based on viewership figures from the company. From Jenna Ortega's darkly charming portrayal of Wednesday to the Very Burton story and aesthetic, the inherent nostalgia, and so much more, it's easy to see why the new 8-episode series racked up more than 341 million hours of viewing time globally over the past week.
Netflix Top 10 (November 21-November 27)
That's according to Netflix's latest weekly Top 10 data just released on Tuesday, which shows that subscribers around the world watched so much Wednesday that it rocketed the show all the way to #1 for the 7-day period that ended on November 27.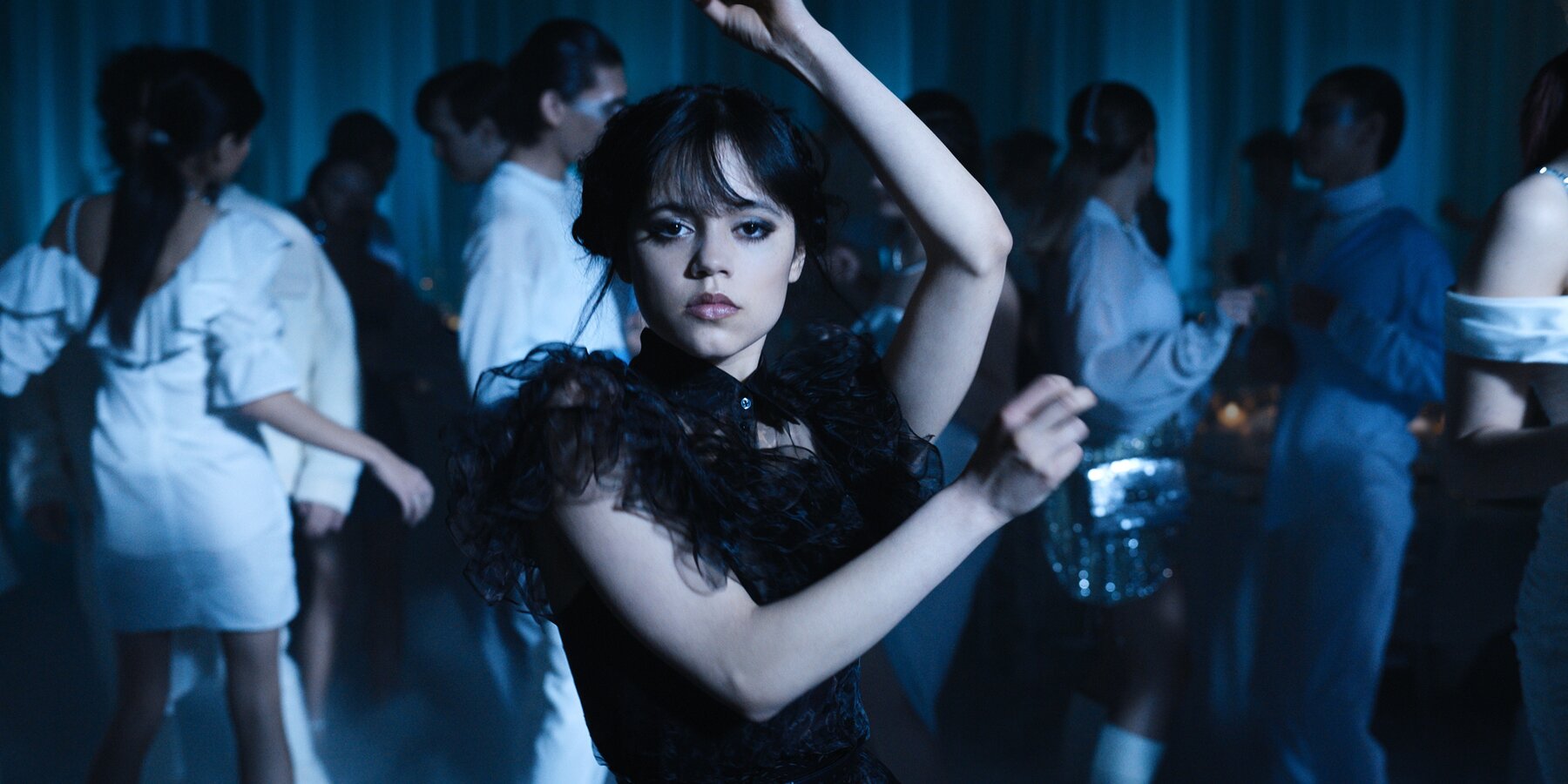 Netflix's latest TV-focused Top 10 list, by the way, is one of four global charts that the streamer updates each week. There's also some important additional context about Wednesday's #1 showing this week to be aware of. For one thing, the show is currently a Top 10 Netflix show in a whopping 93 countries. As of the time of this writing, the show's Rotten Tomatoes performance also includes an 88% audience score and a 70% critics' score.
What's also important to point out is that, while the new Top 10 data encompasses a week's worth of streaming activity, Wednesday wasn't even available for that full week. The show pulled in more than 341 million hours of viewing time based on only five days of streaming availability within the latest Top 10 weekly window (it debuted on November 23).
---
And all of that comes as no surprise. Ortega as the solemn, pigtailed, and death-obsessed teen who delivers brutal one-liners with effortless efficiency, is very much the foundation upon which the success of the series rests. And she's a fantastic enough character, delivering quips like "I don't bury hatchets; I sharpen them" with such gusto that you don't even need to have any prior appreciation of the Addams Family franchise to be a fan here.
The Internet, for that matter, certainly loves Ortega, too. In fact, her kooky performance on the dance floor during the Nevermore Academy school dance in episode four of the show is all over TikTok, as creators try to copy her moves (which she performed to the tune of "Goo Goo Muck" from The Cramps).
#2 on Netflix this week: 1899

As for what other shows are currently trending on the streamer, meanwhile, there was never any question that this next title was going to utterly dominate Netflix's Top 10 list in the days and weeks immediately post-release. It's from the same makers of the cult-favorite Netflix series Dark, for one thing, which has always had a super-passionate following.
The new show is 1899 — which racked up almost 88 million hours viewed globally this week following the premiere this month of the 8-episode first season, which Netflix describes as follows:
A migrant steamship heads west to leave the old continent. The passengers, a mixed bag of European origins, united by their hopes and dreams for the new century and their future abroad. But their journey takes an unexpected turn when they discover another migrant ship adrift on open sea. What they will find on board, will turn their passage to the promised land into a horrifying nightmare.

1899 first begins with a very familiar kind of story. Onboard the migrant ship leaving the old world of Europe are people from all walks of life and from different social, economic, and even national origins. The one thing that unites them: Their desire for a better future and a better life.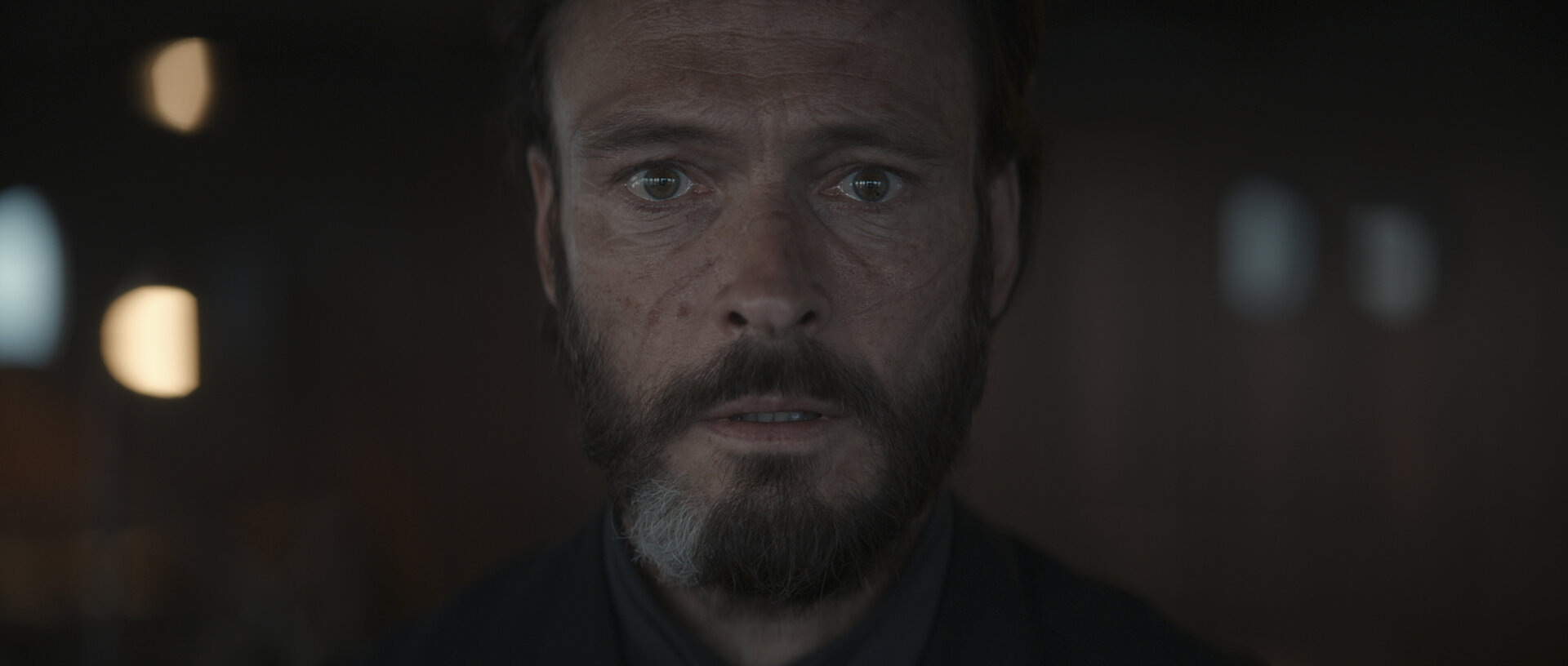 The backstory: 1899 uses that simple beginning, though, as a jumping-off point for what turns into a deeply unsettling puzzle box of a Netflix series.
The original ship comes across another migrant ship adrift at sea — the Prometheus, which had been presumed lost. And while we can't say much more than that without spoiling things, suffice it to say that what the original passengers discover turns their journey into an all-out nightmare.
"Episode 7 of #1899Netflix and I'm freaking out," one fan of the show posted this week on Twitter. "No spoilers but holy mindf-ck."
---
The biggest shows on Netflix around the world
Meantime, in addition to Wednesday and 1899, here's a look at the rest of the most-watched Netflix series on the streamer this week, globally.
Wednesday: Season 1 — 341.2 million hours viewed
1899: Season 1 — 87.8 million hours viewed
The Crown: Season 5 — 42.3 million hours viewed
Dead to Me: Season 3 — 33.3 million hours viewed
Manifest: Season 4 — 21.6 million hours viewed
Manifest: Season 1 — 15 million hours viewed
Pepsi, Where's My Jet? — 14.1 million hours viewed
Manifest: Season 3 — 12.2 million hours viewed
Warrior Nun: Season 2 — 11.9 million hours viewed
Dead to Me: Season 1 — 11.9 million hours viewed
---
More Netflix coverage: New on Netflix: Movies and shows to stream this month (December 2022)