macOS 14 Sonoma is Apple's newest operating system for its Mac models. After tightening the integration between Mac and iPad with Stage Manager and the Freeform app with macOS 13 Ventura, here's what we know about the company's new version of macOS.
What will Apple call macOS 14?
During the WWDC 2023 keynote, Apple announced that macOS 14 would be called Sonoma. This is a historic city in northern California at the heart of the renowned Sonoma Valley winemaking region. For this operating system, Apple invites users to "come for the power and stay for the fun."
Features
Unlike other years, macOS Sonoma focuses on more Mac functions rather than integration between Mac and iPad. This operating system improves video call experiences and boosts gaming performance. Here are its top features.
Video conferencing
Presenter Overlay keeps you part of the conversation when sharing your screen on a video call. You can choose between two overlays, large and small. While the large overlay keeps the spotlighting you, with your screen framed next to you on a separate layer, the small option puts you on a small bubble floating on the presentation.
During FaceTime or video conferencing calls, you can react with your hands. This feature adds a reaction that fills the camera frame with fun 3D augmented reality effects like hears, confetti, fireworks, and more.
There's even a new screen-sharing picker that lets you share an app or even multiple apps when on a video call, and with your Studio Display or iPhone as a camera, you can adjust the frame with zoom and pan controls or use Recenter to automatically place yourself in the center of the frame in a call.
Gaming
macOS Sonoma adds Game Mode, which automatically gives games top priority on the CPU and GPU of your Mac, lowering usage for background tasks while dramatically reducing latency with wireless accessories.
Screen Savers and widgets on desktop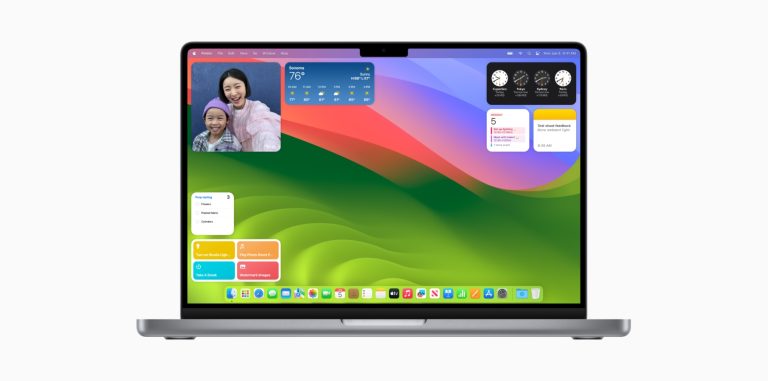 macOS Sonoma brings new slow-motion screen savers of "breathtaking" locations from around the world. When you log in, they seamlessly become your desktop wallpaper. During the beta phase, Apple added several Apple TV screensavers for this operating system, which can also be used as wallpapers. In addition, you can finally place widgets on your desktop from your widget gallery.
These widgets are interactive, and with Continuity, you can add your iPhone widgets to your desktop without having to install the corresponding apps on your Mac.
Besides that, when you open an app or window or use Stage Manager, widgets fade into the background so you can concentrate on the task.
Safari and Passwords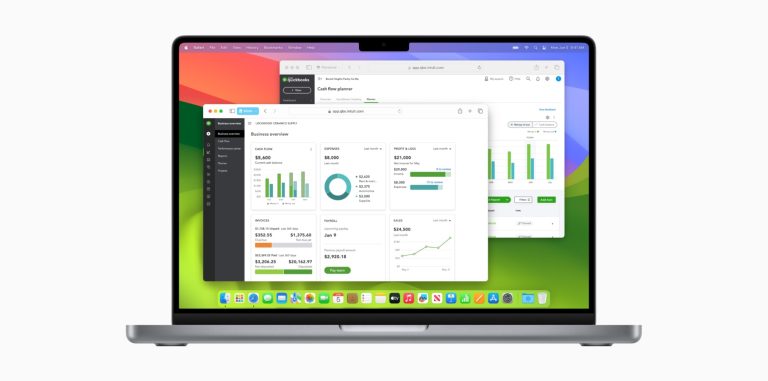 Safari has lots of new features. Now, you can create a profile to keep your browsing, history, extensions, Tab Groups, cookies, and favorites separated for topics like Work and Personal.
Apple says Search in Safari with macOS Sonoma is also more responsive and shows easier-to-read and more relevant suggestions. Another feature is web apps that come to your dock. You can launch a web app to get an app-like experience with a simplified toolbar.
Apple is also enhancing private browsing by letting you lock your private browsing windows when you're not using them. It completely blocks known trackers from loading on pages and removes tracking added to URLs as you browse. This feature is also available for iOS 17.
For Passwords, Apple now lets you share a set of passwords with your trusted contacts. You can create a group and choose a set of accounts to share. Passwords stay up to date for everyone in the group, and you can remove someone at any time.
PDF and Notes
In addition, macOS Sonoma improves enhanced AutoFill for PDF. The system picks saved information from Contacts to fill out a PDF or scanned document faster.
You can also view a full-width PDF right in Notes and click between pages. You can even keep more than one PDF in the same note for easy access to related documents. Lastly, you can start a document in Notes and finish in Pages by clicking the Share button. The same is worth it for iPadOS 17.
Exclusive features to Apple Silicon Macs
Although macOS Sonoma is compatible with several Intel Macs, some features are exclusive to Apple Silicon computers. Here they are:
Presenter Overlay: On a videoconferencing call, macOS Sonoma has a new Presenter Overlay feature that keeps you part of the conversation when sharing your screen. You can choose from two overlays, large and small. The large overlay keeps the spotlight on you, with your screen framed next to you on a separate layer. You can move, walk, and talk in front of your content.
React with your hands: On a FaceTime call, you can add reactions that fill the camera frame with fun 3D AR effects like hearts, confetti, fireworks, and more. You can also share a reaction with just a hand gesture as well. This feature works with the built-in camera of Apple Silicon Macs or any Mac with the Continuity Camera feature on an iPhone 12.
Accessibility: Personal Voice helps users with speech loss create a voice that sounds like them, then use it with Live Speech to communicate in FaceTime calls and in-person conversations. Made for iPhone, hearing devices can now pair directly with Mac, so users with hearing disabilities can take calls and have conversations more conveniently.
Game Mode: Game Mode automatically gives games top priority on the CPU and GPU of your Apple Silicon with macOS Sonoma, lowering usage for background tasks. And it dramatically reduces latency with wireless accessories, like AirPods and your favorite controllers.
Siri: With macOS Sonoma, Apple Silicon Mac users don't need to say "Hey Siri" anymore, as the personal assistant is now triggered by only Siri.
New emojis are coming at a later date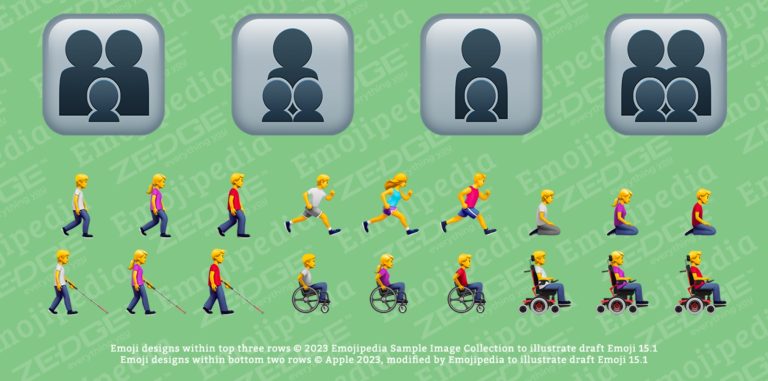 Every major macOS update always offers new emojis. With iOS 16.4, Apple released 20+ emojis. Now, Unicode has previewed the 100+ new emojis that could land with macOS Sonoma later next year. According to an Emojipedia blog post, there are a total of 108 new emojis when you include skin tone modifiers and gender variants that could be available with Unicode's Emoji 15.1 update.
The draft list includes a Lime, a head shaking vertically, a phoenix bird (Moltres, for Pokémon fans), and four new gender-neutral family emojis intended to be represented via silhouettes. ll of these figures will be sent for approval this September.
macOS Sonoma release date
macOS Sonoma is available since September 26, 2023. It was unveiled during the WWDC 2023 keynote, and developers and public beta testers can take advantage of upcoming features. Apple announced this system release date after the iPhone 15 event.
Can I try the macOS Sonoma beta now?
If you are a developer, you can download macOS Sonoma beta. Here's how to do it:
After enrolling in the developer beta, go to Settings;
Open General and select Software Update
Click on Beta updates and switch from macOS Ventura Developer Beta to macOS Sonoma Developer beta
Here's how to download macOS Sonoma public beta
As of July 12, Mac users can enroll in the Apple Beta Software Program to test macOS Sonoma's newest features. Unlike other years, you just have to log into the program with your Apple ID, agree with the terms and conditions, and follow these steps:
Go to Settings on your Mac;
Open General and select Software Update;
Click on Beta updates and check macOS Sonoma Public Beta.
Compatible Mac models with macOS Sonoma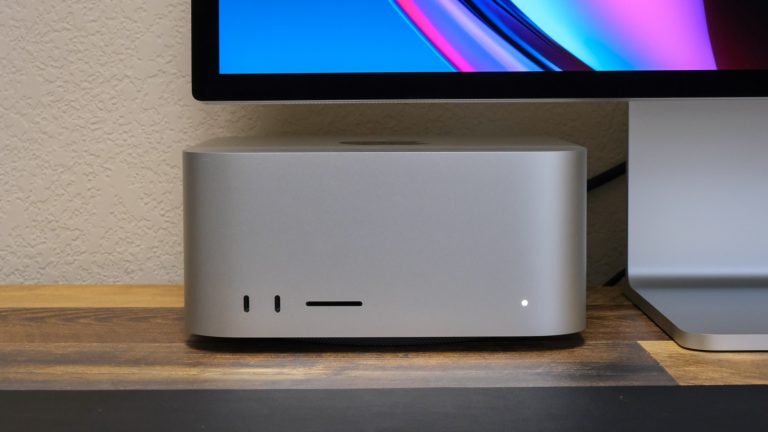 . Here are the Macs that will support macOS 14 Sonoma:
2019 iMac and later
2017 iMac Pro
2018 MacBook Air and later
2018 MacBook Pro and later
2019 Mac Pro and later
2018 Mac mini and later
2022 Mac Studio and later
Review
BGR made an in-depth review of macOS Sonoma. This update is not as impressive as Big Sur or High Sierra, which means you get new features but also old bugs. Here's a quote of the analysis:
Personally, macOS Sonoma felt a bit slow in the first few days I started using the first RC version, and then everything became smooth again. If you use specific software for your tasks, double-check before updating, as you're not missing a lot if you stay in the most stable version of macOS Ventura.