The WWDC 2023 keynote is now over and the announcements are in. Apple unveiled updates to all its current operating systems, including the new visionOS operating system. In addition, the company has announced several new Macs and the Vision Pro headset.
The WWDC 2023 keynote took place at Apple Park in Cupertino, California. The hybrid event had developers and people from the media attending the event in person. Here are all the announcements Apple made during the WWDC 2023 keynote.
WWDC 2023 announcements
15-inch MacBook Air
Apple unveiled the 15-inch MacBook Air at $1,299. This device uses the M2 chip, which, according to Apple, offers an 18% faster CPU and 35% faster GPU than its predecessor. In the base model, you'll get an 8-core CPU and 8-core GPU, but you can upgrade to get a 10-core GPU instead, in case you want a slight performance boost in the graphics department. The base model also has 8GB of RAM, but you can upgrade to up to 24GB. It grantess up to 18 hours of battery life.
Mac Studio with M2 Max and M2 Ultra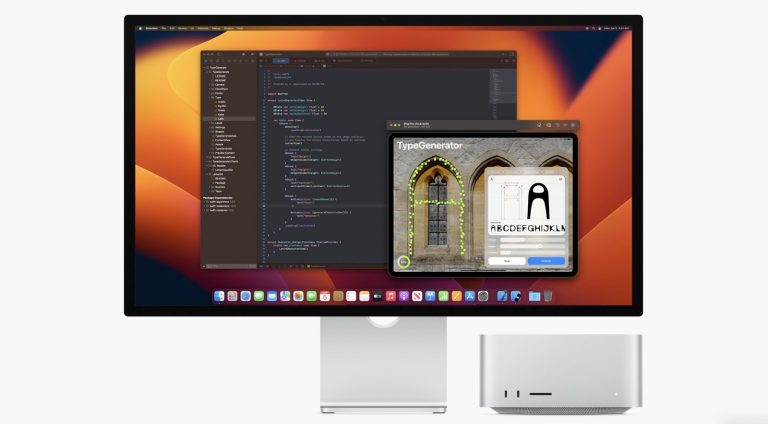 The Mac Studio with M2 Max features two USB-C ports on the front, while the Mac Studio with M2 Ultra has two Thunderbolt 4 ports. Apple also put an SD card slot on the front of the machine. There is a wide range of ports on the back of the device as well: 4x Thunderbolt 4 ports, 2x USB-A ports, a 10Gb Ethernet port, an HDMI port, and an audio jack.
The M2 Max offers a 12-core CPU and 30-core GPU with support for up to 96GB of RAM, 25% faster than M1 Max. M2 Ultra, on the other hand, doubles these specs with a 24-core CPU, 60-core GPU, and up to 192GB of RAM. It can handle 22 streams of 8K resolution.
Mac Studio starts at $1,999 for the M2 Max model and $3,999 for the M2 Ultra model. Orders begin today.
Mac Pro announced with M2 Ultra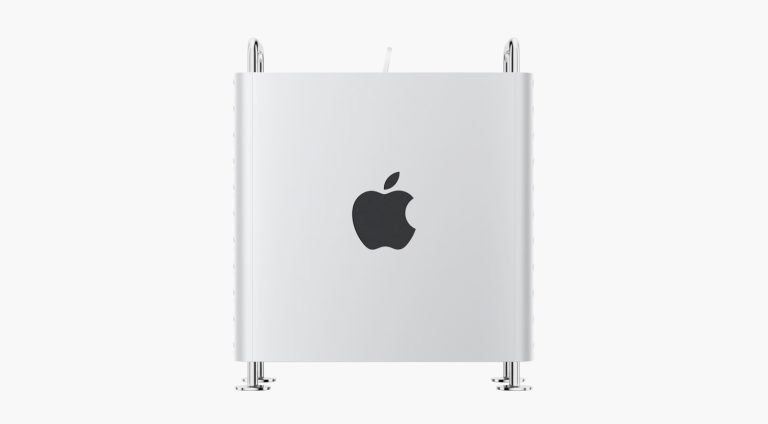 WIth the same design as its antecessor, Apple announced the Mac Pro with the M2 Ultra. It features 8 Thunderbolt ports and 4 PCI slots for expansion. Mac Pro is up to 3x faster than the previous-generation Intel-based model. Featuring up to 192GB of unified memory, Mac Studio with M2 Ultra and Mac Pro have far more memory than the most advanced workstation graphics cards, taking on demanding workloads other systems can't even process. The base model config starts at $6999.
iOS 17 focuses on communication features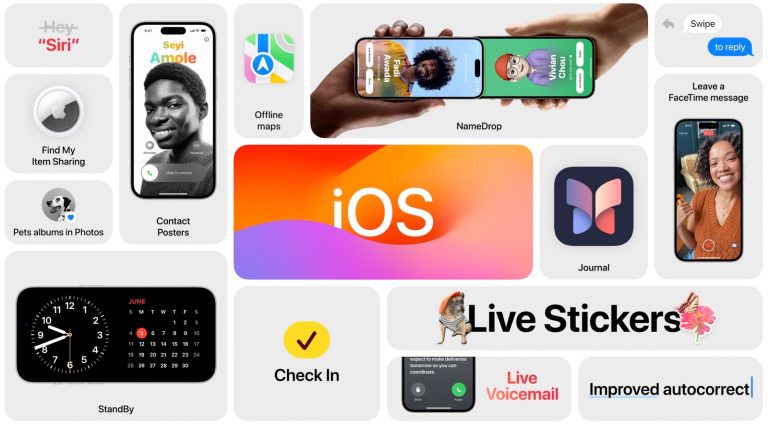 Apple announced iOS 17. This system update focuses on communication features. With Personalized Contact Posters, you can customize contact info, as you can do with the Lock Screen. In addition, Apple brings transcription to voicemails and voice messages on iMessage.
With Check-In, you can follow a friend or family member's trip to school, dentist, or to meet you. If they wait more than they would, Apple lets you check their location, battery status, etc. to make sure the person is OK.
You can learn more about iOS 17 here.
iPadOS 17 looks a lot like iOS 16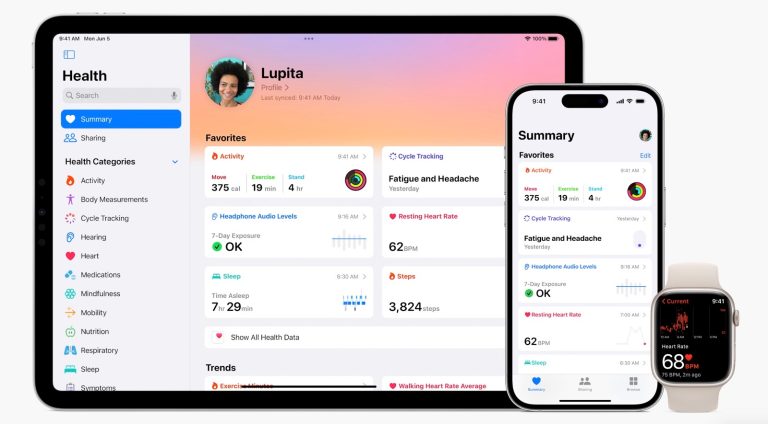 With iPadOS 17, Apple has finally brought that Lock Screen revamp, including Live Activities support. Users also have a better scribble experience, PDF autofill, and iOS 17 features, such as the ability to record a video if someone doesn't take your call. In addition, iPadOS 17 brings the Health app for the first time.
macOS 14 Sonoma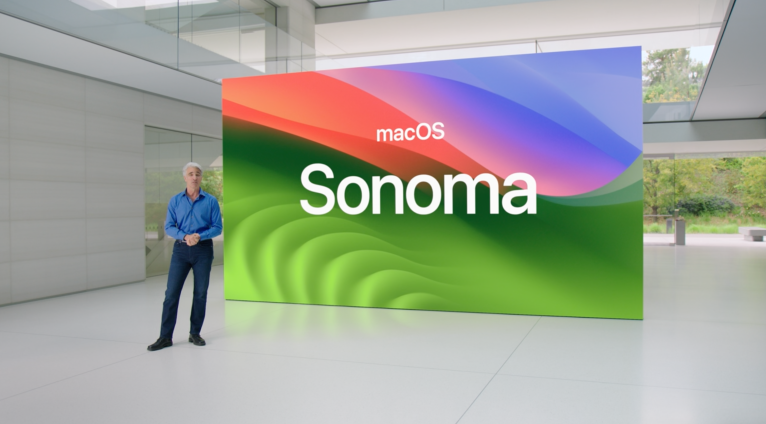 macOS 14 brings new screensavers and widgets for the desktop. The new operating system also focuses on gaming with improved support for PlayStation and Xbox controllers. With a Game Porting Toolkit, developers will be able to bring games to the Mac more easily.
Apple is also improving video meetings with live reactions and other features available for FaceTime, Zoom, and more third-party apps.
Safari brings Locks browser windows, blocks trackers from loading on pages, and removes URL trackers. It's also possible to share password with family members. The browser also adds Profiles, which lets you switch between different profiles, so you have different histories, favorite bars, etc. for each moment of your day.
Everything audio: WWDC 2023 announcements
Adaptive Audio for AirPods: makes it easier to switch between environments, as it blends ANC and Transparency Mode. You can stay present in your environment while background noises are reduced.
Press to mute yourself on a call using AirPods
AirPlay: Your iPhone now learns which AirPlay devices you use the most and predicts where you want to listen to songs or watch a video;
AirPlays in hotels
SharePlay to CarPlay so any passenger can add songs to a playlist
tvOS 17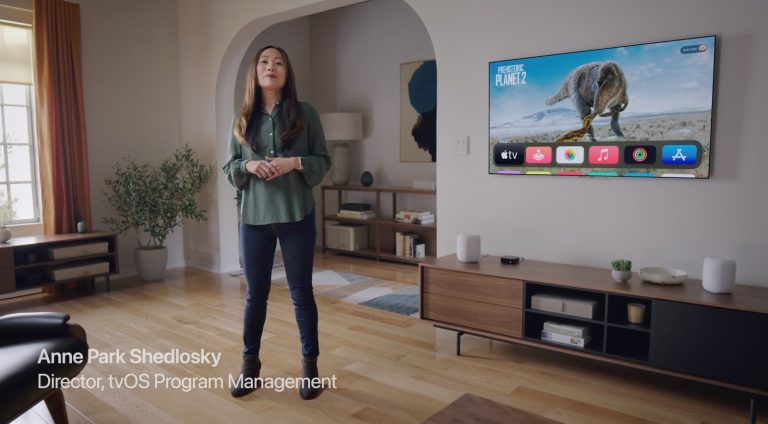 tvOS 17 brings:
A new control center so its easier to switch profiles, check your Home devices, and more.
Siri Remote is now findable via the Find My app
Memories as screensavers
FaceTime app on Apple TV. Wirelessly connects to your iPhone, so you can enjoy SharePlay and more on your TV
watchOS 10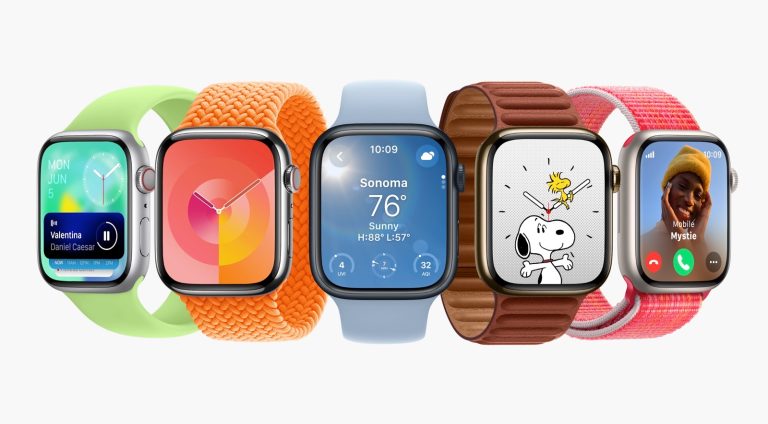 watchOS 10 celebrates the huge milestone by adding several new features:
Revamped Watch Faces to take advantage of larger displays
Spinning the Digital Crown brings widgets that matter to you
watchOS 10 brings redesgined apps, such as Wordclock and Activity
Pallet and Snoop are among the two new Watch Faces
Cycling and Hiking workouts revamped with more information
Topography map on Apple Watch, starting with the US
Apple Vision Pro: one of the most exciting WWDC 2023 announcements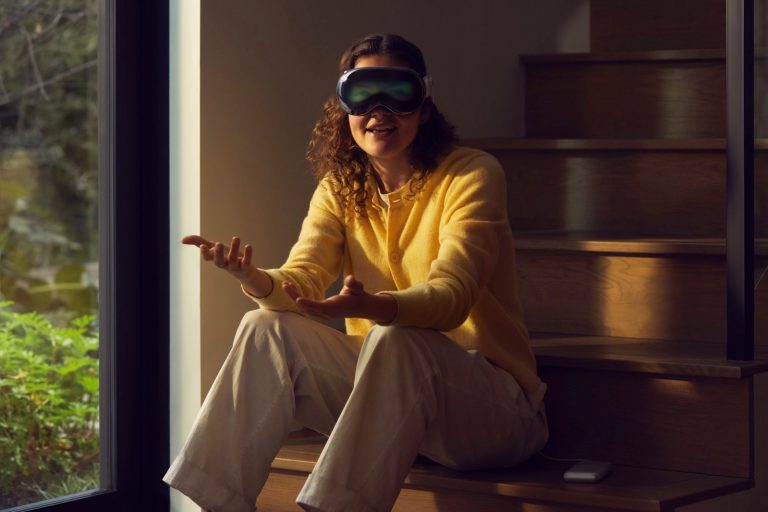 One of the most anticipated announcements was the Apple Vision Pro headset. Tim Cook says it's the first product you look through and not at. This device runs an M2 chip and a new R1 processor designed for real-time sensor processing. It has 12 cameras, five sensors, and six microphones.
It requires an external battery or it need to be plugged all the time. The mixed-reality headset will be able to switch from VR to AR features by spinning an Apple Watch-like Digital Crown. It will show immersive video content, work like an external display for a connected Mac, and even replicate the functions of an iPhone or iPad.
Apple Vision Pro starts at $3,499 and will be available early next year in the US. Apple plans to roll out this device to more regions later.
visionOS is the new Apple operating system
visionOS has a similar iOS-like interface to some of the apps you know and love. Users will be able to pinch their thumb and index finger together to perform an action without holding anything.
It offers XR versions of Safari, Calendar, Contacts, Mail, Messages, Freeform, Photos, and more apps. Apple also focused on video consumption. With up to a 100-inch virtual display, you can enjoy Apple TV Plus content and even Disney Plus shows.