iOS 17 is Apple's newest operating system for its iPhone models. Previewed during the WWDC 2023 keynote, the Cupertino firm focused on three main features: communication, intelligence, and new experiences. Here's everything you need to know about this operating system.
When does iOS 17 come out? September 18
After previewing iOS 17 during the WWDC 2023 keynote on June 5th, Apple released the first beta for developers to try out the upcoming features. On July 12, a public beta was made available to consumers.
After the iPhone 15 event wrapped up, Apple announced that iOS 17 would be available as a free update on September 18.
Features
iOS 17 is full of new features for iPhone users. BGR has compiled the most important ones here.
Phone, Messages, and FaceTime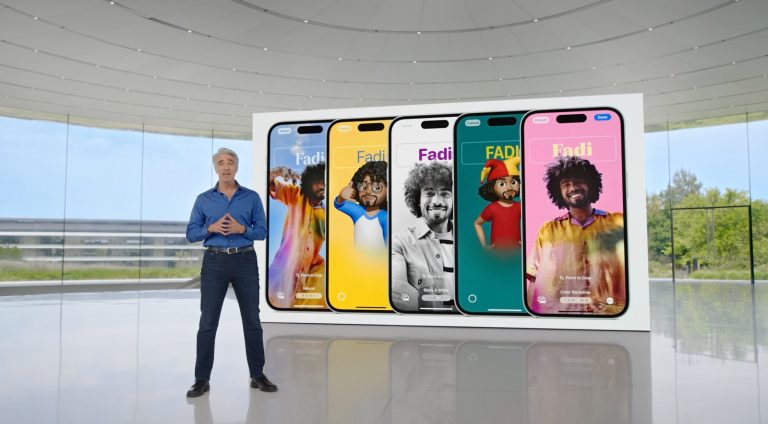 For the first time since iOS 7, Apple revamped the Phone app. It brings personalized Contact Posters, which provide a new way for users to express themselves by customizing how they appear, bringing a completely new look to incoming calls. They can choose treatments for photos or Memoji and eye-catching typography and font colors.
After customizing your contact info, you can share it with NameDrop. It allows users to easily share contact information by simply bringing their iPhones together. This is the same gesture to start SharePlay to listen to music, watch a movie, or play a game.
With Live Voicemail, you can see real-time transcription when someone leaves a voicemail. Calls identified as spam by carriers won't appear as Live Voicemail and will be instantly declined.
For FaceTime, when users call someone who is unavailable, they can share a message in audio or video that can be enjoyed later. In addition, the app adds Reactions such as hearts, balloons, fireworks, and more.
Messages app, for example, lets you create Live Stickers, and a new drawer in the keyboard puts all of a user's stickers in one place for easier access across iOS. An expandable menu can be accessed with a simple tap to display iMessage apps. In addition, a new catch-up arrow indicates where the user last left off in the conversation, and replying inline is as simple as swiping on a text bubble.
Check-In is one of Apple's most important security features ever made
Although this is a Messages feature, Check In deserves its own subheadline. This is an important feature when a user wants to notify a family member or friend that they have made it to their destination safely.
After a user initiates a Check In, their friend or family member will automatically be notified as soon as the user arrives. If they are not making progress toward their destination, useful information will be temporarily shared with the selected contact, such as the device's location, battery level, and cell service status. Any information shared is end-to-end encrypted.
Autocorrection and Dictation are more intelligent than ever
Apple says Autocorrect received a comprehensive update with a transformer language model for word prediction. It also received a refreshed design to better support typing, and sentence-level autocorrections can fix more types of grammatical mistakes.
Users can receive predictive text recommendations inline as they type, so adding entire words or completing sentences is as easy as tapping the space bar, making text entry faster than ever. Dictation also has a new speech recognition model to make it even more accurate.
Siri now understands bilingual queries on your iPhone
During the beta phase of iOS 17, Apple added one of the most interesting features users could have ever asked for Siri: support for bilingual queries starting with select Indic languages.
That said, users can ask questions to Siri by mixing English and Hindi. People can also mix English with Telegu, Punjabi, Kannada, or Marathi.
Apple Music now offers new tweaks
Apple Music has also added a few new things with iOS 17. For example, with this new operating system, Apple Music users will be able to use SharePlay to control the music in the car through CarPlay, so everyone can play their favorite songs and contribute to what's playing.
In addition, animated covers don't appear solely on the artist's album page anymore but also on the music player. After years of this Android-only feature, Apple has added crossfade support between songs on iOS. Crossfade will smoothly transition between tracks, so the music never stops. In addition, you can finally see all the credits in a song.
Later this year, Apple Music on iOS 17 will let users invite friends to join a playlist so anyone can add, reorder, and remove songs. It will also be possible to use emojis to react to the song choices in Now Playing.
StandBy offers glanceable information while the iPhone is charging
StandBy is a new function that gives users a full-screen experience with glanceable information designed to be viewed from a distance when the iPhone is on its side and charging.
With support for Live Activities, Siri, incoming calls, and larger notifications, StandBy makes the iPhone even more useful when viewed at a distance.
When charging with MagSafe, StandBy remembers a user's preferred view. It is easy to bring up StandBy anytime by tapping the screen, and on iPhone 14 Pro with the Always-On display, it is always available.
There are even more features available
Transliteration support on iOS for Tamil, Telugu, Kannada, and Malayalam, now supporting 10 indic languages;
Users can sign into Apple ID using their phone number instead of an email ID;
New built-in Punjabi dictionary;
The ability to see up to 2,000 calls in the call history section, including FaceTime and WhatsApp calls;
Apple Fitness+ lets you build custom plans with the workouts, trainers, and songs you like the most;
iOS 17 finally lets you download offline maps on Apple Maps.
Health app expands mental health awareness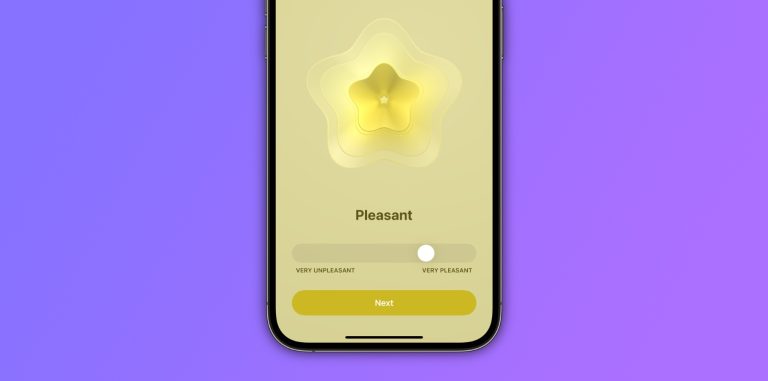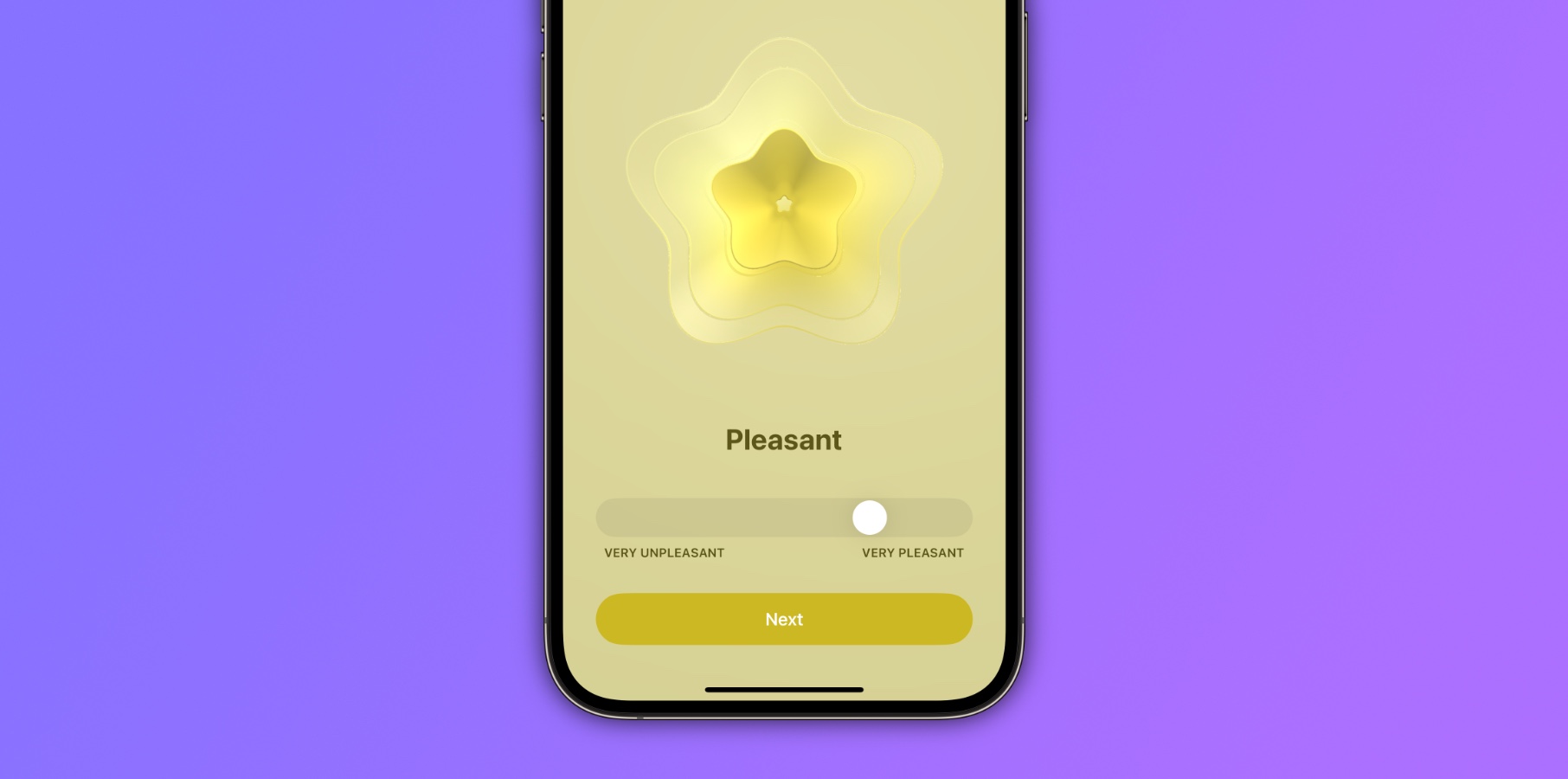 The Health app on iOS 17 lets you log your state of mind by scrolling through engaging visuals to help you select how you're feeling at that moment and during the day overall. In the Health app, it's also possible to see your state of mind and how it could correlate with lifestyle factors.
With a new Mental Wellbeing section on the Health app, you can even log how anxious or depressed you feel. This will help you understand if you need to pursue medical help or not.
All of this data combines with a new Apple Watch Series 6 (and later), Apple Watch SE 2, or Apple Watch Ultra tracker available with watchOS 10 that identifies how much time you spend in daylight thanks to its ambient light sensor.
Journal app comes at a later date
Another feature that Apple announced as a "new experience" is a Journal app. Using on-device machine learning, it will display personalized suggestions that can inspire a user's journal entry.
Suggestions are intelligently curated from recent activity, including photos, people, places, workouts, and more, making it easy to start a journal entry, and scheduled notifications can help build a journaling habit.
Also, it's important to note that not every iOS 17 feature will be available to all compatible iPhone models.
New emojis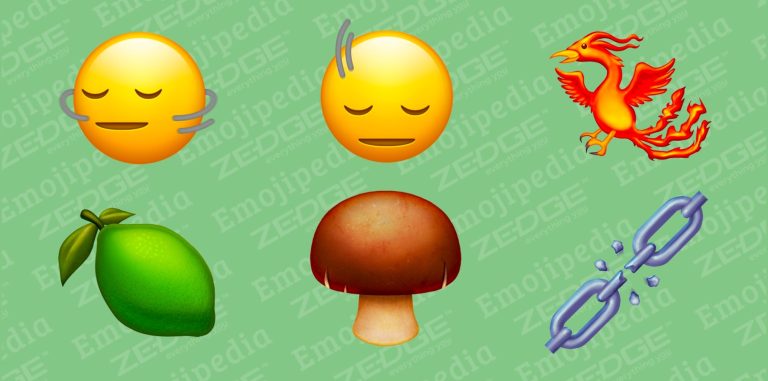 Every major iOS update offers new emojis. For example, Apple released 20+ emojis for iOS 16 with iOS 16.4. Unicode has previewed the 100+ new emojis that could land with iOS 17 later next year. According to an Emojipedia blog post, there are a total of 108 new emojis when you include skin tone modifiers and gender variants that could be available with Unicode's Emoji 15.1 update.
The draft list includes a Lime, a head shaking vertically, a phoenix bird (Moltres, for Pokémon fans), and four new gender-neutral family emojis intended to be represented via silhouettes. ll of these figures will be sent for approval this September. We could see them on the iPhone with an upcoming iOS 17 update if they get approved.
AirPods Pro 2 features available with iOS 17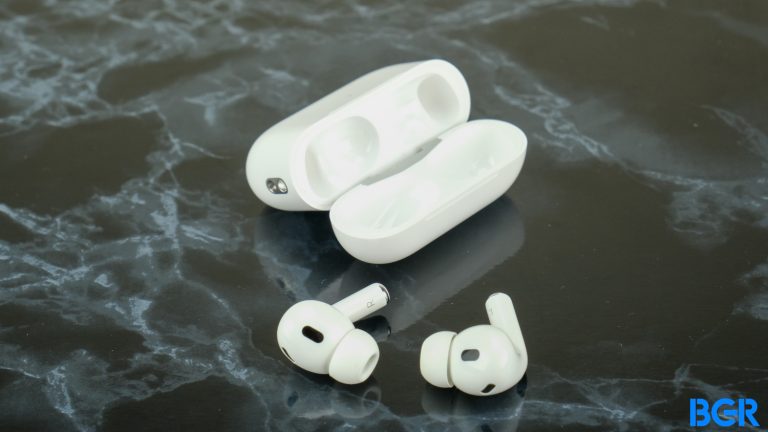 With iOS 17 available, Apple also upgraded AirPods Pro 2 with several new features alongside a firmware update. Here they are:
Adaptative Audio: AirPods Pro 2 offers Adaptative Audio, which Apple says "dynamically blends Transparency mode and Active Noise Cancellation together based on the conditions of a user's environment to deliver the best experience at the moment."
Conversation Awareness: Another feature that comes alongside Adaptative Audio is conversation awareness. AirPods Pro 2 owners can easily start a conversation while listening to a song. This function reduces background noise and amplifies the voice of the person in front of you.
Mute or unmute: When on a phone call, pressing the stern sensor of your AirPods Pro 2 will mute/unmute your voice. Previously, pressing the stern would hang up the call.
Automatic Switching: The company states that the "connection time between a user's Apple devices is significantly faster and more reliable."
Personalized Volume: This feature relies on machine learning so your AirPods Pro 2 can "understand conditions and listening preferences over time to automatically fine-tune the media experience" and protect your ears in the long run.
Just Siri: Users are able to only say "Siri" instead of "Hey Siri."
Accessibility features confirmed before WWDC 2023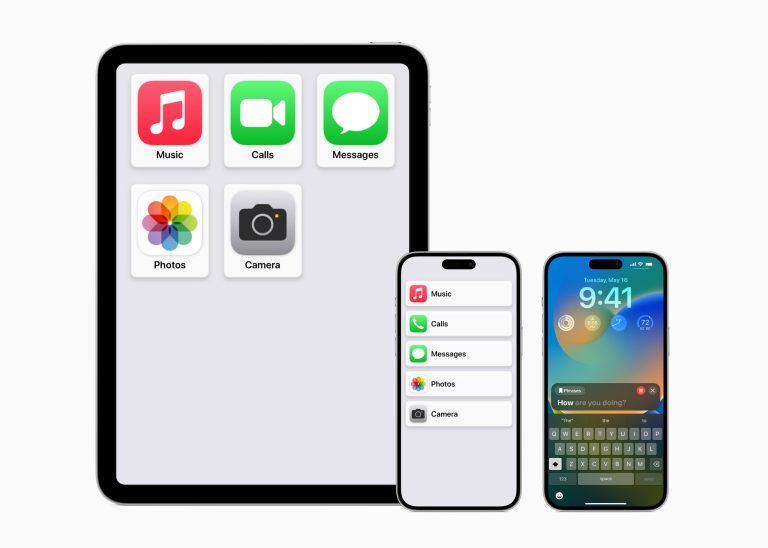 In a press release prior to WWDC, Apple announced "new features for cognitive accessibility, along with Live Speech, and Point and Speak in Magnifier." These will be available "later this year," which means they will be released alongside iOS 17.
One of the most interesting features is Personal Voice, a new feature that allows users to recreate their voice by recording around 15 minutes of audio. Apple says that the feature was made to assist those who may be at risk of losing their voice.
Personal Voice works with Live Voice, another feature announced. Live Voice allows users to type what they want to say and then have that spoken for them on a phone or FaceTime call. If you use Personal Voice, the person on the other end of the call will hear your actual voice, even though you simply typed a response.
The company also revealed Assistive Access, which introduces a customized experience for the Phone FaceTime, Messages, Camera, Photos, and Music apps. Apple says that the feature offers a "distinct interface with high contrast buttons and large text labels, as well as tools to help trusted supporters tailor the experience for the individual they support. For example, for users who prefer communicating visually, Messages includes an emoji-only keyboard and the option to record a video message to share with loved ones.
iOS 17 delayed features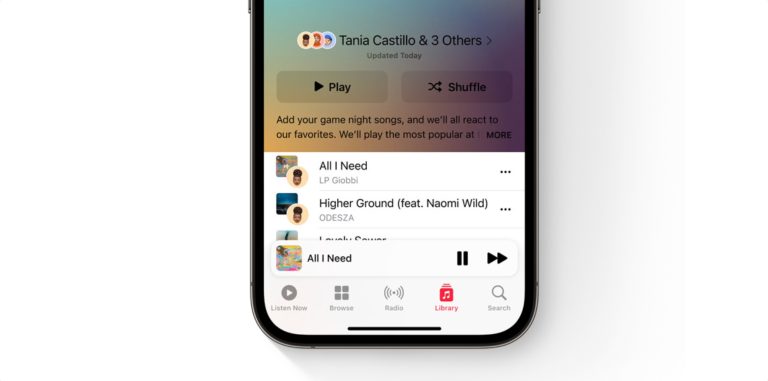 Even though iOS 17 is full of new features, a few of them aren't available at launch. Here's what's coming at a later date.
NameDrop from iPhone to Apple Watch: NameDrop is a new feature that lets you easily share your contact information from one iPhone to another by approaching them. Apple says that nearing an iPhone to Apple Watch to perform the same action will be possible later this year with the Apple Watch Series 6 and later, Apple Watch SE (1st and 2nd generation), and Apple Watch Ultra.
AirDrop via Cellular connection: With a future version of iOS 17, you'll be able to keep sending this data securely and with full quality over the internet if you leave the AirDrop range. It will require that both people are signed in to iCloud.
Apple Music Collaborative Playlist: Later this year, you'll be able to invite friends to collaborate on playlists. They will be able to add, reorder, and remove songs. In addition, you'll be able to react to the song choices in Now Playing.
AirPlay in your hotel room: AirPlay will be available later this year in supporting hotel rooms.
Journal app: Apple says this app lets you "capture your thoughts on life's big events or everyday activities. Add details to any entry with photos, music, audio recordings, and more. Mark important moments and revisit them later to find new insights or set new goals."
There are even more delayed features coming at a later date.
Official iOS 17 download
Since September 18th, iOS 17 is available to all users. Developers and public beta testers can continue to enroll in the beta program to try upcoming features.
Can I download the iOS 17 beta? What about the public beta?
If you are a developer, yes, you can download the iOS 17 developer beta version as long as you are registered on Apple's Developer Program. BGR made a how-to on the process of downloading the iOS 17 beta.
A public test version launched on July 12. Like other years, you must enroll in the Apple Beta Software Program to agree to the terms and conditions, then you can try the public beta versions. BGR offers a step-by-step process for downloading iOS 17 public beta.
Supported devices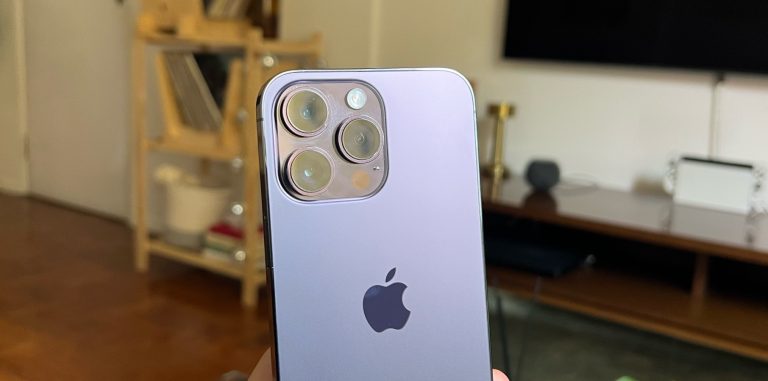 With iOS 16, Apple was pretty radical about dropping support for old iPhones, meaning no more iPod touch could run the latest iOS version. In addition, only 2017 iPhone models or newer could update to iOS 16.
iOS 17 keeps ditching old phones. This time, the iPhone 8 and iPhone X models will not be supported by this new operating system. Here are all the iPhones that will be able to run the new OS:
iPhone XR, XS, and XS Max
iPhone 11
iPhone 11 Pro and 11 Pro Max
iPhone SE (2nd gen)
iPhone 12 mini and iPhone 12
iPhone 12 Pro and iPhone 12 Pro Max
iPhone 13 mini and iPhone 13
iPhone 13 Pro and iPhone 13 Pro Max
iPhone SE (3rd gen)
iPhone 14 and iPhone 14 Plus
iPhone 14 Pro and iPhone 14 Pro Max
iPhone 15 and iPhone 15 Plus
iPhone 15 Pro and iPhone 15 Pro Max
Review
BGR published an in-depth review of iOS 17. Here's what we think about this operating system update:
With its latest operating system update for its most famous device, iOS 17 doesn't reinvent the wheel but adds some nice-to-have features that you might think it's worth updating your iPhone as soon as possible.

Messages, Health, and privacy changes are among the best new features available to this operating system.