watchOS 10 is Apple's newest operating system for Apple Watch models. The next generation of watchOS brings a redesign for larger displays, a focus on widgets, apps, new workout features, and stacks to Watch Faces.
Features
Here's everything new with the Apple Watch, thanks to the watchOS 10 update.
Redesigned interface, new Watch Faces, Smart Stack feature, and new Control Center button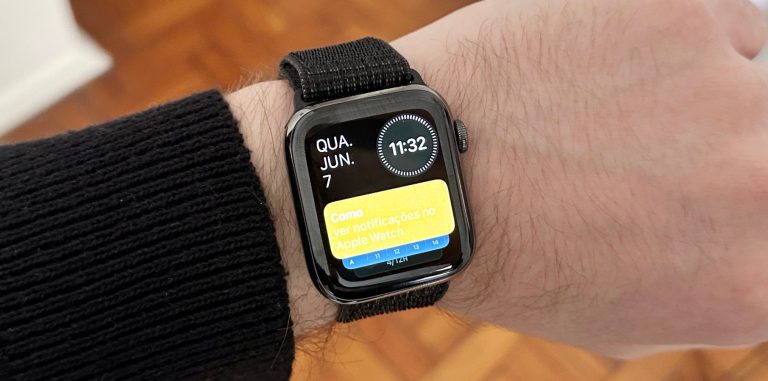 Apple says that "virtually every app has been rethought." With that, these apps use the entire screen to create new places for content so you can see and do more, which is especially useful for a larger Apple Watch display. In addition, Apple added two new Watch Faces, Pallet and Snoopy.
With Smart Stack widgets, you get the information you need below any Watch Face. You just need to turn the Digital Crown to reveal widgets in the Smart Stack. It includes multiple timers, your next meeting, music playing, and more.
The Control Center is now available when pressing the side button. Pressing the Digital Crown once still opens the App Library – which has been reimagined – and pressing twice opens the cards added to your Apple Wallet.
Cycling and Hiking workouts revamp
With watchOS 9, Apple revamped Running workouts. Now, with watchOS 10, the company focused on Cycling and Hiking. Here are the highlights for each of the exercises.
Cycling
Automatically connect to Bluetooth-enabled accessories to add cadence, speed, and power to your Workout View
When a power meter is detected, Apple Watch will automatically estimate your Functional Threshold Power
When starting a cycling workout from your Watch, it will automatically show up as a Live Activity on your iPhone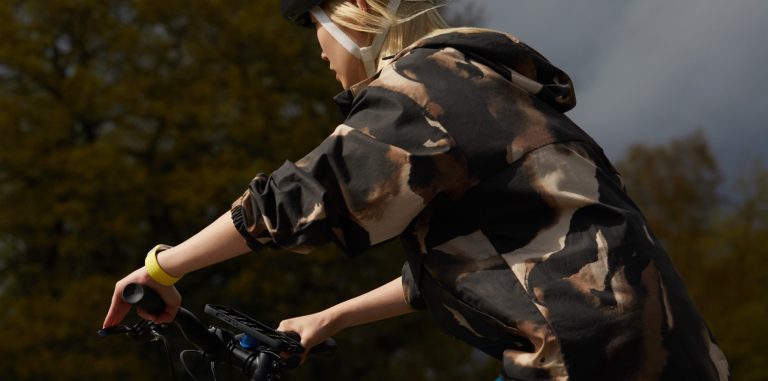 Hiking
See a three-dimensional view of where you've been using Elevation Views. Get estimates of where you last had reception with Cellular Connectivity Waypoints
Search for and discover important details of nearby trails, including name, length, time, elevation, gain, and more
Topographic maps (first available in the US) let you explore mountains, valleys, lakes, and rivers in detail
Elevation alerts: get notified when you've passed a particular elevation threshold.
watchOS 10 expands mental health awareness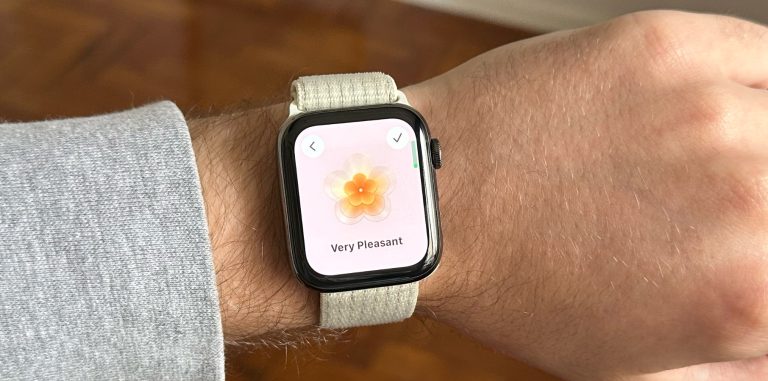 watchOS 10 lets you log your state of mind by scrolling through engaging visuals to help you select how you're feeling at that moment and during the day overall. Apple wants you to stay consistent with notifications and complications on watch faces.
In the Health app on the iPhone, it's also possible to see your state of mind and how it could correlate with lifestyle factors. In addition, you can still see your usage of the mindfulness app and other metrics, such as heart beating, sleep data, and more. The Medications app now gives you reminders to take your pills.
Lastly, your Apple Watch Series 6 (and later), SE 2, or newer can identify how much time you spend in daylight thanks to its ambient light sensor. The data is available in the Health app.
Custom Plans on Apple Fitness Plus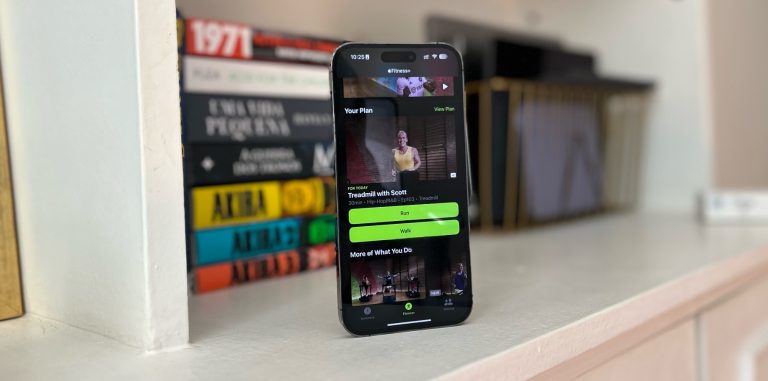 New features for Apple Fitness Plus on watchOS 10 include the ability to create a custom plan for your workouts. If you have a goal, such as a personal event, or want to lose weight, you can select your weekly schedule, how long you are planning to workout per day, the length of the plan (up to 8 weeks), and the activity types you're planning to engage.
Once you decide that, you can say exactly what kind of workout you want to practice each day, for how long, which trainer you prefer, and the kind of music. With the plan created, you can start engaging with them with suggestions for each day using your iPhone. You can rename the plan and end it once it's set up. I also tried a five-week Apple Fitness+ custom plan to see how it went.
While this feature will improve over time, it's possible that Apple has a different strategy for Custom Plans in the long run. In April, Bloomberg reported that Apple was working on a coaching service codenamed Quartz.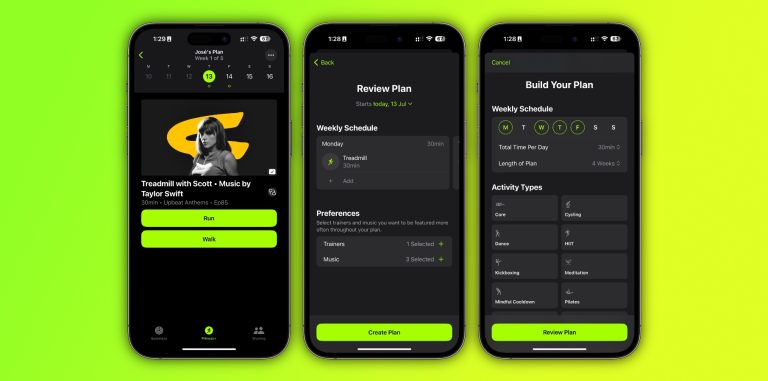 It's reportedly being designed to "keep users motivated to exercise, improve eating habits, and help them sleep better, according to people with knowledge of the project. The idea is to use AI and data from an Apple Watch to make suggestions and create coaching programs tailored to specific users."
This report looks a lot like most of the features Apple introduced with iOS 17 and watchOS 10, such as State of Mind and this Custom Plans feature combined with sleep data, but the company hasn't integrated them all together yet. That said, I believe Custom Plans is just another step in the direction of a more expansive Apple Fitness+ Plus subscription.
You can also see how custom workout plans for Apple Fitness Plus might get BGR's Joe Wituschek to use the service again.
More features
watchOS 10 is still packed with some more new features, such as:
Workout APIs that let developers explore some powerful motion sensors in Apple Watch Ultra and Series 8 that can detect rapid changes in direction and acceleration;
Enterprise: watchOS 10 introduces the ability to implement mobile device management (MDM), configure VPNs, and deploy internal-use apps;
Offline maps: iOS 17 lets you download offline maps from Apple Maps and see them on Apple Watch.
Follow-up medication reminders: Help you stay on track with your medications;
Video message playback and audio calls: If someone leaves you a recorded video message on FaceTime, you can view it directly on your Apple Watch. And Group FaceTime audio calls are now supported;
Contacts app: Later this year, you'll be able to share your contact information using NameDrop. Just hold your Watch near an iPhone, and your contact card will be sent.
Apple Watch's new gestures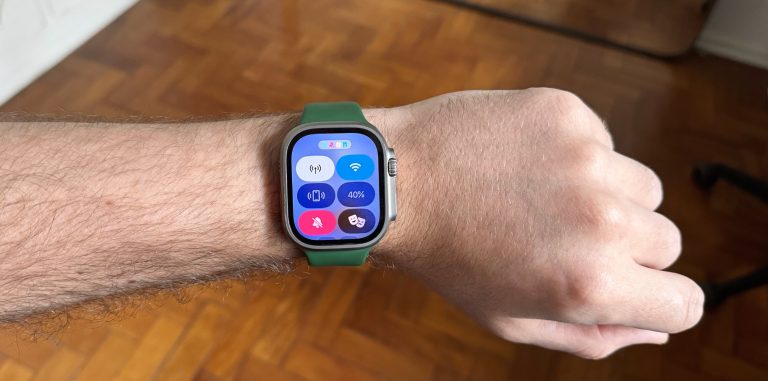 One of the reasons that makes watchOS 10 such a major update is that it also revamps how you use the Apple Watch. Once you install this new operating system, make sure to learn the new gestures. Here's what changes and what stays the same:
Sliding your finger up: Opens the new Smart Stack feature;
Sliding your finger left/right: Doesn't trigger any action (previously, you could change Watch Faces);
Sliding your finger down: Opens Notifications;
Long press: Edit your Watch Face or select a new one;
Spinning Digital Crown: Opens the new Smart Stack feature;
One press with Digital Crown: Opens App Library or go back to Watch Face;
Double press with Digital Crown: Shows all your open apps;
One press with the Side Button: Opens Control Center;
Double press with the Side Button: Opens Apple Pay
Simultaneous press on Side Button and Digital Crown: Takes a screenshot.
Delayed features
Currently, Apple Watch users should look forward to these upcoming features:
Media suggestions will appear at the top of the Smart Stack if nothing is playing on a nearby HomePod
Audio Focus gives users the ability to prioritize the volume of the music or the trainers' voices in Apple Fitness+.
If we learn about other delayed features, we'll update this section.
watchOS 10.1 features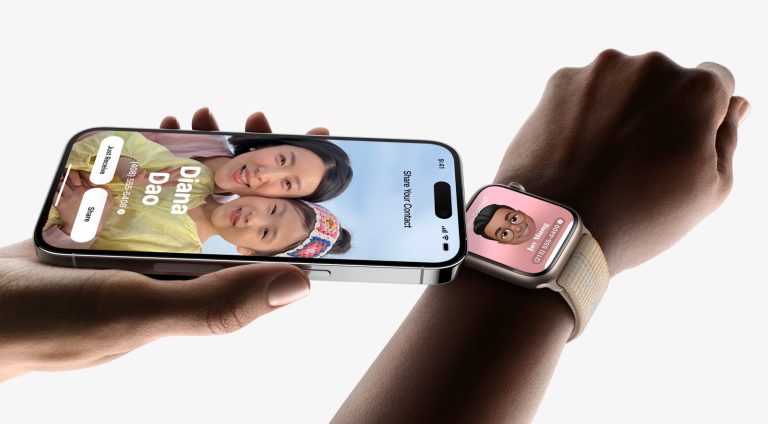 watchOS 10.1 has been available since October 25. These are the new features of this update:
Double tap gestures: Users can easily control the Apple Watch Series 9 using just one hand and without touching the display by tapping the index finger and thumb of their watch hand together twice to quickly and conveniently perform many of the most common actions on the Watch. The faster Neural Engine enables this new double tap gesture, which processes data from the accelerometer, gyroscope, and optical heart sensor with a new machine learning algorithm.
NameDrop from iPhone to Apple Watch: NameDrop is a new feature that lets you easily share your contact information from one iPhone to another by approaching them. Apple says that nearing an iPhone to Apple Watch to perform the same action will be possible later this year with the Apple Watch Series 6 and later, Apple Watch SE (1st and 2nd generation), and Apple Watch Ultra.
This update also brings important bug fixes:
My Card is available as a complication for quick access to NameDrop
Fix for bug that causes the climate section in the Home app to be blank
Addresses an issue that causes a white selection border to be unexpectedly displayed after turning off AssistiveTouch
Fixes an issue where cities may not sync between iPhone and Watch in Weather
Resolves an issue where the scroll bar may unexpectedly be visible on the display
Fix for bug that causes elevation to be incorrect for some users.
watchOS 10.2 beta features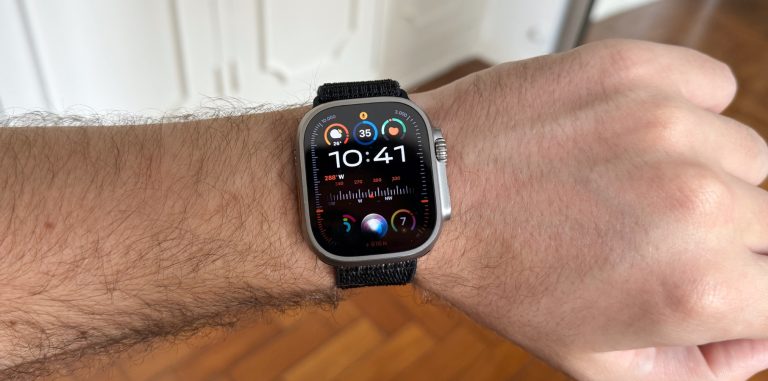 Apple is currently testing watchOS 10.2. So far, this update doesn't seem to be bringing much, except for an exclusive feature for Apple Watch Series 9 and Apple Watch Ultra 2 users:
With watchOS 10.2 beta 2, users can ask Siri to read and long on-device Health requests. This change not only makes requests faster but more private and secure to users, as Siri can be used to access the Health app for health and fitness-related queries on-device.
There are over 20 health data types that are supported through Siri to help you access and log health data quickly and easily.
How to install watchOS 10 beta?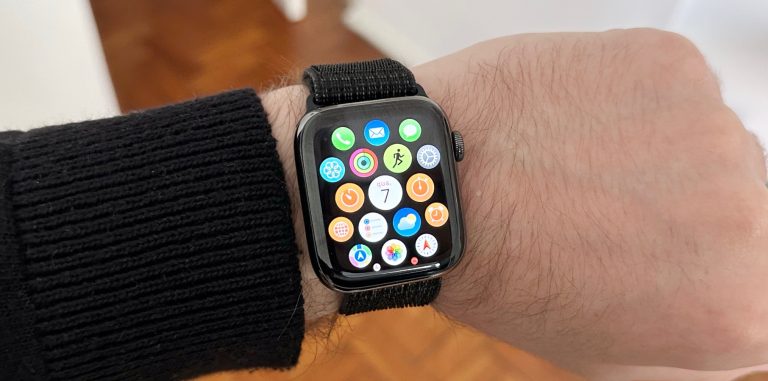 As of June 5, developers can download the watchOS 10 first beta. They need to follow these steps:
On your iPhone, open the Watch app
Tap on General and Software Update
Tap on Beta Updates and enable watchOS 10 Developer Beta
How to install the public beta?
With the watchOS 10 public beta available since July 12, you can enroll in the public beta testing by accepting the terms and conditions of the Apple Beta Software Program with your Apple ID. but before you download the public beta, you need to know that unlike iOS 17, you can't downgrade from watchOS 10 to watchOS 9.
That said, if you find any critical bug, you'll have to stay with watchOS 10 and wait for another beta update, as you can't downgrade to a regular version. With that in mind, this is how you can download the public beta:
On your iPhone, open the Watch app
Tap on General and Software Update
Tap on Beta Updates and enable watchOS 10 Public Beta
Now you can enjoy this new Apple Watch operating system update.
watchOS 10 release date
watchOS 10 has been available since September 18. The information was first revealed by Apple after the iPhone 15 event.
Compatible Apple Watch models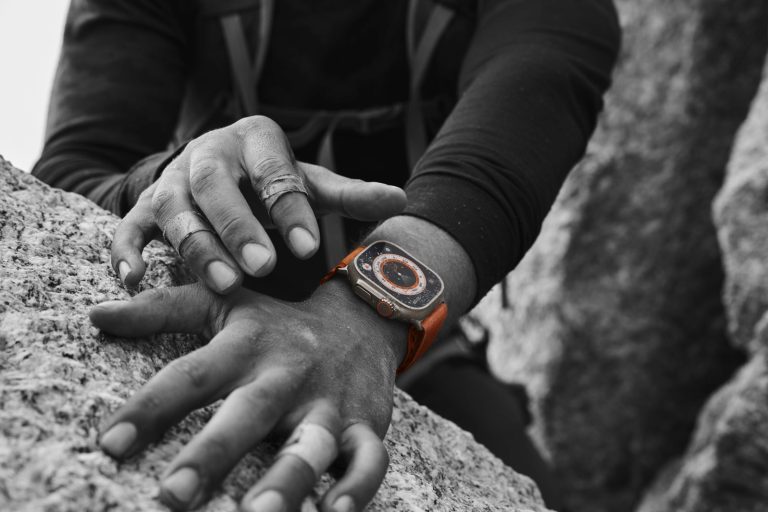 Since the processor available on Apple Watches hasn't advanced much in the past years, the smartwatches that receive this operating system update are the same that got watchOS 9 – in addition to the two new models announced.
Apple Watch Series 4 (2018)
Apple Watch Series 5 (2019)
Apple Watch SE (2020)
Apple Watch Series 6 (2020)
Apple Watch Series 7 (2021)
Apple Watch SE (2022)
Apple Watch Series 8 (2022)
Apple Watch Ultra (2022)
Apple Watch Series 9 (2023)
Apple Watch Ultra 2 (2023)
Besides one of the smartwatches above, you must have an iPhone XR, iPhone XS, or newer running iOS 17 to take advantage of the features above.
Review
BGR wrote an in-depth review of watchOS 10. We are truly excited about the redesign and all the new features available with this system.
watchOS 10 is surely a significant upgrade. General stability and battery throughout the day were great during the second phase of beta testing. Even though this year's Apple Watch hardware doesn't seem too exciting, this new operating system will give Apple smartwatch owners a breeze of fresh air. And, like me, it might make some people decide to upgrade their older Watches to new ones.