iOS 17 introduces several new features for iPhone users, and Apple Fitness+ subscribers will be able to take advantage of one of them later this fall: Custom Plans. It lets you create a workout and meditation schedule based on your personal preferences.
With the iOS 17 public beta now out, I decided to try out Custom Plans for myself. Even though I'm a hardcore treadmill Apple Fitness+ aficionado, I wanted to find out whether or not this new feature would improve my workouts and general well-being. After two weeks of using it, here are the pros and cons of Custom Plans.
The good
With iOS 17 installed, you'll see a new banner on the Fitness+ tab, which lets you create a workout plan. By building a plan, you can choose the following:
The weekly schedule or when you're going to exercise;
The total time of workout per day;
The length of the plan (I chose five weeks);
The activity type, the trainers you like the most, and the music you want to listen to.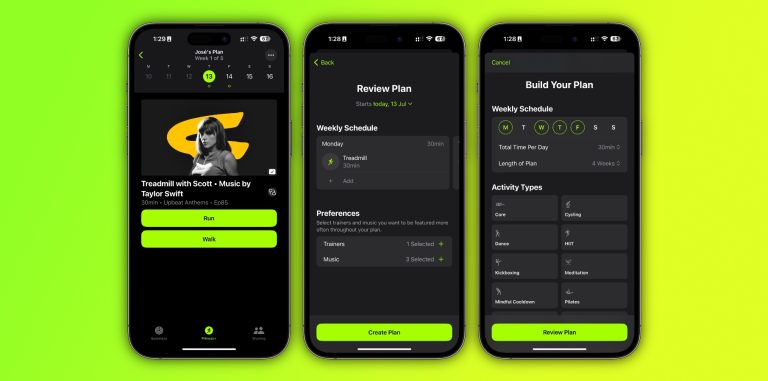 I really enjoy having the ability to choose exactly what I want to do. For example, I love trainer Scott Carvin, in addition to throwback hits, rock, and pop. Apple Fitness+ now only recommends treadmill workouts with him and these music styles for 30-minute runs.
In addition, I can also change the workout practice, trainer, or length of the exercise if I'm not feeling it or if I want to push myself harder. Apple Fitness+ on iOS 17 will only say, "Are you sure you want to switch workouts?" and then you can decide.
If you like having a premade workout with a schedule just for you, then you will love the Custom Plans feature. You can also mix several practices, like running and yoga. You can also add several different workouts so you'll do something different every day.
The bad
While the Custom Plans feature is highly customizable, I feel it lacks soul. It doesn't encourage you to work out; rather, it sends you one random notification during the day reminding you that you have a workout planned.
For example, the other day, I was awake after midnight and received a pop-up notification that I had a treadmill workout ready for me. At midnight? Really? I feel like the iPhone is so good at understanding my day, whether through different Focus Modes or just by using on-device Siri Intelligence. I'm not sure why Custom Plans doesn't integrate with that.
I'm almost religious with my exercises, as I always go to the gym after work. So I imagine getting a notification right before work is over would be ideal, rather than a random notification while I'm asleep.
I also don't get any insights from these workouts. Besides knowing that I completed all my treadmill exercises over these past two weeks, what did I actually accomplish? Fitness+ could say, "Hey, you're doing great," "You're making great progress," "You only need X more workouts to finish this plan," etc. But it doesn't say anything.
I started this custom plan to understand this feature, as I already work out without it. I can see someone starting to work out for the first time might drop the plan because they won't get any encouragement, proof of their progress, or insight on the exercises.
As I have said in the past, I don't think Apple is doing a great job with its Activity Rings or how it engages users to exercise. For that, I always recommend Gentler Streak, which tells me how working out affects my well-being.
What could come next for Apple Fitness+?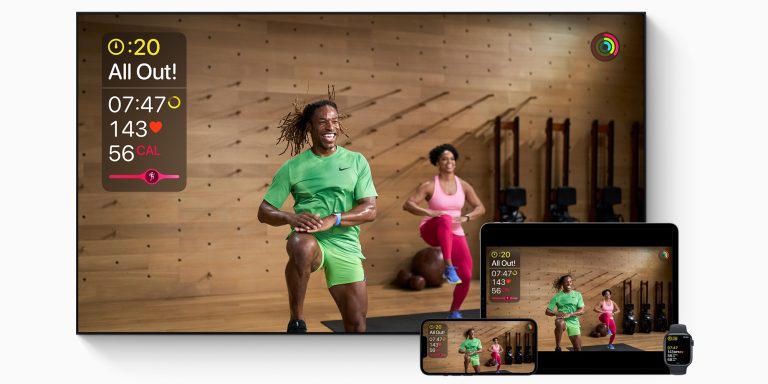 In April, Bloomberg reported that Apple was working on a coaching service codenamed Quartz. It's reportedly being designed to "keep users motivated to exercise, improve eating habits and help them sleep better, according to people with knowledge of the project. The idea is to use AI and data from an Apple Watch to make suggestions and create coaching programs tailored to specific users."
This report looks a lot like most of the features Apple introduced with iOS 17 and watchOS 10, such as State of Mind and this Custom Plans feature combined with sleep data, but the company hasn't integrated them all together yet.
That said, I believe Custom Plans is just another step in the direction of a more expansive Apple Fitness+ Plus subscription.
Once I wrap up my five-week plan, I'll make sure to come back and tell you my overall impressions and if new betas of iOS 17 tweaked Custom Plans for the better.