With iOS 17.2 being released later this year, the Apple Music Collaborative Playlists feature is one of the upcoming functions. As the name suggests, you can invite someone to collaborate on a playlist in the music streaming service.
This feature will be available for iPhone and iPad, although Apple Watch, Mac, and Apple TV users can also stream these lists. Here's how to take full advantage of the new feature.
How to create a collaborative playlist on Apple Music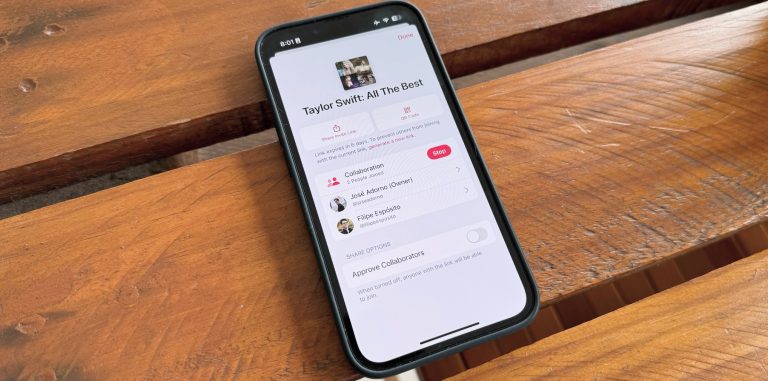 On your iPhone running iOS 17.2, follow these steps:
Open Apple Music and select a playlist or create a new one;
In the top right corner, there's an icon to add someone to the playlist
You can choose to Start Collaboration or approve collaborators
If you choose to start collaboration, you can share a link or QR Code with a friend or family member
This link/QR Code works for seven days. Apple Music says that you can generate a new link if you want to prevent others from joining your list with the current link. Once this person – or these people – joins your playlist, you'll see the songs they added and their names at the end of the list.
If you don't want people to collaborate on your playlist, you can tap the two people icon on the top right corner and then choose "Stop the Collaboration." That done, you can remove the songs someone else added and make the playlist your own again.
There's one more thing coming for collaborative playlists on Apple Music
In a future software update, Apple Music users will be able to react (using an emoji) to a song added to a playlist. So you and your friends will be able to add a smiley face to a happy song, a heart to a love song, or even a sad face to a sad song.
Unfortunately, this feature isn't available with the current iOS 17.2 beta testing but should be available later.