Apple TV+ certainly isn't the biggest streaming service around, nor does it crank out a consistent lineup of buzzworthy franchises and movies that get everyone talking at the same rate as, say, Netflix or Disney+. Nevertheless, that's not to say the iPhone maker's streamer doesn't have several aces up its sleeve, particularly for someone like me who's mostly looking for feel-good content these days. In fact, say what you will about Apple TV+ in relation to the competition, but quality feel-good TV shows are where I'd argue the service especially shines (sci-fi and sports being two other examples).
In this post, we're going to present a rundown of the best feel-good shows that Apple TV+ has to offer, including everything from its anthology series about the immigrant experience in America to that little show about a Premier League coach from Kansas with a penchant for folksy witticisms that you might have heard about. Let's dive right in.
This first Apple TV+ show is the only non-fiction title you'll find on our list — and, on an unrelated note, this is probably the one that surprised me the most. In The Reluctant Traveler, the gag is that Eugene Levy is a 76-year-old fussbudget who'll be uprooted from his creature comforts and sent around the globe to host a travelogue that takes him to exotic, swoon-worthy locales … as well as some places that feel out in the middle of nowhere.
We're so used to seeing Johnny Rose … whoops, I mean Eugene Levy, with his longtime comedic partner Catherine O'Hara that I was a little skeptical at first that he could pull off the hosting duties adequately on his own. He has such a droll sense of humor, mugging for the camera at one point during the show that "I'm in the Arctic Circle, and the big question for me is, 'Why?' I wondered whether that might get old fast on a travel show, but I'm happy to report that it doesn't.
Apple TV+'s The Reluctant Traveler is sort of like the inverse of Anthony Bourdain's No Reservations. There's a lot of dad-joke humor involving Levy grumbling about the annoyances of travel, but he's also authentically himself throughout. He grumbles, hems, and haws when he's pushed to traverse a suspended bridge in a Costa Rican jungle, and he laughs with childlike delight when he sees the luxurious hotel room that greets him in the Maldives. The best part — watching him fall more in love with the world, bit by bit.
Consider this next Apple TV+ release the perfect whimsical antidote to the strange times we live in.
Adapted from M.O. Walsh's 2020 novel of the same name, The Big Door Prize is a story about a new machine that shows up one day in the grocery store of a Louisiana town. The machine looks sort of like a phone booth, but the wildest thing about it is that it can tell anyone (who forks over two dollars and a cheek swab) what the rest of their life has in store for them.
From the official Apple TV+ description:
"The Big Door Prize tells the story of a small town that is forever changed when a mysterious machine appears in the general store, promising to reveal each resident's true life potential. Dusty Hubbard (O'Dowd), a seemingly content, cheerful family man and high school teacher, watches everyone around him reevaluate their life choices and ambitions — based on the machine's printouts — and is forced to question whether he is truly as happy as he once thought."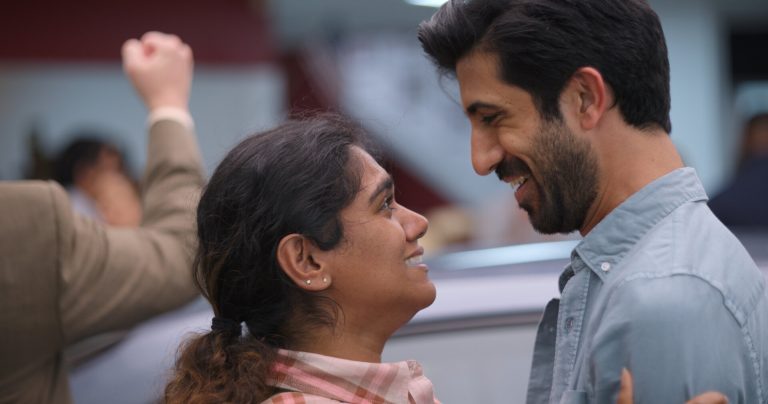 In my review of Season 2 of Little America, which hit Apple TV+ at the end of 2022, I wrote that it very much feels like a dreary sort of idea for a TV show.
The series, the first season of which debuted on Apple TV+ back in 2019 as part of its launch slate of programming, follows a single protagonist in each episode, dramatizing the stories of real-life immigrants and their families. Little America, I continued, "a show about assimilation, prejudice, nostalgia for a homeland, familial bonds, and the American dream. For many of the immigrants depicted here, life is hard, fraught, and joy is tough to come by."
And yet, this somehow ended up becoming one of the most heartwarming and feel-good shows on Apple's streamer. What's more, these are stories about the immigrant experience, but the themes are universal. Returning to my review of the show's second season: "If you've ever fallen in love or dreamed of a better life, resisted conformity, or struggled to find your place in the world — turn on Little America, and there you are."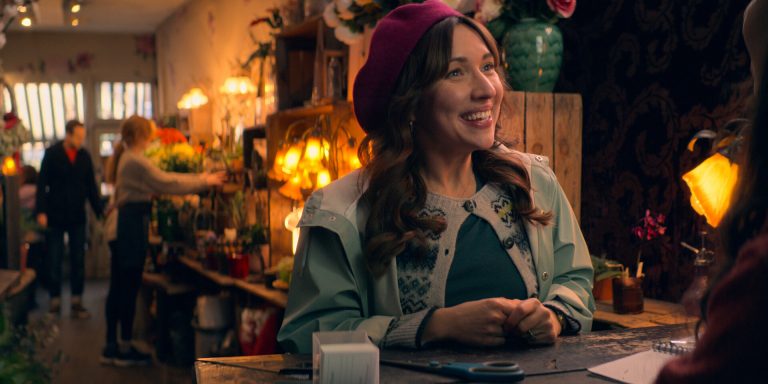 The "trying" in the title of this next British Apple TV+ gem refers to the life goal of Nikki and Jason, the couple at the center of the story, to have children. After struggling to conceive, they switch tactics and decide to go the adoption route. From that straightforward premise, the show spins a heart-warming dramedy about what happens when two ordinary people who love each other decide to take the biggest step of their lives together. There are laughs, tears, obstacles, and setbacks, but one thing I'll say about this show is Nikki and Jason might be one of my favorite couples I've ever seen on TV.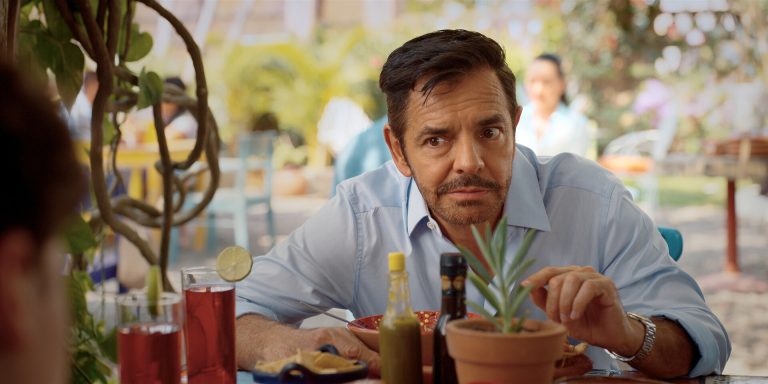 These final three shows on our list are really the best of the best, in my opinion, in terms of feel-good shows available on Apple TV+.
Take, for instance, Acapulco. It has the vibe of a bright and colorful telenovela mixed with the heart of some of my favorite dramedies like The Good Place — not to mention an endless supply of gorgeous Mexican beach and city vistas that will probably make you want to dig out your passport after you've finished watching.
There's a How I Met Your Mother vibe to the way Acapulco's narrative is told, with a present-day older version of Maximo Gallardo, the protagonist, telling the story of how he scored the dream job of a lifetime back in his 20s: Working as a cabana boy at Las Colinas, the hottest resort in the resort getaway of Acapulco. In Season 2, Máximo deals with upheaval at Las Colinas, plus unexpected problems at home — as well as a new love interest who might rival the girl of his dreams. I'll admit it: Acapulco is one of the shows that will keep me a happy Apple TV+ subscriber pretty much indefinitely.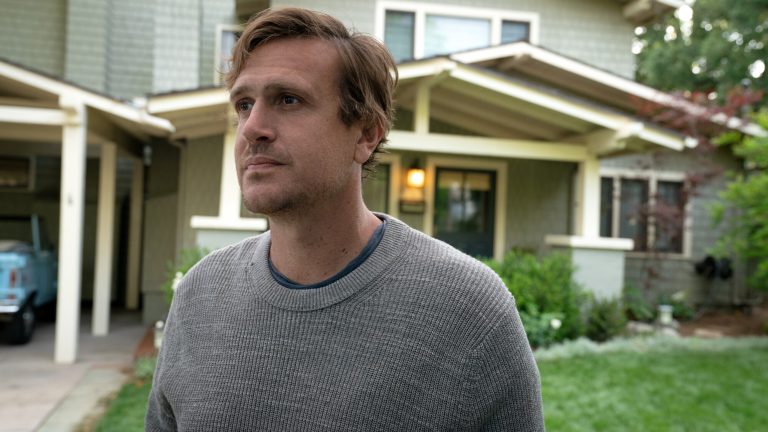 We're grouping these final two feel-good Apple TV+ shows together, for those who might not be aware, because they both share the same creative DNA.
Shrinking is the funniest and most heart-warming show about, of all things, grief. Jason Segel plays a grieving therapist who's still mourning the death of his wife and who also has a daughter that he's been neglecting as a result of being mired in his grief (to say nothing of his patients who also require a significant commitment). Segel's character slowly breaks out his grief, and it's a joy watching him figure out the secret to it — that no one is meant to go through the long, dark tunnel of despair alone.
The creators include Segel himself, as well as Ted Lasso star Brett Goldstein and Bill Lawrence, which leads us right into one more show.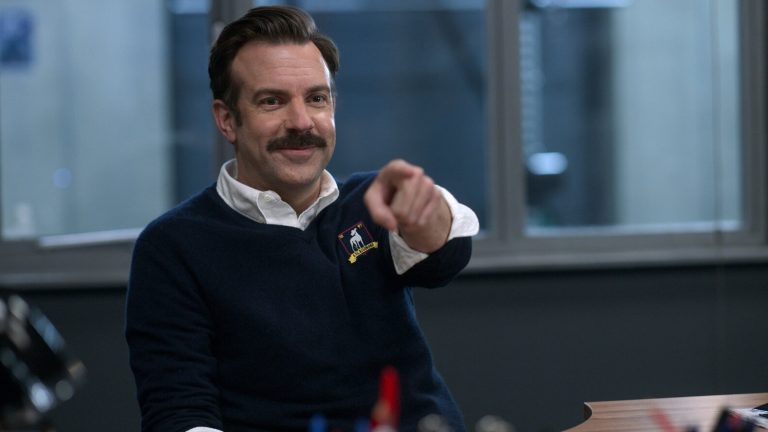 Unless you've been living under a rock, this final show is the Apple TV+ hit you're probably very well aware even if you haven't watched it.
It's clear that no one had any clue how much of a breakout hit Ted Lasso would become. It's not just a show about soccer. At heart, Ted Lasso is the story of ordinary people trying to be better versions of themselves. That simple emotional throughline helped the show take on a life of its own, from podcasts to a never-ending flood of social media commentary, memes, and posts from fans who've rallied around it as an island of positivity amid a streaming landscape dominated by anything but.
Jason Sudeikis gives the performance of his career as a goofy small-town American coach who, through a fluke, is brought on as the coach of a Premier League English football club. There's so much to praise here, from Ted's folksy aphorisms to Roy Kent's surprisingly endearing cantankerousness, the bond between Keeley and Rebecca, and a general desire among not only AFC Richmond but everyone on and off the pitch to figure out how to live well and be the best versions of themselves. If you haven't gotten around to watching the show that taught us all about the importance of being goldfish, you need to correct that mistake right away.