iOS 17 is Apple's upcoming operating system for its iPhone models. After improvements on the Lock Screen, support for the Dynamic Island, and a new Freeform app with iOS 16, here's what we know about the company's next iOS.
iOS 17 release date
If Apple follows the trend, the company will unveil iOS 17 at the WWDC 2023. The conference hasn't been announced yet, but it usually takes place in the first week of June. After that, iOS 17 will be available for developers to try out.
Around July, a public beta will be made available, with the official release date expected to be September, around iPhone 15 announcement.
iOS 17 features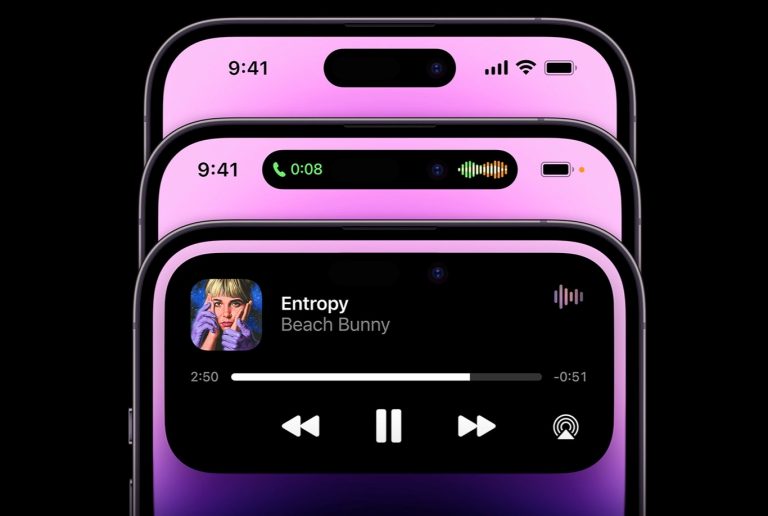 Unlike hardware releases, it's difficult to know which software improvements Apple will bring to its new operating systems since it's all in-house. In January, Bloomberg's Mark Gurman said iOS 17 could have fewer features since it focuses on the company's Mixed-Reality headset and the upcoming xrOS software.
Unreliable leaker LeaksApplePro says Apple won't make groundbreaking changes on iOS 17 compared to iOS 16. They claim the company has some upgrades in store for the Music app relating to navigation within the app, but they didn't share any additional information about the changes.
They said Apple would tweak the Mail, Reminders, Files, Fitness, Wallet, and Find My apps in iOS 17. Meanwhile, the Home app is expected to see significant changes, but once again, the leaker could not provide any noteworthy specifics.
Another common sense about iOS 17 is the fact that Apple will likely expand Lock Screen customization and improve Dynamic Island usage, two of the new features that came with the iOS 16 cycle.
Third-party app stores support
Interestingly enough, one of the features that should be available with iOS 17 is support for third-party app stores. With the European new Digital Markets Act becoming fully applicable by the next year, Apple is planning to make the necessary changes in time for the release of iOS 17.
The changes would only go into effect in Europe at first, as other countries — including the United States — have yet to pass similar laws forcing Apple's hand.
Allowing third-party app stores would be one of many changes Apple would make in order to comply with the Digital Markets Act. Other changes include opening more of its APIs to third-party apps, removing the requirement for third-party web browsers to use WebKit, and potentially allowing users to install third-party payment systems.
What will Apple call the next iOS?
It's always hard to predict what Apple will call its macOS operating system versions. With iOS, however, things are a bit more straightforward.
If Apple follows the trend, iOS 16's successor will be called iOS 17. Internally, Apple calls this next operating system Dawn – but, of course, it doesn't mean the Cupertino firm will name its iOS updates the way it does with macOS.
Compatible iPhone models
With iOS 16, Apple was pretty radical about dropping support for old iPhones, meaning no more iPod touch could run the latest iOS version. In addition, only 2017 iPhone models or newer could update to iOS 16.
If this year isn't full of new features, Apple might continue to support all iPhone models it currently offers iOS 16 to. Still, if the company adds several new functions to iOS 17, we might see the first iPhone with a notch, the iPhone X, losing support for Apple's upcoming operating system.
Currently, these are the iPhones that support iOS 16:
iPhone 8 and 8 Plus
iPhone X
iPhone XR, XS, and XS Max
iPhone 11
iPhone 11 Pro and 11 Pro Max
iPhone SE (2nd gen)
iPhone 12 mini and iPhone 12
iPhone 12 Pro and iPhone 12 Pro Max
iPhone 13 mini and iPhone 13
iPhone 13 Pro and iPhone 13 Pro Max
iPhone SE (3rd gen)
iPhone 14 and iPhone 14 Plus
iPhone 14 Pro and iPhone 14 Pro Max
iOS 17 concepts
More recently, graphic designer Parker Ortolani shared his thoughts on what he believed iOS 17 could add. His concept is based on three main features: More customization to the Lock Screen, improved Dynamic Island usage, and a new AI-powered Siri app.