If there's one retailer that's truly going all-out this year with holiday sales, it's Amazon. First, the company hosted a huge first-of-its-kind holiday preview sale last month. And now, Amazon has kicked off its big Black Friday sale for 2022. You can learn all about it in our coverage of the Amazon Black Friday 2022 ad, and you can see all of Amazon's featured Black Friday deals in the Amazon Black Friday deals hub.
Or, you can read through this guide to see some of the very best deals you can already get now. For example, we'll show you how to get free money from Amazon for Black Friday!
The shopping experts at BGR recently published an extensive guide on the best Black Friday 2022 deals you can already get now. If you've seen it, you know that there are plenty of retailers running fantastic sales this year. Also, there are some amazing Black Friday deals at Best Buy.
But none of those sales offer anywhere close to the amount of Black Friday deals you'll find right now at Amazon.
🎅🎄 Don't miss BGR's big Christmas 2022 gift guide with 100+ gift ideas! 🎄🎅
---
Featured deals in this article:
---
Before we dive into all the exciting deals on Amazon right now, there are a few other big Black Friday sales you should also check out.
One is at Best Buy, where new holiday deals are being released each week. The second is at Walmart, which has countless deals available now for its big Black Friday blowout.
Here are the links you need to save:
Now, it's time to see what's happening over at Amazon for Black Friday 2022!
Amazon Black Friday 2022: Start date, sales, & more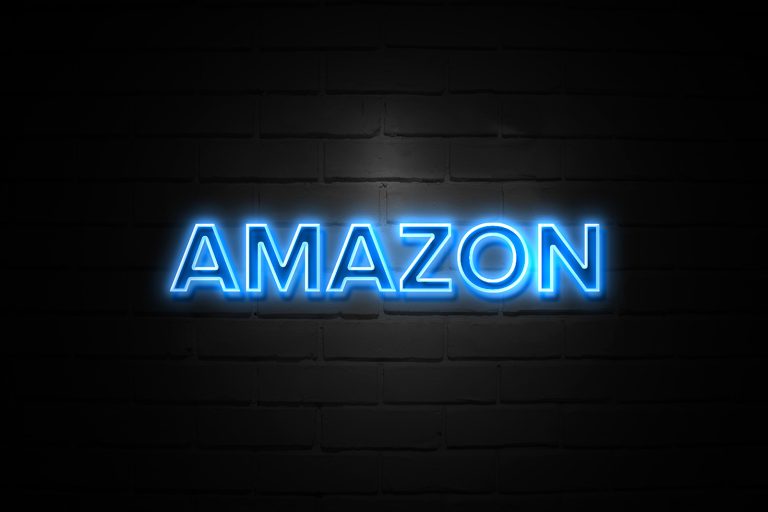 Everyone knows that Amazon won't be beaten on price. Everyone also knows that Amazon won't be beaten when it comes to popular products on sale ahead of the holidays. If a best-seller is discounted at any top stores in the country, you can bet it's also on sale at Amazon.
This year, Amazon also decided that it won't be beaten on timing.
The nation's top online retailer typically reserves all of its best holiday deals for Black Friday and Cyber Monday. In 2022, however, Amazon beat everyone to the punch with early Black Friday deals on all the hottest items.
First, we had the Prime Early Access Sale with hundreds of thousands of early holiday deals for Prime members only. And then, Amazon kicked off its big Black Friday 2022 sale two weeks early.
Head over to Amazon's deals page and you'll find thousands of Black Friday discounts that are available to shop now. And since Black Friday 2022 is officially here, all the best deals of the season are live on Amazon's site.
Here, in this big roundup, we'll cover some of the most popular holiday deals you'll find right now.
Best Black Friday 2022 deals at Amazon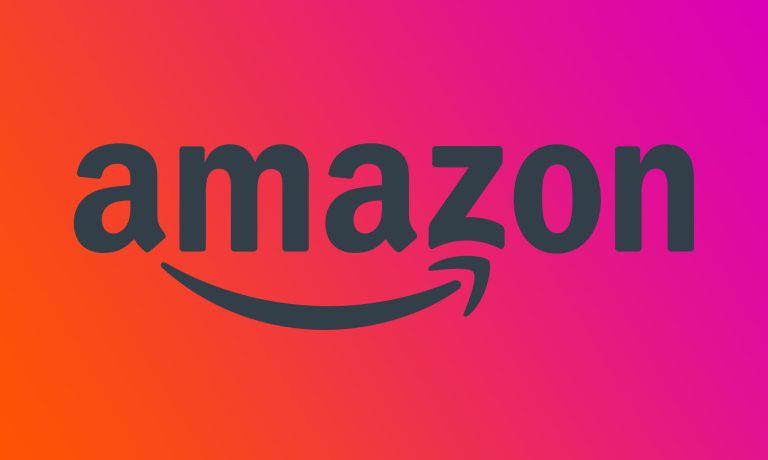 First and foremost, you definitely need to read our guide on Black Friday gift card deals that get you FREE MONEY from Amazon!
For example, first-time buyers get an $8 Amazon credit when they spend $40 or more on an Amazon gift card. Or, spend $100 on an Apple gift card and get a $15 Amazon credit when you use the coupon code APPLEDEAL at checkout.
And here's the best part: these are all digital eGift cards. That means you can enter your own email address as the recipient and you won't have to spend a dime! After all, you're going to be doing plenty of shopping during Black Friday and Cyber Monday anyway, so you'll certainly put those gift cards to good use.
Next up, everyone loves to shop for Apple deals on Black Friday. And this year, some of the best Apple deals are available now.
Apple Deals for Black Friday
Amazon is currently offering discounts on everything from AirPods and Apple Watches to iPads, MacBook laptops, and more.
As a matter of fact, Amazon is the only site out there right now that's offering an AirPods Pro 2 deal that slashes the price to $199.99. This is the lowest price yet for Apple's newest ANC earphones, and you won't find Apple's latest AirPods discounted anywhere else!
Also of note, Apple AirPods 2nd-Generation are back down to just $79, matching the lowest price ever.
There's no other store online where you can save up to $50 off the brand-new Apple Watch Series 8. Plus, Amazon is even offering the first-ever discount on the Apple Watch Ultra — get one for just $739 if you hurry!
Here are some of our favorite Black Friday Apple deals available now on Amazon:
Deep Black Friday discounts on laptops
There are so many sales on laptop computers right now that you might not know where to start. Here, we'll give you two great options.
First, you can check out our guide on the best Black Friday laptop deals of 2022. You'll find so many terrific options in there.
Or, if you want to make things even easier, Amazon has one page with all the best laptop deals from HP, Dell, Lenovo, and more. And prices start at just $114! Don't worry though, because there are plenty of high-end options in there too.
You'll find all of Amazon's best laptop deals right here. Plus, we've included a few of our favorites below.
Crest, Oral-B, & Philips Sonicare deals
Today is the perfect day to stock up on oral care products. You'll enjoy the lowest prices of the year on things like 3D Whitestrips and electric toothbrushes.
There are two big sales you should shop right away:
Google Pixel sale for Black Friday
Aside from Apple, Google is also getting in on the action this year.
Amazon is hosting a HUGE Black Friday sale on all of Google's most popular Pixel products. That includes the Pixel 6a for just $299. It retails for $449, and we can hardly believe that deal is real!
Google's flagship Pixel 7 and Pixel 7 Pro also have the deepest discounts of the year, and so does the Pixel Watch.
Check out all the Google Pixel deals from this fantastic sale down below.
PS5 accessory deals for Black Friday
If you're hoping to find a discounted PlayStation 5 console during this year's Black Friday, we have bad news. There is no chance whatsoever that's going to happen.
But the good news is that there are plenty of PS5 games on sale for Black Friday. Plus, there are five stand-out PS5 accessory deals that you should definitely check out:
Sony portable Bluetooth speakers on sale
The best-selling portable Bluetooth speakers out there are often cheap models from brands you've never heard of. And the explanation is simple: speakers from bigger audio companies are expensive. But now that Black Friday is here, it's the perfect opportunity to save.
Amazon is running a big sale on Sony portable Bluetooth speakers. There are a whopping 20 different deals available. Plus, if you can believe it, prices start at just $38!
You can shop all the Sony speaker deals right here, and you'll find a few of our favorite Black Friday discounts down below.
More of the top Black Friday deals
There's also a great Black Friday Amazon deal that gets you not one but two free devices. And they happen to be among the most popular Amazon devices ever!
Amazon is running a special limited-time promotion that gets you a free Amazon Smart Plug ($25) and a free Echo Dot ($40) when you buy a discounted Christmas tree with LED lighting. And prices start at just $183.99.
You can also get a great discount on Black Friday Fire TVs. See more about that here.
Now that you have your Christmas tree situation all sorted, it's time to buy yourself an early Christmas present.
Lucky for you, Amazon is offering the deepest discounts yet on stunning LG OLED smart TVs. Depending on which model you want, you'll save up to $1,700!
Next up, we have a pair of deals on wildly popular home products that are always hot-ticket items ahead of the holidays.
Beckham Hotel Collection bed pillows are the #1 best-selling pillows on Amazon's entire site. They have amassed a whopping 143,000 5-star reviews, and people absolutely love them. In fact, I have several pairs of Beckham pillows myself!
They normally retail for $50 per pair, but the Black Friday deal running right now at Amazon cuts them to $29.99. That's just $14.99 each!
On top of that, Danjor Linens 1800 thread count bed sheets with 98,000 5-star ratings are also on sale ahead of Black Friday. The Queen sheets set that normally costs $50 is down to just $12.79.
That's a massive discount, and it's the lowest price of 2022.
Bose TV soundbars are also on sale for the first time in 2022. Prices start at just $159 for the Bose Solo 5 soundbar or upgrade to the newer Bose TV soundbar for just $199. That's the lowest price ever for this popular model.
There are also a few more Bose deals you should check out while you can.
On top of that, you can score the Bose SoundLink Revolve for $179 or the Bose SoundLink Revolve+ for $229.
That means you'll save up to $100 on the best Bose portable speakers out there.
Sodastream sparkling water makers are always terrific gifts for the holidays. Or, you can always gift one to yourself now that they're on sale at Black Friday prices.
Amazon has multiple deals you can shop on this page, with prices starting at just $59.99.
Google's Nest thermostats are already down to the lowest prices of 2022.
The flagship Nest Learning Thermostat which normally sells for $249 is down to just $179. That's a huge $70 discount! Or, you can get the regular Nest Thermostat on sale for $89.98.
Another fantastic Black Friday deal on Amazon right now lets you save big on the MyQ smart garage door opener.
This awesome gadget lets you control your garage door with your iPhone, Android, or even just your voice. That's right, it supports Alexa!
The MyQ is on sale for just $19.98 right now. Plus, you can get a free $5 Amazon credit on your third in-garage delivery using the new Amazon Key promotion being offered from now through the end of the year.
Other Black Friday deals that are already available on Amazon include 23andMe DNA tests, Roomba robot vacuums, and Sony headphones. The Roomba 694 is down to just $179 right now!
That includes a massive $100 discount on the #1 best-selling 23andME DNA test kit out there, and Sony wireless earbuds starting at just $68! Plus, you can save $30 on the most popular COSORI air fryer oven.
You can also get best-selling Amysen smart plugs with Alexa and Google Assistant for just $3.89 each!
Amazon devices on sale for Black Friday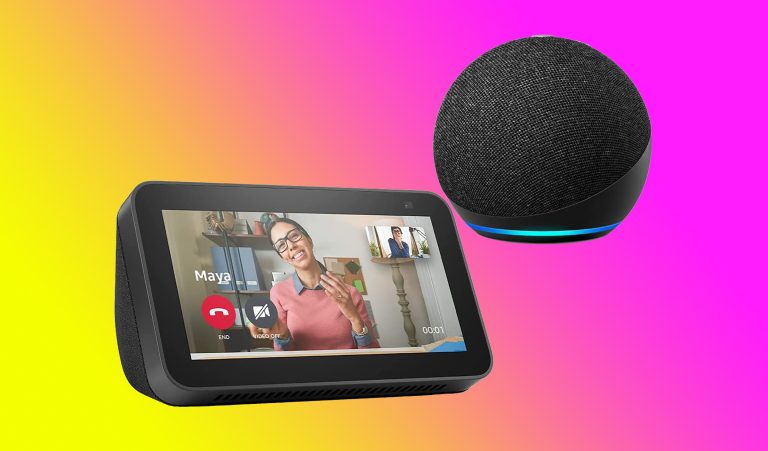 It should go without saying that there are plenty of Amazon device deals during the company's Black Friday 2022 sale.
Head over to Amazon right now and you'll find the lowest prices of the year on so many of Amazon's most popular gadgets. Fire TV Stick deals start at $14.99, and Echo speaker deals start at $14.99. And you won't believe how many cheap Amazon deals there are right now.
First off, the Echo Auto is down to just $14.99 right now. This awesome device adds hands-free Alexa to your car, and it's a must-have. Then, on top of that, you can get Blink Mini home security cameras for $15 each when you buy a 2-pack. That's an awesome deal. You can also get amazing Acer Chromebook Spin 311 deals as well this Black Friday.
Then, on top of all that, there's an excellent Christmas deal that you definitely need to take advantage of. Buy any of these great discounted Christmas trees with LED lighting built-in, and you can get an Amazon Smart Plug and an Echo Dot for free!
Check out all of Amazon's best Black Friday Amazon device deals down below.
---
More Black Friday 2022 coverage
If you're looking for all the best deals for Black Friday 2022, you'll find them in our extensive coverage.
The shopping experts at BGR have combed through all the biggest Black Friday sales online. We have hand-picked all the best deals with the deepest discounts on popular items. The team here at BGR has more than 4 decades of combined experience finding all the best bargains for our readers. With that in mind, you can rest assured that this is your one-stop shop for all of your Black Friday deal-hunting needs.
Below, you'll find all of BGR's best Black Friday 2022 deals roundups. Be sure to browse through them all if you want to see the very best sales that are available this year.
---
Go here to see this month's best deals online!