With IFA 2023 ending today, BGR is gathering all the highlights from the European trade show, which just completed its 99th anniversary. From the show's beginning until its last day, sustainability was the key point of IFA.
Despite uncertainty in the consumer electronic market and customers being more aware of their spending, they also pay attention to sustainability efforts from brands, as this is one of the most important topics when choosing a new product. With that, companies from all over the globe discussed it during their keynote and at their booths.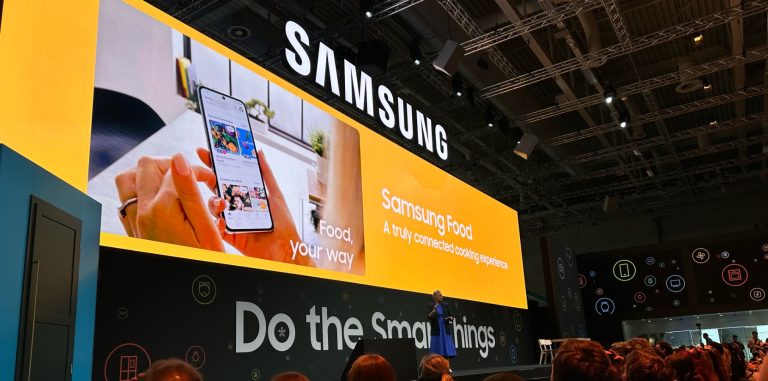 Interestingly, a lot of brands promoted new technologies for washing machines. And basically, they all gave us the same message: if you want to help the environment, waste less water, and don't ruin the oceans with microfibers from your clothes, buy a new washing machine. But what should we do if the ones we already have?
Samsung, for example, focused on the future and once again teased its 6G technology, which should be available before 2030. The company said that this new network would be the future that 5G couldn't deliver, as it will have less latency, support more devices simultaneously per square kilometer, and speed up AI and XR applications.
Down to Earth, the company also showed a first look at its The Frame TV Disney100 edition, which adds over 100 pieces of art from Disney and a Mickey Mouse-inspired remote. In addition, Samsung announced its new 2nd-gen Freestyle projector alongside a new Food app, which in 2024 will be able to tell all details about it from a photo, including nutrition information.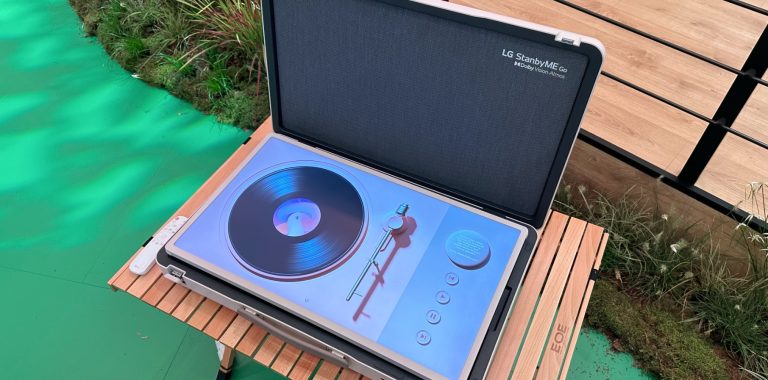 Another prominent South Korean company, LG, also had a giant booth at IFA 2023. It gave us a first look at its 27-inch suitcase TV. The StandbyME Go television is weird as it can be, but it's also a good tech application, as you can watch your favorite content, listen to songs, play chess, and use it on the go. We were amazed, but wouldn't recommend anyone to buy it.
IFA 2023 was full of accessories for the iPhone 15 – and other Apple products
At IFA 2023, BGR saw a lot of iPhone 15 mockups. Several brands are promoting the upcoming phones, which should be announced next week, and highlighting their products, such as screen protectors, cases, and USB-C accessories. Of the cases, we could take a good look at the Action Button cutout for the iPhone 15 Pro and the bigger sensors.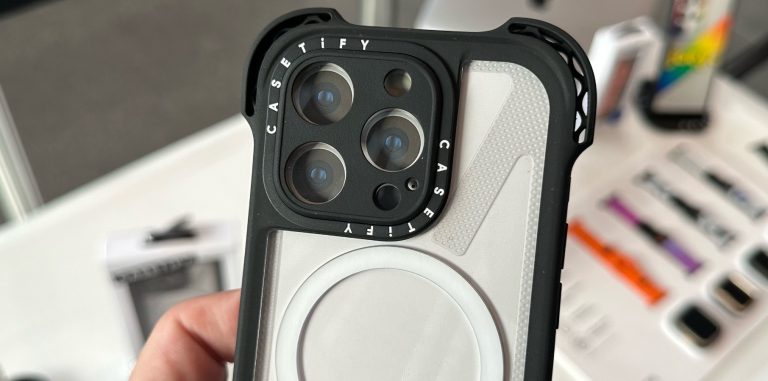 Of the iPhone accessory makers, Belkin, mophie, and Anker were all promoting Qi2 chargers with MagSafe support. As the iPhone 15 is expected to support this new standard, these companies are readying the speedier 15W wireless charging for accessories that don't have a MagSafe certification.
One of the most exciting accessories I found for Apple products was from RockMax. The company sells AirPods skins, and you can customize both your wireless earbuds, smart charging case, or AirTag, for example. It has eight categories to choose from with hundreds of options.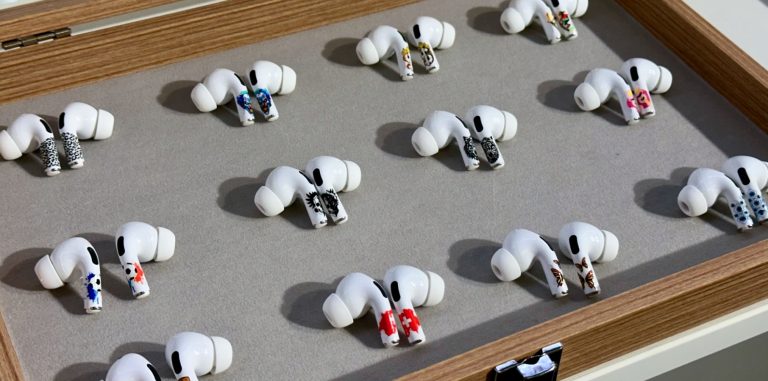 At IFA 2023, Eve Play announced its first streaming box with AirPlay compatibility to enjoy songs played from Apple Music on your Hi-Fi system. This product offers different outputs with coaxial-digital, optical-digital, and Cinch-/RCA analog ports, and it's perfect for Apple users and audiophiles who currently don't have many Hi-Fi options.
In addition, Jabra has released its best wireless earbuds yet with the Elite 10 and Elite 8 models. Although these are not iPhone-only accessories, they will work great with Apple and Android devices.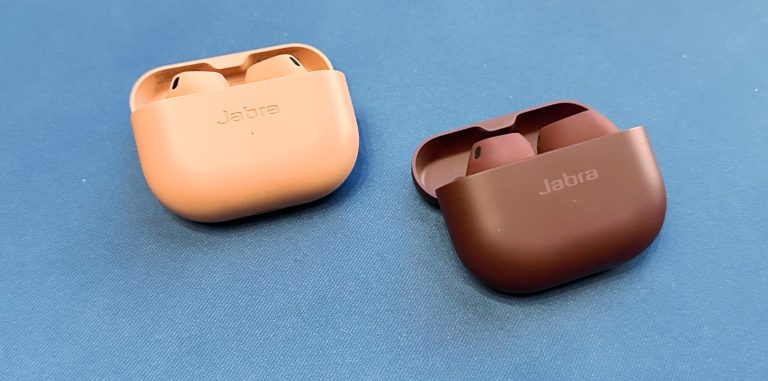 For the Elite 10, these earbuds have Dolby Atmos with Dolby Head Tracking, advanced ANC, 6-hour battery life (27 hours with case), Bluetooth Multipoint connection, hands-free voice assistance, and easy pairing. A new ear tip makes these earbuds more comfortable to use.
The Elite 8 Active has the US Military Standard for Ruggedized Electronics (810H) certification, making them resistant to dropouts when submerged up to 1.5m or even against dust.
Smartphone announcements, robot vacuums, and more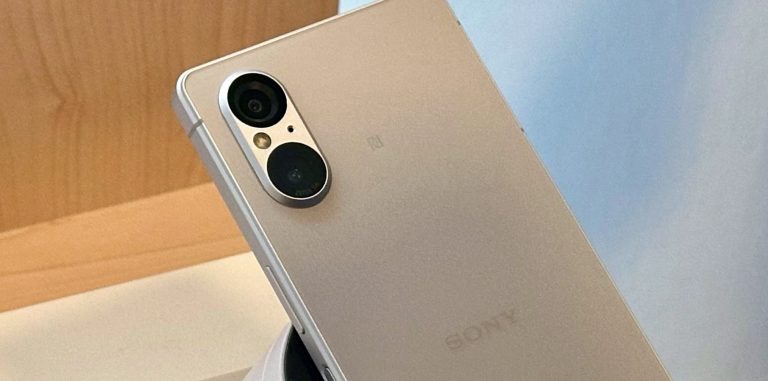 During IFA 2023, BGR got hands-on with the Sony Xperia 5 V and its impressive camera. The Japanese company wants to make this device the go-to choice for creators, as it focuses on great battery life, lots of camera customization, and even a Video Creator app.
Honor, for example, teased the Magic V2 foldable phone, and Lenovo showed its Legion Go handheld gaming console. It has an AMD Ryzen Z1 Series chip that powers the gaming sessions, paired with 16GB of LPDDR5X RAM and up to 1TB PCIe Gen 4 SSDs. The base model ships with 256GB of storage but supports microSD cards of up to 2TB.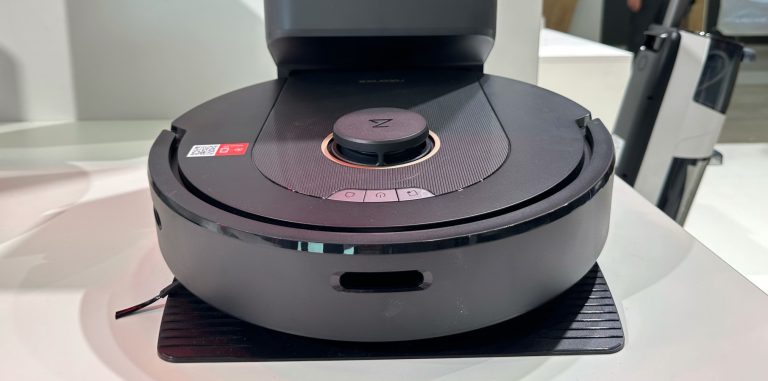 Roborock, for example, wants to make its robot vacuum more mainstream by launching a new 15 Pro, which, according to the company, is "the one to buy." With 5,500pa suction power, it has a 770ml onboard dustbin to ensure you don't need to keep emptying it all the time. With mapping capability as well, it also offers new app features. For example, users can add no-go zones, ask for fast cleaning, or clean with a new floor directions function.
Lastly, Kodak is previewing its Smile+ camera, and HP also teased its Sprocket Panorama Printer. Both of them work with your smartphone, and you can print memories – or take photos – in a fun, customizable way.
Wrap up
These are the highlights of IFA 2023. The trade show was full of announcements and new products. BGR is ready for the 100th anniversary of the show in 2024, and we will bring all the details about the next event as soon as we learn more.