A week ago, Samsung announced a limited edition of its The Frame TV, celebrating 100 years of Disney. During IFA 2023, the South Korean company displayed this product, and BGR got a first look at this commemorative The Frame, which is available to purchase in the US.
This Disney edition of The Frame comes in 55, 65, and 75-inch display options in the US and 65-inch only in Europe. It offers 105 art pieces from Disney, Pixar, LucasFilm, Marvel, and National Geographic.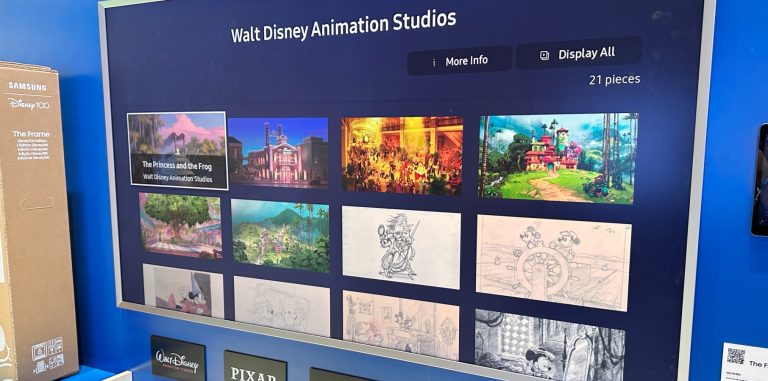 Mickey Mouse inspires the remote control, as it has a full-white body and three black buttons resembling Disney's main character. It also has SolarCell technology, meaning the remote charges with sunlight.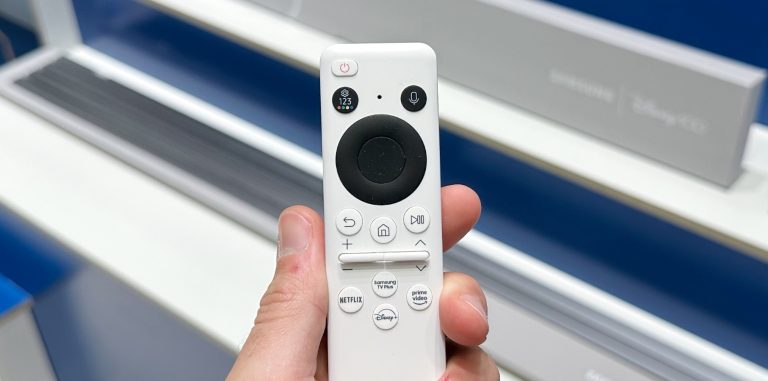 Curiously, the package of this special Disney edition of The Frame also has Mickey Mouse on it. As with the other eco-friendly TV packages from Samsung, customers cut and use them as brand-new accessories for their homes, such as a magazine cabinet.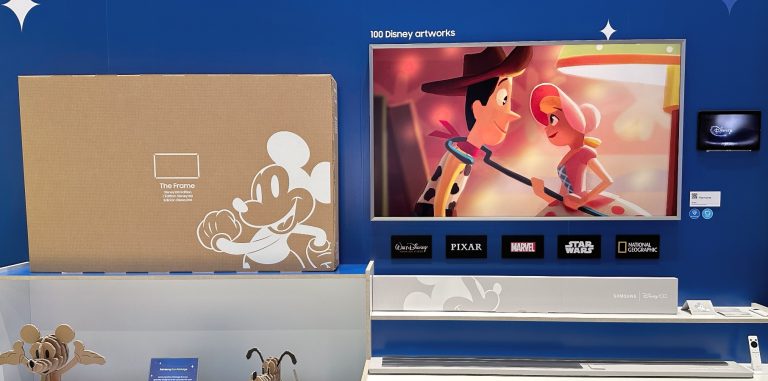 "We are thrilled to offer this one-of-a-kind edition of The Frame to celebrate Disney's landmark 100th anniversary," said Cheolgi Kim, Executive Vice President of Visual Display Business at Samsung Electronics. "These collaborations serve as an exciting way to spotlight The Frame's distinct features, which revolutionized how we use our screens and consume content. We hope this unique edition of The Frame allows more people to experience the wonderful viewing experience the TV has to offer."
In addition to the Disney art pieces, users can still buy other images from the Samsung Art Store, as it offers curated collections from international museums and famous artists.
With a matte display, Samsung The Frame TV wants to resemble a piece of art on your wall while also granting high-quality images when watching your favorite shows.
This TV starts at $1,699, and it's unclear how long Samsung will sell it or how many units are available, so if you plan to buy one, you should hurry.