I'm not a gamer by any measure. I don't own consoles other than the Steam Deck, which has been sitting in a drawer for over a year. And I abandoned PC gaming long before that. The most likely place I'd play any sort of game is the iPhone or iPad. That's probably why I am attracted to gaming handhelds like the Steam Deck, which themselves are obvious alternatives to the Nintendo Switch. The latest entrant in this category is Lenovo's Legion Go, which comes with companion Legion Glasses.
Unveiled at IFA 2023, the Legion Go sounds like a possibly great Windows 11 handheld gaming machine. It starts at $699 and offers incredibly solid specs for that price tag. Moreover, it runs Windows 11. In theory, it's an actual PC that should be compatible with all the hot games in town. But would I even have the time or desire to play games on it?
I got the Steam Deck as soon as it went up for preorder and then waited months to receive it. I then played mostly one game on it, Elden Ring, and the whole thing was a blast. The Steam Deck continues to be a blast. I just stopped using it. It's happened just as I stopped binge-watching Netflix shows. But I've been reconsidering going back to it to try my hand at Baldur's Gate 3, which is all the rage right now.
The Legion Go would be an even better machine, and it's slightly more expensive. Specs-wise, we're looking at an 8.8-inch QHD+ touchscreen display with up to 500 nits of brightness and up to 144Hz refresh rate.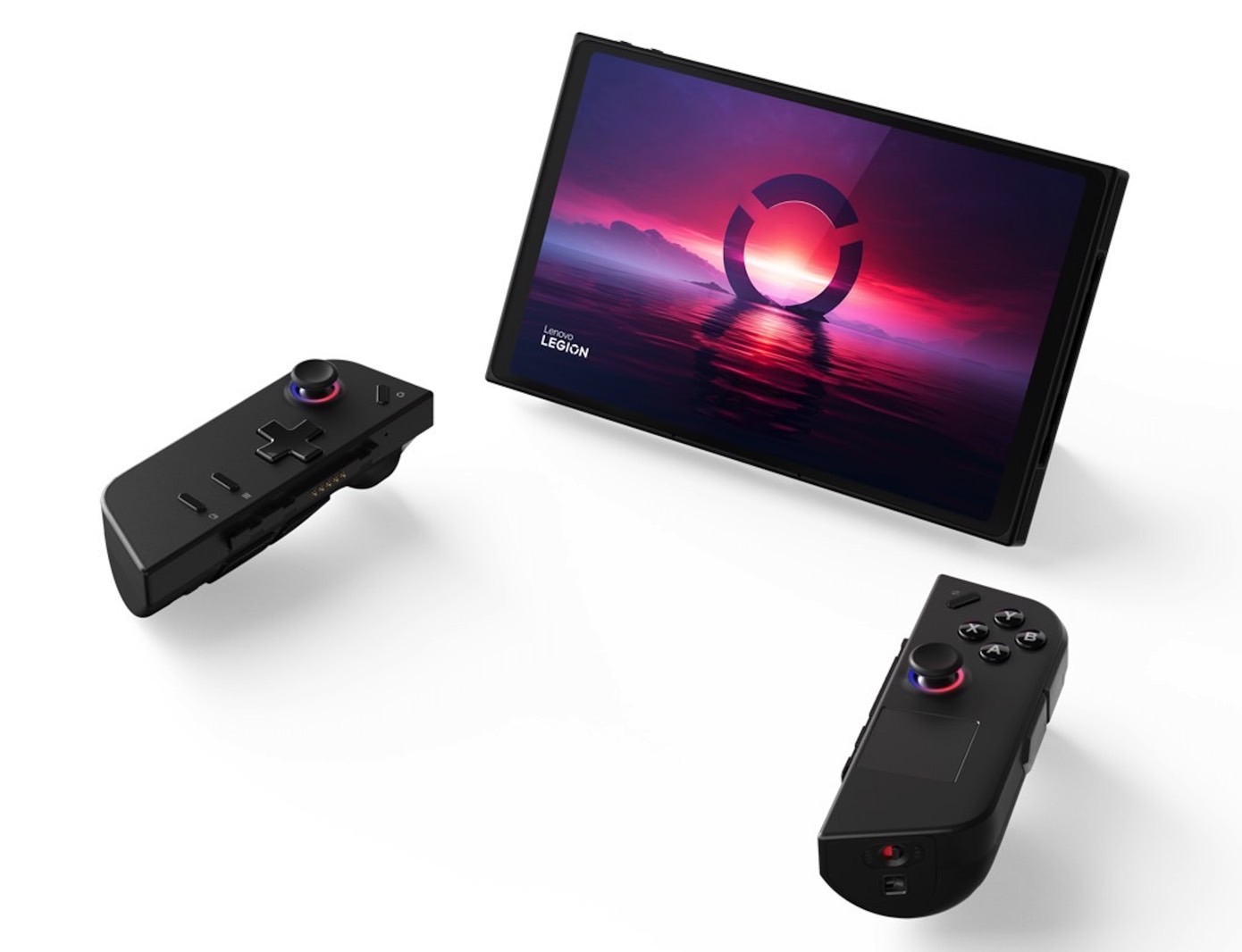 An AMD Ryzen Z1 Series chip powers the gaming sessions, paired with 16GB of LPDDR5X RAM and up to 1TB PCIe Gen 4 SSDs. The base model ships with 256GB of storage but supports microSD cards of up to 2TB.
Additionally, the Legion Go features two USB-C ports that offer 65W of power and connectivity support to other peripherals. You also get a 3.5mm audio jack for headphones.
Speaking of that power, the 49.2WHr battery supports Super Rapid Charge tech, which means the Legion Go will reach 70% in half an hour. It's unclear how long wireless gaming sessions will last, as Lenovo doesn't offer official battery life estimates.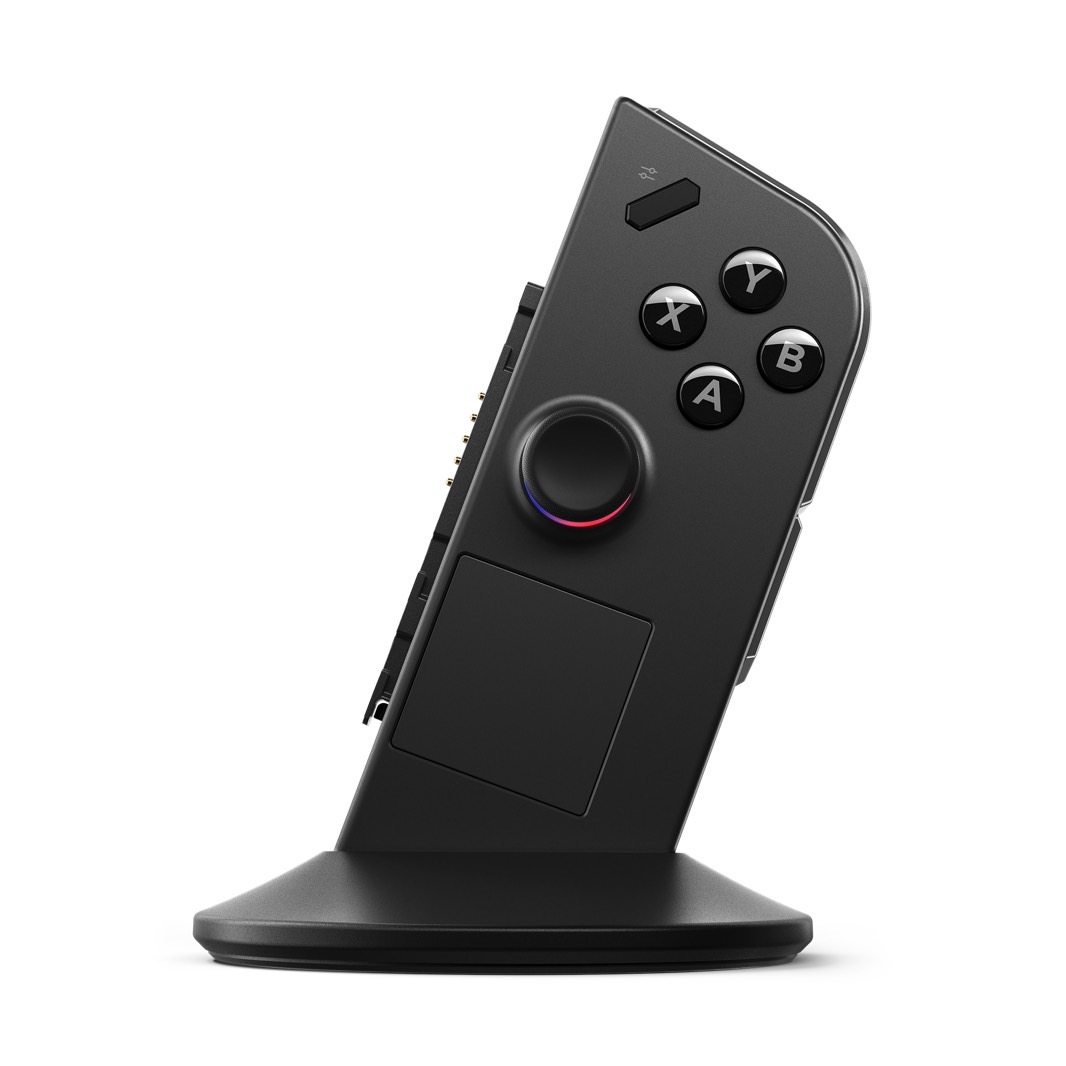 Unlike the Steam Deck and very much like the Nintendo Switch, the Legion Go comes with detachable controllers. The Legion TrueStrike controllers can be used while detached with the help of a controller base that turns the right-hand one into a joystick-like contraption. The Legion Go display stays propped up in such instances thanks to a built-in stand.
Finally, expect Wi-Fi 6E support and Bluetooth 5.2 connectivity from the Legion Go.
On the software side, you get Windows 11 Home with Lenovo's Legion Space on top. This offers quick access to game platforms and stores and quick settings for games. Legion Space works with Xbox Game Pass Ultimate to give you access to your games, and the Legion Go purchase will get you a free 3-month membership to Microsoft's service.
The Legion Go does have one unique feature that other portable handheld devices can't match: The $329 optional Legion Glasses. They aren't rivals to Apple's Vision Pro. Instead, they connect to the Legion Go via USB-C to provide access to a large, private display that appears in front of your eyes. The micro-OLED display tech supports Full HD resolution for each eye and a 60Hz refresh rate.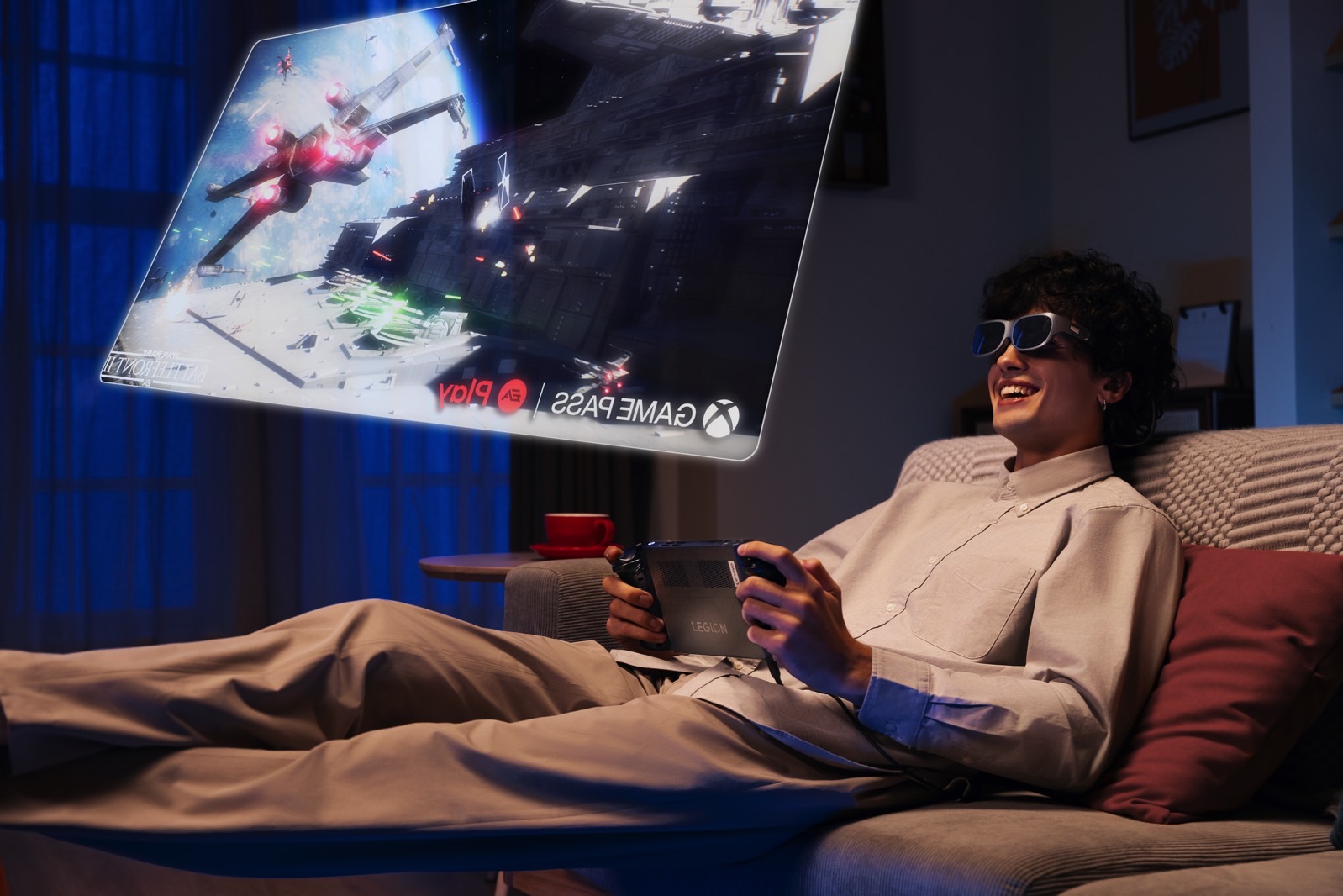 While the Legion Glasses are made for the Legion Go, they'll also work with Android, macOS, and other Windows gadgets.
All of that sounds great, in theory. The Legion Go seems to be a great handheld gaming device, one you should consider if you're a fan of the Nintendo Switch, Steam Deck, ROG Ally, and even Sony's PlayStation Portal. The latter isn't a true gaming system, however.
That said, we're still in the early days of the Legion Go. I'd like to know how long the battery lasts, how comfortable this 854g (1.88 pounds) gaming system is to use, and how the overall software/gaming experience feels.
The Legion Go and Legion Glasses will hit stores in October, at which point we should know more about Lenovo's gaming devices. I should also figure out if I want more gaming in my life by then.