A few weeks ago, LG unveiled its 27-inch suitcase TV. The StandbyME Go television shows that the South Korean company is still innovating with its products, even though it feels LG doesn't mind shipping products that should take some more time in development.
The company is displaying one unit of this suitcase TV at IFA 2023, and I had the opportunity to try it for a few minutes. In a press release, LG says you can watch your favorite movies and TV shows, play games, listen to songs, and watch beautiful landscapes or a fireplace.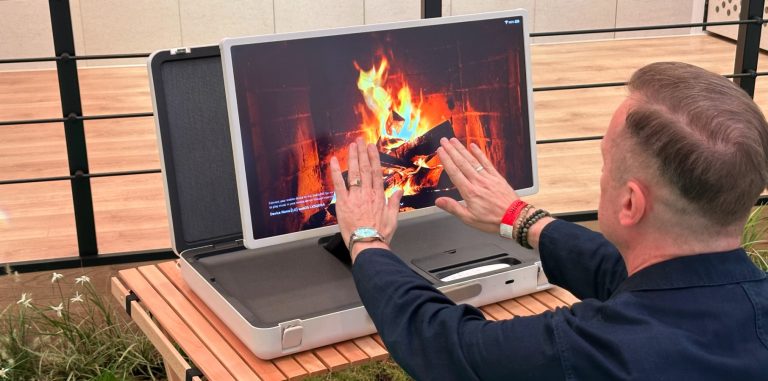 From my brief hands-on, I could only play music – as Netflix and Disney+ wouldn't load – see some landscapes and move the display a bit.
I have thoughts.
The LG StandbyMe Go works by touching the display or with a remote control. It's somewhat responsive but more like those screens on a notebook rather than the quality level of your smartphone display.
The overall construction of this product is solid. The case is well-built, but you can't compare the quality level of a Samsung The Frame TV for displaying an image to LG's StandbyMe Go product. It's not the same.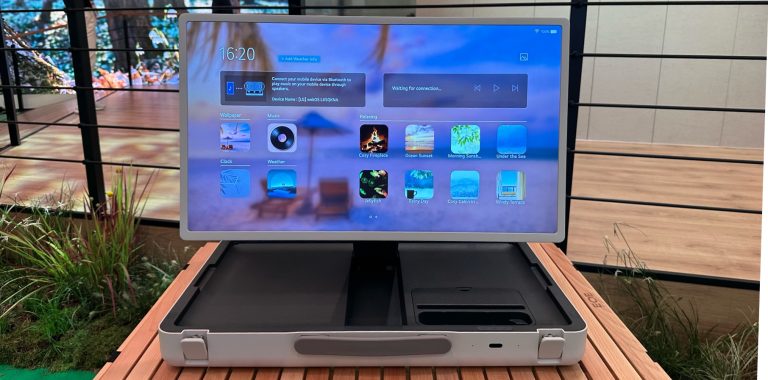 Since LG promotes this portable TV for outdoor usage, I don't think users would have a great experience overall. Even though the display has a matte finish, it can be challenging depending on outdoor light.
On the other hand, I was pretty impressed with the speakers. I could play some music at half the total volume, which was satisfying. Even though I was in an open space, I could clearly listen to the song thanks to the suitcase's four speakers. Having this vintage turntable look was also great.
For unknown reasons, no gaming was available on this unit, and Netflix and Disney+ got stuck on a privacy permission page that didn't load.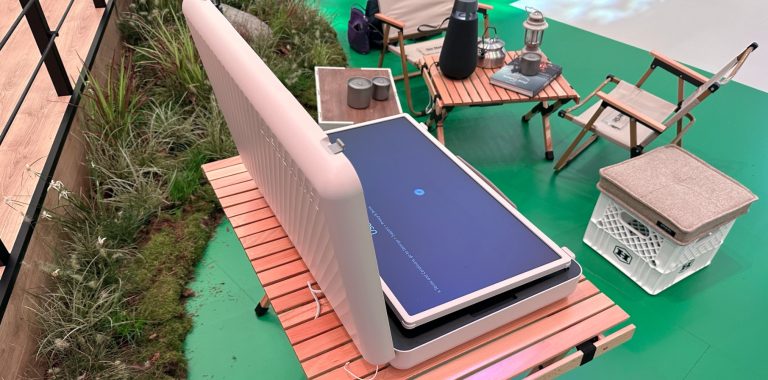 LG says this suitcase TV can last for three hours without a charger. It runs webOS software, supports AirPlay – and works great – and costs $999. It is still in pre-sale, and on the company's website, it's expected to be delivered by the middle of September.
Personally, I think this is a good concept that needs a few generations to start being useful. At the moment, I don't see how it could be helpful on a camping trip, at a camping house, or by the pool.
Stick with BGR for the latest IFA 2023 news.