You're not living in the future if you don't have a 27-inch suitcase TV. The StanbyME Go television created by LG can last up to three hours on a charge, has four built-in speakers, supports AirPlay and voice control, and has a multitouch display.
This suitcase TV from LG looks like an iPad crossed with a gaming monitor while also being the long-lost cousin of Samsung's The Frame or The Sero TVs. While one South Korean company focuses on stylish design, the other is all about portability.
In addition to a press release, LG also released an ad showing different scenarios of how the StanbyME Go TV could be used when you're camping or chilling by the pool and you want to listen to your favorite songs, play chess with your friends, or just carry a TV around.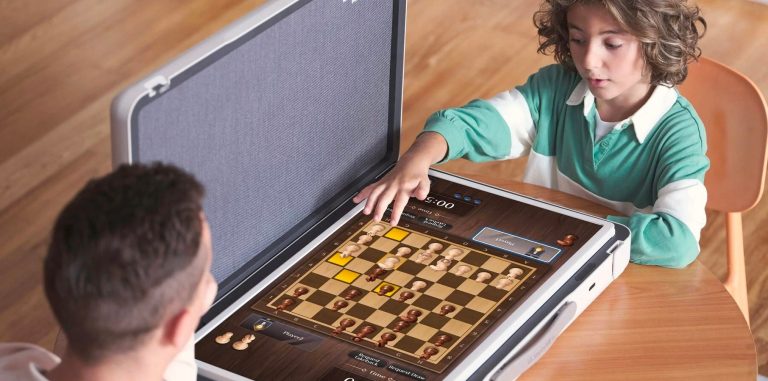 LG describes the StanbyME Go as a "new, innovative display and entertainment center that allows users to bring a quality entertainment experience wherever they go without sacrificing convenience or quality […] It is attached to a stand within a sleek case and can be tilted, rotated, raised, and lowered while in landscape and portrait orientations and table mode."
Although I missed its announcement a month ago, anyone in the US can now preorder this suitcase TV and get an LG Xboom 360 Bluetooth speaker to level up their TV-on-the-go experience.
"Content viewing is no longer confined to the living room or even the home, but until now, consumers have had to sacrifice screen size in favor of portability," said David Park, Head of HE Product Marketing. "LG StanbyME Go makes the full-scale viewing experience travel-friendly and offers a versatile option for streaming, listening, remote working, and more."
The TV runs LG's webOS software, supports AirPlay, and mirrors both iPhone and Android devices. It costs $999 and will be available on LG's website later this month.