We all know that Black Friday is huge for things like TVs and laptops. It's also big for other popular products that tend to be pricey. But kitchen appliances are always at or near the top of people's lists ahead of the holidays. And there's no question that Black Friday air fryer deals in 2022 are better than we've ever seen before. Some of these prices are so low, it's almost as if someone made a mistake!
---
Featured deals in this article:
---
Air fryers have grown so popular in recent years. In fact, among our readers, they're even more popular than Instant Pots lately. That's a remarkable feat when you consider how popular Instant Pots always are.
So many people are planning to give an air fryer as a Christmas or Chanukah gift this year. Also, there are plenty of people out there looking to get a new model for themselves.
If you've been waiting for prices to drop, Black Friday air fryer deals for 2022 are finally here. All the top brands are on sale including Instant, Cosori, Ninja, and more.
Here, we're going to show you all the best air fryer deals of the season.
Black Friday air fryer deals 2022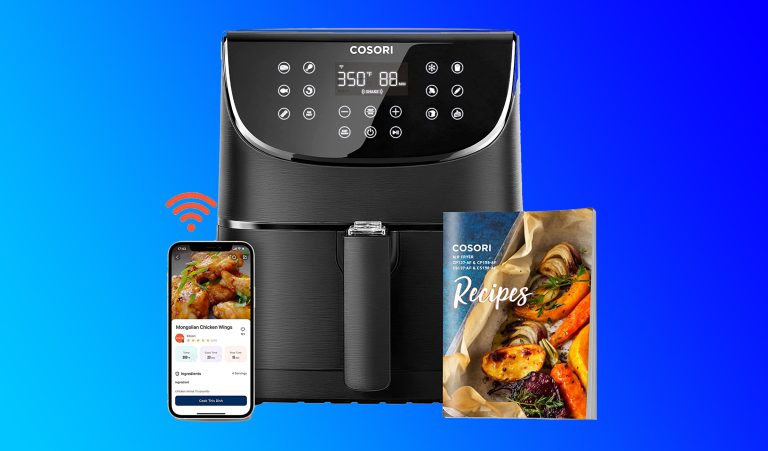 There are a million different air fryer models out there. What's more, many of them are actually quite impressive. There are tons of high-quality models across every price point. You definitely don't need to spend a fortune to get a solid air fryer.
And now, thanks to all the fantastic Black Friday air fryer deals out there, you can save even more money!
While it's true that there are countless high-quality options out there, a few brands always bubble to the top. In this roundup, we're going to focus mainly on the best deals from top brands like Instant (the maker of Instant Pots), Ninja, and Cosori.
Instant Vortex air fryer deals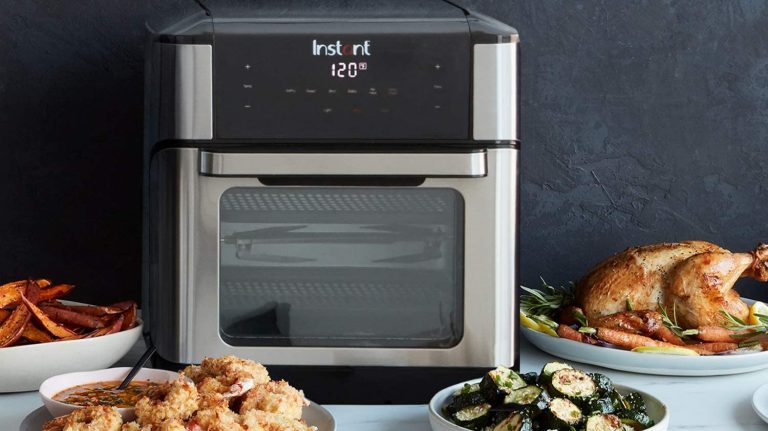 Instant Brands is running so many air fryer deals this year for Black Friday. In fact, we can't even believe how many models the company has on sale.
Visit our guide on the best Black Friday Instant Pot deals to see them all — there are more than a dozen different Instant air fryers on sale this year!
Of course, there are a few deals that are definitely our favorites.
To start, the Instant Essentials 4-quart air fryer oven is on sale for only $54.99, which is crazy. We also highly recommend the Instant Vortex 5.7-quart air fryer at $79.99.
Here are our favorite Instant Vortex air fryer deals for Black Friday:
Instant Pot Duo Crisp deals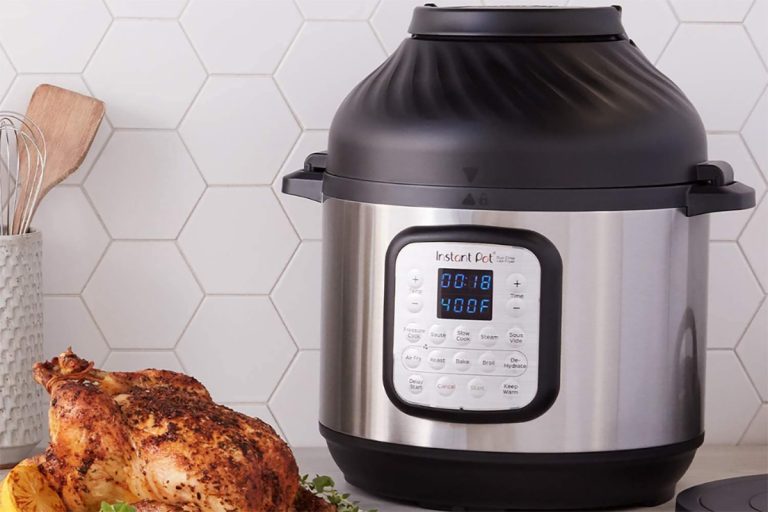 In addition to Instant Vortex air fryer ovens, there are also a few deals on Instant Pot pressure cooker models with a built-in air fryer function.
First up, the $200 Instant Pot Duo Crisp is down to just $139.95, which is the lowest price of 2022. This model has plenty of capacity thanks to 8 quarts of space. It also has 11 different cooking modes, including a built-in air fryer!
The other model on sale right now is the Instant Pot Pro Crisp, which comes in a sleek black color. The Pro Crisp retails for $270, but it's down to $169.95 in this Black Friday air fryer deal.
Ninja Black Friday 2022 air fryer deals
Ninja air fryers are nearly as popular as Instant models. And there are plenty of great Ninja air fryer deals available right now.
First and foremost, the Ninja Air Fryer AF101 is the most-searched-for air fryer on the internet right now. It's an awesome, compact 4-quart model that fits well on any countertop. People love it so much — 25,000 5-star Amazon reviews can't be wrong! Thankfully, it's included in Amazon's Ninja Black Friday deals for 2022.
As great as the AF101 is, you definitely shouldn't buy it right now. Why not, you ask? Instead, check out the Ninja Air Fryer XL AF150. This model has 5.5 quarts of space and all the features you might want. It retails for $150, but it's only $98.99 for Black Friday.
That's just $9 more than the AF101!
And last but not least, the mother lode. Pick up the Ninja SP351 Digital Air Fry Pro Countertop 8-in-1 Oven that normally costs $320 and you'll only pay $189.99. That's definitely one of the best Ninja Black Friday deals we've ever seen.
Cosori air fryer deals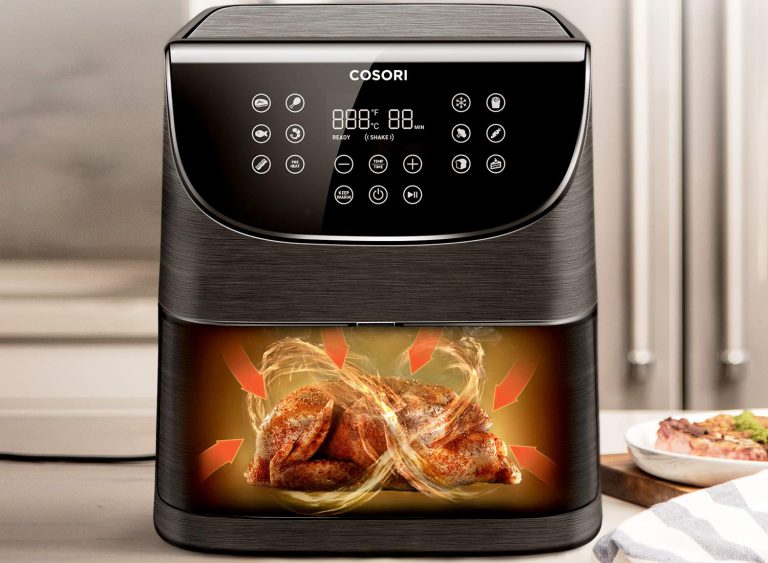 As popular as those other brands are, neither Instant nor Ninja have the #1 best-selling air fryer on Amazon. That title goes to Cosori, and there are several super-popular Cosori air fryers on sale for Black Friday 2022.
Here are our favorite deals, starting with the #1 best-selling Cosori Air Fryer Max XL:
One more Black Friday air fryer deal to check out
If you want one last recommendation, we've got a great one for you.
The Ultrean AF01 air fryer oven is a fantastic low-cost model. Despite being affordable, it's one of the most reliable models around. It's also so easy to use, which is why it has 29,000 5-star reviews.
This model retails for $96, which is already a great price. During Black Friday, however, you can get one for a fraction of that cost.
---
More Black Friday 2022 coverage
If you're looking for all the best deals for Black Friday 2022, you'll find them in our extensive coverage.
The shopping experts at BGR have combed through all the biggest Black Friday sales online. We have hand-picked all the best deals with the deepest discounts on popular items. The team here at BGR has more than 4 decades of combined experience finding all the best bargains for our readers. With that in mind, you can rest assured that this is your one-stop shop for all of your Black Friday deal-hunting needs.
Below, you'll find all of BGR's best Black Friday 2022 deals roundups. Be sure to browse through them all if you want to see the very best sales that are available this year.
---
Go here to see this month's best deals online!