Our readers love Apple Gift Card deals so much. But the problem with these great promotions is that they're few and far between. It's so rare to see a deal that gets you free credit when you buy an Apple Gift Card.
For Black Friday 2022, however, there's a phenomenal deal available that every Apple fan needs to take advantage of.
In a nutshell, it gets you a $15 Amazon credit when you buy a $100 digital Apple Gift Card using the coupon code APPLEDEAL. And if you send the digital Apple Gift Card to your own email address, this deal basically gets you a $15 Amazon credit for free!
---
UPDATE: Special limited-time Apple gift card deal for Christmas!
Until the end of the day on December 21, Amazon is offering a special Apple gift card deal to eligible customers. You'll find all the details on this page.
In a nutshell, you'll get a $10 Amazon credit if you spend $100+ on an Apple gift card. Just use the coupon code APPLEGC at checkout.
As always, you can send these digital eGift cards to your own email address. That way, you're not spending any money since the funds will be yours to spend at Apple anytime you want — and you'll still get the bonus credit from Amazon!
This deal is part of Amazon's 15 days of gift card deals promotion, and there are plenty of deals from other brands like Grubhub, Ulta, Fandango, Domino's, Taco Bell, Gap, Old Nay, and more. Check out all the deals right here.
---
The only catch with this deal is that it will almost certainly sell out fast. It's supposed to be around through the end of December, but it could disappear at any moment.
Of note, there are so many more Amazon gift card deals available right now. Plus, there are more than a dozen special Black Friday gift card deals available right now. Make sure you read about them, or you're missing out on free money!
As for this Apple gift card deal, you should make sure you read all the way to the end. There are two reasons for that.
First, there are some terms and conditions with this deal that you should be aware of. But the more important reason is that we've also included some other Apple deals in this article.
Hurry, and you can save big on AirPods Pro 2, AirPods 3, Apple Watch models, and more!
Best Apple Gift Card deals of Black Friday
Do you have an Apple fan in your life? Do you love Apple products yourself? In either case, there's a limited-time Amazon Cyber Week gift card offer that you need to take advantage of.
All you need to do to get in on the action is spend $100 or more on an Apple Gift Card. The only requirement is that it has to be the Apple Gift Card from this Amazon listing — other Apple gift cards aren't included.
Then, use the coupon code APPLEDEAL at checkout. When you do, you'll get a $15 Amazon credit!
Now, here's the best part. If you're planning to make some Apple purchases anyway, you can essentially get a free credit. Just send the Apple Gift Card to your own address, and you'll end up with $15 for free!
You can find all the terms and conditions for this deal right here on Amazon. Just scroll down to the section labeled "special offers and product promotions".
This deal is a serious sellout risk!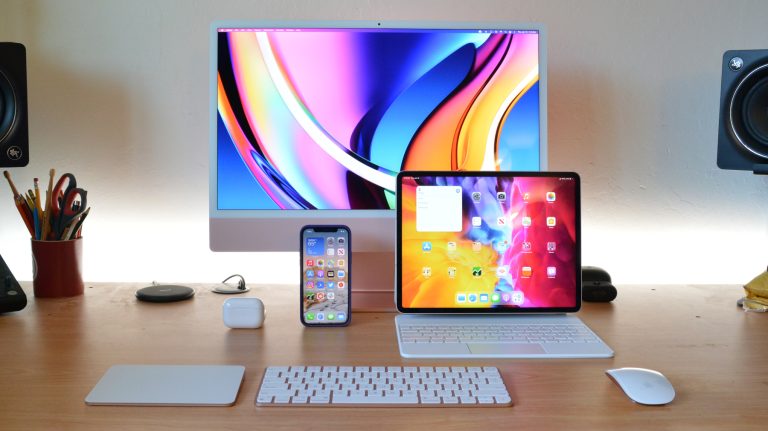 As for how long this deal is set to last, it's difficult to say. You're supposed to have until the end of December to score this awesome Apple Gift Card deal. Here's what the terms and conditions have to say on the matter:
This is a limited-time offer while supplies last. In order to qualify for the promotional credit, you must: (1) purchase at least $100 of select Apple Digital Gift Cards ("GC") in a single order at Amazon.com starting December 23 6:00 AM (PT); and (2) enter the promotional code "APPLEDEAL" in the "Gift Cards & Promotional Codes" box when you check out.
But there's something very important that you should keep in mind.
These Apple Gift Card deals are rare on Amazon, but we've seen a few before. Almost every time we find these promotions, however, they sell out ahead of schedule.
Since so many people are shopping for gift cards ahead of the holidays, this deal could definitely sell out early, just like other similar deals we've seen.
Long story short, take advantage while you can and score yourself a free $15 Amazon credit! This deal could definitely disappear at any moment, and you'll be kicking yourself if you miss out.
More Apple deals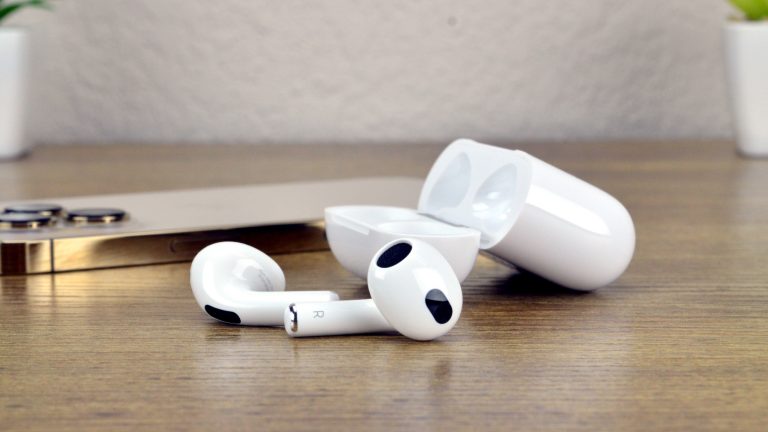 Apart from this great Apple Gift Card deal, there are a bunch of other impressive Apple deals running right now.
The hottest deal is on AirPods Pro 2, which are on sale at the lowest price ever right now. AirPods 2 are down to $79 (also the lowest price ever), and other AirPods models are up to $100 off.
The Apple Watch Series 8 is on sale at the lowest price yet, and you can save on so many other Apple Watch models. Even the white-hot Apple Watch Ultra is on sale at a new all-time low price!
Check out all the best Black Friday Apple deals in our guide.
---
More Black Friday 2022 coverage
If you're looking for all the best deals for Black Friday 2022, you'll find them in our extensive coverage.
The shopping experts at BGR have combed through all the biggest Black Friday sales online. We have hand-picked all the best deals with the deepest discounts on popular items. The team here at BGR has more than 4 decades of combined experience finding all the best bargains for our readers. With that in mind, you can rest assured that this is your one-stop shop for all of your Black Friday deal-hunting needs.
Below, you'll find all of BGR's best Black Friday 2022 deals roundups. Be sure to browse through them all if you want to see the very best sales that are available this year.
---
Go here to see this month's best deals online!