Eufy began as a small sub-brand of Anker, but it has quickly grown into one of the top smart home companies in the world. There are eufy products across nearly all of the biggest smart home categories, and one of my favorites is the company's growing lineup of robot vacuums. For Prime Day 2023, all of the best eufy robot vacuums are on sale at or close to the lowest prices of the year.
Popular entry-level models like the RoboVac 11S and RoboVac 15C MAX are available at prices starting at just $179.99. Or, if you want the best new model that eufy offers, you can save $180 on the brand-new eufy Clean X9 Pro CleanerBot. And that's just the tip of the iceberg.
No matter what your budget is or what features you're looking for, there's a eufy robot vacuum on sale for Prime Day 2023 that should fit the bill. In this roundup, I'll show you all the best deals that are available during Prime Day on July 11-12.
Featured deal: eufy Clean X9 Pro CleanerBot
Just like its parent company Anker in the early days, eufy made a name for itself by offering budget products that undercut the competition. Also like Anker, low-cost never meant low quality with eufy, so its affordable robot vacuums offered best-in-class bang for your buck.
Now that eufy is established as a market leader, it offers a wide range of options across all price points. That's true with all of the smart home categories it participates in, including the robot vacuum market.
I've tested so many different eufy robot vacuums over the years, but none have impressed me as much as the eufy Clean X9 Pro CleanerBot, which was just released in late June. This impressive new robot vacuum and mop hybrid retails for $900, but it's down to $719.99 for Prime Day.
I've spent the past couple of weeks testing the X9 Pro CleanerBot, and I've been very impressed so far. It's the latest addition to a new breed of ultra-premium robot vacuums that are gaining serious momentum.
When auto-empty robot vacuums first burst onto the scene, it didn't take long for them to gain traction. These days, I can't imagine ever personally using a robot vacuum without an auto-empty base. The mere idea of having to empty a dustbin myself seems crazy.
Now, the same is happening with newer robot vacuums that include self-cleaning mops.
The eufy Clean X9 Pro CleanerBot is a hybrid model that includes vacuuming and mopping capabilities. It also has all the smarts you would expect, such as the ability to automatically lift its mopping pads when it arrives at a carpet or rug.
But the real fun comes after the X9 Pro is done cleaning. Not only does it empty its own dustbin, but it also cleans its own mop pads and dries them using 104-degree heat.
There are plenty of other exciting features as well, including strong 5,500Pa suction, AI-powered obstacle avoidance, and more. Plus, it can run for up to 240 minutes per charge despite having all of these complex features.
At $719.99 on sale for Prime Day, the eufy Clean X9 Pro CleanerBot is an absolute steal. Comparable models from rival brands can cost as much as $1,600! No, seriously!!
Other eufy robot vacuums on sale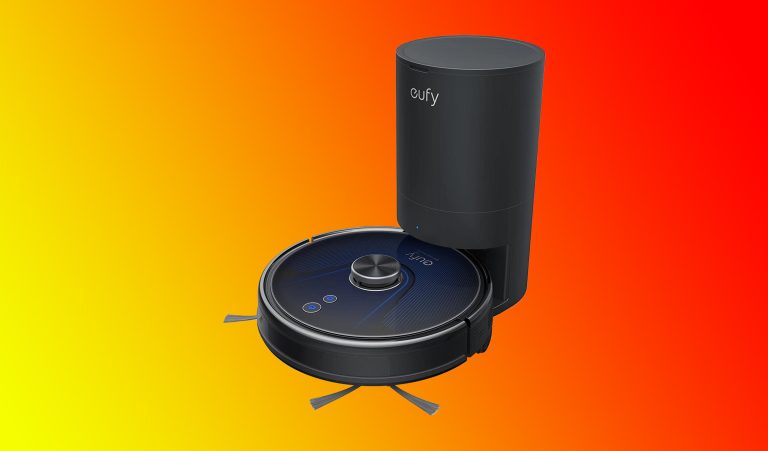 As I mentioned a few times already, the high-end x9 Pro isn't the only eufy robot vacuum on sale for Prime Day 2023.
Prices start at just $179.99 for the eufy BoostIQ RoboVac 11S, or you can get the wildly popular eufy BoostIQ RoboVac 11S Max for $199.99. The 11S has more than 44,500 5-star ratings on Amazon, so you know it's the real deal.
There are also more advanced models on sale, and a couple of great options with auto-empty bases. The eufy Clean G40Hybrid+ is down to $299.99 instead of $430, and the eufy RoboVac L35 Hybrid+ robot vacuum and mop is down to $349.99, matching the all-time low. Check out my eufy RoboVac L35 Hybrid+ review for more on that model.
All of my favorite eufy robot vacuum deals of Prime Day 2023 can be found below.
More Prime Day 2023 coverage
Amazon Prime Day 2023 includes hundreds of thousands of deals that are exclusively available to shoppers who subscribe to Amazon Prime. If you're not already a Prime member, you can sign up for a free 30-day Amazon Prime trial and shop all of these great Prime Day deals for free.
Here's some more coverage from BGR that you should check out to see all the best Prime Day 2023 deals: