After years of minor iterative updates, the robot vacuum market finally took a few big strides last year. One example is the Roomba j7+, which uses AI to help navigate its way around your home. I think that the introduction of the new self-washing mop feature was an even bigger advancement. But it comes at a hefty price, as we saw when Ecovacs launched the DEEBOT X1 Omni.
The Ecovacs DEEBOT X1 Omni is the most powerful and feature-rich robot vacuum and mop combo that I have ever tested. It also has a fantastic new feature that you won't find on any Roomba, even the flagship Roomba s9+. The only problem is that it's also one of the most expensive, with a staggering $1,549.99 price tag.
---
Featured products in this article:
---
Ecovacs X1 Omni quick review
I've been testing the Ecovacs DEEBOT X1 Omni for a few weeks now. Suffice it to say I am thoroughly impressed.
The bad
If you're like me, the first things you'll notice about the X1 Omni are the things that set it apart from most other robot vacuums and mops.
Some of those differences are actually potential strikes against it. For example, the docking station is massive, though the design is actually pretty modern and appealing. Another annoyance is the fact that you have to remove the mopping attachment in order for the X1 Omni to vacuum carpets and rugs.
And of course, the biggest strike against the DEEBOT X1 Omni is the price tag. At $1,550, it's the most expensive robot vacuum I have ever tested.
But thankfully, the good outweighs the bad by a wide margin.
The good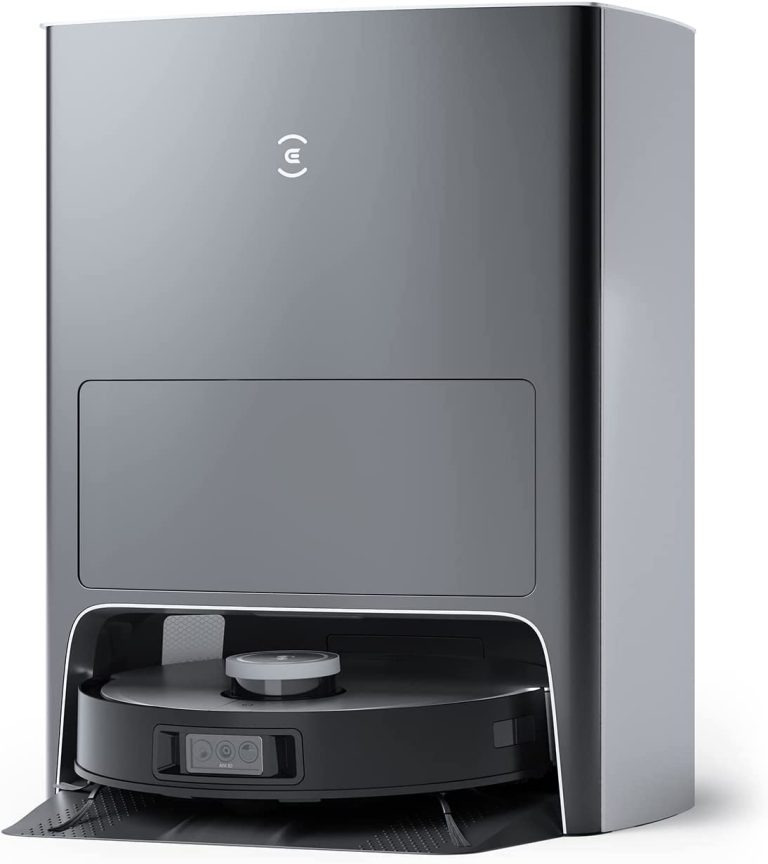 As I mentioned earlier, the docking station is quite large. But it's also very modern and stylish, having been designed by Jacob Jensen of Bang & Olufsen fame. In fact, I would go as far as to say that it actually looks great in a room with other modern furnishings.
More important than its monstrous dock, however, is the fact that Ecovacs' X1 Omni robot vacuum & mop is a monster when it comes to performance.
With 5,000 Pa of suction power, this robot vacuum handled every mess I threw at it. From plastic beads to regular old dirt and dust, there were no traces of mess when the DEEBOT X1 Omni finished vacuuming.
It also did an admirable job with pet hair, though it wasn't quite as good on carpets as the Roomba s9+ that I reviewed recently. Then again, nothing is as good as the Roomba s9+ when it comes to pet hair.
Mopping is even more impressive, especially when the X1 Omni is finished mopping. The dock has a self-washing function like the Roborock S7 MaxV Ultra I reviewed last month. It also uses heat to dry the mop and eliminate any residual odors. But the Ecovacs model is much quieter than Roborock's when it washes the mop, which is something I definitely appreciate.
Some more big checks in the plus column are laser navigation with AI-powered obstacle avoidance, a dedicated YIKO voice assistant, and outstanding battery life.
DEEBOT X1 Omni price cut
As I mentioned earlier, there's no question that the biggest problem with the DEEBOT X1 Omni is its price.
Head over to Amazon right now and you'll find the iRobot Roomba s9+ & Braava Jet m6 bundle on sale for $999. When it's not on sale, this flagship bundle retails for $1,249. iRobot is often thought of as the most expensive brand out there, and yet its flagship bundle costs less than the DEEBOT X1 Omni.
At the same time, the DEEBOT X1 Omni price makes perfect sense in this context.
First, you get one device to deal with instead of two. On top of that, the X1 Omni has tons of advanced features that you don't get with the iRobot models. And let's not forget that it not only empties its own dust bin like the Roomba s9+, but also washes and scrubs its own mopping pad.
The self-washing and heat-drying feature alone is worth its weight in gold.
With all that in mind, the $1,550 price tag doesn't seem so crazy anymore. But if you get the X1 Omni robot vacuum & mop today from Amazon, you'll enjoy a rare discount. As a matter of fact, this is the first time ever that the Ecovacs DEEBOT X1 Omni price has been discounted!
Of note, this deal is also available at Best Buy.
Ecovacs DEEBOT X1 Omni vs. Roborock S7 MaxV Ultra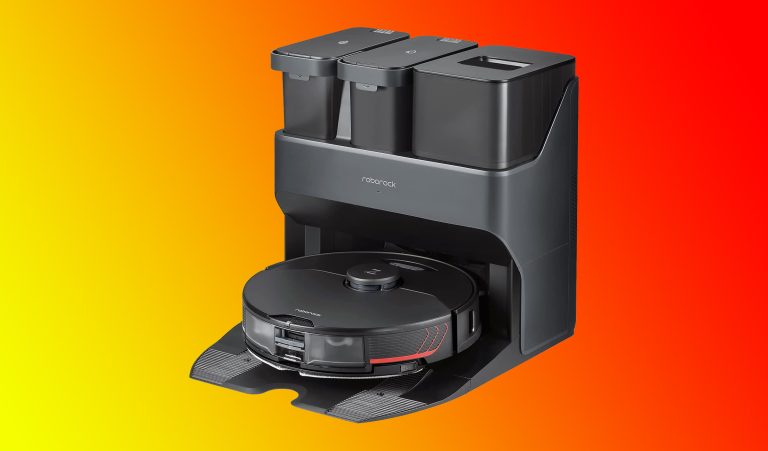 Can I just say that the names of robot vacuums are starting to get a little too crazy? It's like smartphones back in 2010 and 2011, when we saw ridiculous names like "Samsung Galaxy S II Epic 4G Touch".
Let's keep the names short and sweet please, robot vacuum makers!
With that out of the way, I wanted to give you another option if you're looking for the ultimate hybrid robot vacuum. The X1 Omni is a fantastic combination of a self-emptying vacuum and a self-washing mop, but it's not the only game in town.
Another fantastic option comes from Roborock, and it's called the S7 MaxV Ultra.
If you read my Roborock S7 MaxV Ultra review, you'll see that this model is also a fantastic flagship. It definitely falls short of the X1 Omni in some areas, but it beats the latest Ecovacs DEEBOT model in others.
In my tests, I found that the DEEBOT X1 Omni has a better self-washing mop system than the Roborock S7 MaxV Ultra. It's much quieter and it also uses heat to dry the mop pad and kill bacteria.
Also, the X1 Omni features a much sleeker design than the S7MaxV Ultra, in my opinion. The Ecovacs base station features an enclosed design with clean lines. Meanwhile, Roborock's dock looks a bit crazy and offputting.
On the flip side, the Roborock S7 MaxV Ultra offered better vacuum performance than the Ecovacs DEEBOT X1 Omni in my testing. This was especially true with pet hair on rugs and carpets. The Roborock model was much better than the X1 Omni in this area.
You can read my review for more info, or check out the S7 MaxV Ultra product page.
Go here to see this month's best deals online!