This Wi-Fi Robot Vacuum can identify and avoid obstacles such as pet waste and charging cords to finish cleaning without stopping
Pros
Enhanced mapping is amazing
Pet-optimized
Powerful vacuum
When it comes to robot vacuum cleaners, everyone wants a high-end model like the hot new iRobot Roomba j7+. Of course, the hefty Roomba j7+ price tag is definitely a barrier for many people.
Head over to Amazon and you'll find plenty of different robot vacuums on sale across all price points. That includes iRobot's Roomba brand, which is still among the best of the best after all these years.
Believe it or not, prices start at just $179.99 right now for the wildly popular Roomba 692 robot vacuum with Alexa. That's an unbelievable price and it's within a few dollars of this model's all-time low.
Anyone looking for an entry-level model should look no further than the Roomba 692. But many people are looking for something far more advanced. And perhaps they've been waiting for the right sale to pull the trigger.
Well, it doesn't get any better than the iRobot Roomba j7+ robot vacuum. Whether you buy it at full retail or at a discount, you can rest assured that you're getting tons of value for your money. In fact, the Roomba j7+ is by far the smartest model iRobot has ever made.
Roomba j7+ quick review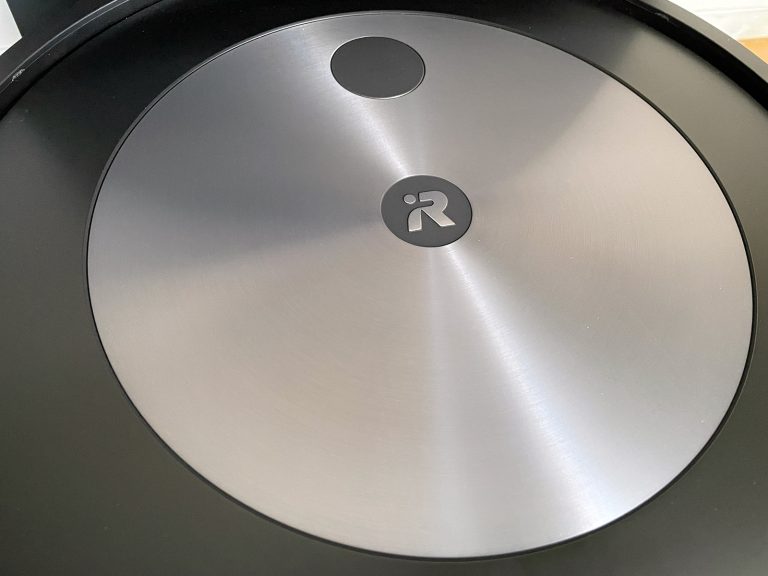 Amazon's frequent Roomba j7+ price cuts are a huge attraction. But that's hardly the only reason to check out this terrific new model.
I've been testing the Roomba j7+ robot vacuum for about a week now, and I'm thoroughly impressed. It's a powerful model with strong suction and a slim design that fits easily under most furniture. It also has iRobot's patented "Dual Multi-Surface Rubber Brushes" that pick up dirt and dust more effectively than most rival models.
But the real draw for the Roomba j7+ is the exciting new smart feature set that iRobot debuted on this model.
The j7+ uses iRobot's enhanced mapping feature to map out your home. It also has a standard bumper to help it navigate around unexpected obstacles. But this model takes things a step further. AI-powered object recognition allows the j7+ to avoid objects completely.
That means you don't have to worry about tidying up every time the robot is going to clean your home.
PrecisionVision Navigation
Image source: iRobot
PrecisionVision Navigation is a very nifty new feature introduced on the Roomba j7+ robot vacuum.
Using the front-facing camera, the j7+ can identify objects that are out of place around your floors. Instead of running them over, pushing them around, or smearing them all around your floors, the Roomba j7+ learns to avoid them.
This is a huge benefit for pet owners, and the reasons are obvious. If you've had one experience with a robot vacuum that encountered pet waste, you know the Roomba j7+ is worth it at any price. But it's also a fantastic feature for anyone else.
Power cords, headphones, and other small objects are safe around your home thanks to PrecisionVision Navigation.
When did the Roomba J7+ come out?
Roomba launched the J7+ in September 2021. It was the first with PrecisionVision Navigation. It also still happens to be the only Roomba robot vacuum to offer this new feature.
Performance
For those unfamiliar with Roombas, there are a few things you should make note of. In fact, it had been so long since I tested a Roomba robot vacuum model that even I needed some reminders.
First and foremost, Roombas have several important differences compared to other brands. One key difference is the dual multi-surface rubber brushes on the bottom. Other robot vacuums have a single brush, and they're often hard plastic with bristles.
iRobot's robot vacuums use special rubber brushes that generally do a much better job.
That said, the image below shows a rug after it had been vacuumed by the Roomba j7+ robot vacuum. Not before, but after.
Thanks to a dog that sheds excessively, there were clumps of dog hair all over the rug when the Roomba was finished with it. I've tested plenty of other robot vacuum models on the same rug. Interestingly, this rug never looked like that when those other models finished vacuuming.
As it turns out, that's simply because other robot vacuums don't agitate well enough to lift all that hair. After speaking with iRobot, I learned that this is fairly common when you first start using a Roomba.
After a few passes, this issue should clear up for some people. And if you do some searching through online forums, you'll see that it does in fact go away after a while for many people.
In my extended testing, however, the issue was never resolved. The j7+ was unable to handle long pet hair on the rugs and carpets in the home where I tested it. The much more powerful Roomba s9+ handled it with ease, however.
You can read our Roomba s9+ vs j7+ comparison for more info. Or, if you don't want to spend quite that much, hit your rug with a stick vacuum or upright vacuum after your Roomba j7+ is done.
Another important note is that battery life may seem unimpressive when you first start using the j7+.
Once it's done mapping, however, the battery had plenty of juice to clear about 800 square feet of space with some left in the tank.
Also, if you're wondering whether the Roomba j7+ will fall down stairs, I have good news. All recent Roomba models feature stair detection. In my usage, I have not had a single instance where the Roomba j7+ fell down any stairs.
Roomba j7+ price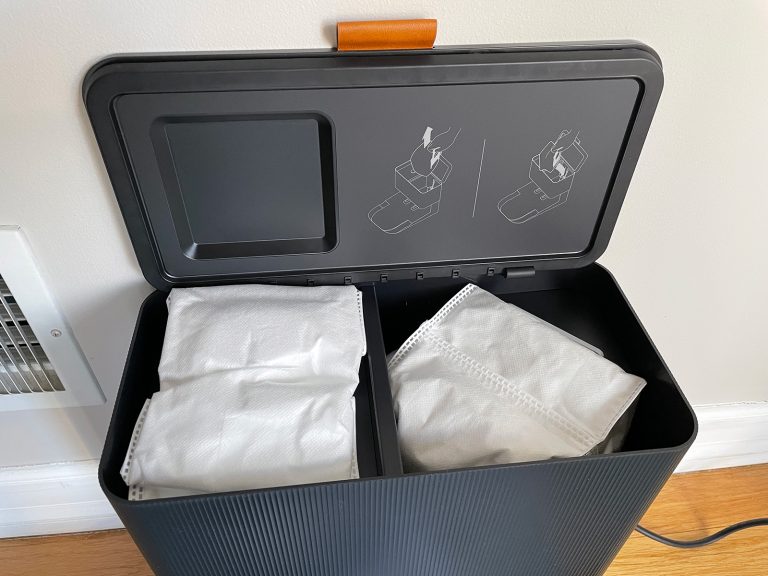 At $799, there's no question that the Roomba j7+ price is a bit too high for some people. It's certainly too high for me. But iRobot often runs deals on its own website and with major retailers.
Head over to Amazon, for example, and you'll often find the Roomba j7+ robot vacuum on sale with a discount. It's sometimes even less expensive than buying it directly from iRobot.
The Roomba j7+ is a terrific robot vacuum with intelligent features you won't find anywhere else. It's also powerful and versatile.
On top of all that, it ships with an auto-empty base. The j7+ can run for up to 2 months before you need to worry about replacing the single-use bag. As you can see above, the dock also has a nifty design that lets you store one additional bag for easy access.
Also of note, don't worry about overpaying for bags. There are plenty of third-party dirt disposal bag alternatives that cost less than what iRobot charges for OEM dirt disposal bags.