Amazon is running a big sale this week that includes some of the best Fire TV Stick deals I've seen so far in 2023. The deals cover all of Amazon's popular Fire TV Stick models, including the latest and greatest Fire TV Stick 4K Max. Plus, you can save on the newest Fire TV Cube as well, which is basically a Fire TV Stick 4K combined with an Echo Dot 5th-Gen smart speaker.
Amazon launched a new sale this week, and prices start at $19.99 for the Fire TV Stick Lite. Another popular deal is the Fire TV Stick at $24.99, which is a $15 discount.
But my favorite deal slashes the Fire TV Stick 4K Max to an all-time low price of only $24.99 in brand-new condition (coupon code UP4KMAX). If you're not eligible for the discount, you can still get the 4K Max model for $34.99.
On top of all that, Amazon's new and improved Fire TV Cube is on sale at a new all-time low price of $119.99. It has a faster processor, better far-field microphones, Wi-Fi 6E support, and more upgrades. If your TV is in a room that doesn't already have an Echo smart speaker, this is definitely the device for you.
We'll cover all those deals and more in this roundup. In fact, you'll find all of the best Fire TV Stick deals of the month right here in one place.
Upgraded 4K Fire TV Sticks on sale
If you're willing to spend a little more money, you can pick up one of Amazon's 4K models instead of the entry-level Fire TV Sticks.
I've personally used every Fire TV Stick version that Amazon has released so far, and I highly recommend opting for either the Fire TV Stick 4K or, better yet, the Fire TV Stick 4K Max. First of all, you will future-proof your purchase since it supports 4K and HDR. And with the Fire TV Stick 4K Max, you also get a significantly faster UI.
The deals this week start at $31.99 for the Fire TV Stick 4K. This is by far the most popular Fire TV Stick model among our readers. But as I said, I strongly urge our audience not to take advantage of this deal.
Why not, you ask? Because Amazon is offering an incredible Fire TV Stick 4K Max deal that slashes the price to just $24.99. That's not only a new all-time low price for this flagship model, it also happens to be $7 less than the regular 4K model!
The Fire TV Stick 4K Max is a big upgrade compared to the regular 4K version. The addition of Wi-Fi 6 support is terrific, of course. But the most noticeable difference is the Fire TV Stick 4K Max's much faster interface. It's night and day compared to other Fire TV Stick models.
All you need to do to get the deal is use the coupon code UP4KMAX at checkout. But the bad news is that there is one caveat:
Amazon says in its terms and conditions that this offer is only available to qualifying shoppers. The problem, however, is that there's no way to tell if you qualify other than to just try to get the deal. Add a Fire TV Stick 4K Max to your cart, use the coupon code UP4KMAX when you check out, and see if you get the discount. If not, you can still pick up this model at a discount since it's on sale for $34.99 for the general public.
Fire TV Stick deals on entry-level models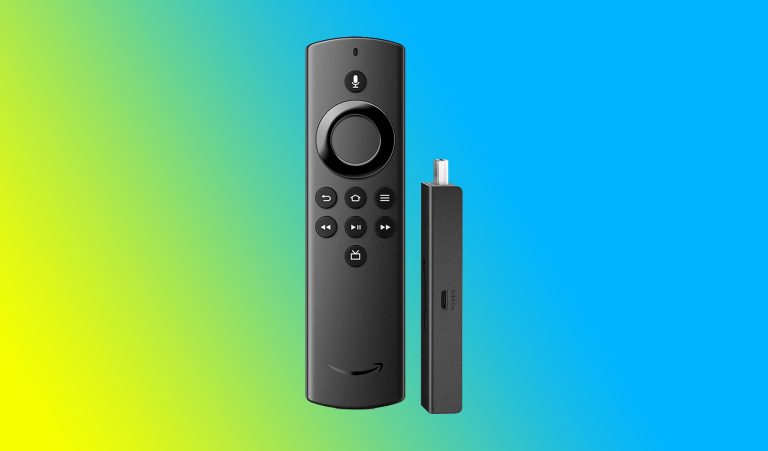 Amazon has had other Fire TV Stick sales in 2023, and there was one as recently as last month. But as I mentioned when I covered that sale, the deals weren't as impressive as other Fire TV Stick deals we've seen.
Starting today, there's a much better batch of Fire TV Stick deals available on Amazon.
Prices start at only $19.99 for a Certified Refurbished Fire TV Stick Lite, which normally sells for $30. This model is very popular because of its low cost, but there are two main limitations that you should know about before you buy one.
First, the Fire TV Stick Lite only supports resolutions up to 1080p FHD. That means you won't be able to watch 4K content at full resolution. And second, this model comes with the Alexa Voice Remote Lite, which doesn't have extra buttons to control your TV.
If you want, you can upgrade to the regular Fire TV Stick for $24.99 right now, down from $40. This model is also capped at 1080p, but it has the full-blow Alexa Voice Remote that many consider to be worth the extra money.
And last but certainly not least, we have the newest generation of Fire TV Cube. As I mentioned earlier, it's essentially a Fire TV Stick 4K combined with an Echo Dot. It's the best of both worlds, and it retails for $140.
Right now while it's on sale, however, Amazon has dropped the price to $119.99.
Also of note, Amazon has some fantastic Echo Dot deals that you should definitely check out as well.
Why I recommend Amazon Fire TV Sticks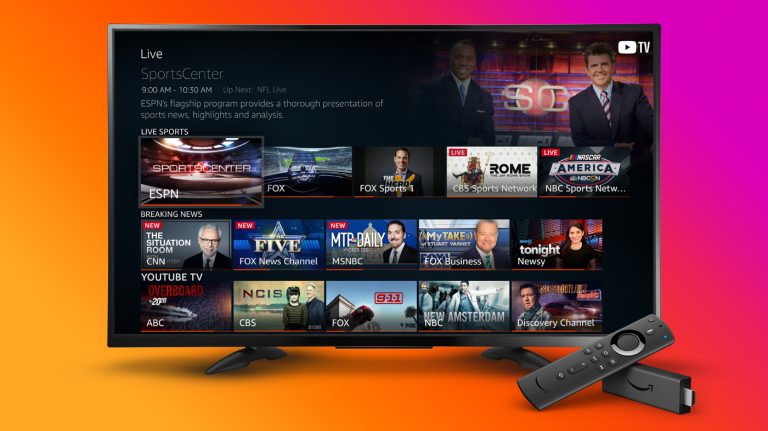 Some people who have never tried a Fire TV Stick might be confused as to why they're so popular. After all, practically every TV you can buy right now has a smart TV platform built in. That includes everything from budget televisions to high-end models from premium TV brands like Sony, LG, and Samsung.
If you want to know why product reviewers like me still recommend Fire TV Sticks, the answer is simple: Amazon's Fire TV platform is better than proprietary smart TV platforms.
There are a few different reasons why that's the case. One reason is the simple fact that the Fire TV user interface is better and more usable than proprietary platforms. I love my LG OLED TV, for example, but the webOS smart TV platform is a mess.
Another reason why Fire TV Sticks are better than built-in smart TV platforms is app support. You can find practically any app you can imagine in Amazon's app store, from streaming apps to games and more. Meanwhile, if you use the smart TV features that came on your TV, you're limited to a much smaller number of apps.
The beauty of a Fire TV Stick is that it's a cheap little device that hides out of sight behind your TV. But it instantly expands the capabilities of any TV you connect it to.
FAQ
Is there a monthly charge for a Fire TV Stick?
Amazon does not charge a monthly fee for any of its Fire TV Sticks. Let's clear that up right away because some people mistakenly think that's the case.

There are apps and services within a Fire TV Stick that you might need to pay monthly for. Examples include Netflix, Hulu, Disney+, and HBO Max. But you do not need to pay any monthly fee to use the Fire TV Stick itself.
What channels do you get on a Fire TV Stick?
The simple answer to this question is that you get practically every channel you can think of on Amazon's Fire TV Sticks. If the channel you're interested in has an app, it almost certainly is compatible with the Fire TV Stick.
What is better, Fire TV Stick or Roku?
There's a big debate surrounding which is better, Amazon's Fire TV Stick lineup or Roku streaming media players. The truth is that neither one is better overall, but there may be specific cases where one is better than the other for specific users.

For example, if you're a fan of Amazon's Alexa voice assistant, then a Fire TV Stick is probably a better option for you. It will integrate with all of your other Alexa devices. You can also use Alexa to search for movies and TV shows to watch.
Can you get local channels on a Fire TV Stick?
You should know that you cannot watch local TV channels on a Fire TV Stick on its own. It doesn't have an OTA antenna or anything like that. But you can access local TV channels through a live TV streaming service, and there are plenty of options in Amazon's app store on the Fire TV platform. Examples include Philo, Hulu, YouTube TV, Sling TV, and Fubo TV.