Officially, Amazon Prime Day 2022 may have already happened, but Amazon isn't done with great deals just yet. The company has announced a second major sale for the year, in the form of the Amazon Prime Early Access Sale, and it's happening right now. The Prime Early Access Sale, according to Amazon, allows customers to get Black Friday-level deals without having to wait until the end of November. It's kinda a big deal.
The sale has officially begun, but as we're now in the second day of the event, it's going to end pretty soon. We've been pouring through the deals to find the best ones. As you would expect, there are tons of incredible deals on all kinds of products, from smart home devices, to Apple products, to TVs.
TVs are always a hot commodity for Black Friday, Cyber Monday, and the actual Amazon Prime Day, so it makes sense that there would be great TV deals for the Prime Early Access Sale. Whether you only have a few hundred dollars to spend or you're ready to drop thousands, there should be something for you. That's not to mention the fact that Amazon is almost literally giving away free cash for the event, in the form gift cards that you can get from spending during the Prime Early Access Sale.
Of course, there are plenty of other Prime Day deals to consider. For example, we expect some great Prime Day Amazon device deals and awesome Prime Day laptop deals. We're even expecting Prime Day kitchen deals.
Read on for the best Prime Early Access Sale TV deals.
Best Prime Day TV deals
The Amazon Prime Early Access Sale is finally here, bringing with it a ton of amazing TV deals. We've rounded up our favorite TV deals for the event below.
Amazon Fire TV Omni 43-inch
The 43-inch Amazon Fire TV Omni offers a smart TV experience at a pretty low price. The TV offers easy access to all of Amazon's content, plus it lets you install all your other favorite streaming services. For the Prime Early Access Sale, the TV is available for $330, down from $410.
Amazon Fire TV Omni 55-Inch
Looking for a solid smart TV in Amazon's ecosystem and don't want to pay more than a few hundred dollars? The Amazon Omni series has proven to be a great price option. The 55-inch model of the TV is usually available pretty cheap, and right now it's available at an incredible discount — $110, instead of the usual $560.
Amazon Fire TV Omni 75-inch
Want something a little bigger? The Omni series comes in a range of sizes, and the 75-inch model is available at a pretty massive discount too. For the Prime Early Access Sale, you can get the TV for only $720, which is a huge discount from the original price of $1,050.
Bets Prime Day streaming device deals
Apple TV 4K
Apple doesn't usually participate in Prime-focused events, but it is discounting products for this one. The Apple TV 4K is available for an impressive $109 — representing a discount of a hefty $70. Sure, this may not be an actual TV, but if you're looking for a better way to integrate your TV into the Apple ecosystem, this is the way to go.
Amazon Fire TV Stick 4K
The Fire TV Stick 4K is an excellent streaming, offering a crisp 4K resolution, support for all your favorite streaming devices, and more. It also integrates with your Alexa-based smart home, which is super handy.
Amazon Fire TV Cube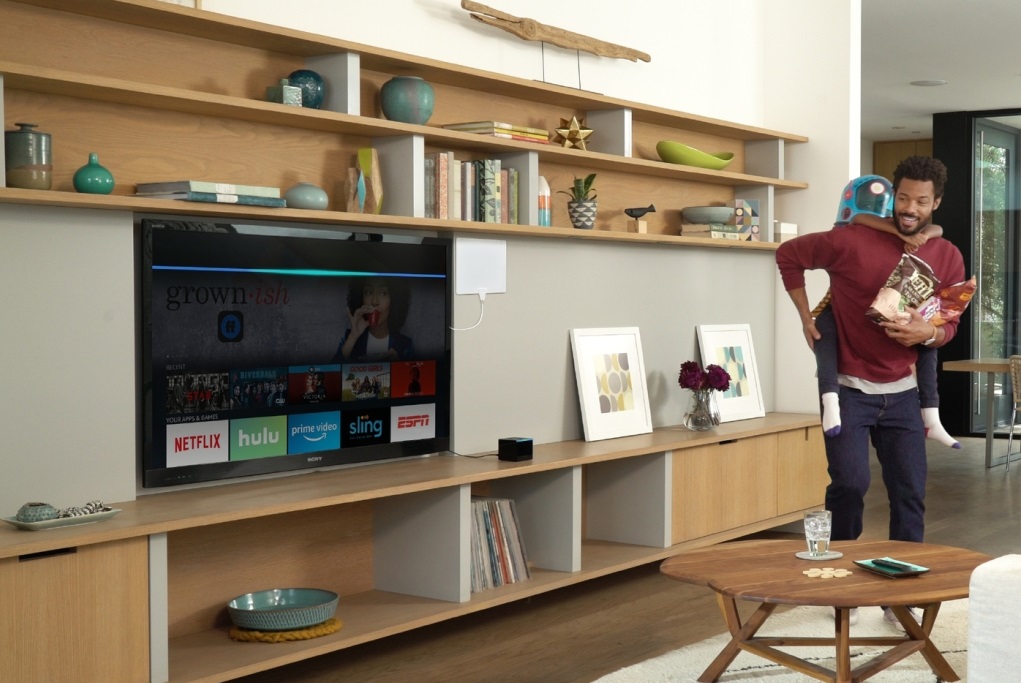 The Amazon Fire TV Cube is basically a combination of the Amazon Echo and the Fire TV — meaning it allows you to access and use Alexa even when your TV is off. That can make it pretty handy for those in Amazon's ecosystem.
---
When is Prime Day 2022?
Prime Day has already passed! But there's another big shopping event coming — the Amazon Prime Early Access Sale. This event will take place on October 11 and October 12, so it's happening right now — but it will be over very soon!
What is Prime Day?
Amazon Prime Day is Amazon's biggest shopping event of the year. During the event — which is two days this year — we'll see some of the biggest price cuts on not only Amazon products like the Amazon Echo but also third-party products.
What is the Amazon Prime Early Access Sale?
There's no real answer to this just yet, considering the fact that this is the first time that the Prime Early Access Sale has actually happened. As mentioned, Amazon says that the sale is an opportunity for customers to get the types of deals that you would get during the holiday season, but earlier.
Do I need Amazon Prime for Prime Day or Prime Early Access?
Yes. You will need an Amazon Prime subscription to take advantage of both of these events. That said, if you don't already have a subscription to Prime, you can get a 30-day trial. Some discounts are available for Prime too — for example. Students can get Prime for 50% off. Once you do sign up to Prime, you'll have access to some other great deals too. Prime members can currently get channels like Starz and Showtime for $0.99 for two months.
How do I prepare for Prime Day?
The best way to prepare for Amazon Prime Day is to ensure you have an Amazon Prime subscription. This will ensure that you can actually take advantage of the deals that show up during the event. It's also a good idea to make a list of the products that you want to buy during Prime Day and bookmark any roundups that relate to those product categories. Here are some of our Prime Day deal roundups: