Cyber Monday 2022 is in full swing! We're keeping an eye on all of the best Cyber Monday deals and Cyber Monday sales right here, so you don't have to trawl through them all yourself.
---
---
🚨 FEATURED DEALS: Get free money from Amazon with these Cyber Monday gift card deals!
---
---
Maybe you're not the best when it comes to putting together a list ahead of time. That's okay. But this might be the year you start. Even if you want to do your holiday shopping at the last minute, we're here to help, as we, the deals editor, keep track of the price cuts, great deals, and the lowest prices for a few days after Thanksgiving Day.
Whether you want TVs, laptops, Apple products, or are just looking for the best options at different brick-and-mortar stores, we've got you covered. You don't need to be overwhelmed. The holiday shopping season can be hectic. So, take our advice and take a look at what we will think will be the top Cyber Monday deals and best Cyber Monday sales for 2022.
Cyber Monday Apple device deals 2022
Maybe you'd prefer to get something in Apple's ecosystem. There are likely to be deals on things like AirPods, iPads, the Apple Watch, and perhaps even the iPhone. Here are the best Apple device deals you can get for Cyber Monday 2022.
Cyber Monday Amazon device deals 2022
Amazon device deals are getting some steep discounts for Prime Day 2022. You'll see deals on Kindle, Eero, Echo, Blink, and other devices from Amazon's own companies. Here are the best Amazon device deals right now.
Cyber Monday TV deals 2022
TVs are always hot items for Cyber Monday, and this year is no different. Cyber Monday is bringing deals on all kinds of TVs, no matter the size, operating system, and display technology. Here are the best Cyber Monday TV deals right now.
Cyber Monday 2022 smart home deals
Looking for something to build into your smart home? There are plenty of awesome smart home deals to consider right now. Here are the best Cyber Monday 2022 smart home deals.
Cyber Monday 2022 gaming deals
Next are gaming deals, and there are solid deals for PC gamers, console gamers, and more. Here are the best gaming deals for Cyber Monday 2022.
When is Cyber Monday 2022?
Cyber Monday falls on November 28, 2022, exactly three days after Thanksgiving Day. In other words, the big shopping event is here.
What to expect on Cyber Monday 2022
We will make predictions on Cyber Monday deals based on what we saw last year and what kind of products we know came out in the previous calendar year.
There are plenty of Cyber Monday sales when it comes to deals around this time of year. While they may not be announced yet, we can take some educated guesses as to what might be showing up on Cyber Monday.
The big-ticket items that you always expect to have sales will have the big deals. Your TVs, laptops, desktops, computer accessories, and printers are usually the ones that are discounted at this time. If you shop early, you'll be able to get some of the best Cyber Monday deals.
You'll see great deals on Apple products, small appliances like air fryers and other small kitchen appliances, as well as big appliances like refrigerators, washers, dryers, and more. The discounts will be there for the taking.
Buying advice for Cyber Monday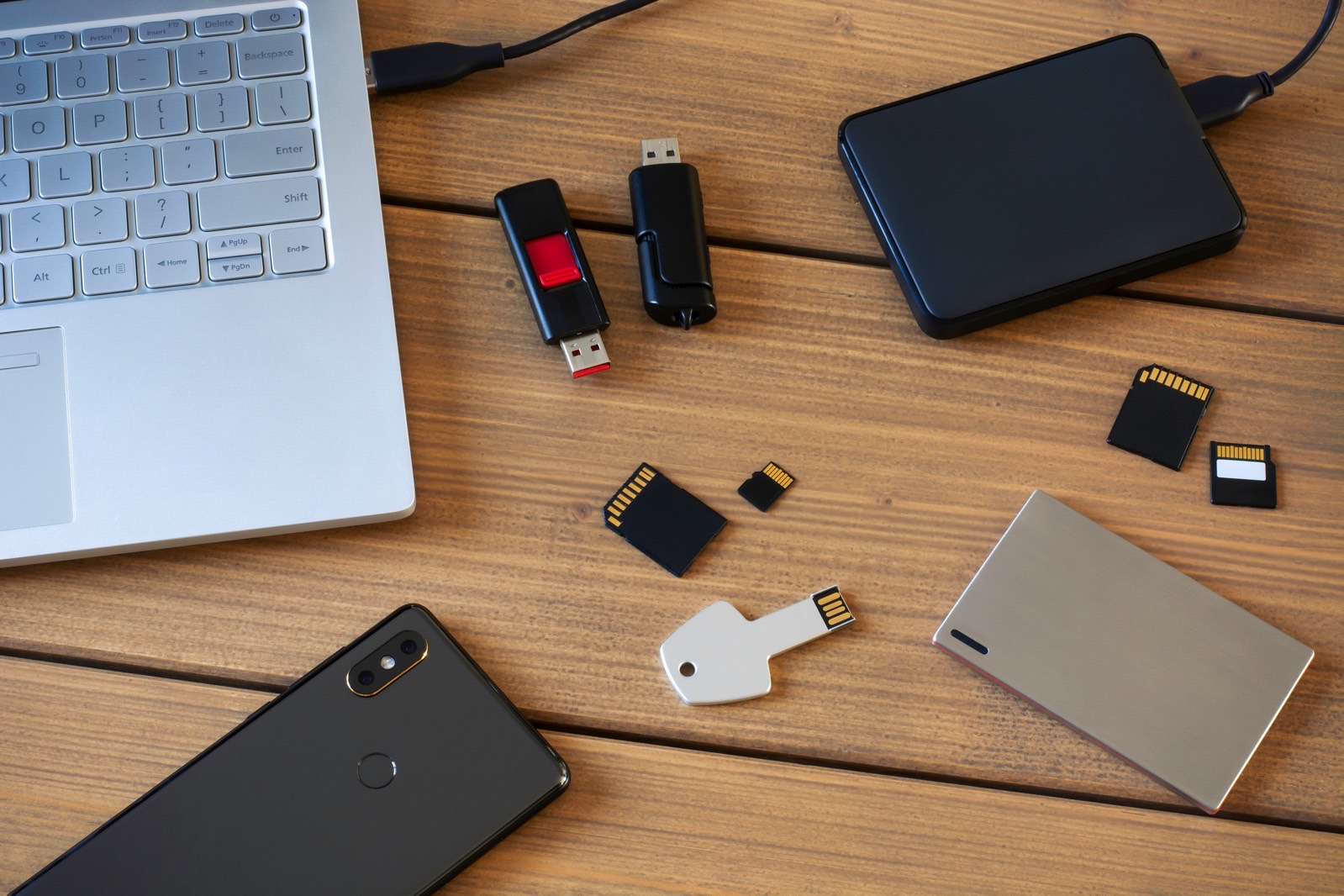 Cyber Monday is a great opportunity to get those gadgets that you've been wanting or the upgraded device that you need. Even if you just need to add some accessories for your work or home office, some of the best prices will happen on Cyber Monday.
Last year, we were given Cyber Monday deals well in advance because Black Friday deals were announced earlier. Customers seemed to love that they were able to enjoy fast checkouts from online retailers and either go to the brick and mortar store to pick it up or get it shipped.
We can expect that to happen again but maybe not as far in advance as 2021. We are still awaiting Black Friday deals and Cyber Monday deals are typically announced after that. You should definitely make a list of the items that you know you want to keep an eye on during Cyber Week. That way, if they do drop in price or are announced as a Cyber Monday deal, you can snatch them when the time is right.
Another thing you should do to take advantage of the Cyber Monday deals is see if they are also going to be a Black Friday sale item. You may have a better shot at getting it earlier rather than wait for Cyber Monday. The best deals may be gone by Cyber Monday.
Where to find Cyber Monday 2022 deals
As you'd expect, major retailers are where you'll find the Cyber Monday deals for Cyber Week. If you want to take advantage of holiday sales, here are the spots to look.
Amazon is known for having big events during Cyber Week. The Amazon Cyber Monday deals are vast and usually span a few days. Echo devices, Apple Watches, and cameras can all be on sale. You can shop the Prime Early Access sale right now in preparation.
Best Buy is a must-see for the holiday shopping weekend. Not only can you get great prices on household items like coffee machines and must-have items like laptops, but larger appliances are available too. You can even get some of the best tech tutorials from the Geek Squad. Best Buy currently has a major appliances sale going on.
Walmart is an ideal place to try and find video game consoles, tablets, and TVs. You also may find some great ideas for toys for the holiday season. Get your home holiday ready with the current sale happening.
Apple could be highlighting some of its previous generation tech on Cyber Monday with great prices. Not the most recent versions of Apple Watches, MacBooks, iPhones, or AirPods may be on sale.
HP always has a huge Cyber Week sales event with Doorbuster deals. The HP Days sale is going on right now.
Other major retailers like Target, Dell, Lenovo, B&H Photo and Samsung all should have items on sale the entire week.
List of all of our coverage
Here is what we have an eye on. We will be adding to this as we get closer to Black Friday and Cyber Monday. Take a look at all of the individualized coverage of the best deals and see what we are expecting and what we know so far.