If you're looking for a terrific deal on a vacuum during Amazon's big 2-day sale, there are really only two brands you need to consider. First, check out Amazon's Prime Big Deal Days deals on Shark vacuums. Or, if you want a few other great options, check out all the terrific Prime Day Dyson deals and Prime Day Roomba deals we covered in our other guides.
In any case, you're going to end up with a top-of-the-line vacuum at a fantastic price. And that's especially true with Shark vacuums, which tend to be less expensive to begin with than other premium rivals. There are several great deals this year on various Shark models, including the hot new Shark Detect Pro vacuum with an auto-empty docking station. I've been testing this model for a few weeks, and it's on sale with its first discount ever right now.
Be sure to check out Amazon's deals hub for all the latest Prime Big Deal Days sales.
Additionally, BGR's team of shopping experts rounded up all the best bargains right here in this mega-list of Prime Big Deal Days deals.
Shark cordless vacuum & mop deals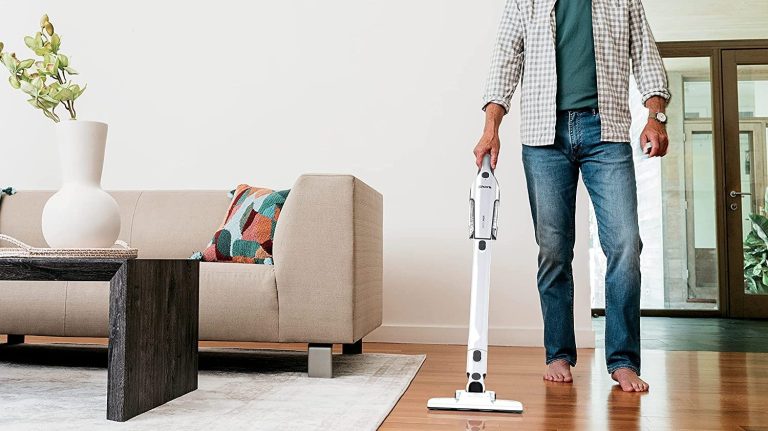 Shark has become one of the most popular vacuum brands in the business, and it's well deserved. I'm something of an expert because I've been testing vacuum cleaners at BGR for nearly a decade. In that time, I've seen the dramatic improvement firsthand.
Over the years, Shark vacuums have gotten more and more powerful. And yet they're still less expensive than comparable alternatives from other premium vacuum brands. A perfect example of that is the brand-new Shark Detect Pro vacuum with an auto-empty docking station.
I've been testing this new model for a few weeks now, and I'm so impressed.
In addition to simply being an awesomely powerful cordless stick vacuum, the Shark Detect Pro with Auto-Empty System has two key features.
First, it comes with a special docking station that has an auto-empty feature. Just like auto-empty robot vacuums, this means you don't have to struggle with emptying the dust bin yourself. Instead, the dock sucks out all of the dirt, dust, and pet hair for you. Also, this model uses a bagless system so you don't need to worry about constantly buying replacement bags for the dock.
Second, the Shark Detect Pro vacuum has what Shark calls QuadClean technology. It consists of:
DirtDetect: Automatically boosts power when needed
EdgeDetect: Senses edges and doubles the suction to vacuum up stubborn dust and dirt from crevasses
FloorDetect: Senses rugs and carpets to automatically boost suction
LightDetect: Illuminates dark areas to ensure you don't miss any dirt, dust, or pet hair
In my testing, I've found that the Shark Detect Pro cordless stick vacuum performs just as well as comparable models that are much more expensive, like the $850-$1,000 LG CordZero. It also has more features, and a great lightweight design.
The Shark Detect Pro retails for $450, but it's on sale for $399.99 during Prime Big Deal Days.
In addition to that great new model, here are a few more of my favorite Shark vacuum deals that are available right now:
Shark robot vacuums on sale
Many top-rated robot vacuums with self-emptying sell for $1,000 or even more. Even at that price, they're worth every penny.
As for Shark's various robot vacuums with auto-empty, they're generally priced around $600 to $700. But not if you buy a Shark robot vacuum on Amazon during the Prime Big Deal Days sale.
If you want the best of the best, you're looking at the $670 Shark Matrix Plus 2in1 Robot Vacuum & Mop. You'll go up to 60 days without having to worry about emptying the dust and dirt bin.
Right now, during Amazon's huge Prime sale, the Shark Matrix Plus is down to an all-time low of $399.99.
That's a phenomenal price for a model, but there are also some other deals if you want to spend even less. Here are my favorites:
More Prime Big Deal Days 2023 coverage
Amazon's Prime Big Deal Days sale in 2023 takes place on October 10 and October 11. It's packed full of deep discounts and great deals for Prime members only.
BGR is the best place to follow all of Amazon's most popular deals from the Prime Big Deal Days 2023 event. Here are some of our best guides that show you all the hottest deals this year: