Dyson cordless stick vacuums are still the best in the business after all these years. During Amazon's Prime Big Deal Days shopping event on October 10-11, some of Dyson's most popular vacuums are on sale at the best prices of 2023.
Prices start at just $299.99 for the Dyson V8 cordless vacuum, which is still a best-seller after all these years. There are several other models on sale too, including the hot new Dyson V15 Detect Complete vacuum. This model retails for as much as $880, but it's down to $619.99 during Amazon's sales event.
Several other Dyson vacuum models are also discounted right now. Plus, you can save big on Dyson fans and air purifiers.
We'll cover all the best deals right here in this guide.
Our favorite deals on Dyson cordless stick vacuums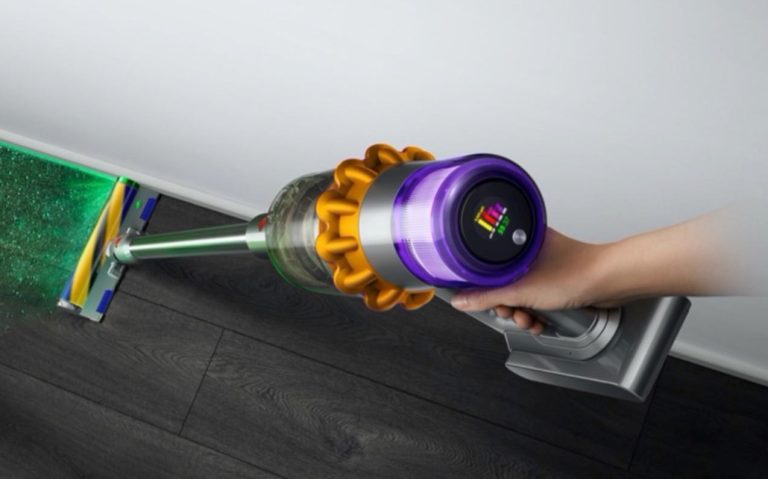 In nearly a decade as a product tester here at BGR, I have personally tested more than 50 different cordless vacuum models. They ranged across all brands and price points, and the quality varied dramatically.
All that is to say, I know a thing or two about cordless vacuums.
In my own home, I'm not loyal to any particular brand. I actually keep a different cordless stick vacuum on each floor of my house. And lately, I've been partial to newer models that come with auto-empty docking stations. I have an LG CordZero on my top floor and a new Shark IW3511 Detect Pro vacuum in my basement, which is on sale at a discount for the first time ever during Prime Big Deal Days.
On my ground floor, where all the real messes can be found, I always make sure I have a Dyson on hand.
Dyson makes the most powerful cordless stick vacuums money can buy. Unfortunately, however, it often takes a whole lot of money to buy one. That's why sales events like Prime Big Deal Days are so important. They give you the opportunity to save a ton of money on a new Dyson vacuum.
This year, prices start at $299.99 for the Dyson V8 cordless stick vacuum. That's about the least amount of money you can expect to spend on a Dyson.
The V8 isn't the newest model in Dyson's lineup, of course. As a matter of fact, they're all the way up to V15 now. But the Dyson V8 is a tried and true workhorse, and it's remarkably powerful. It doesn't have all the bells and whistles you'll find on newer models, of course, but not everyone wants to pay for them.
If you do want some bells and whistles, I've got you covered. The Dyson V15 Detect Complete is the latest and greatest model that Dyson makes. It has great features like floor illumination (finally!), a slim cleaner head, intelligent adaptive suction, a fancy LCD screen that shows all sorts of info, and crazy battery life of up to an hour.
The V15 cordless vacuum retails for as much as $880, but it's down to $619.99 in two different colorways for Prime Big Deal Days 2023.
A few more Dyson vacuum models are also on sale — here they are:
Dyson fans are also on sale
In addition to the cordless vacuum deals I covered above, there are also two more Dyson deals available during Prime Big Deal Days 2023.
First, you can pick up the $370 Dyson Cool Tower Fan on sale for $258.99. That's the lowest price I've seen all year for this best-selling model.
Or, if you want the best air purifier money can buy, the Dyson Purifier Cool Formaldehyde TP09 air purifier is down to $499.99 instead of $750. That's a huge discount, and once again, it's the lowest price of the year.
More Prime Big Deal Days 2023 coverage
Amazon's Prime Big Deal Days sale in 2023 takes place on October 10 and October 11. It's packed full of deep discounts and great deals for Prime members only.
BGR is the best place to follow all of Amazon's most popular deals from the Prime Big Deal Days 2023 event. Here are some of our best guides that show you all the hottest deals this year: