iRobot Roomba robot vacuums are the most popular models out there, so Amazon was obviously going to cook up some impressive Roomba deals for the Prime Big Deal Days sale in 2023. No one is surprised by that.
What might surprise you, however, is just how impressive the deals are this year for Prime members. Prices start at just $164.99 for the popular Roomba 692, which has been a fan-favorite for years. Higher-end models have deeper discounts, of course, like the Roomba Combo i5+ for $399.99 and the flagship Roomba Combo j5+ for an all-time low of $649.99.
In addition to those great offers, the flagship Roomba s9+ is on sale for $599.99 instead of $1,000. Read our Roomba s9+ robot vacuum review to find out why this model is so impressive. It handles tough pet hair better than anything else we've tested, and it gets our highest recommendation.
Also, robot mops like the awesome Braava jet m6 robot mop is down to $299.99. This model typically sells for $500, so that's an incredible offer.
In this roundup, we'll cover all of our favorite deals on brand-new Roomba robot vacuums from iRobot.
Cheap Roombas are even cheaper right now
It should go without saying that iRobot is the top brand in the robot vacuum business. They outperform the competition in nearly all the reviews you'll read online.
The biggest strike against Roomba robot vacuums is also obvious: high prices. Thankfully, Amazon's Prime Early Access Sale includes terrific deals on popular Roomba models.
Starting with the most affordable model, the $300 Roomba 692 robot vacuum is down to $164.99 during Amazon's big fall sale. This powerful vacuum cleaner covers all the basics. And it adds in voice control thanks to Alexa integration.
Or, if you want a big upgrade, the more modern Roomba i4 is on sale for $199.99 instead of $400. This model also works with Alexa and is affordable, but it's a bit more powerful than the 692.
Next up is the Braava jet m6 robot mop, which is down to just $299.99. It typically costs $500, so this is an outstanding deal. Having a robot vacuum clean up after you and your family is terrific, but your hard flooring still needs to be mopped.
On top of those great deals, Amazon has more Roomba discounts on higher-end models for Prime Big Deal Days in 2023.
More power, deeper discounts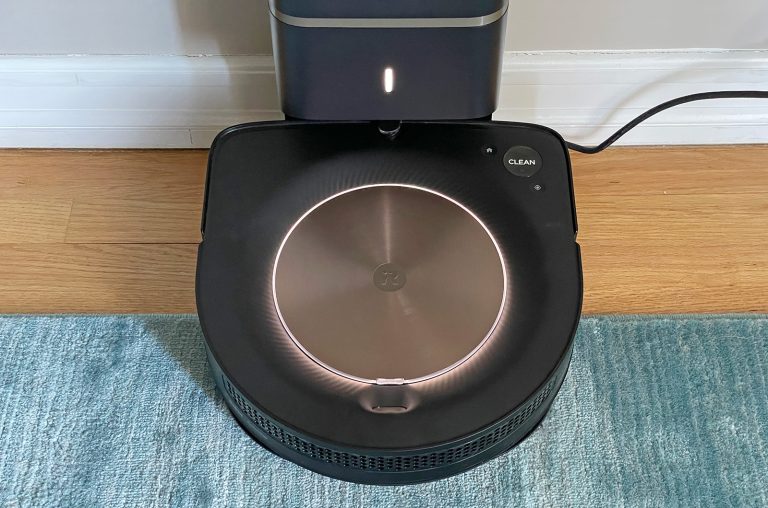 The Roomba i4+ EVO robot vacuum with auto-empty is down to $349.99 instead of $600. It comes with a special docking station that allows the vacuum to empty itself when it's done cleaning. And it holds up to 60 days worth of dirt and dust so you don't have to lift a finger.
This is the deepest discount ever for this ultra-popular model!
Beyond that, the flagship Roomba s9+ is on sale for $599.99, matching the lowest price ever. Bottom line: No other robot vacuum that we've tested handles pet hair as well as this model.
There's also an option to get the s9+ bundled with a Braava Jet m6 robot mop for $899, down from $1,249.
Last but certainly not least, there are two different deals on hot new Roomba Combo models. That's the newest iRobot vacuum lineup that has built-in mopping.
First, the $550 Roomba Combo i5+ robot vacuum and mop is down to $399.99, which is the lowest price ever by a wide margin. Or, if you want a more powerful version, the Roomba Combo j5+ is on sale for $649.99 instead of $800.
More Prime Big Deal Days 2023 coverage
Amazon's Prime Big Deal Days sale in 2023 takes place on October 10 and October 11. It's packed full of deep discounts and great deals for Prime members only.
BGR is the best place to follow all of Amazon's most popular deals from the Prime Big Deal Days 2023 event. Here are some of our best guides that show you all the hottest deals this year: