Instant Pot deals are among the most popular sales every single year during Prime Day. That's because the discounts are deeper than any other time of the year. Good news: When it comes to great Instant Pot deals, Prime Big Deal Days 2023 has picked up right where Prime Day left off!
Amazon is offering huge discounts on so many popular Instant Pot multi-cookers during the Prime Day event on October 10-11. Additionally, Instant Pot Vortex air fryer ovens are down to the best prices of the year. And for more killer deals on best-in-class kitchen appliances, check out our guide on the best Ninja deals of Prime Big Deal Days 2023.
Of note, you can see all the Instant Pot deals for Fall Prime Day in one place on this Amazon page.
Instant Pot multi-cooker deals
There are two types of products from Instant Brands that are always the most popular during big sales events. One is the Instant Vortex line of air fryers, and we'll get to those. The other, of course, is Instant Pot multi-cookers — and some of the most popular models out there are on sale for Prime Big Deal Days 2023.
First up, the #1 best-selling Instant Pot Duo is down to $69.99 instead of $100. This 6-quart model features 9 different cooking modes and plenty of presets. Plus, it comes with access to more than 800 Instant Pot recipes in the app.
This is basically what you picture when you think of "Instant Pot," and it's down to the best price of the years so far.
If you want something a bit more advanced, Prime Big Deal Days has you covered.
The Instant Pot Pro isn't just sleeker than the Duo, thanks to its awesome black finish. It also has 10 different cooking modes, a built-in sterilizer, and more. This model retails for $170, but the Instant Pot Pro is down to just $118.99 during Prime Big Deal Days.
Instant Vortex air fryers on sale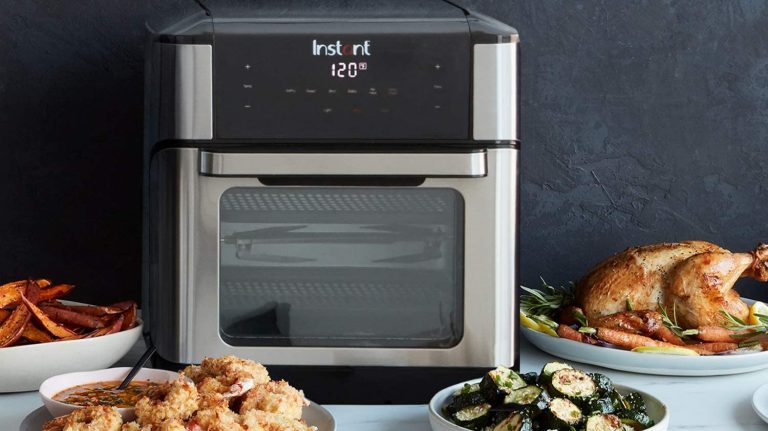 Next up, we have air fryers. After all, you can't have a Prime Day sale with air fryer deals!
Prices start at just $49.99 for the Instant Essentials 4QT air fryer, which is perfect for making vegetables, sides, and so much more. This model is normally $86, so that's a nice big discount.
Also on sale is the cute little Instant 2QT mini air fryer, though it's only about $10 off.
The most popular model on sale during the Prime Big Deal Days event is definitely the Instant Pot Vortex Plus air fryer. This 6-quart model has more capacity, more built-in programs, and a nice digital touchscreen for controls.
This model retails for $160, but it has a huge $90 discount that drops it to just $79.99.
There are also two larger air fryer models on sale, which you can see below.
Instant Rice Cooker at the lowest price ever
On top of all those great deals, Amazon is offering the best deal ever on the Instant 20-Cup Rice Cooker. Instead of paying $100, which is a lot for a rice cooker, you can pick one up for $69.99 on sale.
It's the Instant Pot of rice cookers. Enough said.
More Prime Big Deal Days 2023 coverage
Amazon's Prime Big Deal Days sale in 2023 takes place on October 10 and October 11. It's packed full of deep discounts and great deals for Prime members only.
BGR is the best place to follow all of Amazon's most popular deals from the Prime Big Deal Days 2023 event. Here are some of our best guides that show you all the hottest deals this year: