Nothing is meant to last forever, though you'd be forgiven for thinking otherwise based on the wave of fury that Netflix subscribers often direct at the company when the streaming giant cancels their favorite series.
TV shows pretty much end in one of two ways: Either the creator is allowed to see their vision to its conclusion and go out on their own terms — or, as in the case of Netflix series like 1899, Warrior Nun, and countless others, the streamer decides to pull the plug early in response to cold, hard data. It's data that only Netflix itself is privy to, of course. And while it makes a case after the fact for those cancellations, we can also make some deductions on the front end about which shows, unfortunately, could be on the chopping block next.
Here are four series I think Netflix might cancel by the end of this year. The caveat to reiterate here is that these predictions are based on the admittedly imperfect picture that's available to outsiders. That said, let's go:
Netflix series that might be in danger
Let's start with one of the newest Netflix series: Unstable, starring Rob Lowe and his real-life son John Owen Lowe.
In the show, the elder Lowe plays an eccentric biotech entrepreneur with the awkward quasi-narcissism of Chris Traeger. He's working to make the world a better place, but he's still grieving the loss of his wife. The younger Lowe plays his much more stable son, who wants to help return his father as well as the company to a more even keel.
The show debuted at the end of March. And, unfortunately, the publicly available data on it we have doesn't look promising. The series hit the weekly global Netflix Top 10 days after its release, but it's since completely dropped out of that ranking.
Unstable has also fallen out of the Top 10 series in the US. Some very important context to add: The inaugural season only has 8 episodes. Moreover, they're only half an hour each. Given that hour-long TV show episodes are the norm, that probably explains why other shows have pushed Unstable out of the Top 10. Netflix also considers things like a show's completion rate, and edges cases like whether new subscribers might have signed up and then gone straight to this show.
Still, it feels like Unstable kind of sank like a stone way too quickly. I hope I'm wrong though — in my opinion, Netflix doesn't have enough quality half-hour comedies.
Moving to a completely different genre next, meanwhile, another Netflix series I'm worried about is the fantasy drama Shadow and Bone, the viewership of which seems to have fallen sharply and quickly after its Season 2 debut.
Here's just how precipitous its decline has been:
Season 2 of the series debuted on the global Top 10 list with more than 50 million hours of viewership. That edged up slightly to 55 million, but then fell off a cliff one week later, to 27 million, and down again to just over 16 million the week after that. The show has also since dropped out of the US Top 10.
That sharp downward trajectory is important, because Netflix uses performance over the course of a title's first-month availability to help decide whether an extension is warranted. Again, the raw numbers aren't the only consideration — but I'm worried about this one, too. I should add that critics and fans, for what it's worth, absolutely love it.
The show is built around an orphan mapmaker named Alina Starkov (Jessie Mei Li), who unleashes an extraordinary power that sets dark forces conspiring against her. Season 2 of Shadow and Bone brings more friendships, romances, battles, and epic adventures. Among other things, Alina is also now on the run and determined to bring down the Shadow Fold and save Ravka from ruin.
General Kirigan is back to finish what he started and is more dangerous than ever, while Alina and Mai rally their own allies and the Crows in Ketterdam forge new alliances — putting them on a collision course with the Sun Summoner.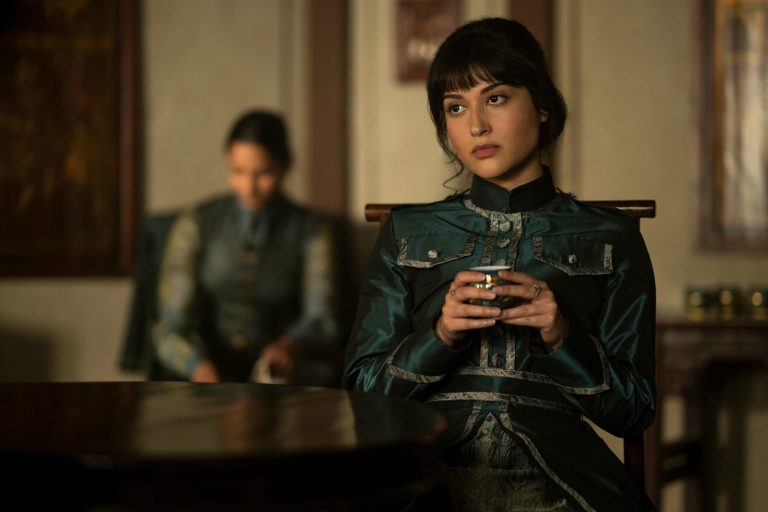 Two more possible cancellations
Moving right along, here are two additional Netflix series I'm afraid we may have seen the last of — starting with the one-of-a-kind Russian Doll from co-creator Natasha Lyonne.
Again, another critical and fan-favorite here. That said, there are a few things that make the prospect of another season look bleak. 1) It's been almost a year now since the release of Season 2 (normally, Netflix doesn't make us wait this long for a renewal). 2) That new season didn't appear on the global Top 10 at all, at any point. 3) Lyonne herself, in an interview published just a few days ago, did not sound exactly hopeful about the possibility of more episodes imminently.
"I don't know that it's, like, my next order of business," said the star, who's currently focused on her Peacock series Poker Face.
"But I don't think that, sort of, philosophically, Russian Doll is something that I'll ever be done with. So, I think I'll always — you know, life finds a way. And so does death, my friend."
And, finally, we come next to —
Lockwood & Co., which is my final bet for the moment on which other Netflix series might be in trouble soon (if it's not already).
Netflix co-CEO Ted Sarandos made some remarks around the time this show debuted, which included his assertion that the company has 'never canceled a successful show.' The truth of that statement, of course, depends on how one defines "successful."
The 8-episode Lockwood & Co. is an adaptation of the young adult novels from Jonathan Stroud, and the show has some pretty stellar scores: 92% and 94% on Rotten Tomatoes (the critics' and audience ratings, respectively), and a 7.4/10 on IMDb. Nevertheless, the show does have some things working against it. One of which is the fact that Netflix seems to love canceling YA series early.
"Netflix is doing precious little to promote Joe Cornish's Lockwood & Co.," a Decider critic tweeted not long after the show's debut, giving credence to our point. I suspect Netflix will either kill this one early, like it did with Midnight Club, The Imperfects, First Kill, and The Bastard Son & The Devil Himself. At best, we'll alternatively just get one more season.