The billboard outside the Barra Shopping Mall in Rio de Janeiro greets passersby with the image of a young woman in silhouette, shown against a dark purple background. The three-word exhortation displayed beside her — a phase that began as a hashtag four months ago and has since grown into a global movement — clarifies the billboard's purpose: #Save Warrior Nun.
It's one of 10 billboards that fans of Netflix's fantasy drama Warrior Nun have raised more than $40,000 to design and install around the world, in cities ranging from Milan to London, Phoenix, New York City, and Los Angeles (in addition to Rio de Janeiro). Moreover, those billboards are a tangible representation of the next-level devotion to Warrior Nun that few, if any, of Netflix's countless other TV series have been able to replicate.
And the epic campaign by those fans to save their beloved series — which also includes a Change.org petition that's garnered over 120,000 signatures — is only continuing to grow.
When Netflix canceled Warrior Nun back in December after two seasons, to say it came as a shock to fans of the show created by Simon Barry and starring Alba Baptista would be quite an understatement. Not only had the show developed a passionate fandom around the world, but Season 2 spent three weeks on the streaming giant's global Top 10 TV ranking before the bad news arrived.
What's more, both critics and fans loved it. Like, seriously loved it. Season 2 of the show — about Baptista's Ava Silva, who's part of an ancient order of nuns that fights demons — still has a perfect 100% score from critics and a 99% rating from fans on Rotten Tomatoes.
If they had to, perhaps the only thing that fans could maybe find fault with (other than the cancellation, of course) is how Netflix chose to time the release of what would become Warrior Nun's final season. Netflix has, of course, always been frustratingly opaque about how it chooses which shows live or die, but what we do know is the company's decision stems in large part from a title's first-month numbers. And Season 2 of Warrior Nun, unfortunately, had to fight for attention and mindshare in November of last year against a little thing called the World Cup — as well as the juggernaut that was the Addams Family spinoff Wednesday.
Here's the thing about the campaign to save the series, though: Don't dismiss this as just another one of those cancellation stories. You know the kind — they're what you often see whenever Netflix kills a show, which sparks a flood of angry tweets in the immediate aftermath, along with angry fans promising to cancel their subscriptions. Let's just say that the response from Warrior Nun fans has been … well, very, very different.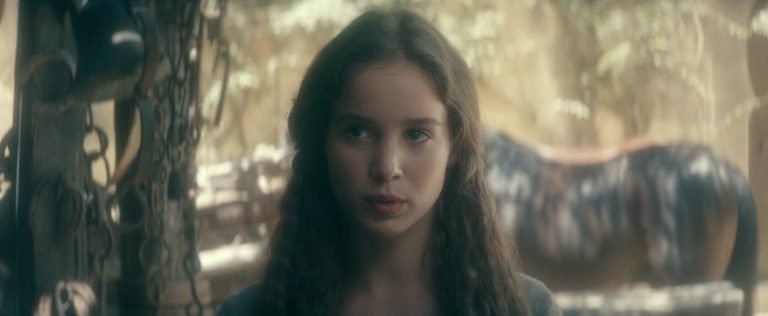 In addition to those billboards and the Change.org petition noted above, the fandom:
Launched www.warriornun.com
Kicked off an ongoing postcard campaign, sending handwritten notes to Netflix and competitive streaming platforms
Debuted a #SaveWarriorNun Substack for the latest news, data, and insights about the grassroots campaign to save the show (in just three months, it's picked up 1,500 subscribers)
The campaign's organizers have also hosted multiple Twitter Spaces conversations with the show's cast and crew. And the Warrior Nun campaign has been the subject of some 2,450 news articles, while the #SaveWarriorNun hashtag has exploded on Twitter (with more than 12 million tweets and counting, according to the campaign).
And it doesn't stop there. Brazilian fans are hosting a fan meet-up on April 22, organized by the @WarriorNunBR_ Twitter team, with Rio de Janeiro now the sixth city to have hosted such a gathering. The billboard there will also run through April 22. Additionally, Warrior Nun fans have prepared research papers presenting a valuation of the show for rival streamers like STARZ, Apple TV+, HBO Max, and Paramount+, as well as an open letter to the WGA West in support of the writers of Warrior Nun.
Fans have also organized in-person meetups in Thailand, the Philippines, and many other locations. They've shared selfies with #SaveWarriorNun signs while paragliding and scuba diving. They've bonded, commiserated, organized, and continued to spread the word. All of which is to say: Netflix may have canceled the show. But the story is far from over.
"I didn't have great representation growing up," said Kate Witt, who came out at 19, about why fans like her are still fighting for Warrior Nun to continue. "I didn't see people like me on the screen in my formative years.
"I've never seen a show provide as beautiful a representation as Warrior Nun did. I'm fighting for this show to be renewed so future generations can grow up seeing themselves on screen and not carry burdens of internalized shame. I'm fighting for my inner child who felt that something was wrong with her for who she loves."