Over the past 24 hours, some feverish, Netflix-related speculation has taken over the internet: Supposedly, the bombshell rumor goes, Netflix is considering an American remake of Squid Game — and the streaming giant is courting David Fincher to direct it.
I don't have an inside track as to the veracity of this rumor (just like everyone else who's written about it). But I can tell you that this is one of those things where if you just stop to think about it for two seconds, this news sounds exceedingly dubious. At a minimum.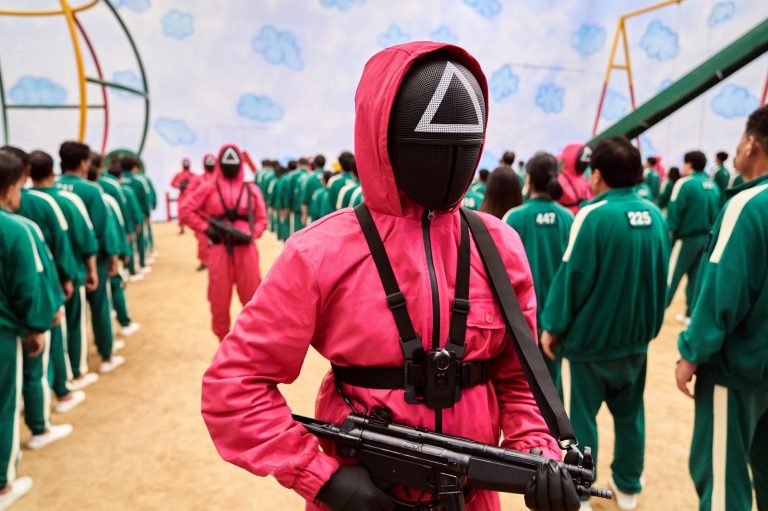 First, I'll acknowledge that this kind of thing isn't unprecedented for Netflix. Exhibit A is Money Heist, one of the biggest Netflix shows of all time, which got a Korean remake last year. It was a remake that, importantly, preserved the characters and storyline from the original. From there, though, the comparison to the Squid Game rumor starts to break down.
The original Spanish-language Money Heist was already over and done with by the time its remake hit the streamer. Squid Game, meanwhile, is already getting a second season — so why introduce an American version into the mix and potentially pull attention away from it? Also, the lack of the show's games here in the US (starting with the game that the title is based on) would suggest the need to make the new version into something completely different for the US. So different as to basically not even be Squid Game anymore.
Netflix has already turned Squid Game into a reality competition show — minus, of course, the part where contestants get killed off. It turned out to be a mess, so much so that a completely different show (Physical 100) turned out to be a much better watch. I'd argue the experience with the Squid Game reality series, which doesn't seem to have pulled in huge viewership, makes an American remake of the show less likely, not more.
One other thing that gives me pause is the way all of the press coverage about the American remake rumor quotes the same single, solitary source: Jeff Sneider of The Hot Mic podcast. "HOT RUMOR," tweeted Sneider, an industry insider. "Netflix is courting DAVID FINCHER to produce and direct an American take on SQUID GAME. No idea whether he's engaging, but they want him to tackle this project BADLY, per multiple sources."
That tweet is what set this whole thing in motion. And it led to lots of hot takes in response, some of which were along the lines of: The US is already a real-life version of Squid Game. MrBeast even jokingly tweeted in response to the rumor: "Isn't that what we did?"
Bottom line: There's always a chance this news could be true, as if a Netflix executive told themselves a version of what Sang-woo says while playing the title game with Gi-hun in Episode 9 of Squid Game: "We've already come too far to end this now."
But I seriously, seriously doubt it.