If you're on the lookout for Prime Day deals on smart home devices like the ones from Google Nest, you've come to the right place. After all, Amazon has been offering several great deals on Nest products lately. But none of those deals come close to matching Amazon's offers during Prime Day 2023.
First and foremost, you should know that all of Google's most popular smart devices are included in these Prime Day deals. You'll find many deals at or near the lowest prices of the year. Examples include the Google Indoor Nest Security Cam for $69.99, the Google Nest Doorbell for $119.99, and Nest Wifi Pro deals starting at just $219.99.
On top of all that, the Nest Learning Thermostat is down to the best price of 2023 so far. What you might not realize, however, is that you don't need to spend quite that much to get the exact same features.
The newest Nest Thermostat has all the same great capabilities for half the price. And today, the entry-level Nest Thermostat is on sale at the lowest price ever for Prime Day 2023!
Nest Cams on sale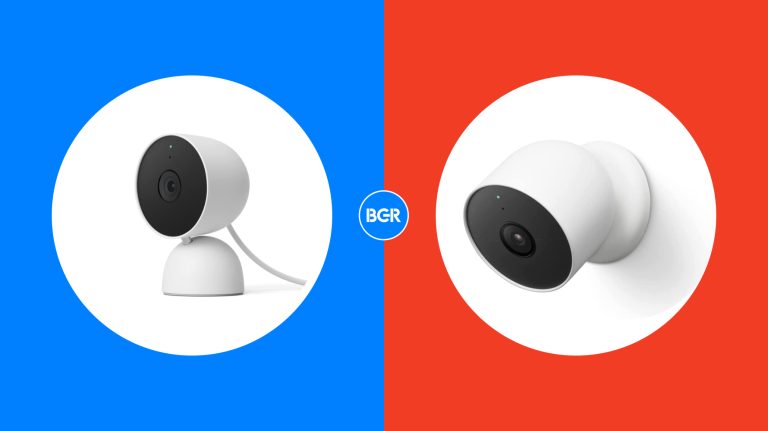 Google Nest Cams are among the most popular home security cameras among our readers. That makes perfect sense, of course, since Nest is one of the most trusted and most reliable brands out there.
I personally use Arlo cameras in my home, but I have tested all of Google's Nest Cam models. I was so impressed by how easy they are to set up. And of course, I loved using the Nest app to monitor and control all the cameras.
For Prime Day 2023, several Google Nest Cam models have deep discounts. Prices start at just $69.99 for the Google Indoor Nest Security Cam, which typically sells for $100.
Then there's the $180 Google Nest Cam Outdoor model, which can be installed with a wire or wire-free. It's on sale for just $119.99 during Prime Day.
If you go totally wireless with this model, you can expect the battery to last about 3 months on average before you need to recharge it.
Google is also offering a Nest Cam Outdoor 2-pack on sale for $239.99, down from $330.
Finally, we have the Google Nest Cam with Floodlight.
This is a very expensive model that retails for $270. Thanks to Amazon's Prime Day 2023 deals, this Nest Cam model is down to $199.99.
Google Nest Doorbell is on sale for Prime Day
If you ask me, the Google Nest Doorbell is definitely the sleekest video doorbell you can get. It features a gorgeous design that's so modern compared to all the other options out there from top brands. It also comes in four different colors to match any decor.
The only real downside to the Nest Doorbell is that it's pretty expensive compared to comparable models from the competition. That's why it's a great idea to pick one up during Prime Day — instead of paying $180, you'll pay $119.99 for either the Nest Doorbell Wired or the Nest Doorbell Battery, which is the wireless model.
Google Nest Wifi Pro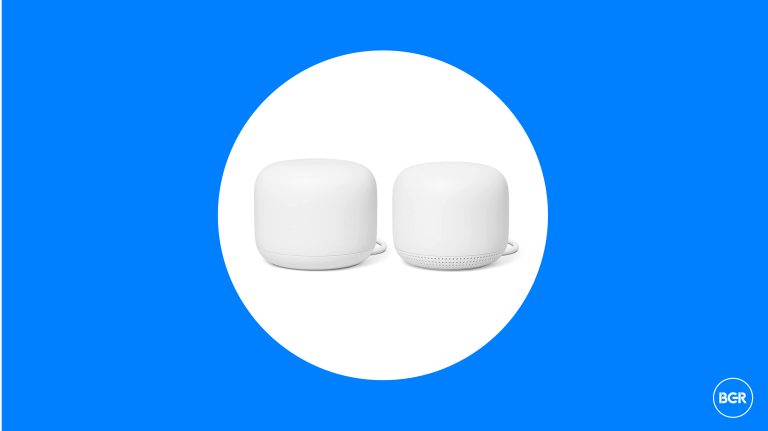 You can have the best smart home devices in the world in your house, but they're useless without a fast, reliable Wi-Fi network. The good news is that there's a best-in-class mesh Wi-Fi system from Nest.
The Google Nest Wifi Pro mesh wireless system is a powerful, easy-to-use mesh setup. It supports Wi-Fi 6E, which is the latest standard. For Prime Day 2023, there are two different deals you can take advantage of.
A Google Nest Wifi Pro 2-pack will take care of most homes. According to Google, this setup covers up to 4,400 square feet. The 2-pack retails for $300, but it's down to $219.99 for Prime Day.
Or, if you're ballin and you need to cover up to 6,600 square feet in and around your mansion, the $400 Google Nest Wifi Pro 3-pack is on sale for $299.99.
Nest Thermostat Prime Day deals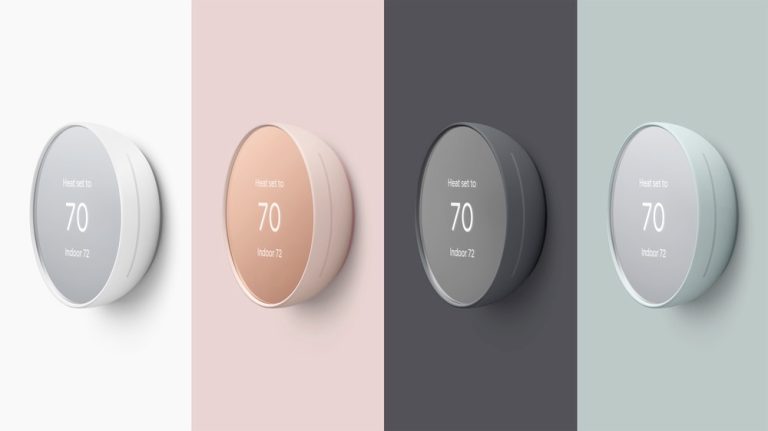 Many people out there believe that Nest's flagship thermostat is still the best smart thermostat on the planet. Truth be told, you won't hear any arguments from me.
In fact, I use the Learning Thermostat in my own home, and I love it. The design is stunning, but the most important part is all of the great smart features that Nest baked into it.
The problem is that the Nest Learning Thermostat is quite expensive compared to some of the newer options out there. Even while it's on sale at a discount on Amazon, it's still expensive.
Thankfully, you can get all the smart features that make the Nest Learning Thermostat so great in the newer, less expensive model. It's just called the Nest Thermostat.
This sleek smart thermostat retails for $130, and that's already a bargain. But, if you head to Amazon right now, you'll see that Nest's Thermostat is on sale with a rare discount ahead of Prime Day.
Google's newest Nest Thermostat doesn't have the same sleek stainless steel design as the flagship model. But if you ask me, the new design looks just as good. The face of the new Nest has a unique mirror finish with a digital display underneath it. It also comes in four different colors to match any home decor.
Of course, the main thing is that the Nest Thermostat includes all of the important smart features from the flagship model. You'll be able to control your thermostat from anywhere using the Nest app or your voice thanks to Google Assistant and Alexa support. Plus, you'll save plenty of money on your energy bill thanks to Nest's intelligent features that tune your settings constantly and learn from your behavior.
With a list price of just $130, Google's newest Nest Thermostat is a terrific value. All things considered, it may very well be the best value out there. Plus, it's going to pay for itself in savings on your energy bills. But if you head over to Amazon right now and pick one up, you'll pay just $84.99.
That matches this model's all-time low price!
The only bad news is that the Nest Thermostat sold out fast the last time it hit this price during Black Friday last year. That means you probably don't have much time left to save.
Nest Learning Thermostat is on sale, too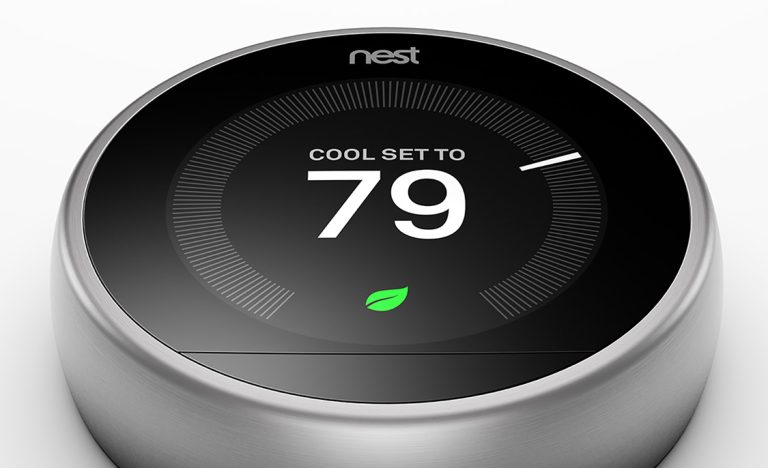 As I said earlier, the Nest Thermostat has all the same features as the pricier model. What it doesn't have, however, is that signature stainless steel design. You also won't get that gorgeous OLED display on the less expensive model.
Google's Nest Learning Thermostat is so sleek and sophisticated that many people out there are willing to pay more for it.
If you want the best of the best, there's nothing wrong with that. After all, it still pays for itself in energy savings! Head over to Amazon right now, and you'll find a limited-time discount.
It's still a lot more than the base model, but it's worth the extra cash to plenty of people out there.
---
More Prime Day 2023 coverage
Amazon Prime Day 2023 includes hundreds of thousands of deals that are exclusively available to shoppers who subscribe to Amazon Prime. If you're not already a Prime member, you can sign up for a free 30-day Amazon Prime trial and shop all of these great Prime Day deals for free.
Here's some more coverage from BGR that you should check out to see all the best Prime Day 2023 deals: