Bose is one of the biggest names in personal audio, and it's one of the best brands out there. Of course, it's also one of the most expensive. That's why during the Prime Big Deal Days 2023 sale, Bose deals on wireless headphones and Bluetooth speakers are going to be extremely popular.
If you're one of the many Prime members out there looking for great Bose deals today, we have wonderful news. We're going to show you every single one of the best Bose deals of Prime Big Deal Days 2023 in this roundup. That includes $329 Bose QuietComfort 45 headphones for just $219, which is the lowest price of the year.
The only thing we'll note, however, is that you might need to move quickly if you want some of these deals. Some of the biggest Bose discounts we've ever seen are included in this sale, so they're definitely at risk of selling out.
Prime Big Deal Days Bose headphones deals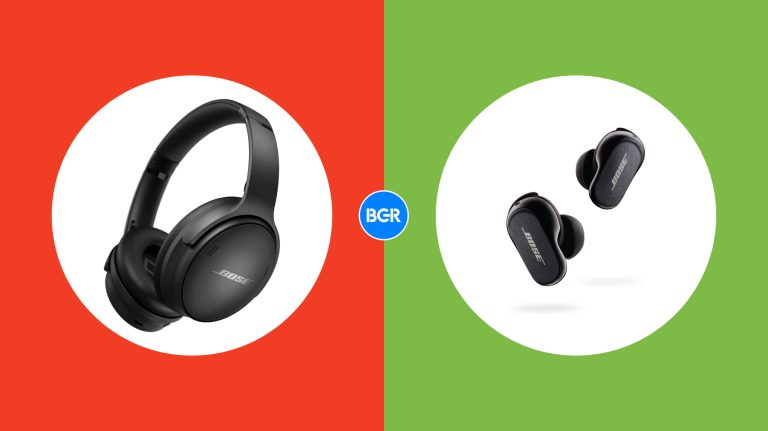 There are a few deals that are particularly popular for the Prime Big Deal Days sale, which takes place on October 10-12, 2023. And if you're a big fan of the Bose brand, you can probably guess which ones.
At the top of the list, you'll find a massive discount on Bose QuietComfort 45 II wireless noise cancelling headphones. These are the best-selling Bose ANC headphones out there, and they retail for $329. Grab a pair during the Prime Big Deal Days sale, however, and these best-selling Bose headphones are only $219!
Of note, this deal is $10 better than Amazon's offer during the sale Fall Prime Day sale last year.
In addition to those excellent Bose headphones deals on over-ear noise cancelling models, there's also a great sale on Bose's best noise cancelling earbuds.
Debates will always rage over which premium ANC earbuds are better, Sony XM5 earbuds or Bose QuietComfort Earbuds II. They both happen to be on sale for the Prime Big Deal Days event, so you'll save money on whichever brand is your preference.
If you opt for the Bose QuietComfort Earbuds II, know that you'll be paying the lowest price of 2023. Instead of $299, they're down to just $199 right now.
Bose wireless speakers are on sale, too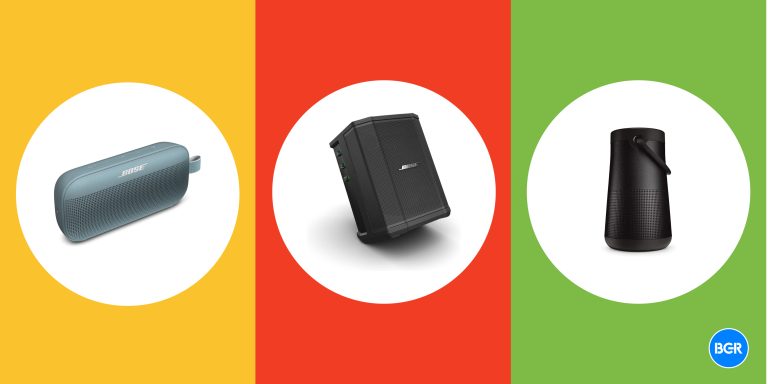 On top of those fantastic Bose headphones deals, there are also some discounts on best-selling Bose speakers. As is the case with Prime Day over the summer, it looks like Bose deals have become an annual tradition during Prime Big Deal Days.
Prices start at just $89 for the Bose SoundLink Micro, which is an awesome price for this compact waterproof speaker. Or, you can upgrade to the Bose SoundLink Flex for $119, down from $149.
If you want to step things up a bit, there are some higher-end Bose portable speakers on sale as well for Prime Big Deal Days 2023.
The Bose SoundLink Revolve Series II has amazing 360-degree sound, and it's on sale for $159 instead of $219. That's a great deal, but we actually don't recommend it.
Instead, spend an extra $40 on the Bose SoundLink Revolve+ Series II. It's bigger, better, louder, clearer, and way more impressive overall. It also has a massive discount at just $199, down from $329.
Finally, Bose has two more deals to take your home theater setup to the next level.
The Bose 600 Soundbar is on sale for $399, matching the Prime Day price from last year. You can also add a Bose Bass Module 500 for $399. Both models retail for $499, so you're saving 20% on one of both of these premium Bose speakers.
More Prime Big Deal Days 2023 coverage
Amazon's Prime Big Deal Days sale in 2023 takes place on October 10 and October 11. It's packed full of deep discounts and great deals for Prime members only.
BGR is the best place to follow all of Amazon's most popular deals from the Prime Big Deal Days 2023 event. Here are some of our best guides that show you all the hottest deals this year: