For those of you who might be looking for something new on Netflix to stream besides old episodes of Suits, the August dry spell looks like it might finally be over. The coming week brings a slew of new Netflix releases, everything from new K-drama and reality show titles to exciting new crime and fantasy dramas — and, of course, much more. We'll get into all of the details below, including pointing you toward some of the upcoming week's new release slate that especially deserves a spot on your watch list.
As always, our latest week-ahead Netflix snapshot is part of a broader mix of Netflix coverage that's intended to help you figure out what to watch next on the streamer, other examples of which include:
Snabba Cash star Evin Ahmad leads a pulse-pounding new series
To kick off this latest rundown of next week's biggest and best Netflix releases, I'd like to first introduce you to Evin Ahmad.
She's a Kurdish-Swedish actress who can convey a world of emotion wordlessly, with nothing more than those dark eyes, while she also effortlessly switches from romance to a**-kicking action. The first project I ever caught her in was the somewhat under-the-radar Netflix crime series Snabba Cash, in which she plays a hungry entrepreneur who gets too close to Sweden's criminal underworld — and she's now preparing to bring some of that same energy to yet another Netflix crime series, Who is Erin Carter?
In this seven-part series from the producers of The Crown coming on Aug. 24, Ahmad plays Erin Carter — a British substitute teacher living in Barcelona with what looks like a picture-perfect life, complete with a loving husband and a young daughter. Until one day, that is, when she gets caught up in a violent robbery at a local supermarket. One of the robbers recognizes her, and then everything starts to unravel from there.
Put this Netflix release on your watch list for two reasons: It's a crime drama with breathtaking action, and Ahmad can absolutely do no wrong.
The Netflix release I'm most excited for: Ragnarok Season 3
As for this next Netflix TV show — which happens to be the title among next week's list of Netflix releases that I'm most excited for — at the risk of sounding like all the old fogeys of cinema constantly dogging Marvel movies, I, too, have never thought much of any of those films. I've generally found them to be forgettable, not very deep, and more or less (to quote the Bard himself) full of sound and fury yet signifying nothing.
Netflix's Ragnarok, the third and final season of which debuts this coming week, has always stood apart from most Marvel movies and TV shows, despite telling a new version of the story of Thor and Loki that we all already know, by trying something new.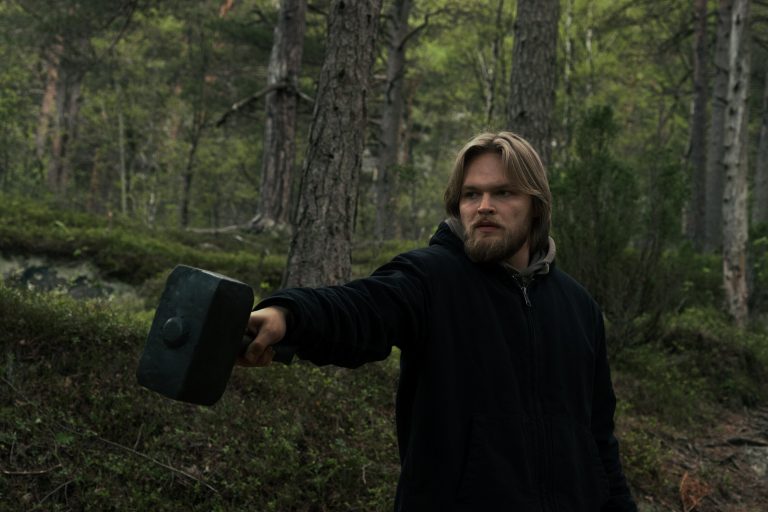 Set in modern-day Norway, Ragnarok's main characters are two high-school-age brothers who we come to learn are basically Thor and Loki, reincarnated. Their ancient enemies, the "giants," are likewise reincarnated as a rich family whose factories are polluting the local area. Choosing to ground the story in the modern world, albeit with the twist of reincarnation, allows a fresher approach to the whole superheroes-with-capes silliness that turns some moviegoers off.
The small, beautiful Norwegian town that serves as the setting of Ragnarok makes for an at-times breathtaking backdrop for exciting scenes in which young Magne (aka Thor) does everything from fall in love and navigate the growing pains of adolescence to call down a lightning strike on one of his enemies to (in Season 2) hurling his hammer at a car carrying two of "the giants" — ripping the car in half and sending an incredible shower of sparks in its wake. The whole thing is a thrilling, fun, escapist ride, and I'm so excited to see how it ends on Aug. 24.
More Netflix releases to add to your watch list
As far as the rest of the Netflix releases I'll be checking out next week, here's a quick rundown of some of the streaming giant's other big releases debuting in the coming days — ranging from a new K-drama to more reality TV drama.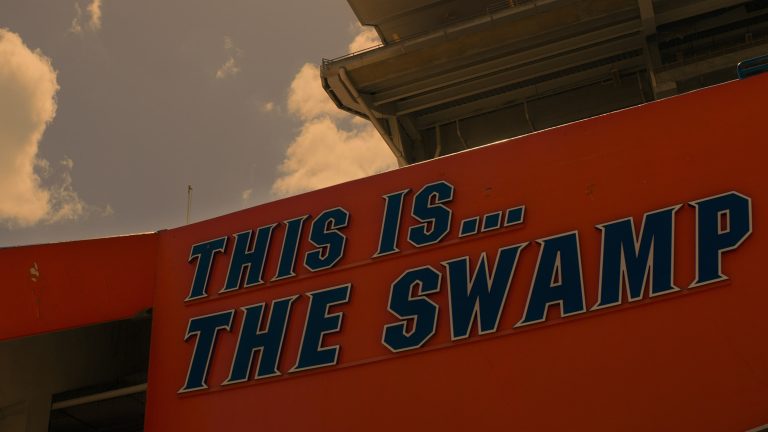 Untold: Swamp Kings: "College football in the South is way bigger than professional sports" explains the straightforward declaration in the trailer for Netflix's new installment of its Untold docuseries — this time, telling the story of the Florida Gators.
Following a wildly successful run in the 90s under coach Steve Spurrier, the team's winning streak had pretty much dried up by 2005. Until the arrival of hard-charging new head coach Urban Meyer, who brought victory but also drama that extended beyond the confines of the team locker room. Per Netflix: "In their own words through extensive sit-down interviews paired with archival footage, Meyer and the titans he coached (Brandon Siler, Tim Tebow, Brandon Spikes, Major Wright, and Ahmad Black, among many others) give viewers a bird's-eye view of how they catapulted the Florida Gators from underdogs to winners of two BCS National Championships.
"Drilling down with a riveting play-by-play of some of the Gators' most blistering wins and losses, this four-episode docuseries zooms in on each turbulent year of Meyer's reign and isn't afraid to tackle the challenging sides of his leadership and the perils of his players being star athletes at such a young age." Release date: Aug. 22.
Destined With You: Another week, another swoon-worthy K-drama arrives alongside the latest mix of Netflix releases.
This new Korean romance looks like a grab bag of some of the classic tropes of the genre, including fated romance and love that spans time and destiny — and I'm here for it. Destined With You was actually unveiled by Netflix back in April, alongside a list of 34 Korean series, films, unscripted shows, and documentaries debuting on the streamer by the end of this year, and the stars of this new series include Cho Bo-ah, Ha Jun, and Rowoon. Release date: Aug. 23.
The Ultimatum: Marry or Move On Season 2: Here's one for the reality show fans among you.
Sometimes, you just want to veg out in front of the TV, open Netflix, and find something that's the streaming TV equivalent of Musak. That's the kind of thing this next Netflix release is good for — or maybe a hate watch, where you can't help but laugh at the people who've put themselves in these ridiculous situations. And what situations are these, you may ask?
From Netflix's official synopsis: "Six different couples, on the verge of marriage. One partner is ready to get married, the other isn't quite as sure. An ultimatum is issued — and in just over eight weeks, they must commit to marriage, or move on. In the meantime, each will choose a new potential partner from one of the other couples, in a life-changing opportunity to get a glimpse of two different possible futures." Release date: Aug. 23.
You Are So Not Invited to My Bat Mitzvah: Adam Sandler, the star of hit Netflix movies like Murder Mystery is back in an all-new release for the streamer with something I don't think he's ever done before — starring in a film alongside his real-life daughters, Sunny and Sadie.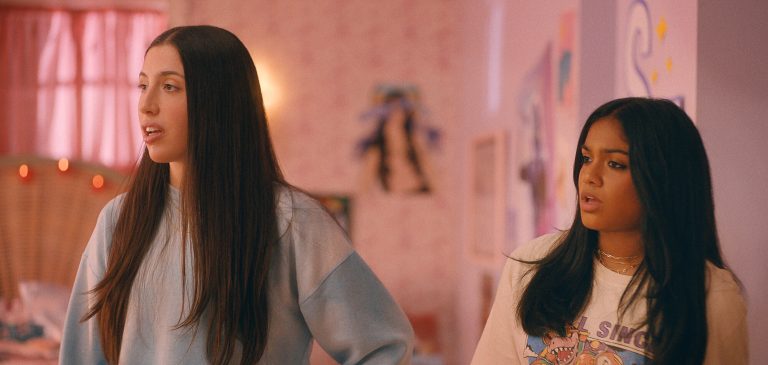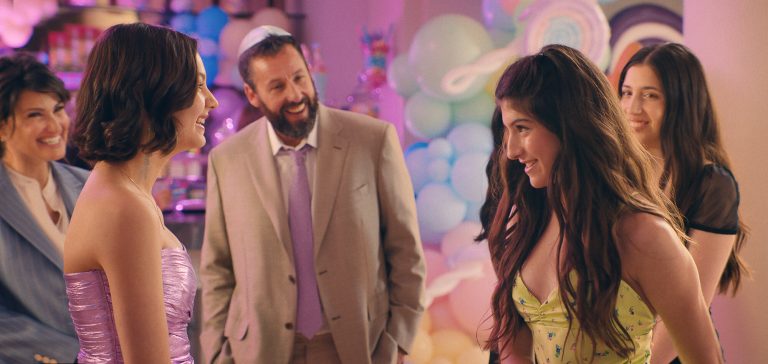 You Are So Not Invited to My Bat Mitzvah, from director Sammi Cohen, looks utterly charming and is a story focused on two lifelong best friends who've always dreamed of "epic" bat mitzvahs. Things go hilariously wrong, though, when outside factors start to come between the two besties — like Hebrew school drama, as well as popular hottie Andy Goldfarb.
"It has something for everyone," Cohen said about the movie in a promotional interview with Netflix. "As much as kids will see themselves in this, adults will too. [The movie] gives us insight to this very Jewish coming-of-age experience but speaks to broader themes about what it means to be a kid today. Most of the time it's a fun, exhilarating ride, but sometimes your stomach drops and you think the world will end. But hey, that's being 13." Release date: Aug. 25.
The Big Short is headed to Netflix
Finally, bestselling author Michael Lewis has been in the news a bit this week, given that the central figure in his 2007 book The Blind Side (later adapted into a 2009 movie starring Sandra Bullock) disclosed a bombshell claim in recent days — that the rich white family who supposedly adopted him and helped set him on his current path … didn't actually adopt him, but rather put him under a conservatorship.
It's led to some pretty nasty claims from both sides of this sad story, but one thing I also hope this does is bring more scrutiny to Lewis' journalistic chops.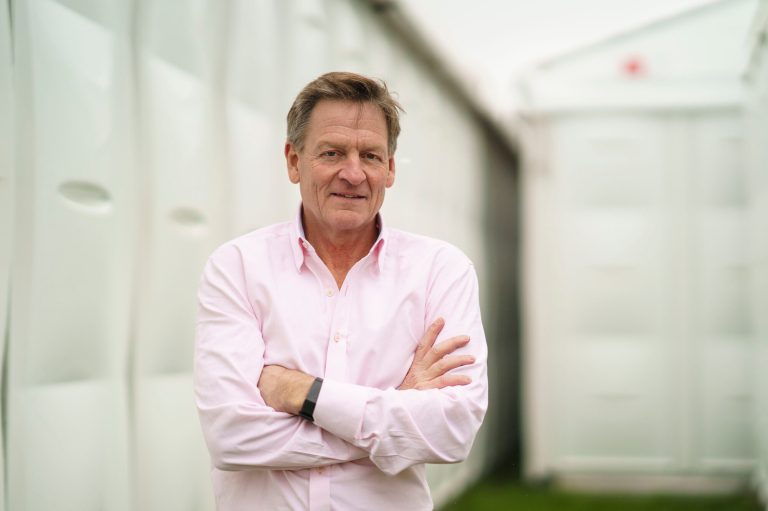 The man is a great storyteller — for proof, look no further than The Big Short, the 2015 feature film starring Brad Pitt, Steve Carell, and Ryan Gosling, adapted from Lewis' 2010 book of the same name which turned the story behind The Great Recession into a thrilling page-turner (the movie joins next week's Netflix releases, hitting the platform on Aug. 23).
At the same time, it seems to me that the storyteller behind works like these isn't some kind of passive observer, but very much chooses (whether subconsciously or not) his heroes and his villains. Regarding The Blind Side, for example, it wasn't made very clear to readers and later to audiences that Lewis was a lifelong friend of Sean Tuohy. And sometimes, you have to wonder just what the heck Lewis is thinking, considering that his next book, Going Infinite, charts the rise and fall of Sam Bankman-Fried
Lewis was already working on his book when prosecutors went after Bankman-Friend for allegedly spearheading a massive fraud, leading you to think — either Lewis, despite his background as a financial journalist, got played by Bankman-Fried, or he saw that the guy was leading a scam and decided to press forward with his book anyway to make some money off of it.
At any rate, I'll be watching the very solid The Big Short again on Netflix with fresh eyes because of all this.