If you have any interest whatsoever in K-dramas — and you should, because so many of them come close to TV perfection — Netflix is increasingly the go-to source for fans. The biggest streamer in the world is spending hundreds of millions of dollars a year on Korean series and movies alone. Netflix also built a pair of production facilities in South Korea and has been releasing a steady stream of new Korean-language fare like All of Us Are Dead, Glitch, Extraordinary Attorney Woo, and so many more this year.
Moreover, Netflix says it plans to double down and keep ramping up its spend in the region, to the tune of $2.5 billion over the next four years.
That implies a ton of new Korean-language content coming down the pipeline, adding to what's already quite an extensive library of titles available to stream. And speaking of that library: While we wait to see what else Netflix's new investment produces over the short- and long-term, here's a helpful guide aimed at anyone interested in the category, and who's looking for the must-watch Netflix Korean series to check out. Without further ado, let's dive right in.
Best Netflix Korean series
If you need a one-stop-shop place to start, Netflix's K-drama landing page is a good entry point into the category. The titles there are all grouped the same way that Netflix content on your main page is. The K-drama categories you'll see include everything from "Soapy TV Shows" to "Popular," "Sci-fi" and more.
Itaewon Class
The 2020 series Itaewon Class is as good an entry point as any for your journey into the best of the Korean series that Netflix has to offer. It's a David vs. Goliath story about an ex-con and his friends who try to get a diner off the ground and make it a success in Seoul, and it has so many of the best qualities of the genre.
There's romance, of course — but unlike many K-dramas, romance is not at the center of this story. The characters are complex, there's a great friend ensemble/us-against-the-world dynamic in the show, plus an excellent soundtrack, and watching Park Seo-joon's idealistic restaurant entrepreneur ultimately succeed will make you want to go out and start a business of your own to prove all your doubters wrong. (And when you finish Itaewon Class, check out Park Seo-joon in Prime Video's Jinny's Kitchen).
Vincenzo
Next up (we're going in no particular order here) is Vincenzo. This 2021 release is another of my favorite Netflix Korean series, and it encompasses everything from comedy to drama, action, corporate espionage, intrigue, and a little romance — something, in other words, for everyone.
A quick summary of the plot: Vincenzo Cassano is a lawyer and consigliere for the Italian mafia. He returns to his homeland of Korea and quickly locks horns with a corrupt CEO and his minions. Vincenzo lays the smack down on bad guys just how you'd expect from a stylish Mafioso — while also sticking up for a coterie of small business owners, who end up forming the heart of the show. There are way too many twists in Vincenzo to count, so you'll never get bored. There's also only one season (something of a hallmark of K-dramas), so you don't have to make a huge investment here.
It's pure escapist TV, of a sort that translates across any language.
Crash Landing on You
Crash Landing on You, meanwhile, gets my vote for the #1, absolute best Korean series that there is on Netflix. And it's not even close.
The plot: A filthy rich South Korean heiress goes hang-gliding and gets swept across the border in a storm. She lands in a North Korean forest — specifically, in a tree, where she "crash lands" into the arms of a handsome, elite North Korean soldier.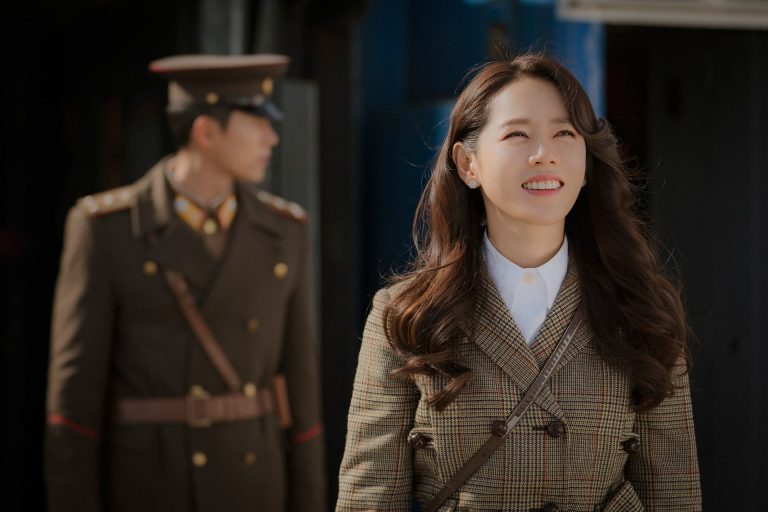 You can probably guess where this one's going.
Just like with Vincenzo, CLoY (the acronym by which fans refer to the show) is chock-a-block with everything from romance to comedy, drama, action sequences, big-budget set pieces, an ensemble bromance, and spy action, along with much more. Be warned: You will literally fall in love with all of these characters, and you might even feel ready to march outside of Netflix's headquarters in protest once you've finished this one. That's because there's not going to be a Season 2.
Give the show a try anyway, though. You'll see what we mean.
The biggest Netflix Korean series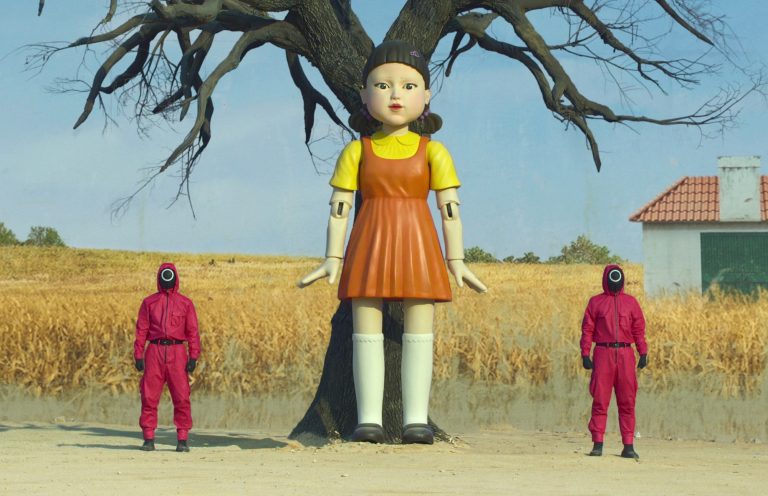 Moving right along: If you're even remotely familiar with this genre, you might already be aware of two of the biggest Netflix Korean series of all time, even if you haven't checked them out yet.
Squid Game
The two shows we're referring to are Squid Game and Hellbound, both of which have near-perfect Rotten Tomatoes scores. Another great thing about them is that, while they were released independently of each other, they also work as a kind of philosophical pairing if you watch them back-to-back.
The former offers a pretty dark take on the dog-eat-dog, winner-take-all nature of capitalism. Squid Game pits 456 contestants against each other in a series of games where the ultimate prize is 45.6 billion won. It's just that … well, all the other contestants are killed along the way.
Squid Game, by the way, currently holds the distinction of being the biggest Netflix TV series — English or non-English — of all time. It racked up more than 1.6 billion hours viewed in its first month on the streamer, easily surpassing the viewership of the #1 English language title (Stranger Things 4, with 1.3 billion hours in its first month).
Hellbound
Hellbound is a show that grapples with the implications of blind faith. The plot: A creepy face materializes to tell sinners they've been marked for death. At the appointed hour, right on time, three scary, massive demons show up to subject the victim to a beatdown. After which they're incinerated, sending their soul on its way.
"Unbelievable demonstrations of hell take place in the middle of Seoul right in front of crowds," reads the official synopsis from Netflix. "Mysterious beings condemn individuals to be hellbound, and otherworldly beings appear exactly at the specified time to kill the condemned in a brutal burning."
If the show stopped there, it would already be a compelling-enough TV series. But the series goes on to add some creative extra touches that pull you in even more. Such as a QAnon-style group that stirs up people into a frenzy with its own bizarre ideas about what's happening. There are tons of twists, and the characters are all rounded out with three-dimensional backstories.
Extraordinary Attorney Woo
And then there's Extraordinary Attorney Woo, which hit Netflix earlier this year and is another of its biggest Korean series of all time — not to mention a pure delight through and through.
Built around a character who's an attorney and also on the autism spectrum, here's what Netflix says about the show — particularly, about the central character Woo Young-woo. "As someone with autism spectrum disorder, she faces various prejudices but wins over her colleagues at a top law firm by spotting details and legal loopholes that nobody else can see. As the show's screenwriter Moon Ji-won puts it: 'Once she takes on a case, it takes a turn that viewers could not have seen before anywhere else.'"
The show is currently the #7 Netflix non-English show of all time (at #7 on that ranking, with more than 402 million hours viewed in its first month of availability).
The Glory
There's also one more heavy hitter still to mention. The end of 2022 brought not only another must-watch K-drama but another of Netflix's biggest to date: The Glory, about a woman who was bullied as a student in school and who's now grown and enacts revenge on her tormenters.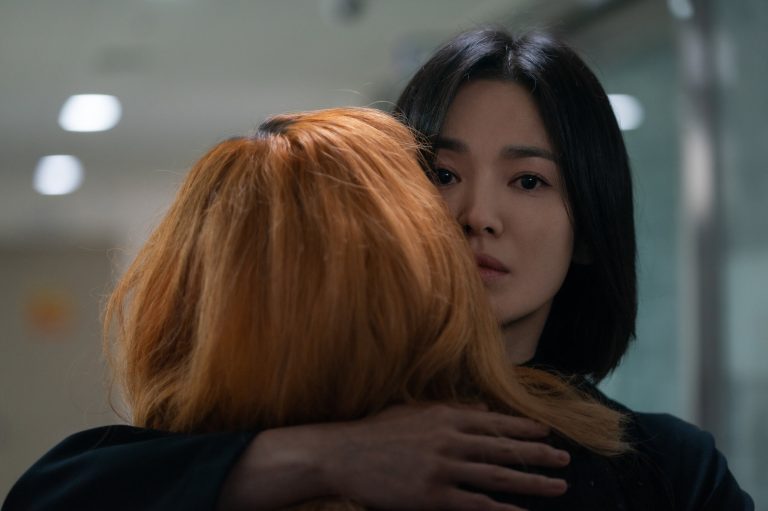 The star, the already supremely accomplished Song Hye-Kyo, sinks her teeth into a career-defining role here as a woman who's clearly ravaged by internal trauma and who can draw you into her world of pain and despair with her haunted eyes alone. Netflix split The Glory up into two parts — a rare move, as far as K-dramas go on the streamer — and as I write these words, Part 1 of the show (which debuted back in December) is still on Netflix's Global Top 10 chart for non-English TV. It's currently sitting at #3, the 11th week that it's appeared on the ranking.
Even more impressive: Part 1 of The Glory is also the #5 biggest non-English Netflix series of all time (having racked up more than 436 million hours viewed in its first month on the service).
One honorable mention
My Name
I'd be remiss, finally, if I didn't say a word for My Name, a 2021 Netflix Korean series.
While I normally stay away from crime dramas in any language, something about this one pulled me in and made me want to check it out. I'm not sure what, exactly, but I absolutely know why I stayed all the way through and was so blown away by it. The reason for that is Han So-hee, the actress who stars as the daughter of a man she saw murdered right before her eyes.
Her father, we come to understand, was part of a drug gang. And while she and her father didn't see much of each other as she grew up, they began to reconnect as she matured.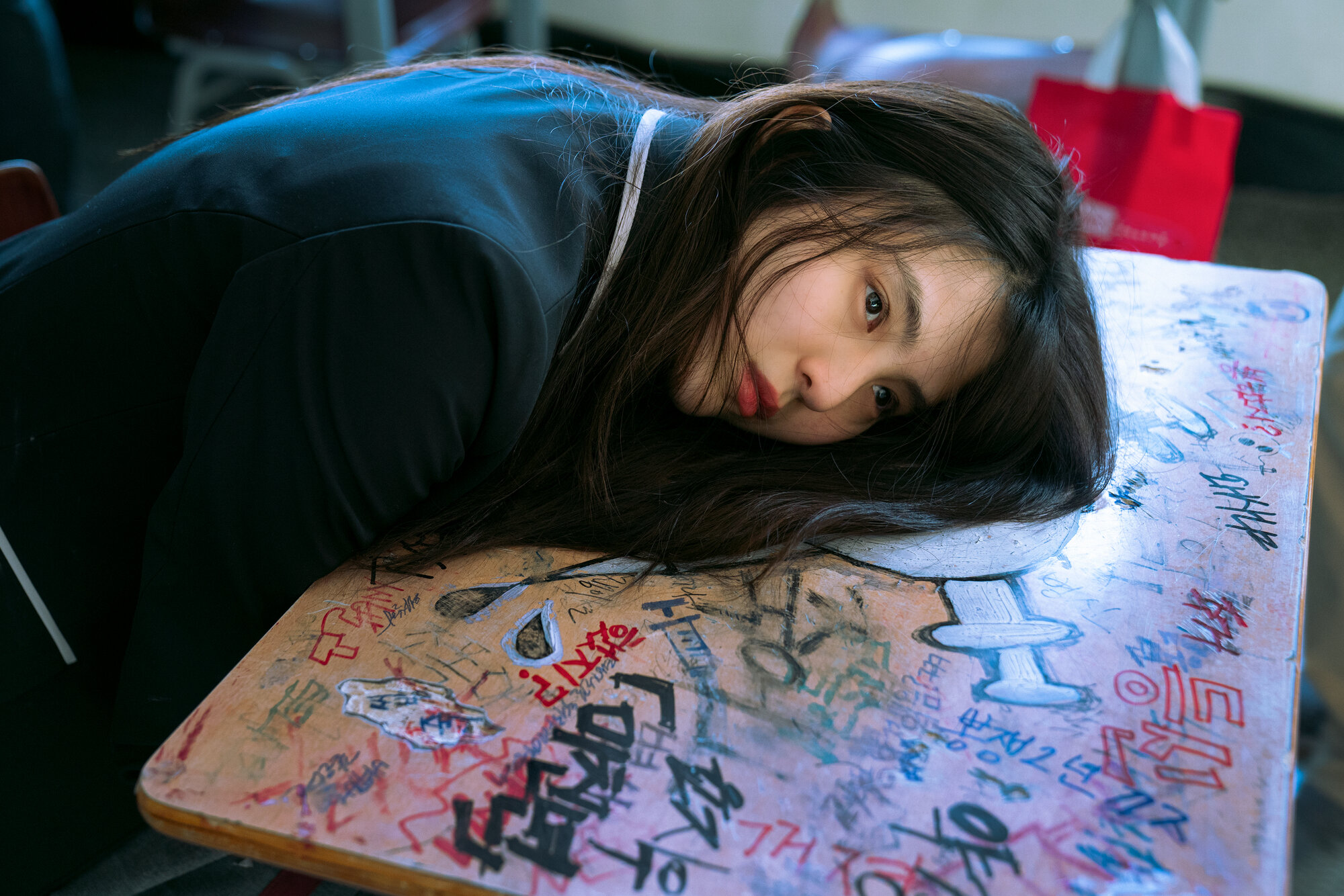 One day, on the way to her apartment, someone guns him down. Her daughter can only watch, helpless, through the keyhole of her front door. So what does she decide to do? She joins the criminal gang. Asks them to train her. Subjects herself to a brutal regimen on the road to breaking bad. All so she can be ready, fully ready, to hunt down her father's killer and take revenge.
Whenever Han So-hee is on the screen, you don't want to take your eyes off her. I know this is the nature of the job for an actor, but in her case you really feel like you are staring at an angry, vulnerable, fragile, broken, and extremely deadly young woman. Even when she's saying nothing at all, she wears all of that on her face and in the way she carries herself. Overall, the writing here is excellent, and the twists are a little predictable but handled well.
Put this one on your list for no other reason than to be wowed by a singular acting talent.