To put into perspective just how many Netflix subscribers around the world are bingeing the new K-drama Celebrity right now, here's a stat for you:
For the 7-day period that ended on July 9, this new 12-episode drama about the dark side of social media racked up 5.6 million views (by Netflix's recently updated tracking methodology). Based on that performance, Celebrity is the #3 Netflix show in the entire world right now — that is, while it's #1 on the streaming giant's non-English Top 10 chart, it's actually #3 in the world if you group both English and non-English shows together.
The only two Netflix shows that are outperforming it right now are Season 3 of The Witcher and Season 2 of The Lincoln Lawyer.
Celebrity is a soapy drama set, where else, in South Korea — which, fun fact, ranked second in the world in social media use in 2021 — and it comes from director Kim Cheol-kyu. Park Gyu-young, who was recently announced as part of the cast of Season 2 of Squid Game, plays Seo A-ri, described as "a once-ordinary IRL cosmetic salesperson who finds herself in the midst of sudden social media stardom." It's a world of Instagram-obsessed influencers who live for luxury and "likes."
The series opens with A-ri delivering a live stream to her massive social media following in which she threatens to spill a ton of secrets. Continues Netflix: "Once well-off and envied by her friends for her sense of style, A-ri has struggled financially since the death of her father. Her mother works as a tailor while A-ri has a job selling beauty products. A-ri's been too busy to bother with social media, but after running into an old friend who's now a successful influencer, she decides on a whim to set up her own Instagram account."
Seemingly overnight, she's thrust into the world of the Insta-famous, and of their mad scramble for followers, clout, and airbrushed perfection. And then things get really ominous.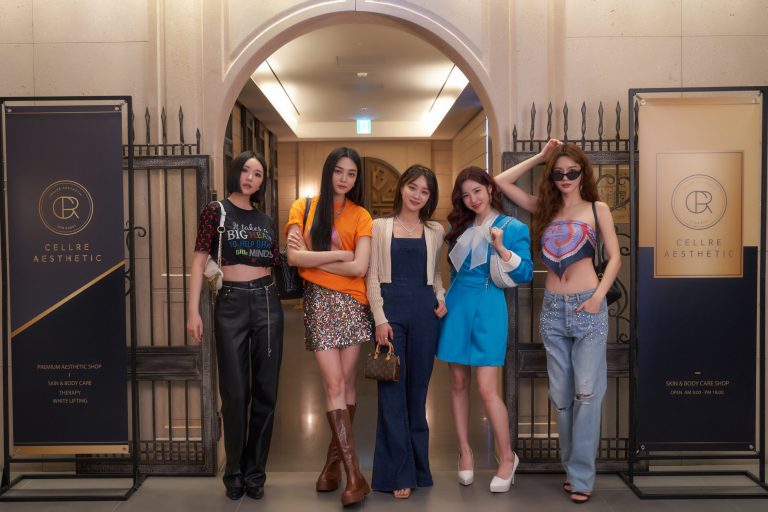 To give the show a degree of authenticity, the director created his own social media account (something he'd not used before) in order to follow and study real-world influencers from the vantage point of the public. He also took cues from the cast's own usage of social media, and the series includes cameos from close to 30 Instagram users and YouTubers who collectively have millions of followers.
"Celebrity is about the duality of social media and how deep it is in our lives," Park said about the show, during a press conference for the show in Seoul at the end of June.
"Celebrity deals with the detrimental effects of this onset of social media and how the fact that we have allowed social media to so deeply become a part of our everyday has affected the way we interact. Constantly checking how many followers you have, competing for likes with other influencers — what effect this would have on an individual's mental health is the key theme of Celebrity."
The show has already spent two weeks in the Netflix global Top 10, racking up 49.9 million raw hours viewed (amounting to 5.6 million average views, when spread over the series' nearly 9-hour runtime). Celebrity, each episode of which has a different hashtag for a title, is now streaming on Netflix in its entirety.
Netflix has said it will continue to invest hundreds of millions of dollars in Korea, as the platform continues adding to its library of Korean content all the time. Celebrity is a product of what's been an already fruitful year on this front for Netflix, and the new show is perfect for fans of previous Netflix Korean standouts like The Fabulous, The Glory, and Queenmaker.