Netflix has made some big changes in recent days to the way it ranks the top shows and most-viewed movies on the platform to give the public a better idea not only of the raw amount of time viewers are spending with its content — but also which shows and movies are the most watched and driving the most engagement on the streamer.
We've already taken a look in a separate post at how Netflix's new ranking standard has changed the makeup of Netflix's most-watched movies of all time list. Now, let's take a closer look at what the company's data shows are the top English-language Netflix shows of all time (as of June 2023). From thrilling adventures to heartwarming dramas, these shows entertained us, sparked conversations, and — most importantly, at least from Netflix's perspective — kept us glued to our screens.
Wednesday and Stranger Things 4 top the most-watched list
With hours watched as the main criterion here, let's dive into the top 10 most-watched Netflix shows of all time ranking and discover what makes them so irresistible. We'll go one by one through each of these popular series, and we'll also show how many hours they managed to rack up.
1. Wednesday (Season 1)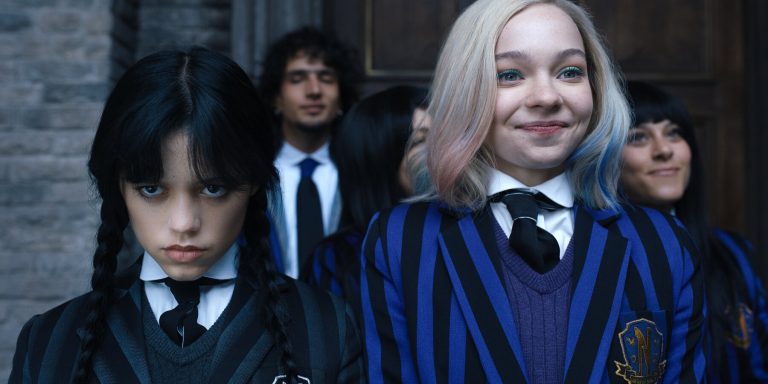 Thanks in part to star Jenna Ortega's deadpan delivery of brutal one-liners, plus continued affection and nostalgia for The Addams Family franchise, the spinoff series Wednesday quickly rocketed all the way up the streamer's charts to become the most-watched Netflix show of all time.
The show — which stars Ortega as the titular pigtailed, morose, and extremely gothic schoolgirl — pulled in a staggering 1.23 billion hours viewed over its first 28 days. Viewers fell in love with the show's captivating blend of humor, mystery, and the supernatural, and with Ortega navigating her anger issues while tracking to crack a murder mystery. No one should be surprised at all to see this show, which also went on to dominate TikTok thanks to Ortega's viral dance scene, in the #1 spot as the most-watched English language series on Netflix.
Nor is it surprising that Netflix, wisely, has already green-lit a Season 2 (though we don't have a release date yet, as of this writing).
Wednesday racked up a mind-boggling 252.1 million views in its first weeks on Netflix (based on dividing the 1.7 billion total hours viewed by the series' runtime of 6 hours and 49 minutes. This methodology spreads the hours watched evenly over a total audience, so that shorter series aren't put at an automatic disadvantage compared to longer ones).
2. Stranger Things (Season 4)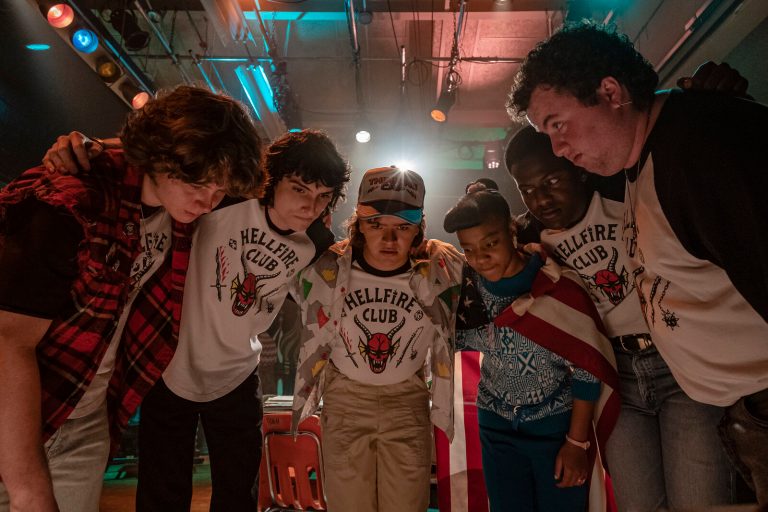 Before Netflix changed the way it ranks the top titles on the platform, Stranger Things Season 4 was the biggest Netflix series of all time. It actually racked up a greater raw number of hours viewed in its first month on the streamer (1.8 million, compared to Wednesday's 1.7 billion), but when adjusted for the fact that Stranger Things' fourth season is twice as long (about 13 hours, compared to Wednesday's 6-hour, 49-minute season), Netflix's calculation shows that the latest batch of episodes about the beloved Hawkins gang ended up pulling in 140.7 million views, just behind Wednesday's total.
Still, Stranger Things 4 dominated Netflix in a huge way upon release, accumulating millions of hours of watch time and surpassing Bridgerton's record for the most viewing hours within a show's first week. The fourth season also scooped up a bevy of awards, including a Saturn Award, five Primetime Creative Arts Emmy Awards, and a Screen Actors Guild Award.
3. Dahmer: Monster: The Jeffrey Dahmer Story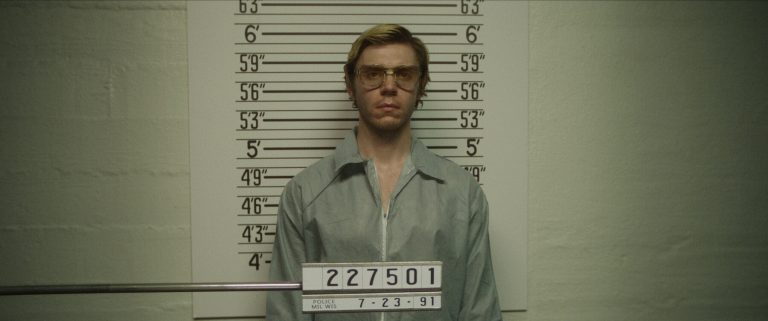 The controversy-ridden Dahmer: Monster: The Jeffrey Dahmer Story from creator Ryan Murphy somehow turned the life of one of the most heinous and truly evil serial killers in history into a most-watched show on Netflix
This series from Murphy — who Netflix paid a serious chunk of change to years ago back when it was courting A-list creators, and who's now decided to work with Disney+ instead — drew criticism for, among other things, humanizing Dahmer and re-traumatizing the families of his victims all over again. And as a result of the show's unflinching look at the dark side of human nature, it garnered 115.6 million views — the serial killer drama that nobody asked for or needed, but which enough true-crime fans were apparently happy to binge on the streaming platform, all the same.
4. Bridgerton (Season 1)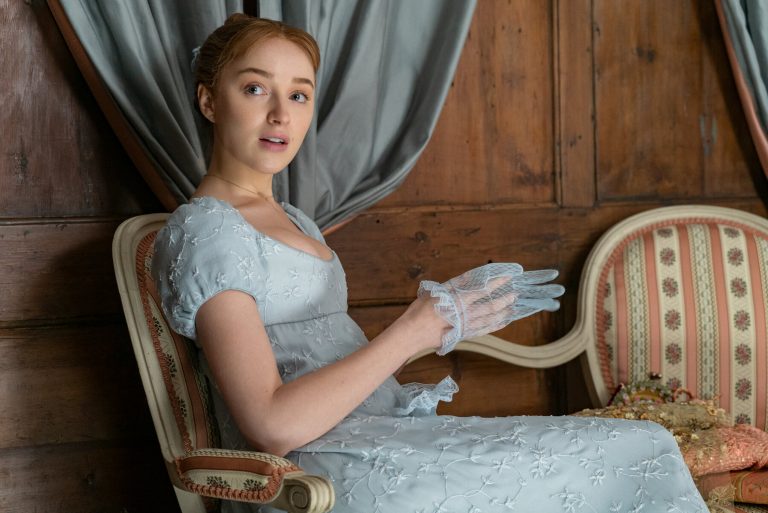 Lavish costumes, intricate set designs, swoon-worthy romance, and an engaging storyline helped easily the first season of this Regency-era drama that mixes high society and scandal rack up 929.3 million hours viewed in its first month on the streaming platform.
The fan-favorite series follows the Bridgerton family as they navigate societal pressures in Regency London, with the romance between Daphne and Simon one of the many highlights and pleasures to be found herein. And enough viewers were swept off their feet — to the tune of 113.3 million views overall for the inaugural season, but Netflix's updated metric — that Netflix green-lit three additional seasons (as well as a prequel, Queen Charlotte).
5. The Queen's Gambit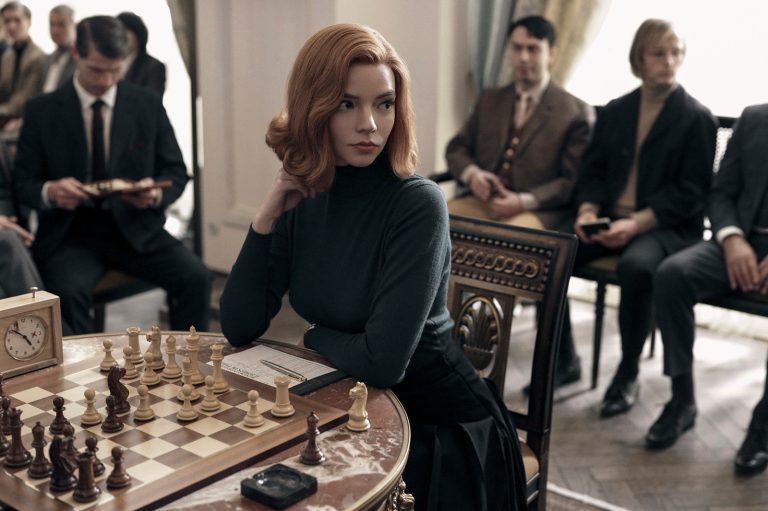 Following its release in 2020, The Queen's Gambit, starring Anya Taylor-Joy, became Netflix's most-watched scripted limited series ever. Its gripping story, standout performances, and sumptuous visuals resonated with audiences, going on to inspire a global interest in chess and shining a light on the importance of mental health in media.
Here, Taylor-Joy plays orphaned chess prodigy Beth Harmon, in an unforgettable turn as a competitive chess star — and part of a story that also delves into addiction, mental health, and female empowerment. In its first month on Netflix, The Queen's Gambit managed to pull in 112.8 million views. This most-watched series is so popular, in fact, that Netflix is launching a chess mobile game this summer.
6. The Night Agent (Season 1)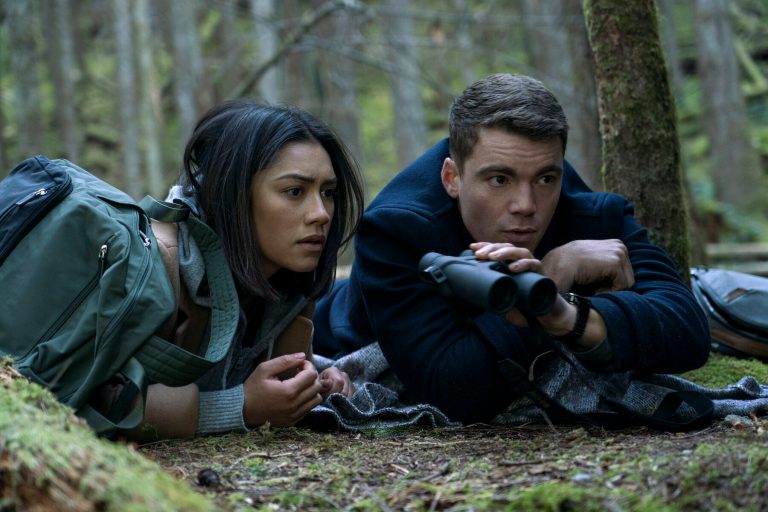 The 10-episode The Night Agent, based on Matthew Quirk's novel of the same name, comes from creator Shawn Ryan (who's previously described the series, starring Gabriel Basso and Luciane Buchanan, as "All The President's Men with car chases").
The show revolves around a low-level FBI agent named Peter Sutherland who works nights in the basement of the White House, manning a phone line for undercover spies that never rings. One day, however, it does ring, setting into motion a chain of events uncovering a conspiracy that reaches all the way to the Oval Office. If you're a fan of spy thrillers, this is a must-watch for you. The show is addictive, the action is pretty pulse-pounding, and it's no surprise Netflix quickly green-lit a second season for this series.
The Night Agent, which pulled in 98.2 million views, showcases the complexity and grayness of modern-day politics and honors the life of sacrifice led by the men and women tasked with protecting the country.
7. Stranger Things (Season 3)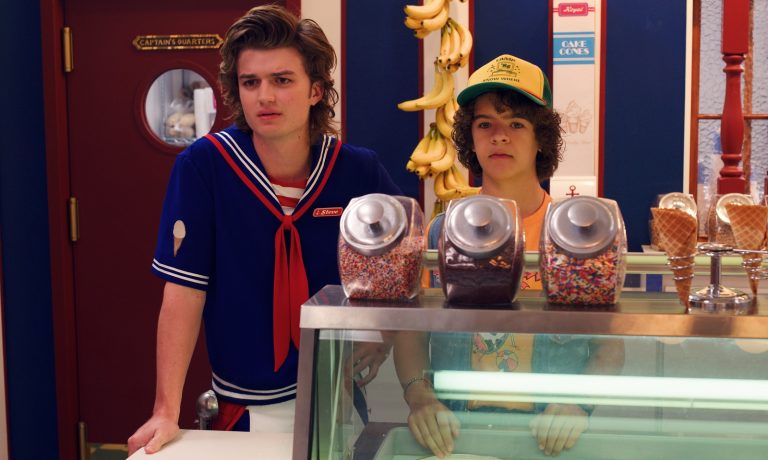 In Stranger Things Season 3, the Hawkins gang faced new challenges in addition to confronting the terrifying Mind Flayer — while also uncovering a secret Soviet lab hidden beneath the Starcourt Mall.
Talk about a jam-packed storyline.
The third season continued Stranger Things' tradition of combining 80s nostalgia with exciting supernatural adventures, solidifying its status as one of the most beloved and top-viewed Netflix series of all time. Moreover, the fact that Stranger Things Season 3 was able to pull in 94.8 million views also proved that the series still had plenty of stories to tell and mysteries to unravel.
8. Bridgerton (Season 2)
Bridgerton Season 2 focused on Lord Anthony's quest for love and the arrival in London of the Sharma sisters. The sophomore season of the hit series maintained the show's signature combination of romance and high-society intrigue, reminding us once again that this franchise is one that Netflix viewers simply can't get enough of.
The 93.8 million views the new season managed to rack up helped easily make it one of the most-watched series of all time on Netflix.
9. The Witcher (Season 1)
Ah yes, the Netflix series that brought a beloved series of fantasy books to life, starring Henry Cavill in the title role, and which, for a minute, seemed like it was destined to become Netflix's Game of Thrones. That is, until the writing staff apparently started taking enough creative liberties that it reportedly ran off Cavill, forcing the need to recast the title character — and that's just one of many, many problems fans have with the series that's caused the franchise to essentially collapse before our eyes.
At least Season 1 of The Witcher, which pulled in 83 million views, mostly hit the mark. It introduced viewers to the intertwined destinies of Geralt of Rivia, Princess Ciri, and Yennefer of Vengerberg as they navigate a dangerous world filled with powerful magic and deadly creatures.
10. The Watcher (Season 1)
The Watcher, another of Murphy's chilling and psychological Netflix thrillers, follows a family as they investigate the mystery behind a series of unsettling letters coming from an unknown sender. John and Mary have moved into the home of their dreams, but a mysterious figure who comes to be regarded as "The Watcher" haunts and casts a shadow over their lives.
The tense atmosphere and gripping plot kept viewers hooked and helped the show rack up 79.6 million views.