Netflix subscribers can't seem to get enough of Suits, the USA Network legal drama that debuted on the streaming giant (as well as Peacock) in June and has been breaking Nielsen records since then — despite ending its 9-year run back in 2019.
Regarding those records: The show (8 seasons of which are available on Netflix) has been racking up some eye-popping viewership over the past couple of weeks, with Suits pulling in almost 4 billion viewing minutes during the first week of July. That's according to Nielsen data, and it actually marked the second week in a row that Suits broke a Nielsen streaming record for acquired programming. In fact, the show is performing so well on Netflix right now that there's already speculation about whether a revival could be in the works (not likely, but that's neither here nor there).
According to Netflix's most recent weekly Top 10 data for the US, three seasons of the show generated enough viewing time to occupy three separate spots on that ranking. I could go on, but you get the idea: This slick dramedy, in which a college dropout impresses a hotshot lawyer enough to land a coveted associate job without any legal credentials, is having quite a moment right now.
What else to watch on Netflix if you're a fan of Suits
Netflix, of course, is the biggest streaming platform in the world, with TV shows and movies covering all tastes, genres, and preferences — which is to say, if you're among those who've been bingeing Suits, there are also plenty more legal dramas available on Netflix to consider checking out.
Here are three picks that are perfect for the Suits fans among you, with stories that encompass drama, romance, and romantic comedy:
The Lincoln Lawyer
We'll start off with one of the biggest Netflix shows in the world, period, let alone one of the streamer's biggest and best legal dramas.
This hit Netflix drama based on the Michael Connelly book series is the #4 Netflix show in the world this week (on the streamer's English-language Top 10 chart), and it's actually the #1 Netflix show in the US right now. I'd consider this series probably the most Suits-like among the three shows included in this post — or, rather, the show that I think Suits fans would probably enjoy the most.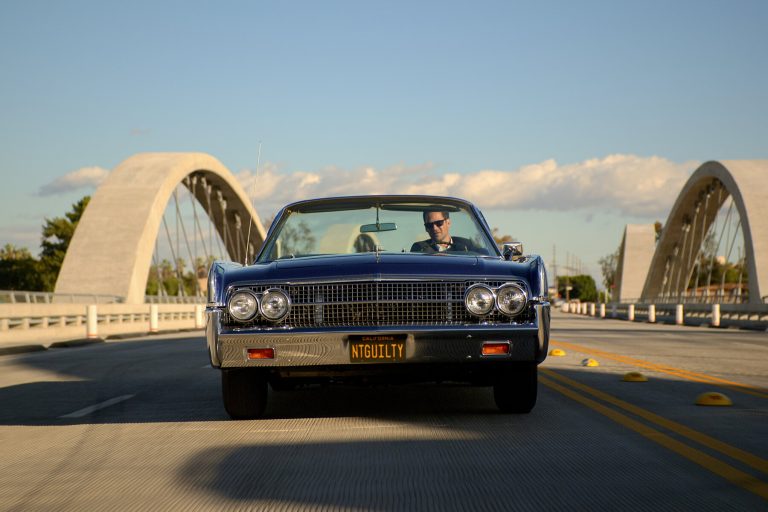 The Lincoln Lawyer stars Manuel Garcia-Rulfo as Mickey Haller, an idealistic lawyer who runs his practice out of the backseat of, yep, a Lincoln. The cases he takes on run the gamut from the big fish to the small fry of Los Angeles, and the second season of the hit Netflix show is based on the fourth book in Connelly's series — The Fifth Witness.
Connelly first introduced the character of Haller in his 2005 novel The Lincoln Lawyer as the younger half-brother of another of the author's most famous characters — Harry Bosch, the protagonist depicted in the Prime Video series Bosch. Matthew McConaughey portrayed Haller in the 2011 movie The Lincoln Lawyer, but the Netflix series explores his Latin roots as originally laid out in Connelly's novels.
Here's how Netflix describes the character: "Born in Los Angeles and raised partially in Mexico by his mother, Mickey is just returning to work after a hiatus. He became dependent on prescription pain pills following an accident, but has now kicked the habit. He has two ex-wives (with whom he's still very friendly) and relies on a client-turned-driver to chauffeur him around his hometown.
"Because he wins a major case at the end of Season 1, Mickey is inarguably the "hottest defense lawyer in LA" when we see him again in Season 2."
Partner Track
Moving right along, we come next to Partner Track (and this one is for those of you Suits fans that prefer a little romance mixed in with the legal drama).
Based on Helen Wan's 2013 novel of the same name, the story is built around the character of Ingrid Yun, a first-generation Korean-American navigating romance, drama, and the high stakes of working at a prestigious law firm. As the first lawyer in her family, Netflix goes on to explain that in Partner Track Yun experiences "the trials and tribulations" of excelling at an old-school law firm.
"With the support of her friends, she battles through workplace challenges to break through the glass ceiling on her path to (becoming) partner. But will her drive and ambition leave room for love?"
Extraordinary Attorney Woo
Last but not least, we come to one of the surprise Korean hits of 2022, about a brilliant attorney with autism who K-drama fans around the world couldn't help falling in love with.
Here's what Netflix says about Extraordinary Attorney Woo in its summary — particularly, about the central character, Woo Young-woo. "As someone with autism spectrum disorder, she faces various prejudices but wins over her colleagues at a top law firm by spotting details and legal loopholes that nobody else can see. As the show's screenwriter Moon Ji-won puts it: 'Once she takes on a case, it takes a turn that viewers could not have seen before anywhere else.'"
The show went on to develop a robust international fandom online, one that manifested itself in the form of the tens of thousands of videos posted on TikTok using the "WooYoungWoo Greeting" sounds.
Thankfully, a second season of this delightful, feel-good legal romantic comedy is in the works. No word on a release date yet, though, which means you've got plenty of time to binge all 16 episodes of Season 1 right now.