We're just days away from turning the page on our calendars from October to November, and, as we've noted in multiple posts already, November is already looking jam-packed with streaming entertainment. There's going to be a ton of great new TV shows and movies to watch, much of it thanks to a fully loaded release slate from Netflix, which we're going to get into below with our latest rundown of the biggest and best new releases that are coming over the next seven days.
As always, our latest week-ahead Netflix snapshot is part of a broader mix of Netflix coverage that's intended to help you figure out what to watch next on the streamer, other examples of which include:
Selling Sunset is back, with even more drama and swoon-worthy real estate
Of all of the Netflix releases coming over the next week, meanwhile, Selling Sunset is the longest-running — and there's no secret whatsoever about its staying power.
A show that's nominally about a real estate brokerage in the cutthroat market of Los Angeles, the big draw here is unquestionably the visuals. From the ritzy penthouses to the high-heeled agents who look more like supermodels than saleswomen, Selling Sunset is a show where image is everything.
Keep scrolling if you're looking for anything of substance, because you won't find it here. If, on the other hand, you're looking for beautiful women, wealth porn, and workplace drama that leads to frequent catfights, this is absolutely the show for you. Per the official Netflix summary: "Selling Sunset, a Netflix reality series set in the world of LA's high-end real estate, follows seven of the city's most successful female realtors who all work under the same roof at the #1 agency in the Hollywood Hills and the Sunset Strip.
"These ladies will do what it takes to make it to the top of their game, all while trying to keep their personal lives intact. This season, new agents mean new drama. The realtors of The Oppenheim Group return with sleek penthouse listings, personality clashes, and pregnancies — and throw enough shade to cover every cabana in Los Angeles." Release date: Nov. 3.
Nyad: The inspiring true story of a 64-year-old swimmer
This next Netflix release, coming on Friday, takes me back to 2013 and to one of my first bylines for Time magazine.
On this particular day in September 2013, everyone was waiting with bated breath to see whether 64-year-old swimmer Diana Nyad was going to finally achieve something she'd tried unsuccessfully four times before — swimming on her own, without help or the protection of a shark cage, from Cuba to Florida. It felt like everyone around the country was tracking her progress.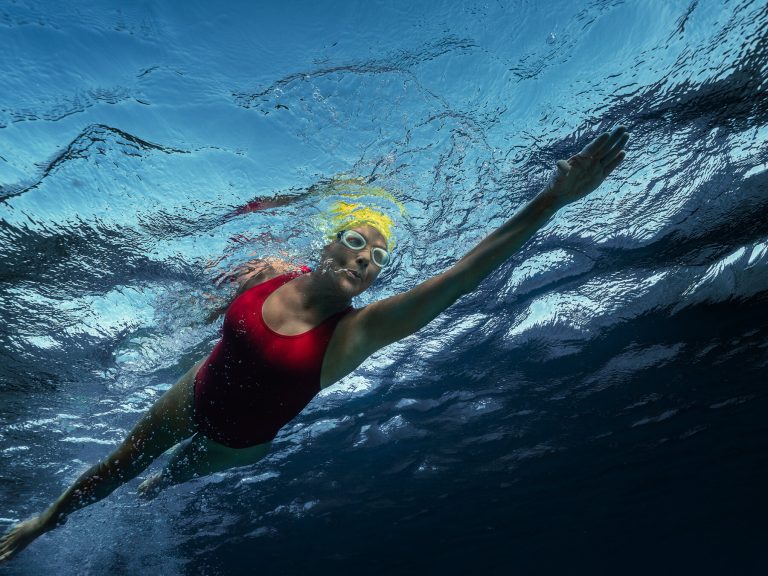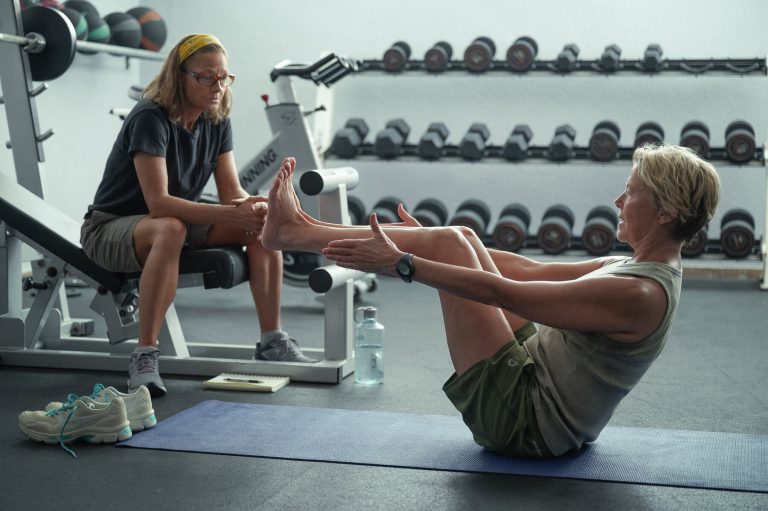 Finally, she made it, reaching Key West almost 53 hours after setting out from Havana. "I got three messages," I reported that Nyad said to the gathered crowd. "One is we should never, ever give up. Two is you never are too old to chase your dreams. Three is it looks like a solitary sport, but it's a team."
Nyad is Netflix's dramatization of this remarkable true story, in which Nyad made the 110-mile open ocean swim thanks to the help of her best friend and coach. It's an incredible story about the resilience of the human spirit, and Netflix's movie stars four-time Academy Award nominee Annette Bening as the woman who conquers what's been described as the "Mount Everest" of swims. Two-time Academy Award winner Jodie Foster plays her best friend and coach Bonnie Stoll. Release date: Nov. 3.
Don't miss these other big Netflix releases
As for what other Netflix releases are coming next week, there are also some new documentaries to check out, as well as a gorgeous Japanese anime — and a highly anticipated World War II-era movie based on a Pulitzer Prize-winning novel.