Streamers like Netflix and Apple TV+ are increasingly responsible for some of the new fare that's filling cinemas around the country, and November is about to keep that trend rolling right along. There's a slew of new movies set to hit the big screen (as well as smartphone screens) next month, many of which are already delighting critics and exciting fans. In this post, we're going to take a closer look at some of the most-anticipated movie releases coming next month, including star-studded new dramas that will no doubt rack up at the Oscars next year — as well as quirky indie gems that you don't want to miss.
5 of November's most-anticipated movies
November is shaping up to be quite a busy month when it comes to both strong new TV shows as well as great movies, which include the feature films you'll find listed below. They run the gamut from biographies of famous figures to thrilling psychodramas, and you'll find story summaries as well as the release dates included with each title's listing.
Fingernails is the first of two Apple TV+ movies on this list — and as someone who was blown away by Jeremy Allen White's performance in Hulu's The Bear, you can bet I'm going to press play on this one the moment that it hits Apple's streaming service.
The star-studded cast includes, in addition to White, Academy Award-nominee Jessie Buckley, Academy Award-winner Riz Ahmed, and Luke Wilson. The story: "Anna (Buckley) and Ryan (White) have found true love. It's been proven by a controversial new technology. There's just one problem: Anna still isn't sure. Then she takes a position at a love-testing institute, and meets Amir (Ahmed)."
It's a kooky premise with a stacked cast, and it plays around with that age-old idea about how the course of true love never did run smooth.
"Paris, night. An unnamed man in unremarkable clothes, The Killer (Michael Fassbender) watches from the floor of an empty office, across from the plush apartment of his target, rifle at hand. Measured, controlled, he takes every step to ensure the job goes flawlessly…
"It doesn't …"
So goes Netflix's ominous introduction to this highly anticipated new feature film from director David Fincher, the same David Fincher who refuses to give Mindhunter fans the third season they've been dying for — although, truth be told, The Killer very much looks like a consolation prize of sorts.
It stars Michael Fassbender as an assassin who moves with a kind of feral grace and intensity — and who lives by a code that calls for never improvising. He's just had a near-miss before he finds himself battling his employers and himself on an international manhunt. Can. Not. Wait.
Saltburn (Select theaters, Nov. 17)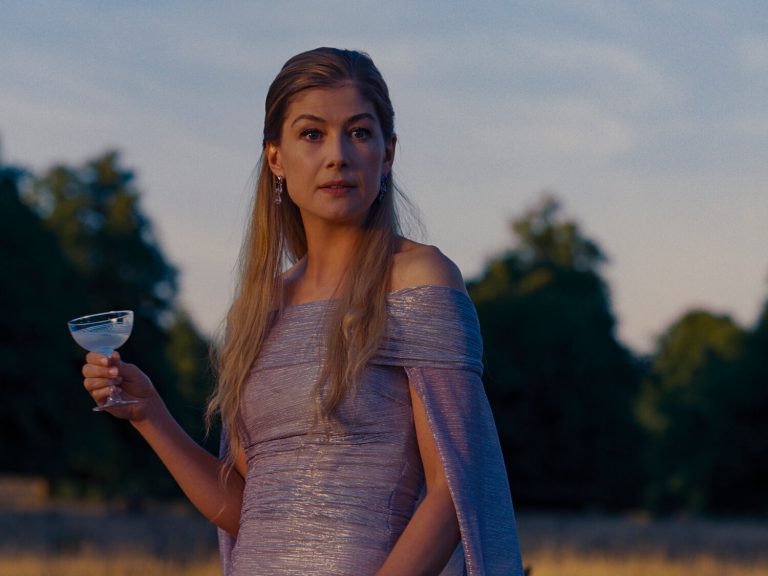 With Saltburn, Academy Award-winning director Emerald Fennell has delivered a "beautifully wicked tale of privilege and desire. Struggling to find his place at Oxford University, student Oliver Quick (Barry Keoghan) finds himself drawn into the world of the charming and aristocratic Felix Catton (Jacob Elordi), who invites him to Saltburn, his eccentric family's sprawling estate, for a summer never to be forgotten."
The film, Fennell's highly anticipated follow-up to 2020's Promising Young Woman, feels sort of like an updated version of The Talented Mr. Ripley. According to Amazon, the movie will hit Prime Video and select theaters on Nov. 17.
Maestro (Netflix, in theaters Nov. 22)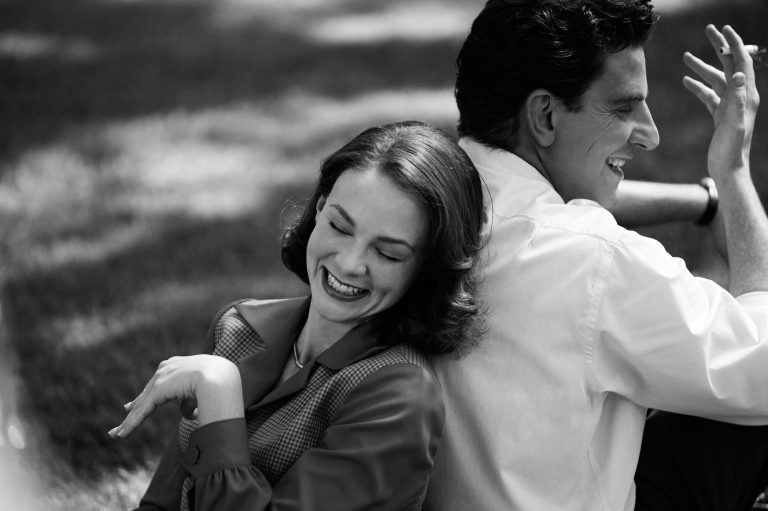 This next one from Netflix has awards bait all over it.
Starring as well as co-written and directed by Bradley Cooper, Maestro stands as "a towering and fearless love story chronicling the lifelong relationship between Leonard Bernstein and Felicia Montealegre Cohn Bernstein. A love letter to life and art, Maestro, at its core, is an emotionally epic portrayal of family and love."
The film follows Bernstein all the way from his debut at Carnegie Hall to the autumn years of his life, and Maestro is also noteworthy for being Cooper's second film as a director (after his acclaimed 2018 remake of A Star Is Born).
Napoleon (Theaters, Nov. 22)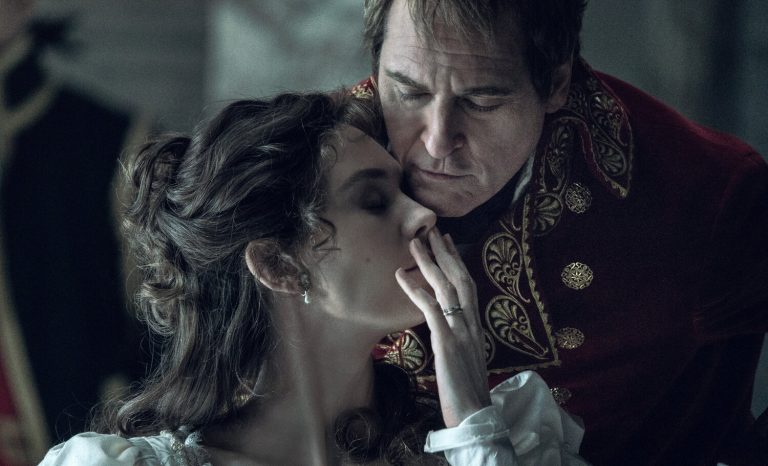 Finally, of all the upcoming movies on this list, Ridley Scott is the name that will automatically send me seeking out whatever movie project he's got coming next, sight unseen. And in the case of Napoleon, the director's soon-to-be-released biopic of the infamous French military commander, his next release is quite a doozy, indeed.
"I'm not built like other men," Joaquin Phoenix, who plays the title role here, quietly warns at one point during the film. "Those in power only see me as a brute, unfit for higher office." Seeing him deliver lines like that, Phoenix was clearly the perfect choice to portray the diminutive leader who clearly had a chip on his shoulder. In Ridley's hands, audiences will be treated to both the quieter as well as the large-scale moments of Napoleon's life — all in an effort to capture the general's relentless rise to power.
The film covers six of Napoleon's famous battles, while also telling the story of the rise and fall of Napoleon through the eyes of his partner, Joséphine (played by Vanessa Kirby). Per Apple: "Against a stunning backdrop of large-scale filmmaking orchestrated by legendary director Ridley Scott, the film captures Bonaparte's relentless journey to power through the prism of his addictive, volatile relationship with his one true love, Josephine, showcasing his visionary military and political tactics against some of the most dynamic practical battle sequences ever filmed."