I don't even know where to begin with the flood of new releases Netflix is set to unleash over the next week. We're about to get everything from a new crime series courtesy of Jason Bateman's production company, the title of which playfully invokes the Florida Man meme, to a standalone movie continuing the saga of The Last Kingdom — plus new Korean and documentary series, and so much more.
We've got a lot of ground to cover in our latest weekend look ahead, so let's jump right into it.
Florida Man series
The aforementioned Florida Man stars Edgar Ramirez as a struggling ex-cop, Mike Valentine, who returns to his native Sunshine State armed with what should be a straightforward mission: Find the runaway girlfriend of a Philly mobster.
Needless to say, everything quickly goes off the rails. Surely you expected no less from a series named after the meme invoked when this or that "Florida Man" is found breaking the laws in strange and creative ways, right?
According to Netflix, the story basically finds Valentine caught up in an increasingly futile struggle to do the right thing in a place where so much is wrong. He also navigates complicated relationships with his father and ex-wife, further pulling him back to the hometown he'd tried to escape
The series, from creator Donald Todd, also stars Abbey Lee, Anthony LaPaglia, Clark Gregg, and Paul Schneider. It's billed as "a wild odyssey into a sunny place for shady people, and all eight episodes debut on April 13.
Todd, for his part, knows you snicker at all the "Florida Man" mugshots and headlines, but what he says he's trying to do with this Netflix release is to go deeper — to get at what's underneath the paradise on the surface.
"As I grew up," he explained in a Netflix interview, "I never stopped thinking about why Florida is Florida. "Florida is a thin layer of porous crust on top of a hundred feet of water, and it's maybe a few feet above sea level … it might all sink. So when you feel that everything is temporary, you take what you can when you can get it.
"A 'Florida man' is someone who's proudly independent and doesn't live by your code, which means he doesn't live by any code."
Seven Kings Must Die + more Netflix releases to check out
Those of you who were still grieving over the end in 2022 of Netflix's The Last Kingdom saga, meanwhile, are about to be rewarded with one final extension of the story: It's coming in the form of a standalone movie, Seven Kings Must Die, which is hitting Netflix on April 14.
I've said it before, and I'll say it again: This period drama, based on the historical novel series Saxon Stories by Bernard Cornwell, probably deserves to be regarded as one of the best Netflix franchises of all time. And the release of Seven Kings Must Die, as one last treat for fans, will no doubt be greeted the same all five seasons of the show were: With a degree of affection from fans, based on the Rotten Tomatoes scores, that never really waned.
From the movie's official synopsis:
"For a century, war has raged through the land between its inhabitants and the Danish invaders. But now a peace has settled with the country nearly united — only Lord Uhtred of Bebbanburg, ruling over Northumbria, is yet to pledge his land to the throne. But when King Edward dies the peace is threatened as his two potential heirs, Aethelstan and Aelfweard, battle to claim the crown."
Meanwhile, a new threat arrives — in the form of the Danish Warrior‐King. Aethelstan's actions are also creating enemies across the British Isles, ultimately imperiling Uhtred's dream of a united kingdom.
Additional titles
As for what other releases are hitting Netflix over the coming days, here's some of what else the streaming giant's latest pile of new content includes:
Queenmaker: From Netflix's official description of this forthcoming K-drama, "After a tragic accident, a powerful fixer uses her skills to transform a civil rights lawyer into the next mayor — and take down her former employer."
The company's Korean titles like this one are almost always worth at least sampling, given the high level of quality and lavish production budgets that tend to accompany them. Furthermore, Queenmaker's debut comes just weeks after another such release (The Glory) was the most-watched Netflix series in the world for a brief period. Release date: April 14.
American Manhunt: The Boston Marathon Bombing: Netflix has been on fire this year, as far as its documentary release slate goes. And this 3-episode docuseries, marking the tenth anniversary of the Boston Marathon bombing, is but the latest example of that.
From director Floyd Russ and executive producer Tiller Russell, American Manhunt revisits the terrifying days after the attacks. The story of how Bostonians came together in their city's darkest hour is told via a minute-by-minute recounting of everything that unfolded, based on closed-circuit video, cell phone footage, and much more — including testimony from officers, FBI agents, and ordinary citizens. Release date: April 12.
Hunger: One way to think about this next title, a Netflix thriller from Thailand, is as the streamer's version of something like The Menu. The title, of course, is a metaphor — but we'll get to that.
The main figure in Hunger is Aoy, a young woman in her 20s who runs a local stir-fried noodles restaurant in the old quarter of Bangkok. One day, she gets an invitation to join the team at "Hunger," the #1 luxury Chef's table team in Thailand.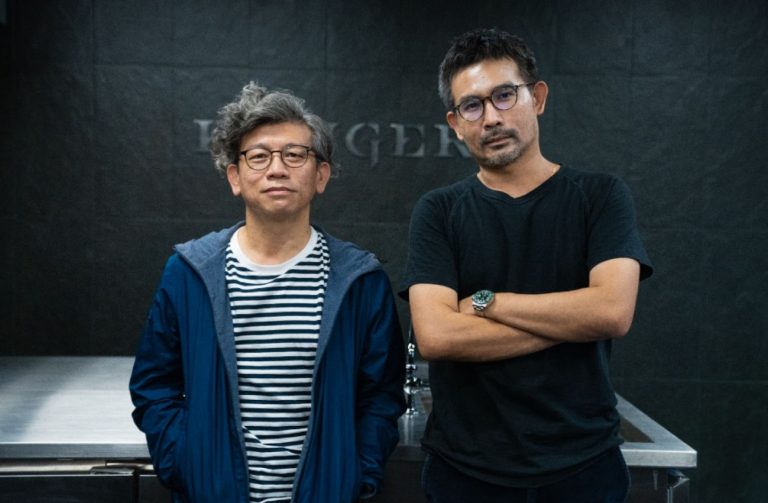 It's overseen by the nasty and dictatorial Chef Paul, but she's driven enough to accept the job anyway. She's hungry enough, if you will. You can see where this is going — is she ambitious enough to withstand a tyrannical boss willing to make her life a living hell?
"This is a journey of two people, each driven by their own hunger into many situations and complications," director Sitisiri Mongkolsiri explained in a Netflix interview.
Fun fact: The director himself is not a cook, but he teamed up with Chef Chalee Kader of Michelin fame to help bring a sense of mouth-watering authenticity to the visuals herein. Now streaming.
Obsession: This final Netflix release on our list, an adaptation of the Josephine Hart novella Damage, feels like the kind of lusty byproduct you'd get by combining, say, Fifty Shades of Gray with Anatomy of a Scandal.
According to the streamer, the story at the heart of this four-part limited series "centers around a dangerous love triangle that emerges when the enigmatic Anna Barton embarks on a passionate affair with her fiance's father, William. Whilst Anna fights to sustain both relationships, William is drawn into an obsessive spiral. But how long can they keep their secret hidden before someone gets hurt?"
The cast, meanwhile, includes Richard Armitage, Charlie Murphy, Indira Varma, and Rish Shah. Release date: April 13.